I want to send a huge hug and thank each and every one of you for all the sweet comments and well wishes about my hand surgery today. I know it's a simple surgery, but I'm scared to death and a big "Nervous Nelly"! Your kind words and encouragement meant so much to me. Again, thank you!
Because of Easter, I didn't get any posts ready to go. Today and tomorrow I'm going to share a couple of my favorite crafts that I've done in the past. If you've already seen them, sorry about the rerun. If you haven't, then this is for you!
First up on my list is my Gift Card Bracelet. By the way, I still wear and cherish it.
I'll be back live on Wednesday with features and of course, start It's a Party that afternoon.
Brandon, my sweet son, gave me this for Christmas.
Of course, it didn't take me long to use up the gift card and I made sure I left a few cents on it so they would give it back to me. Then I turned it into this:
I marked the size of the squares and cut it out of the middle of the paper.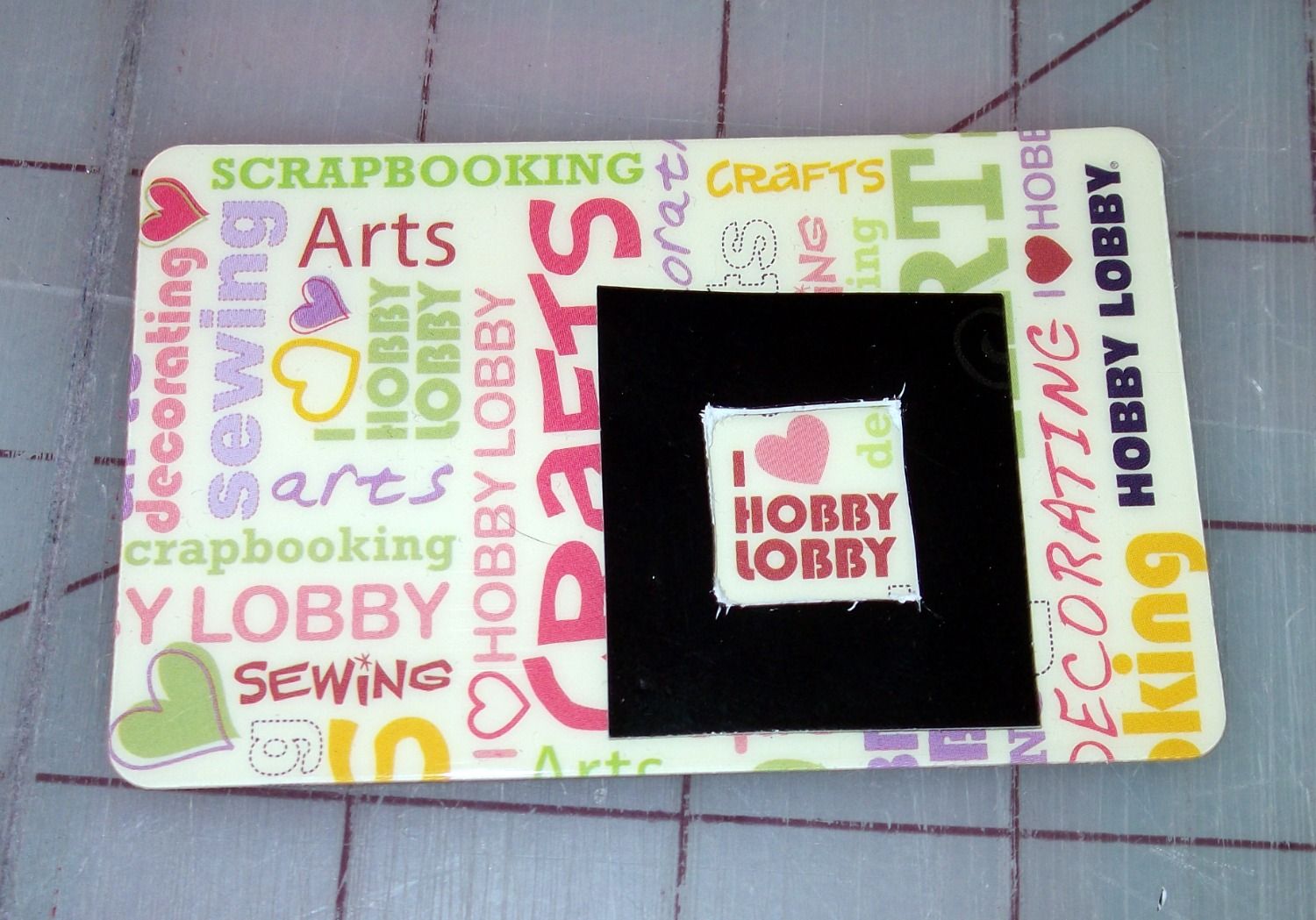 It was so much easier doing it that way so I could see what I was tracing.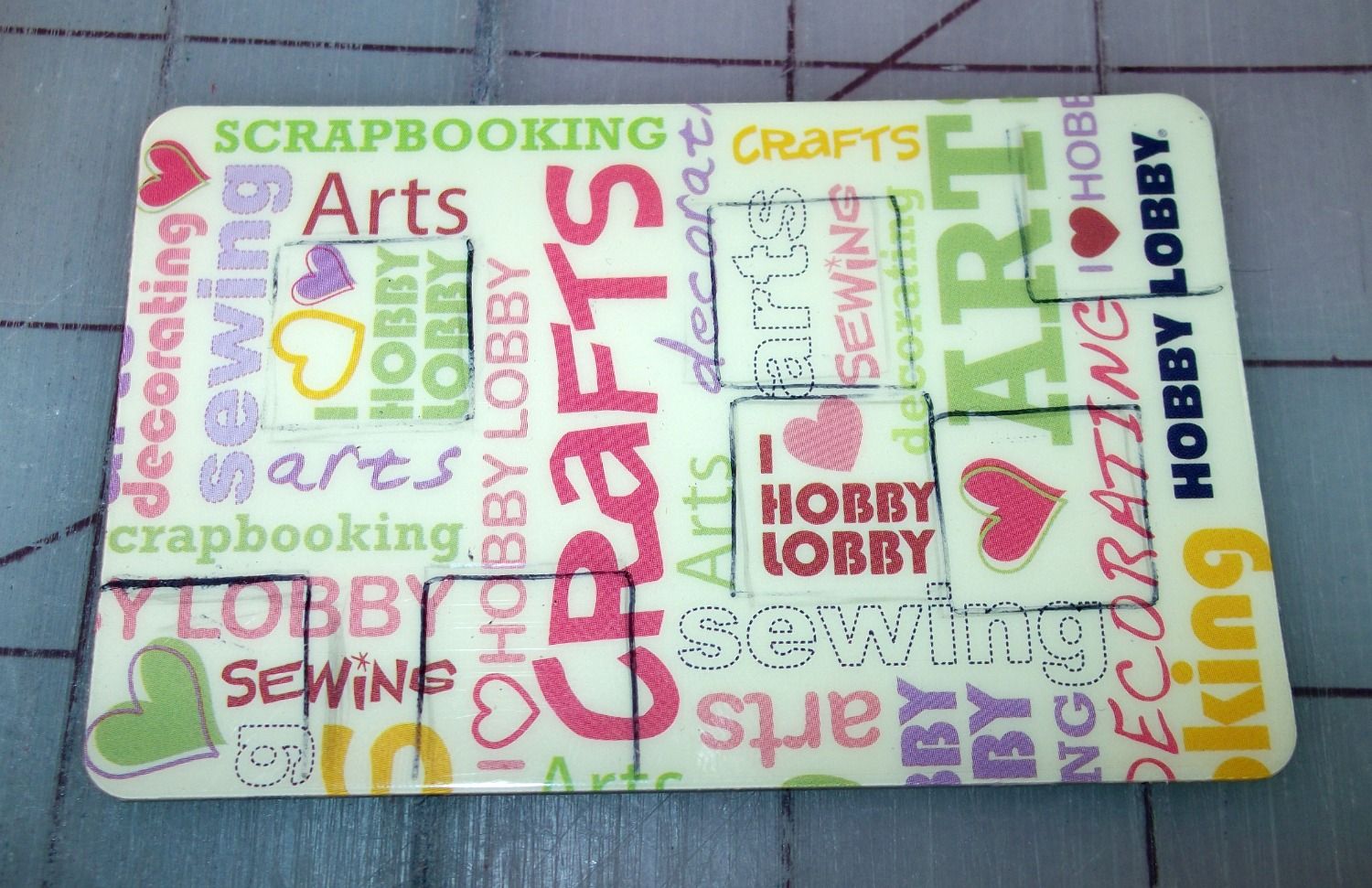 I tried to get Hobby Lobby where I could and then hearts. I've got to tell you, I was just looking at hearts and not the words around it. You've probably already spotted it, if not, I'll show you later.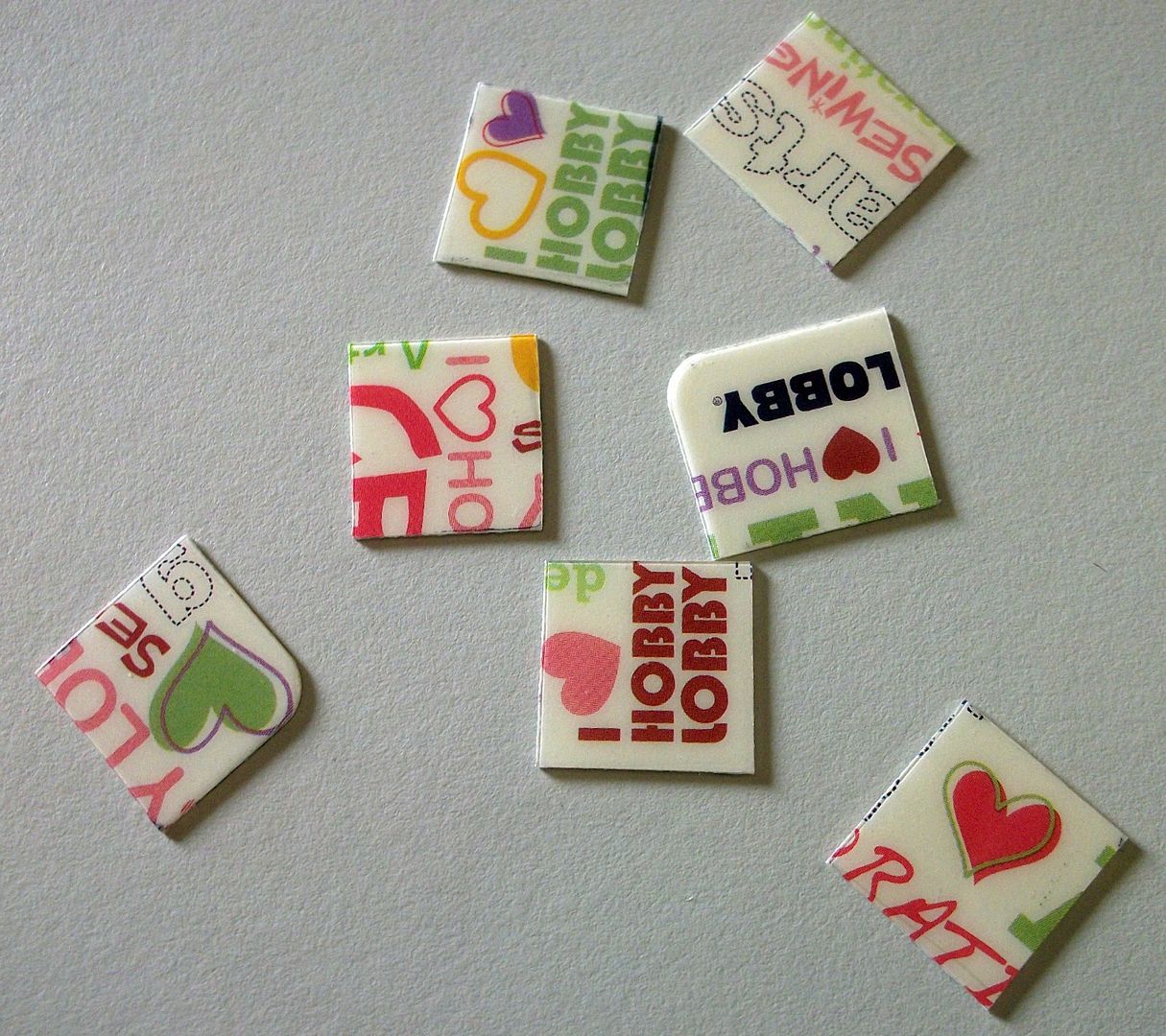 There's my 7 little squares. (Still didn't notice.)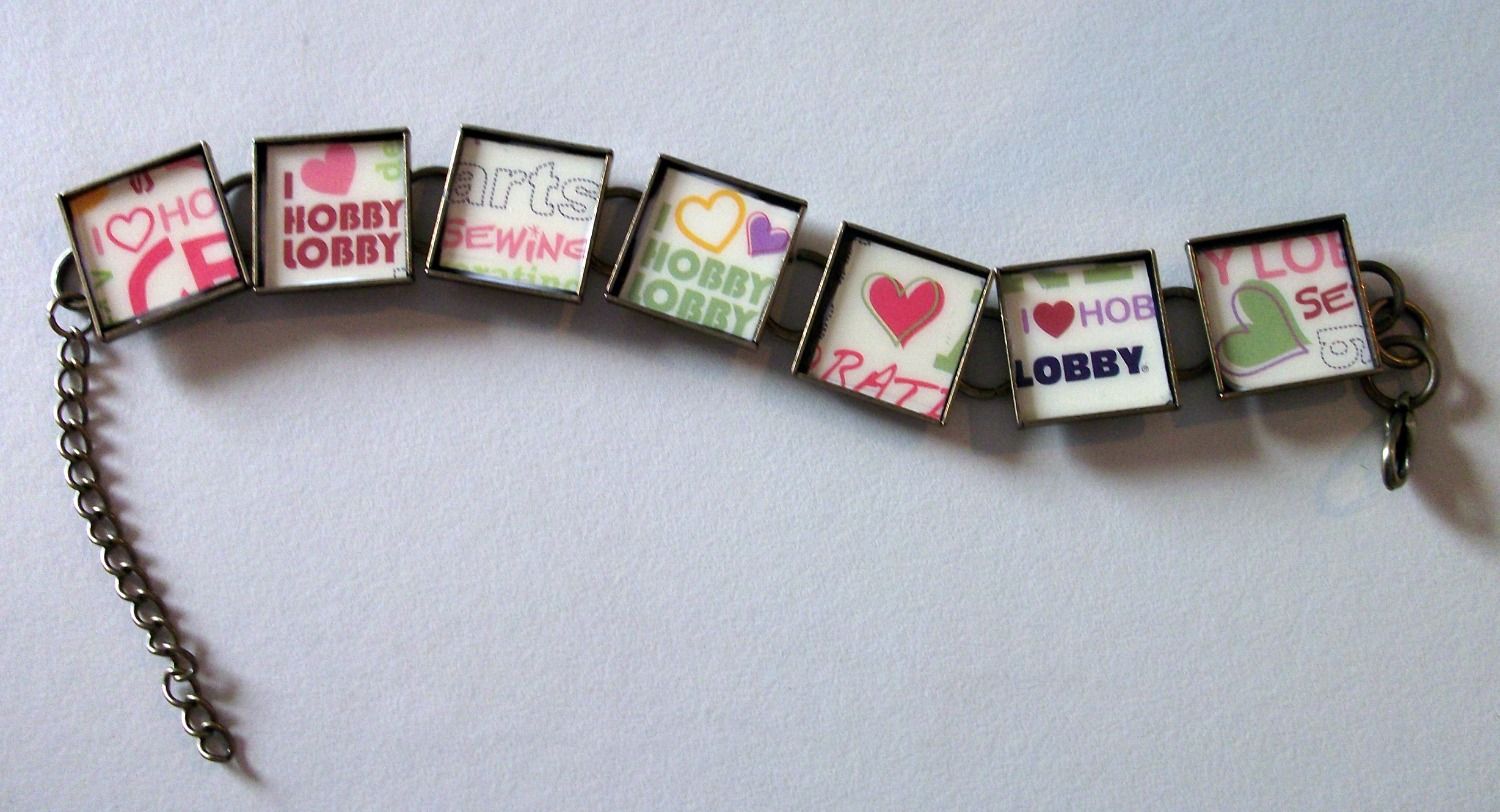 Glued them all in.
I filled the squares with Dimensional Magic. This was my first time using that. How fun is it?! You just have to make sure you are very patient and let it dry a day. That was my hardest part, not touching it.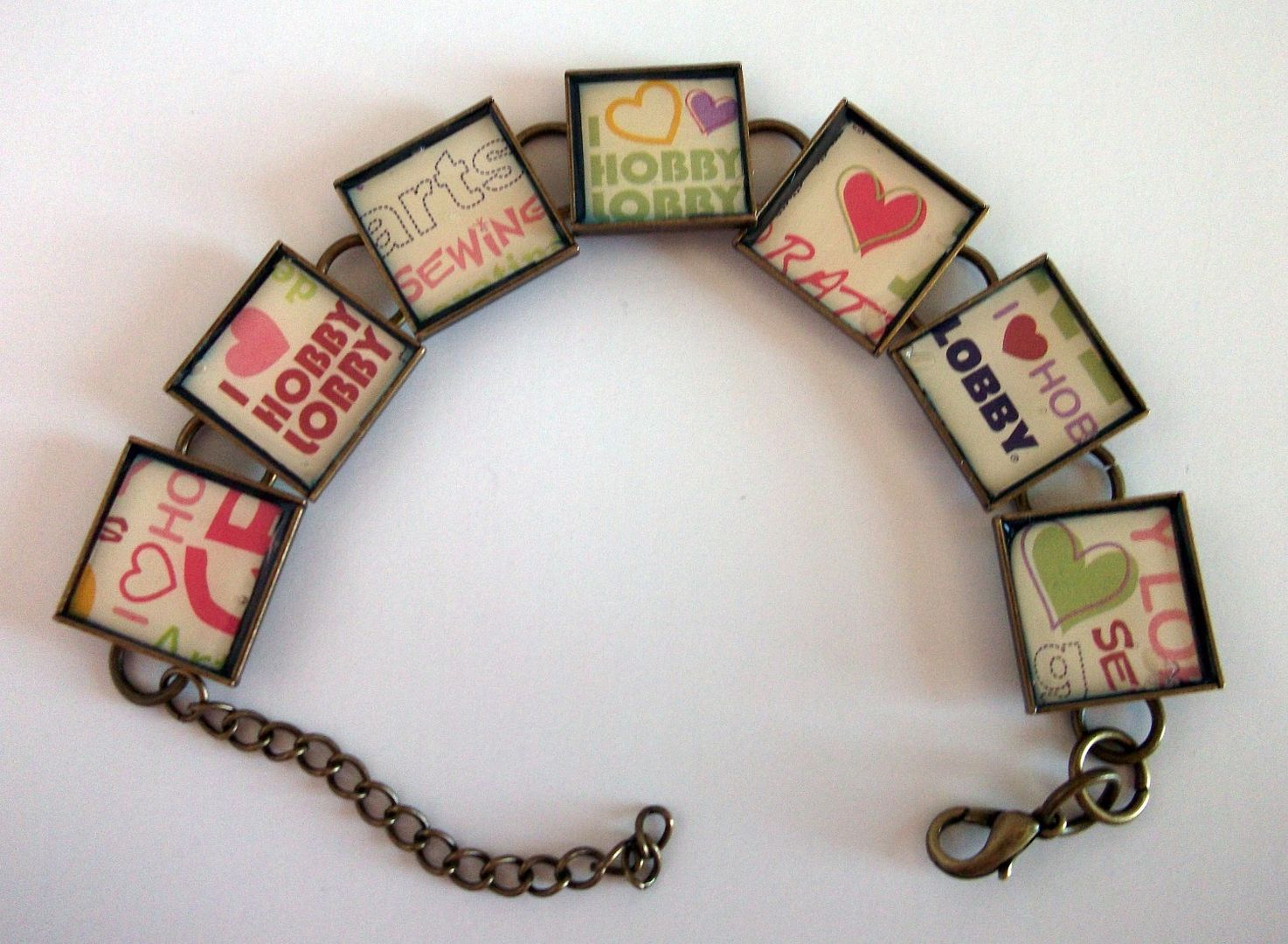 Okay,
now
I noticed! Look at the first and fifth charms! How in the world did I miss that? Oh well, I still love it and have already worn it a couple of times. I see a necklace and earrings to match in my future. Hey Brandon, Mothers Day is coming soon!