I'm showing it to you today in case you missed it because I'll be showing you this week what other projects (that weren't so simple) they lead to.
It all started with this.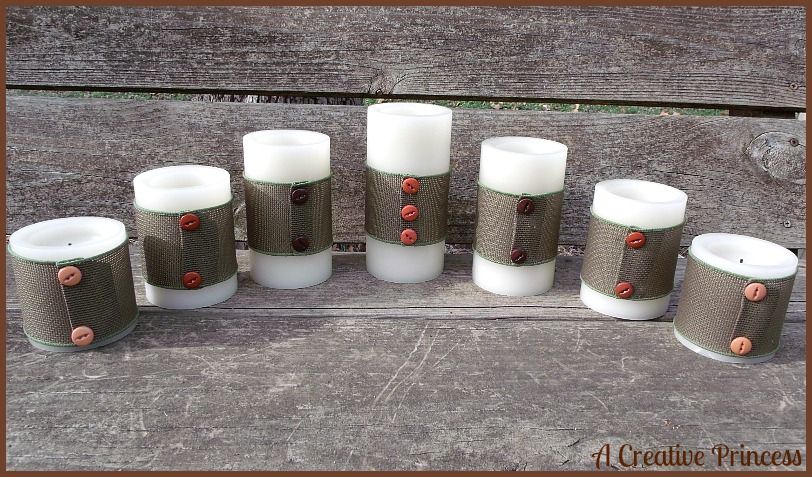 I thought I would show you today how just a little change and something oh so simple can change the look of drab candles.
See the candles? I found them at Costco and love them. They run on batteries, and get this, they work with a remote! I know! How cool is that? The best thing is that they look like real lit candles because they're still made of wax.
The first thing I did was cover some thumbtacks with buttons. All it takes is a little glue (I used Aleene's Fast Tack). These would be great for bulletin boards, too.
I had this ribbon left over from Christmas. Perfect.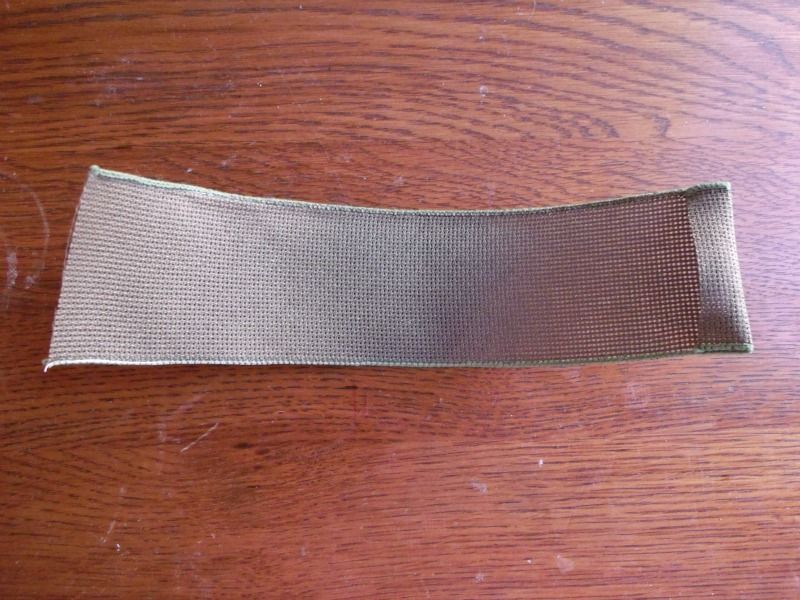 Wrap the ribbon around the candle for size, cut, and fold one edge over.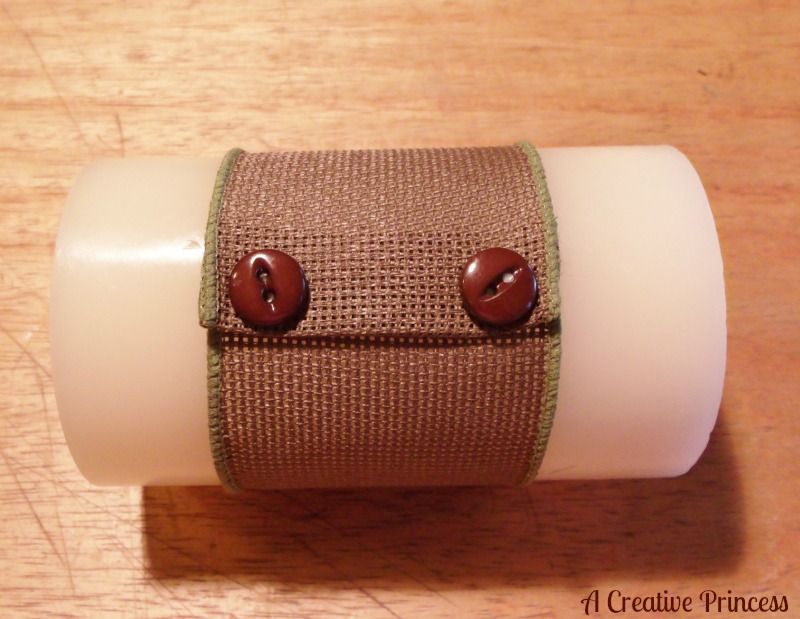 Then just wrap around your candle and stick in thumbtacks to hold.
So simple, but...
what a difference!