Believe it or not, I was actually cleaning off my craft table the other day. (I know! Alert the media.)
I found some flannel that I had leftover from something and since the weather has been so gloomy doomy around here, I thought the kitchen could use a little color.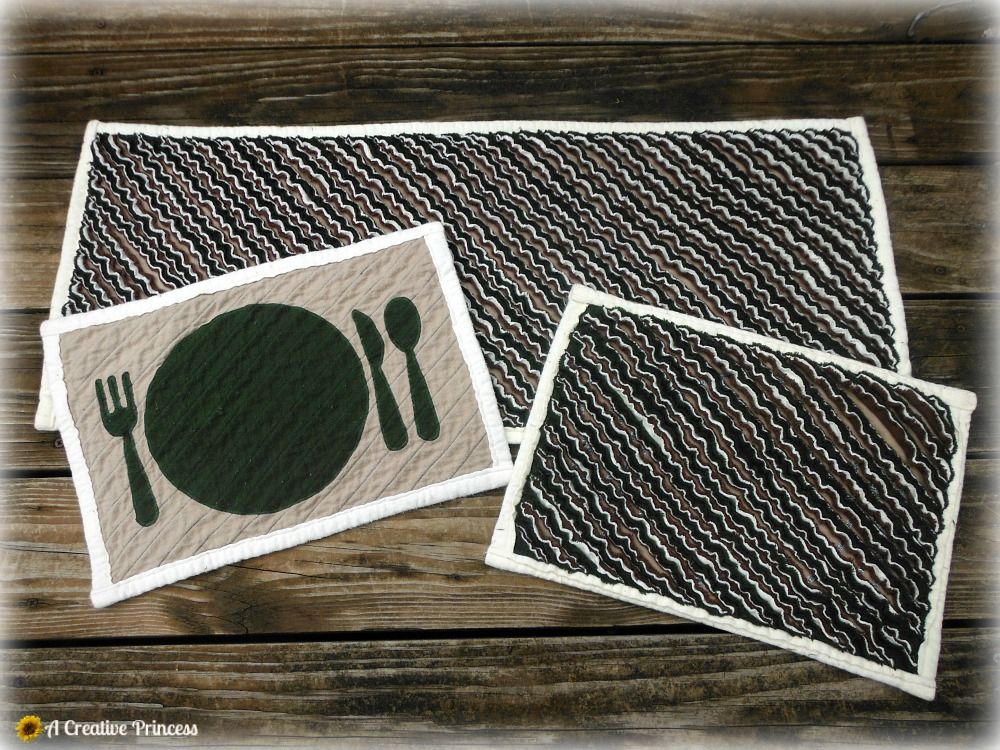 I did faux chenille on one side of the placemats and appliqued on the other side.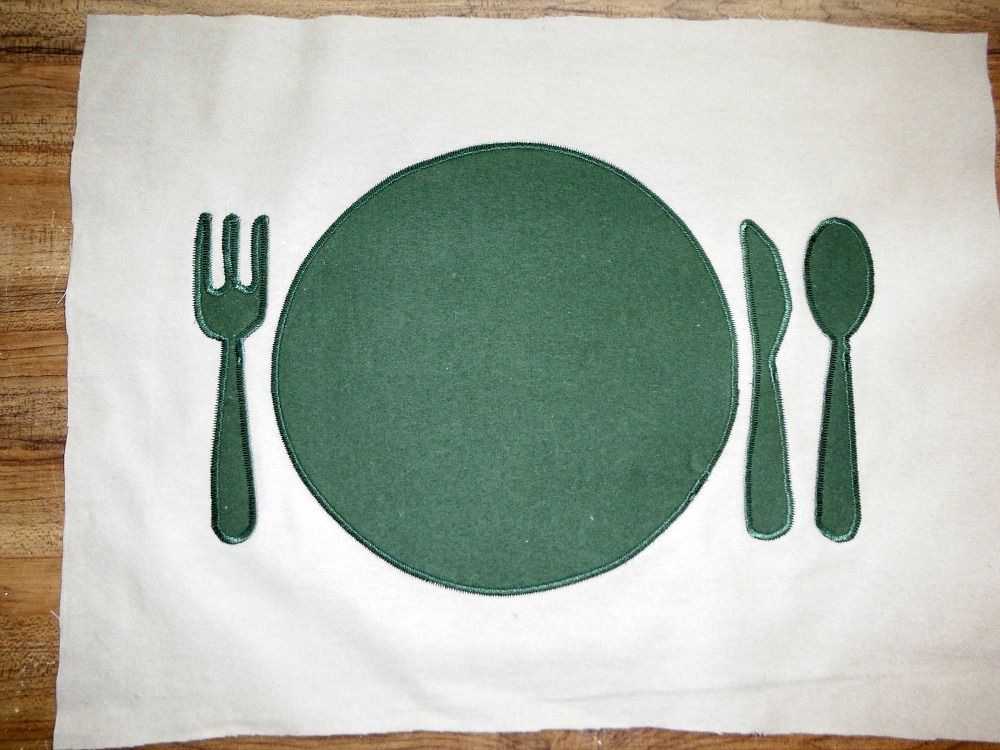 I appliqued the place setting pieces on before I started layering the flannel.
I did the faux chenille just like I did
Here
and I must say, doing that technique on smaller pieces is a whole lot easier than a quilt!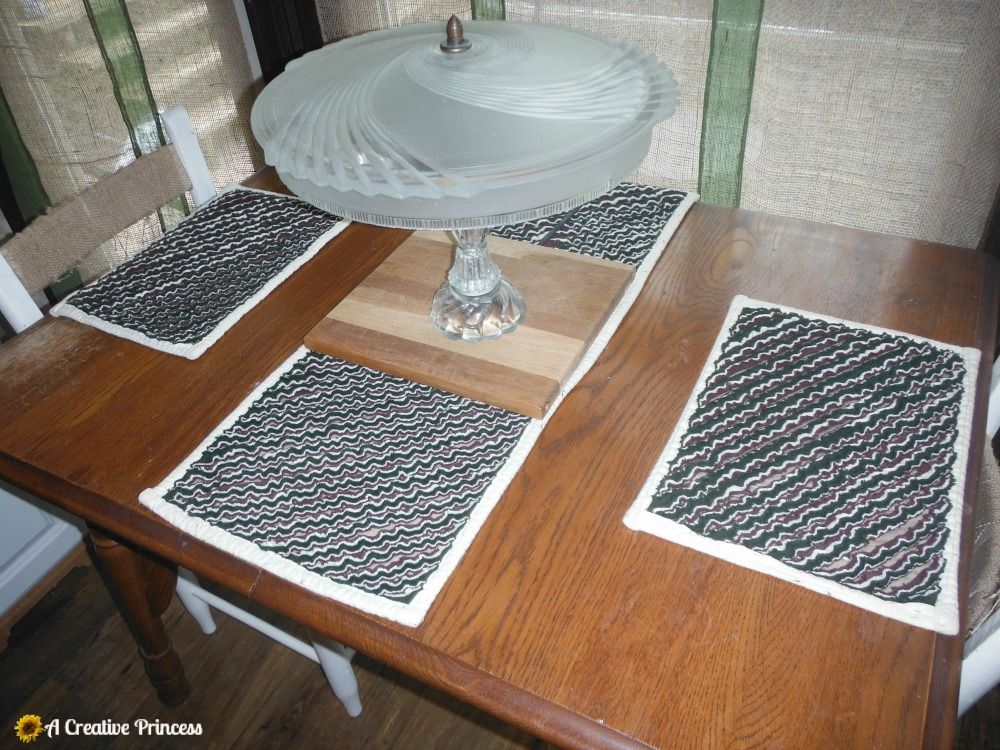 I've had several people ask me about that lamp that shows it's pretty little face in a lot of my kitchen photos. That was a trash to treasure project that Greg came up with. Go figure! It's
Here
if you want to see it.