Our bathroom remodeling is slowly but surely coming to an end. Finally.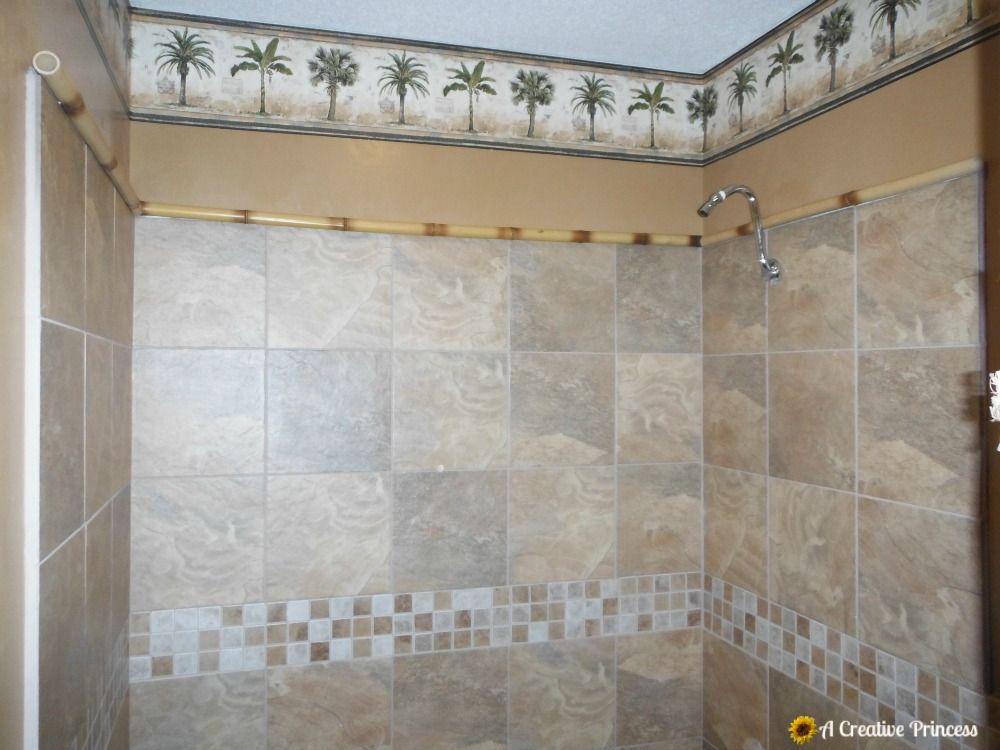 All the big things are done (except the tub), so now it's just a matter of decorating.
I started adding the bamboo as trim to the top of the shower stall last week. I kind of thought I was finished, but now I'm thinking I need to add it down the sides, too.
I really don't want to because that bamboo is a pain in the butt to work with. I think I'll put off my trip to Hobby Lobby for more and keep looking at it for a few more days.
Maybe I'll change my mind. Again.
Then there was this matter about plain black sconces.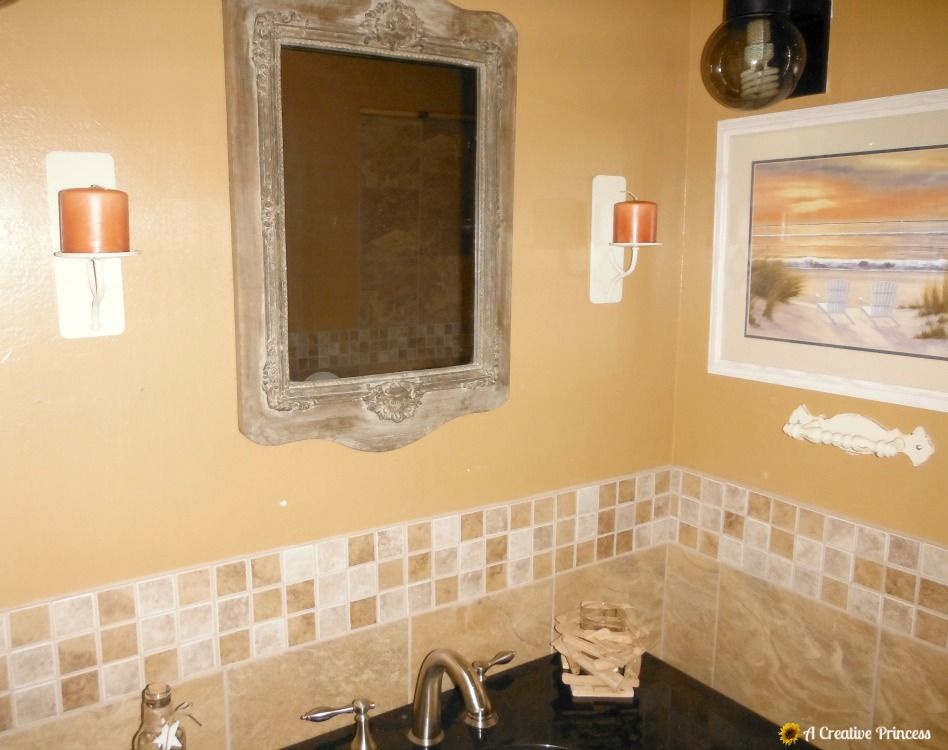 A little Rustoleum spray paint took care of the color, but even with the candles, it was too blah.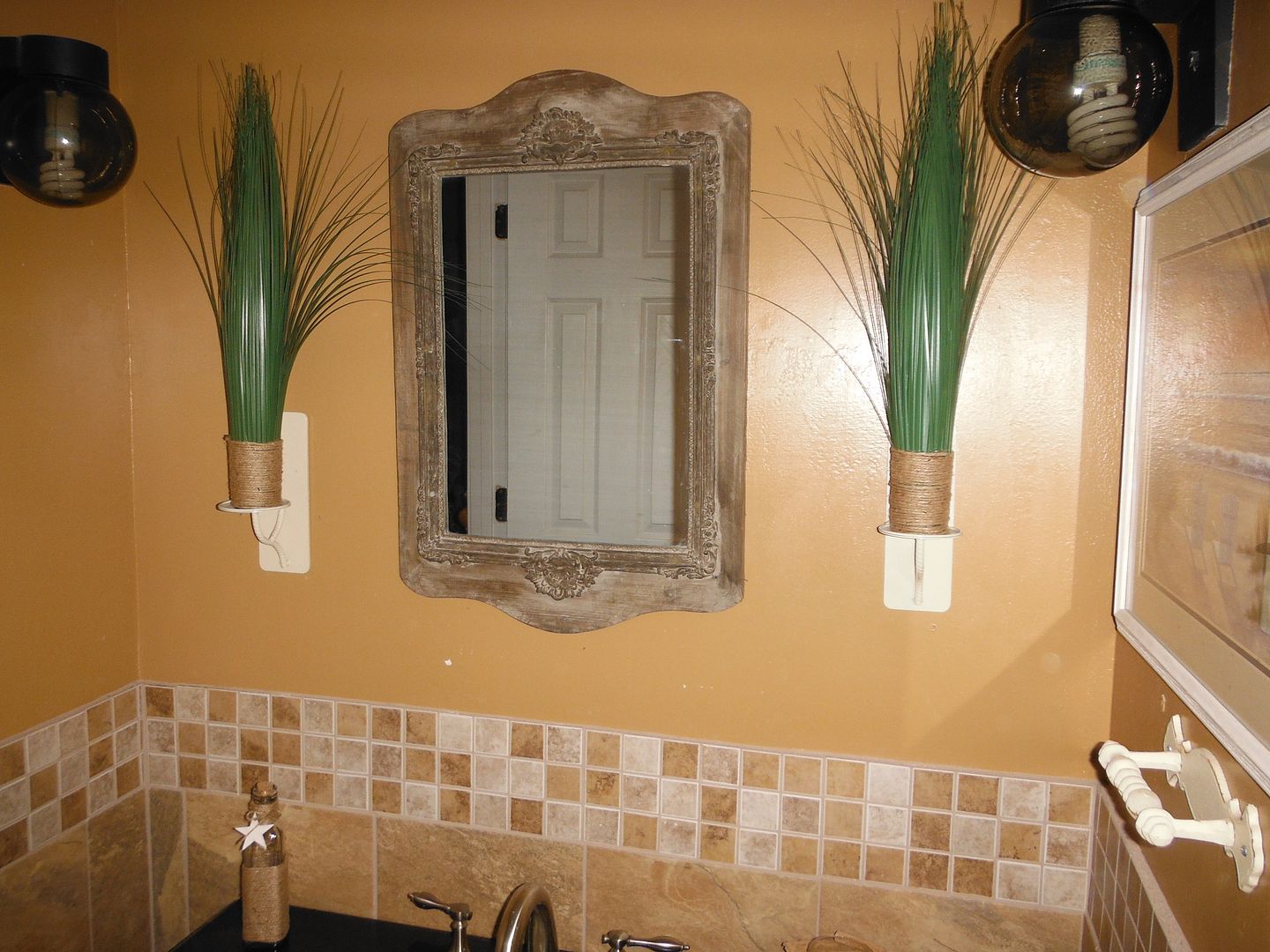 Then I remembered the grass (or whatever it is) that I made
Here
and it changed the whole look.
Yeah, I'm loving it!
That's more the true color of the whole room in that photo. It's so hard to take pictures in a bathroom!
Happy Monday!