After we finished our bathroom makeover, I knew I wanted something nautical in there. I really couldn't find anything that just blew me away, so...
I made my own sign. Or frame, or wall hanging, or whatever you want to call it.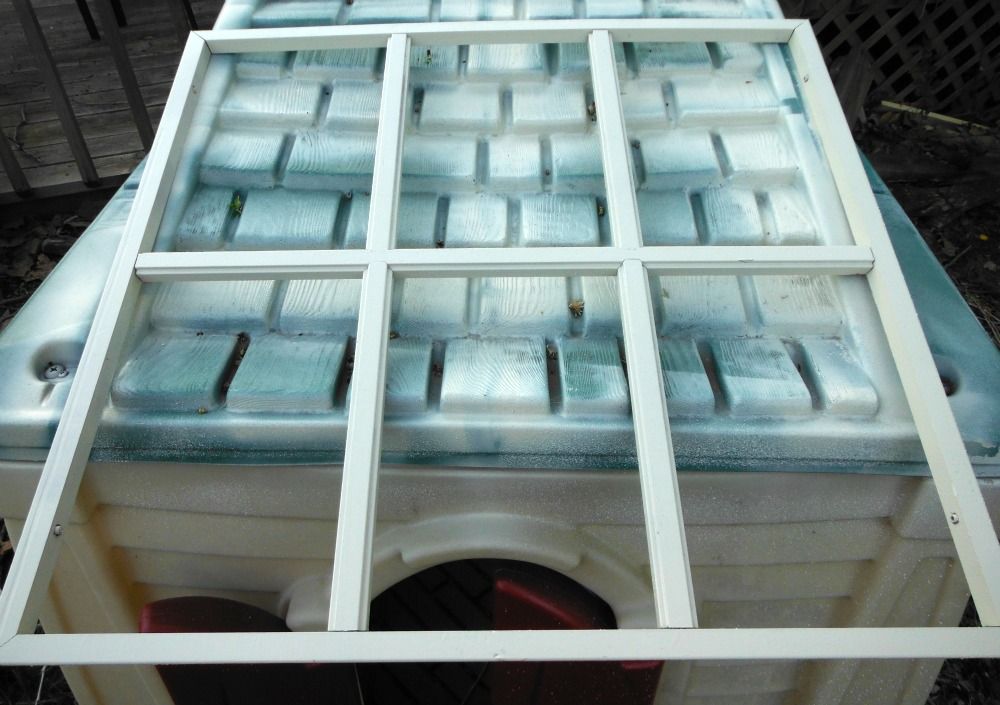 I had wood grids from old windows that Greg replaced in a house so I grabbed a set and painted it antique white. And yes, I use the top of the old playhouse that needs to go to the dump as a painting table. Now that I think about it, I should paint and decorate it and actually use it outside for crafts.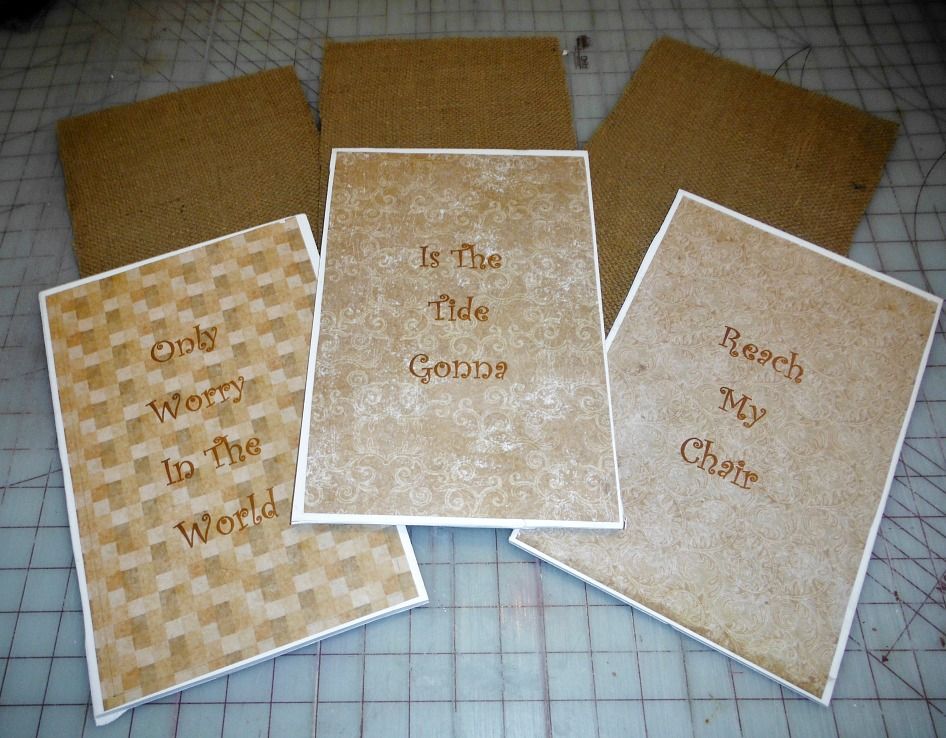 The advantage to making the sign yourself is you can use the lyrics from your own favorite song.
I bought thick poster board and cut it into six pieces to fit each individual frame, mod-podged the paper on and used spray adhesive for the burlap.
Then stapled each piece to the frame. I ran out of staples and didn't want to get dressed (being honest here) and go to the store, so I used thumbtacks on the last piece.
To finish the sides, I hot glued jute around it a couple of times.
And used rope to hang (glued on).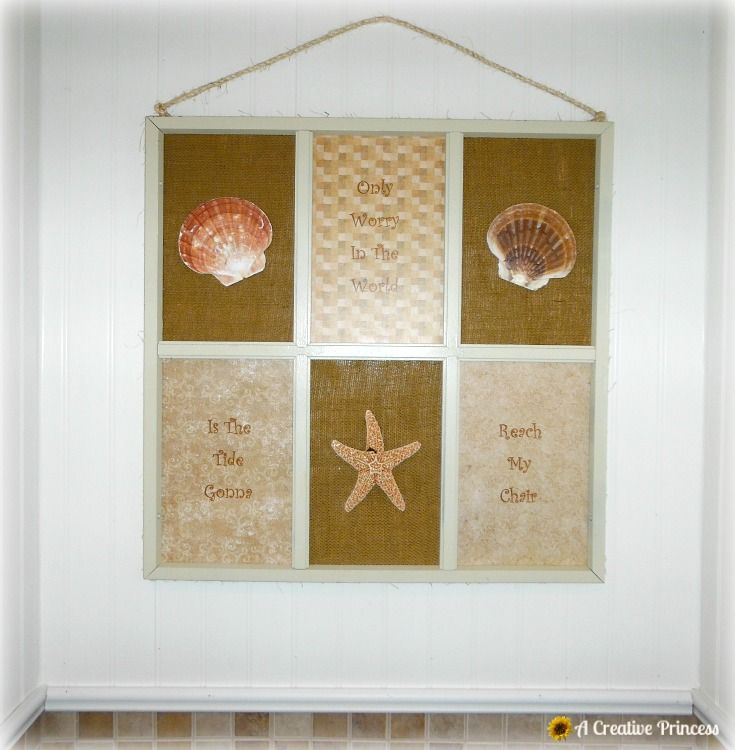 It's so hard to take a photo in the bathroom, but I wanted you to see how well the colors in the frame matched the new tile.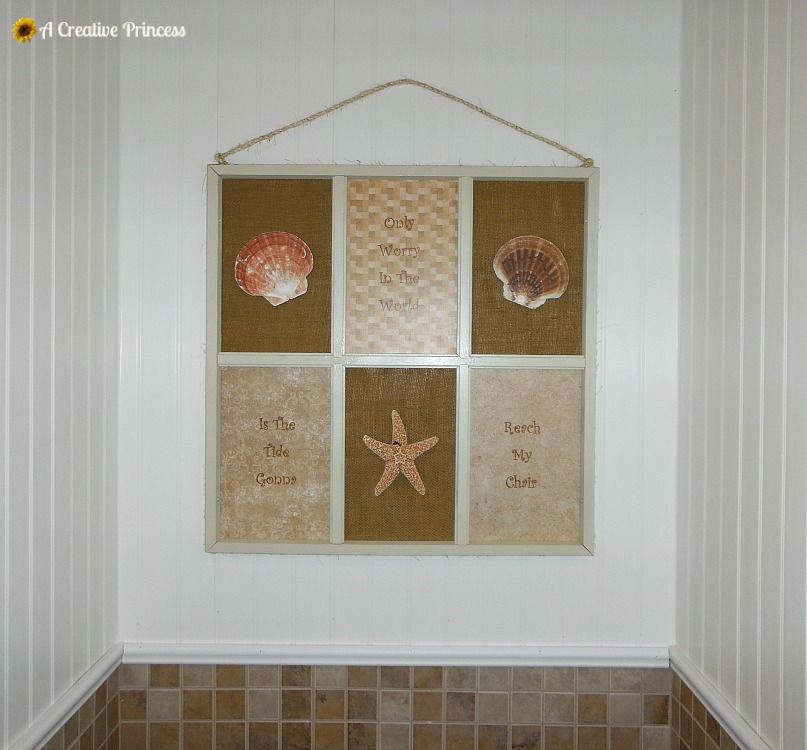 Sometimes I shock myself when it all works out like that!
Happy Friday!
Here
are the Link Parties I join.