Jace and Jordyn were here Sunday and we did a little sunglasses designing.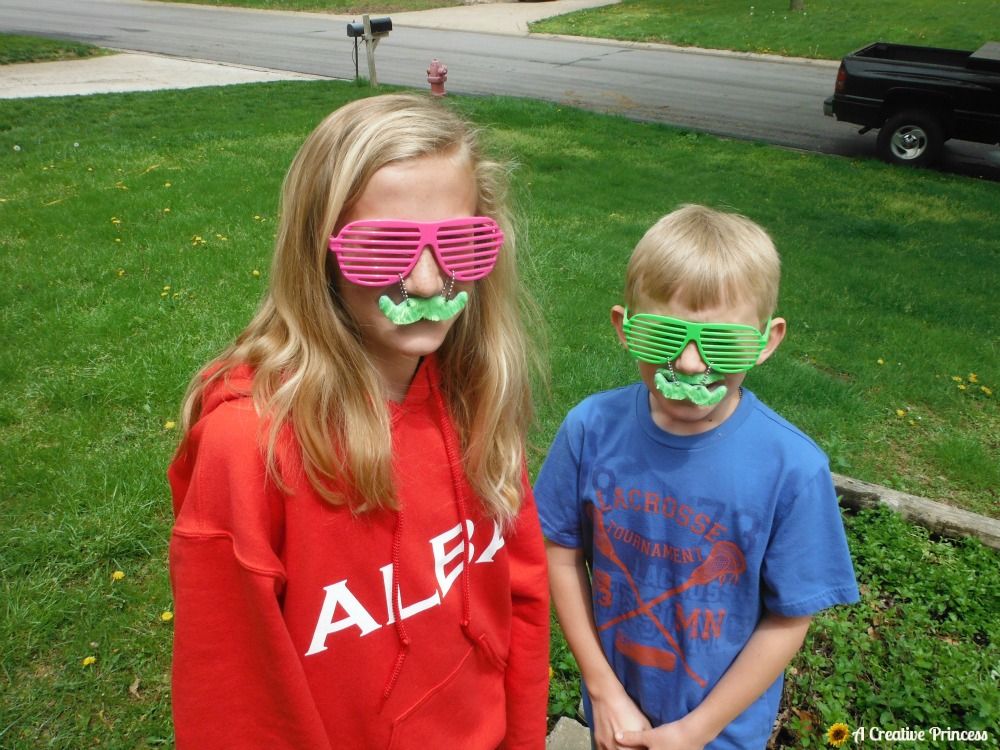 This little craft we did turned into a full blown sunglasses party!
Notice Jace's extra mustache? That'll give you a hint of what's to come.
Here's what started this frenzy.
Hobby Lobby had their "Summer!" items half off last week, so I picked up the sunglasses along with some colored craft foam and these:
mustache stickers.
(There were more in the package, but they got ripped into and taken before I had a chance to take a picture.
All we did was take the mustache stickers and stuck them to the sticky craft foam and cut them out.
I cut and added the ball chain to the sunglasses. I used a hole punch through the mustache.
We had a whole pack of craft foam leftover and that's when the fun really started!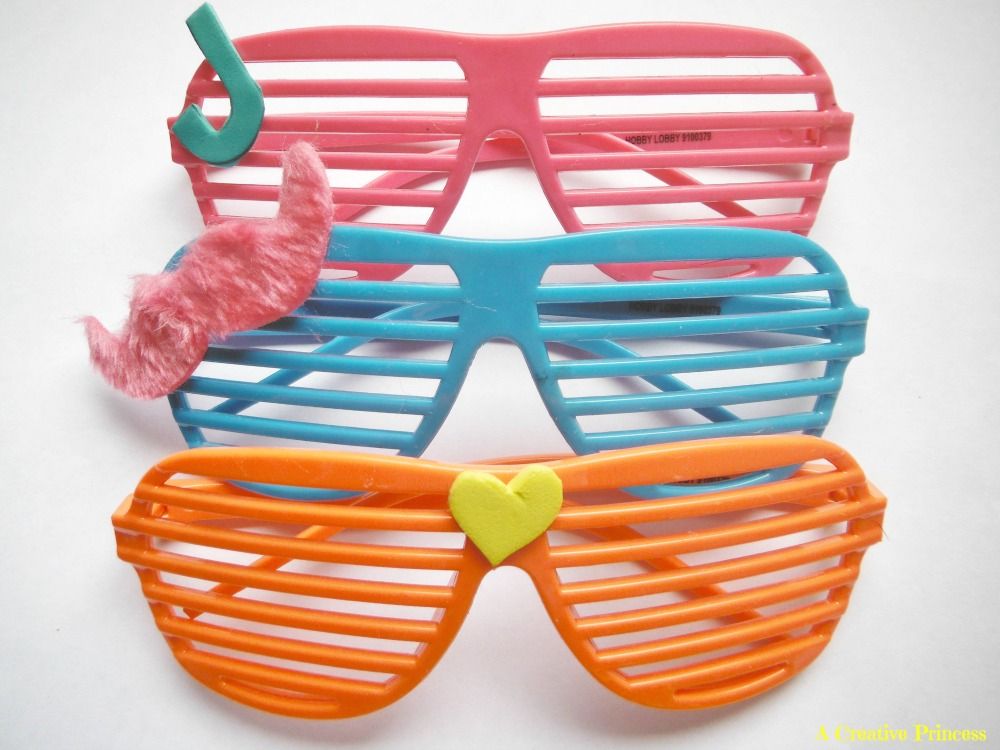 Jordyn cut, stuck, and the fun began!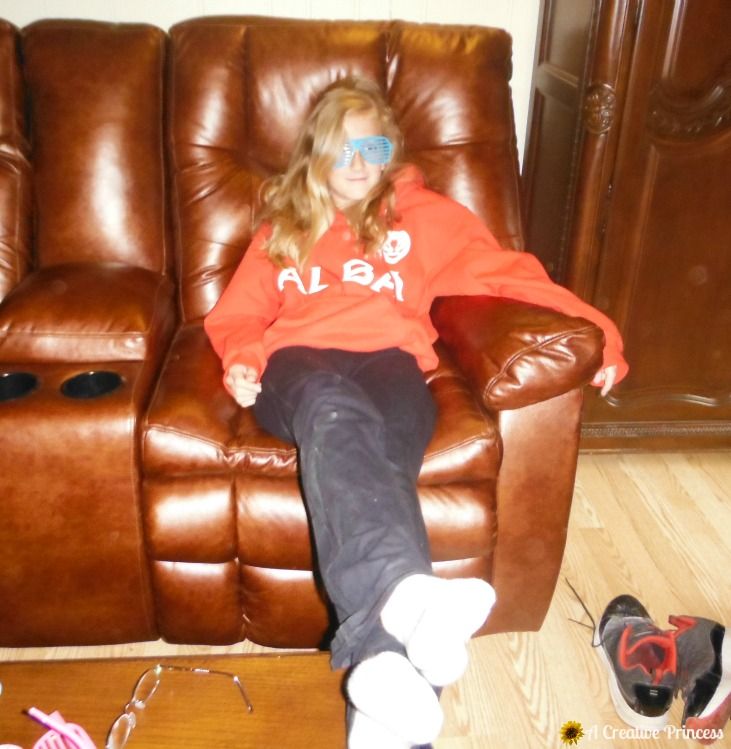 And her work here was done.
(Ignore Greg's shoes laying there.)
Why does he have to leave them in that same place all the time?!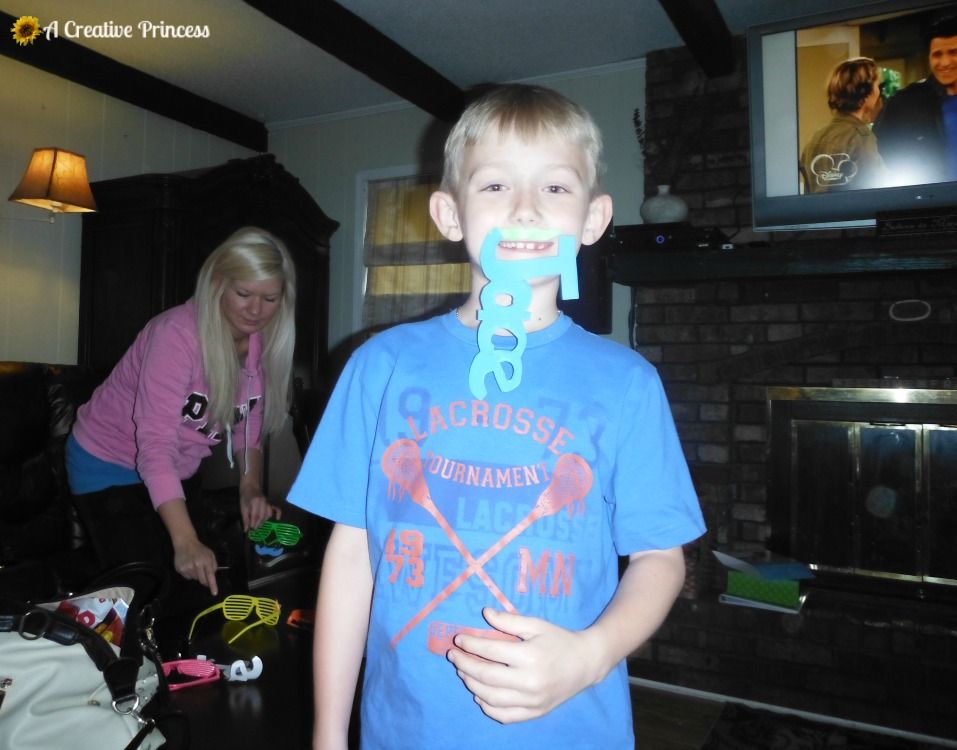 Jace needed a beard to go with his mustache.
See Christina in the background?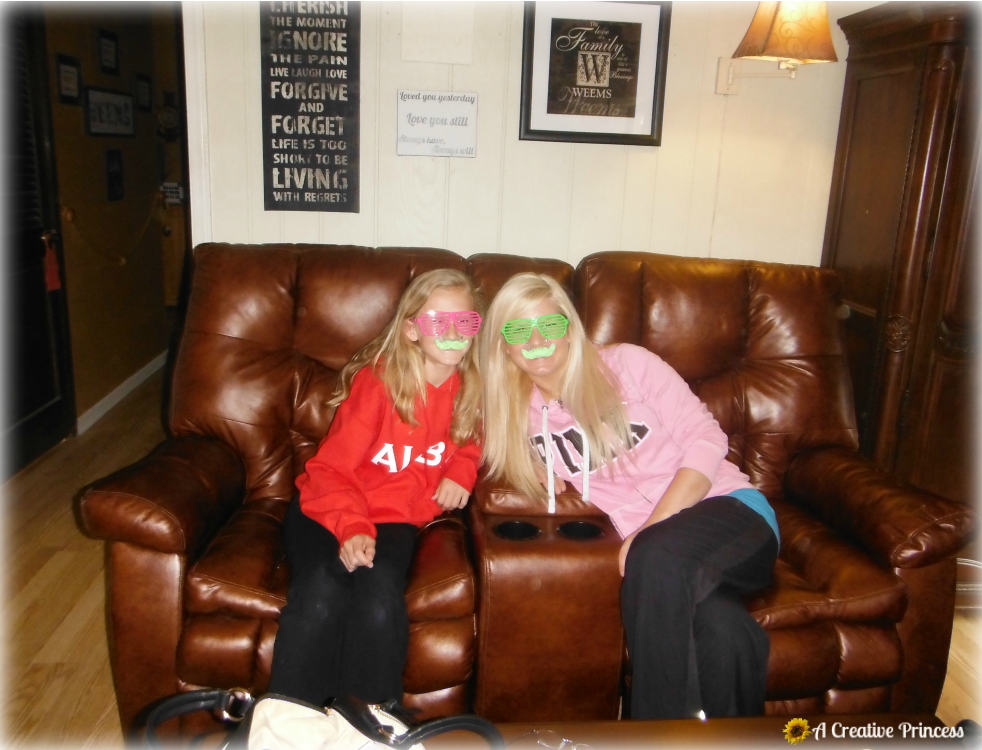 Our sunglasses are pretty cool!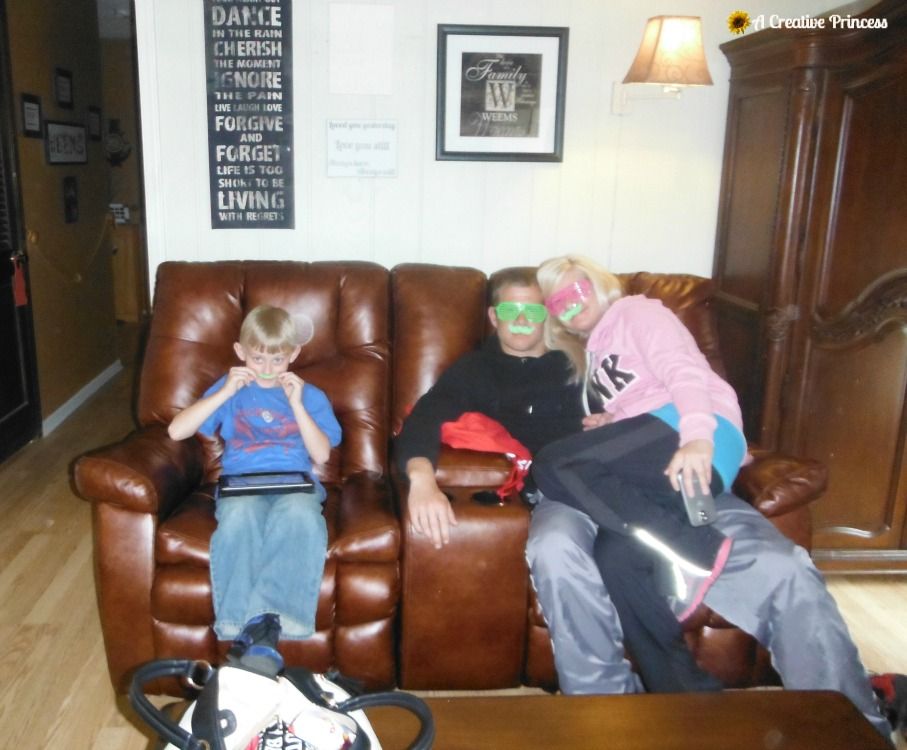 Let the party begin!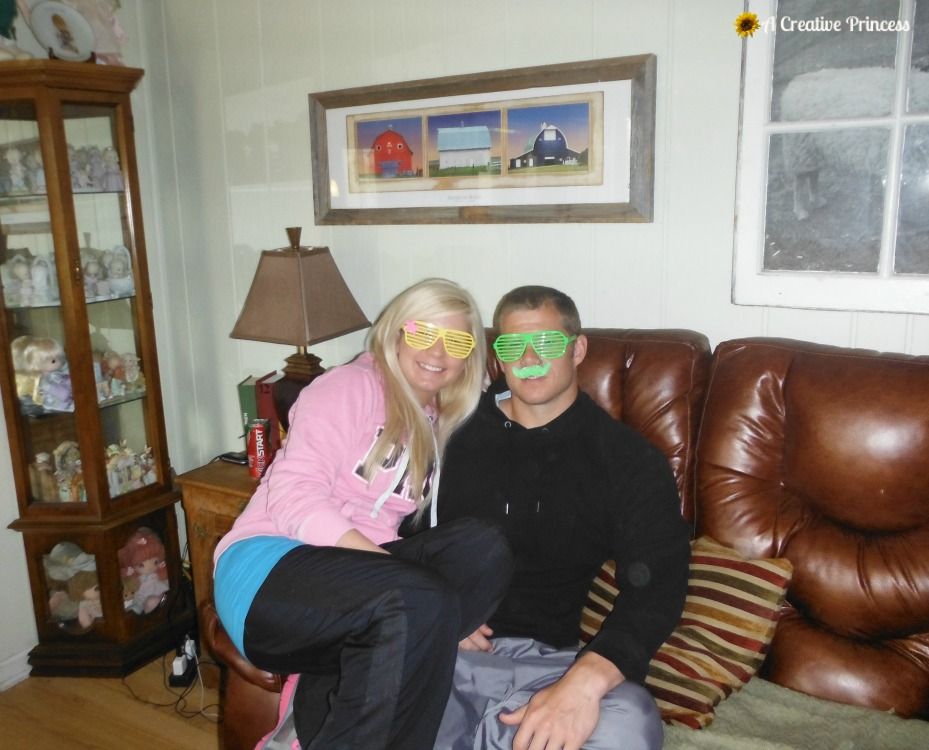 Have I told you lately how much I love this family of mine?
And yes, we even had Gage involved!