Need a quick and fun summer necklace?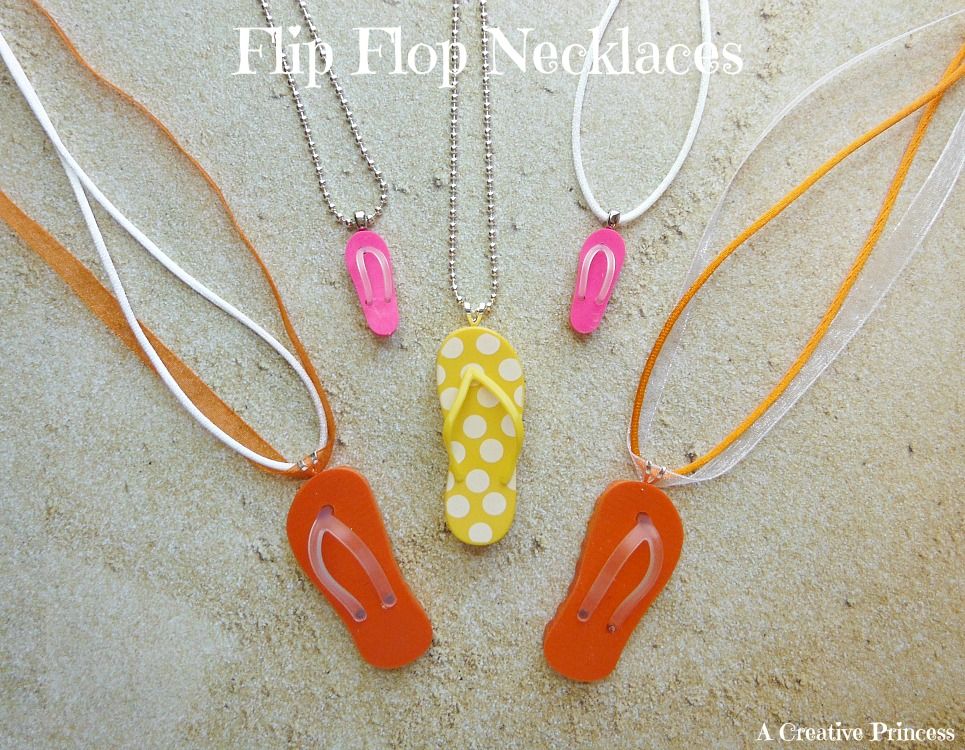 How about flip flops?
Guess what they're made out of.
Erasers from the Dollar Store and a cute little lip gloss flip flop that I found in the gift shop when Greg was in the hospital.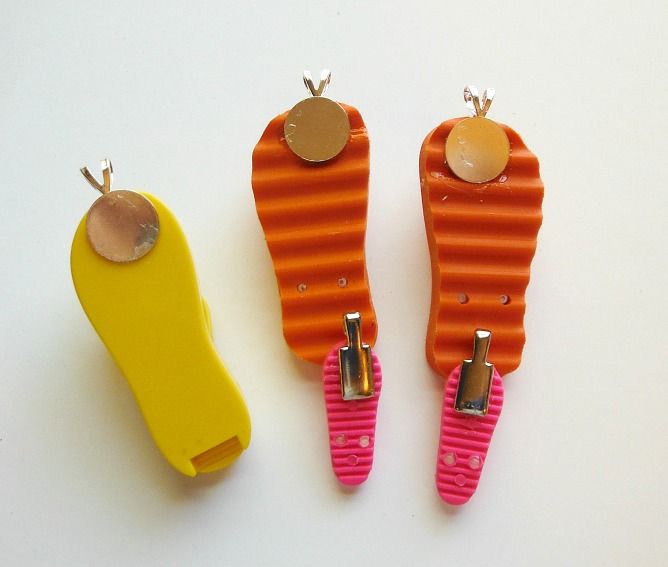 The only real crafting you have to do is glue a bail on the back. That's it.
I've had several people ask me where I buy the round bails. I get mine at Hobby Lobby and if you watch their sales, they're half price every other week.
Add a necklace of your choice, and you're done.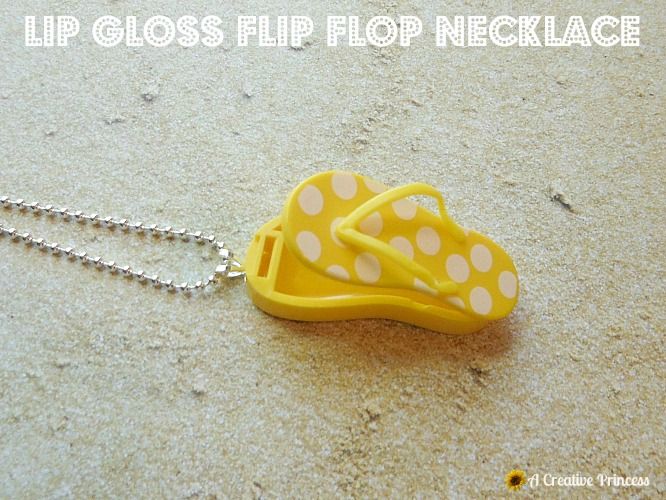 This one is my favorite. Love the fact that it's lip gloss!
(I'm thinking I may need to make a little trip back to the hospital gift shop for more.)
Here
are the link parties I join.