What do you get when you cross old mini-blind slats and a deli tray?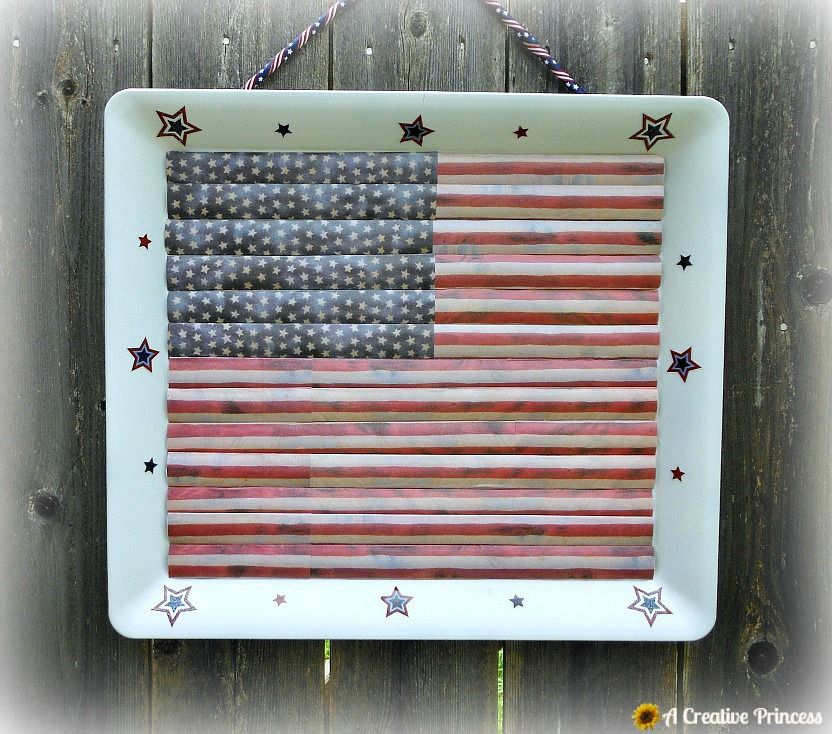 A flag!
A couple of years ago I made a
PVC Pipe Flag
and wanted to do the same kind of thing this year.
I had a deli tray and the slats from an old mini-blind that I took down. Please don't ask me why I saved those things, and whatever you do, do not bring up that hoarder word that my husband seems to like to throw around a lot!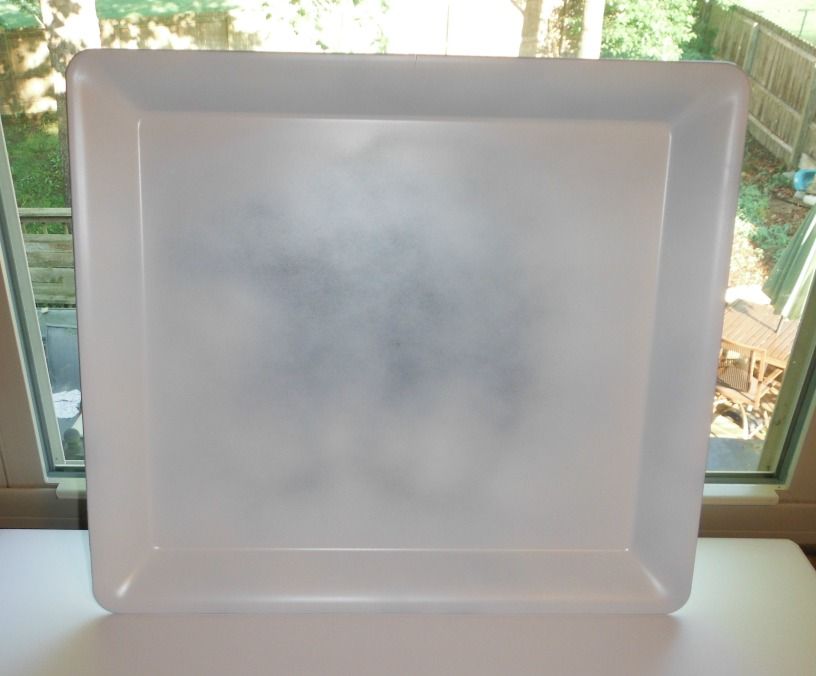 I started by painting the tray. Don't worry too much about the middle, you won't see it.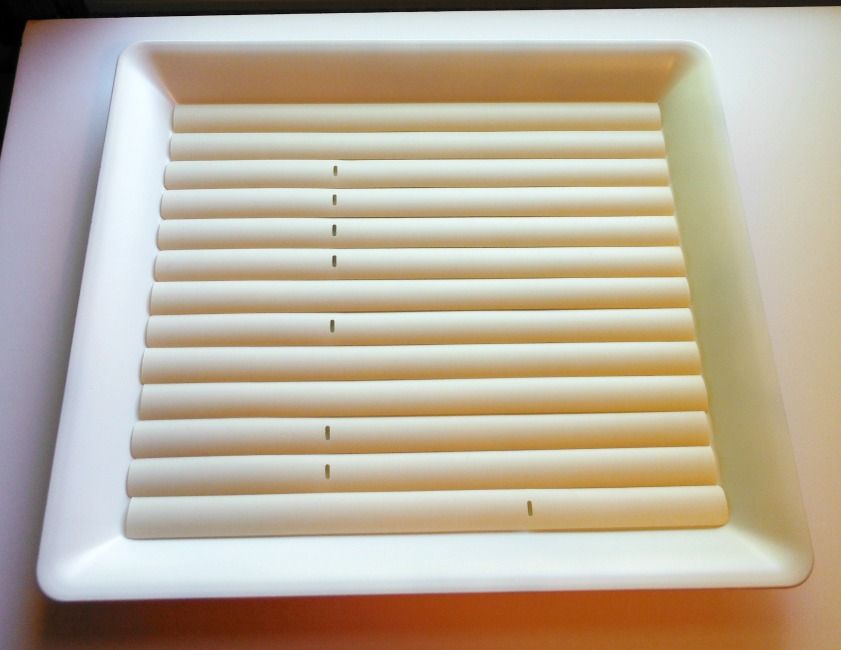 Lay the slats in the tray and cut to fit.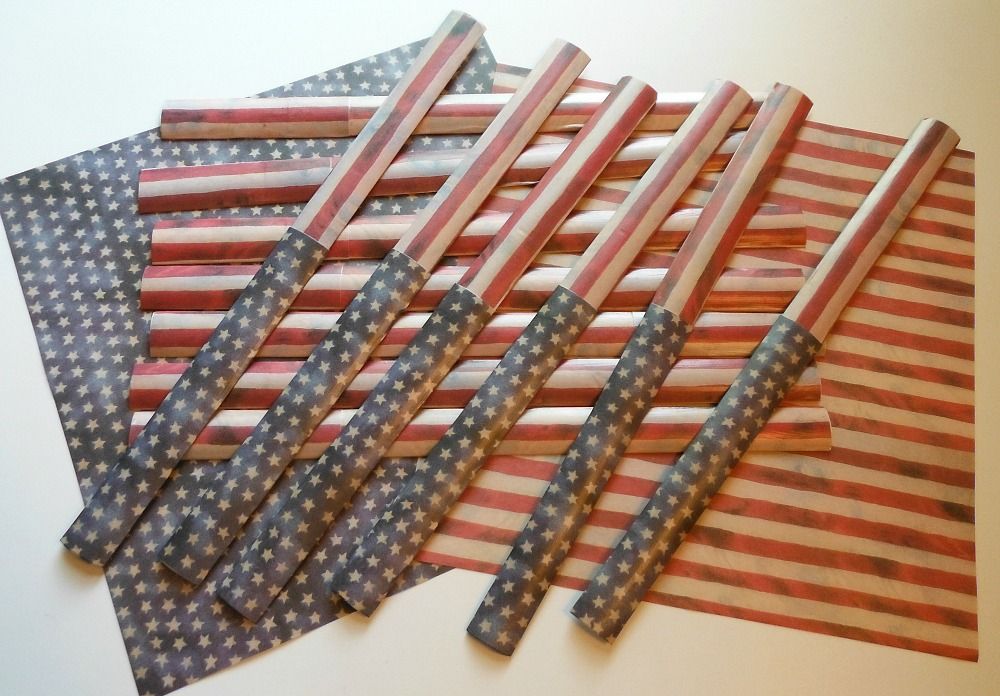 I had the same paper as the pvc flag leftover and still around, so I mod-podged it on each slat.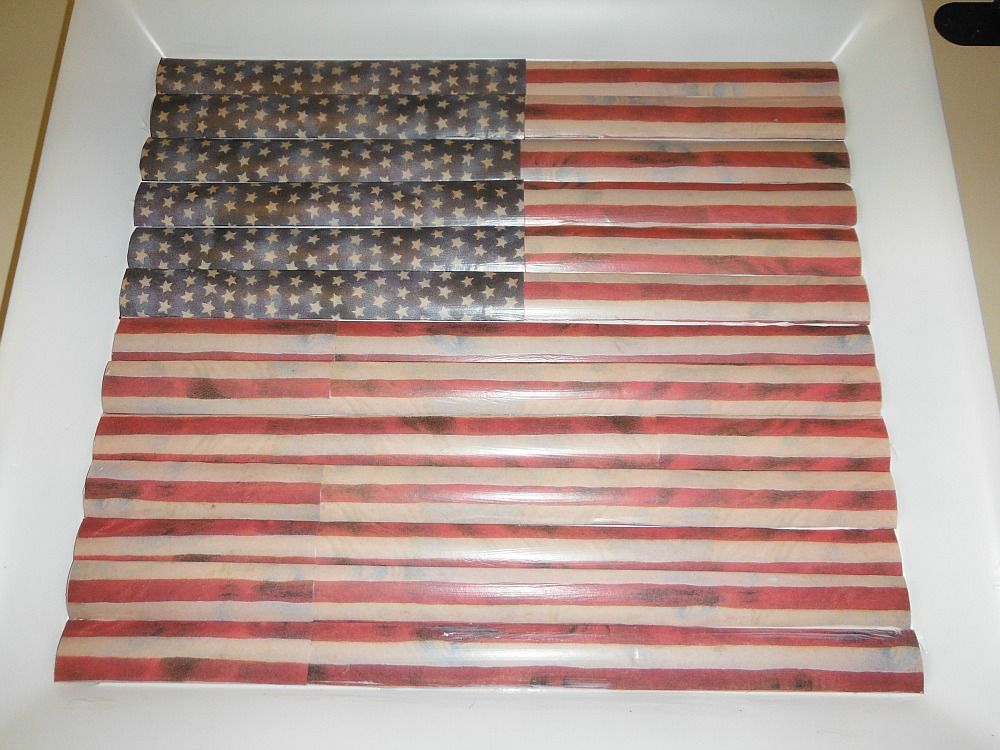 I used Aleene's Tacky Glue and a sponge brush and applied a thick layer and then just layed the slats on top. I was a little worried that it wouldn't stay stuck, but the slats are all on there strong.
I wrapped ribbon around a rope and hot glued it to the back to hang.
I left the tray plain at first, but then decided it could use a few stickers.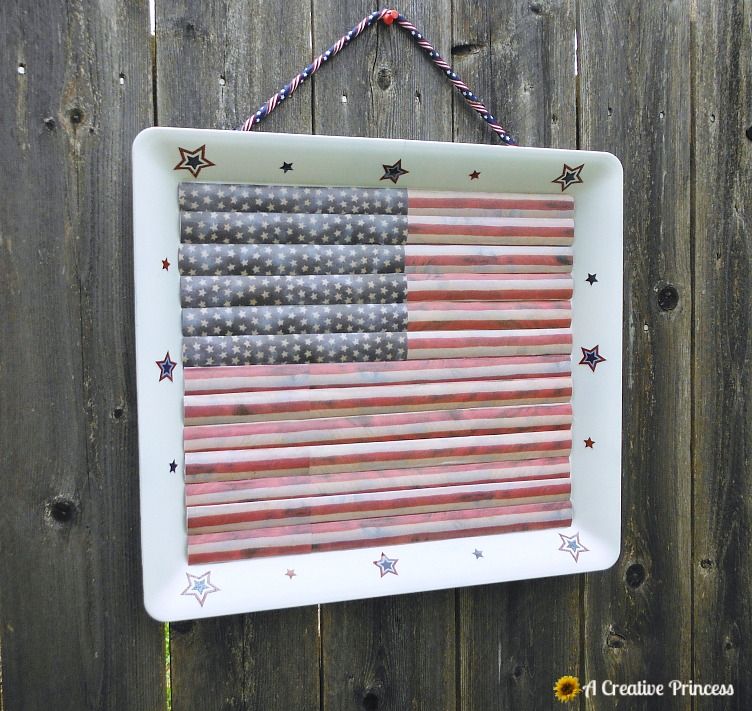 Happy Friday!
Here
are the link parties that I join.