Jennifer's sister recently had a new little baby boy and I'm having so much fun making a few things for him.
I made him a minky blanket (post to come soon) and had a little minky leftover, so next up was a minky taggie.
I thought the minky fabric was going to be a nightmare, but it's really not that bad.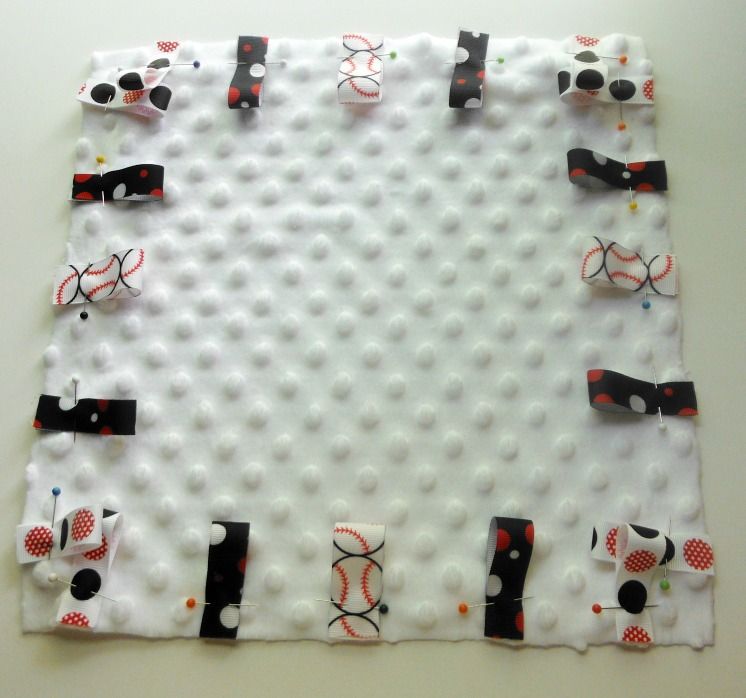 I started with two 12" squares and pinned 4" ribbon strips to the top of one piece. I folded the 4" strips in half and pinned going to the inside.
As I sewed around the edge, I would go over the ribbon, reverse stitch, and go over it again. The ribbon would be triple stitched and nice and secure.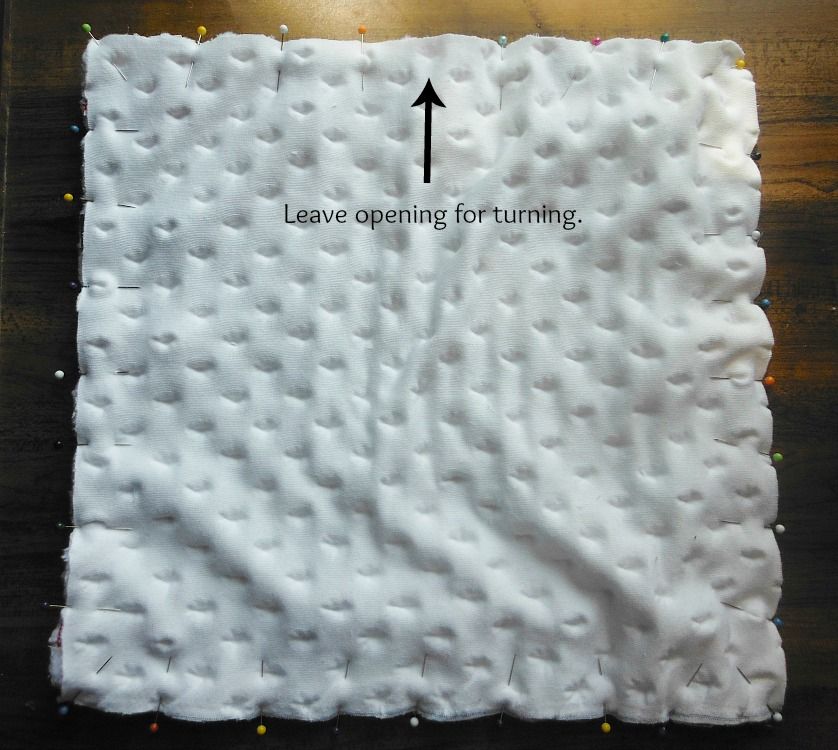 With the ribbons sandwiched in the middle, sew your 2 pieces right sides together. I found the secret to sewing minky is to pin, pin, pin. And then pin some more. Be sure to leave about a 2" opening for turning.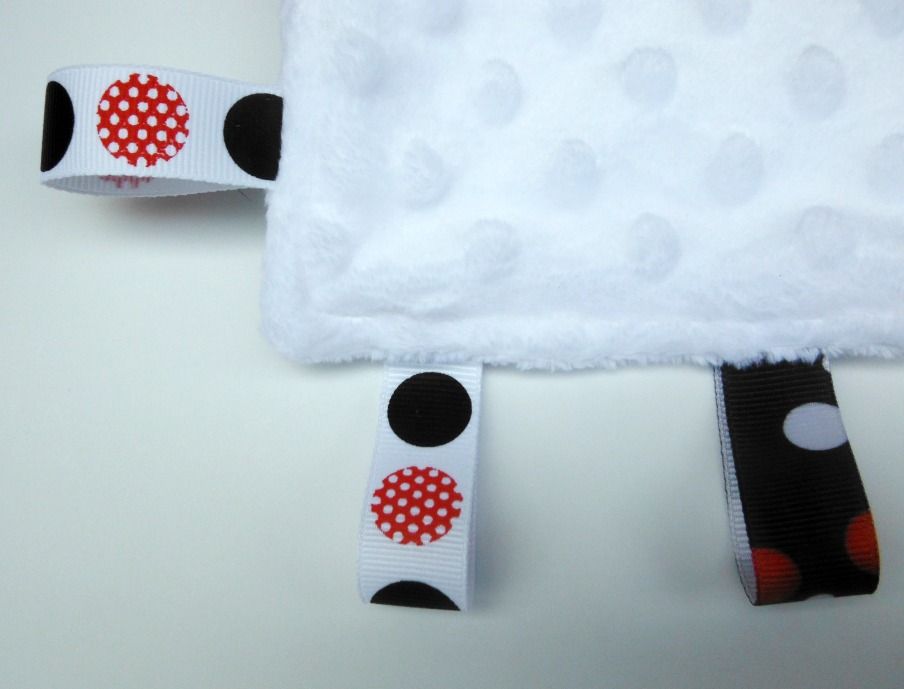 After you've sewn all the way around, turn right side out through the opening and then topstitch, catching your opening and closing along the way.
If you remember when sewing with minky to pin and go slow as you're sewing, it's not too hard to work with.
I better get used to it because I'm getting ready to start a t-shirt quilt with minky on the back. Now that I think about it, I must really be nuts, sewing with t-shirts and minky!