I don't know why, but that title cracks me up.
Say hello to the newest addition to our beachy bathroom.
I'm sure you remember our bathroom. You know, the remodeling project that is never ending.
I had these couple of boats and as you'll see, they are both kind of white washed on the inside and rims. I really could never figure out why they were painted green on the outside.
So I painted them a soft white and am loving them all over again.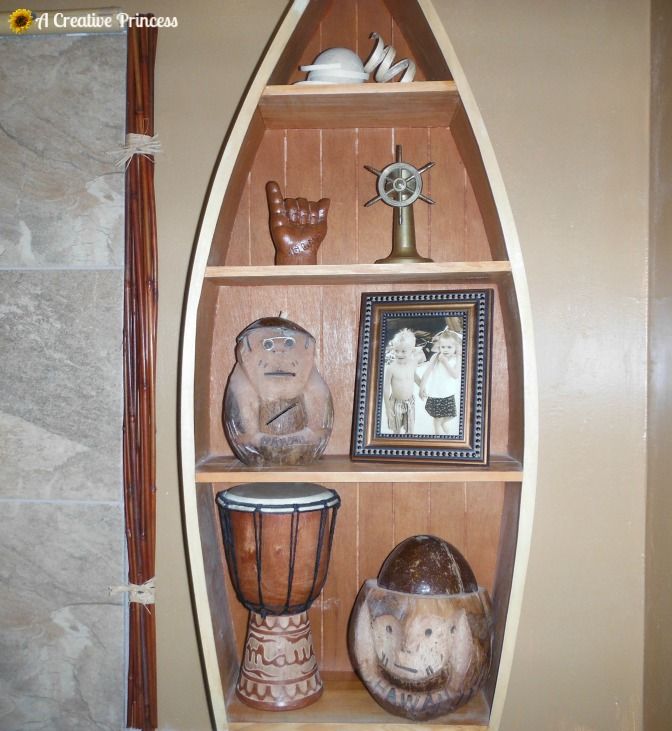 I put potpourri in the small boat and set it on the stool and then filled the large boat with shelves with a few of our treasures from our trips to Hawaii.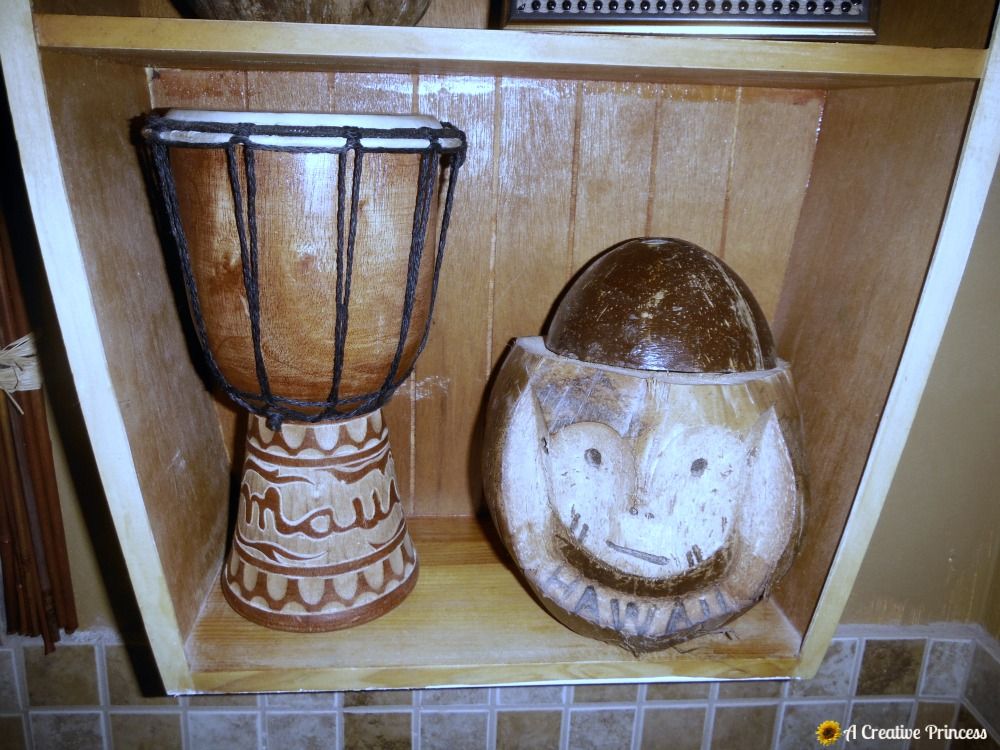 The huge cup on the right is what we drank our Mai Tai's out of at the luau we went to.
(I miss Hawaii!)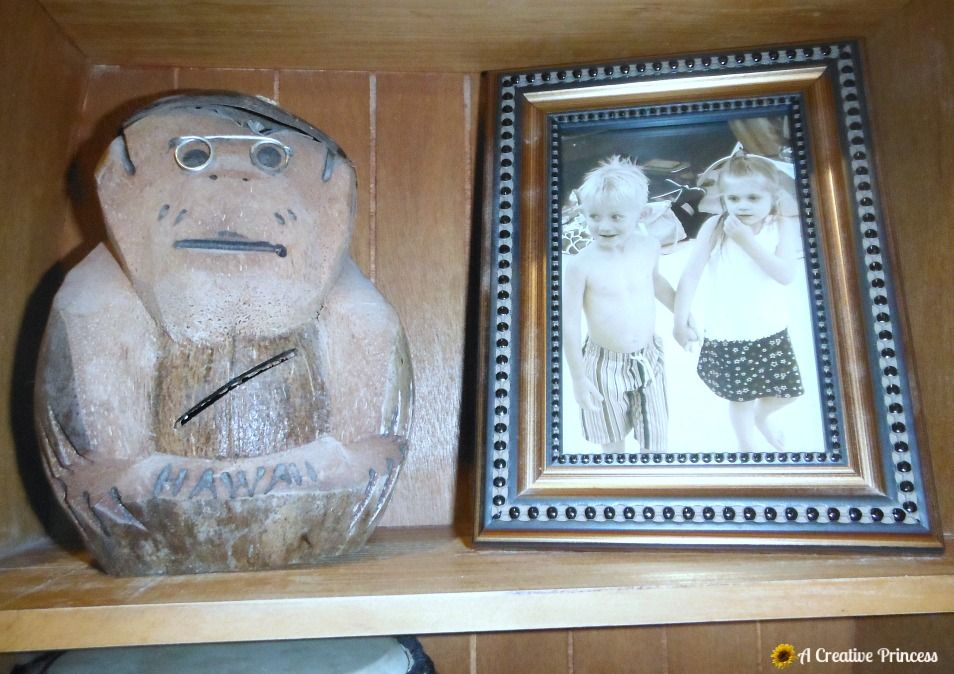 That's my all time favorite picture of Jace and Triniti and it definately had to go there. I need to make a beachy frame for it though.
Hang loose!