Hey, guess what? I actually took down the 4th of July wreath that was hanging on my front door and it's not even October, yet!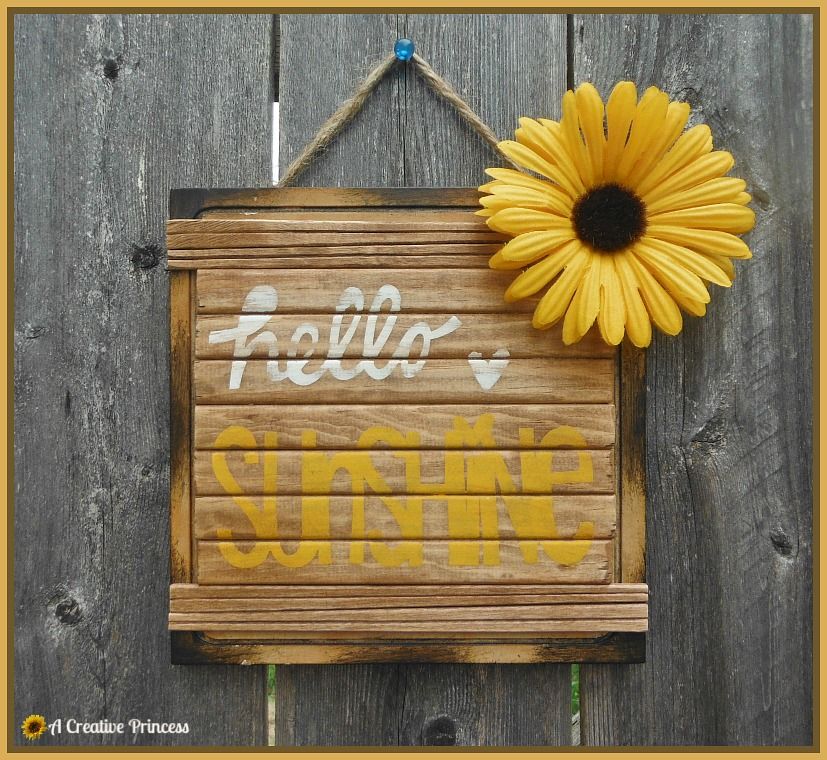 Okay, that's not my front door, it's our fence, but it really is hanging on the door now.
It actually started out as that thing I bought at some point in time.
Don't know why I bought it. It must have been in the clearance aisle somewhere.
The telephone "thingy" must go, so I stained some little wood pieces and 4 sets of chopsticks.
And glued them to the center front.
Using contact paper, I downloaded the "hello sunshine" from Silhouette and cut it out.
Painted and...
peeled away the stencil.
It's looking better already, but needs something else.
That's it, a sunflower! (Imagine, that.)
Oh, those hook things had to go, too. They just unscrewed out.
It was so easy to hang because of the holes already in the back.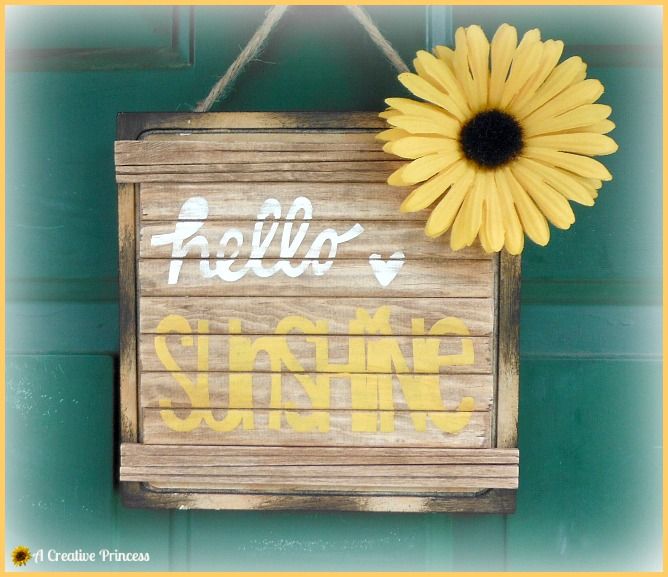 I do love it on our green front door (which needs painting!).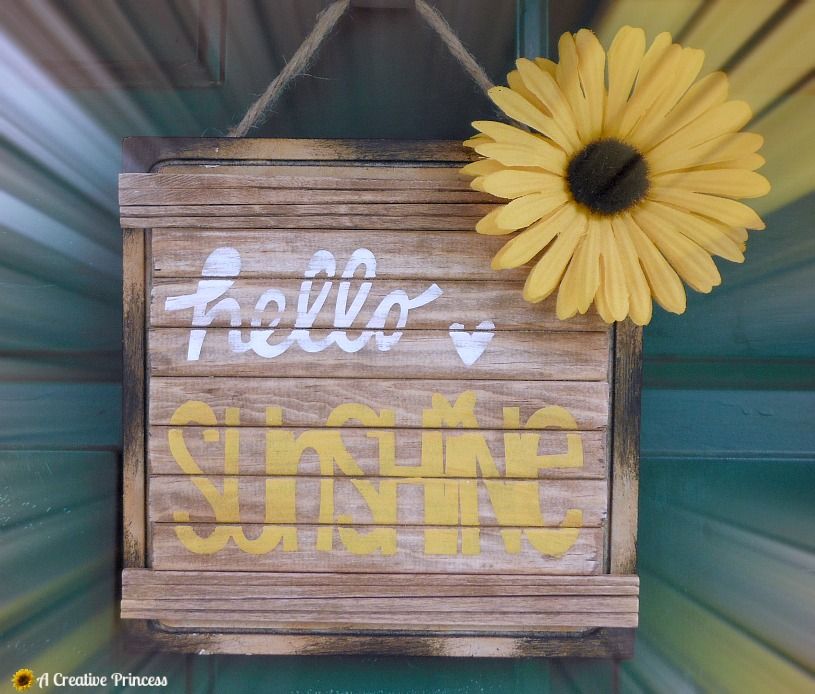 Happy Friday!