Maybe I should say more fun. You know, after you have the fun of emptying them.
I've been using a few of the bottles that I saved recently for different things and thought I would throw them all together in one post.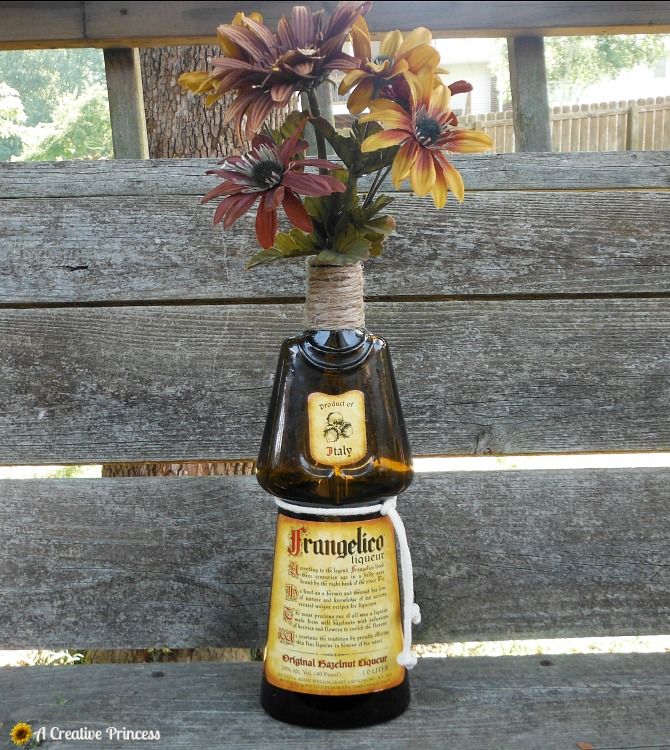 I wanted something to set on the small Amish fireplace that we have in the kitchen and 2 of these bottles seemed like the perfect fit.
I left the bottle just like it was, but added jute around the top.
Added the silk flowers and they are perfect sitting there.
(Ignore Good Morning America that is on in the family room.)
This poor little thing looks so plain, but it serves a big purpose.
There are actually two of them hiding in the corner of the bathroom behind the tub.
Know what's in them?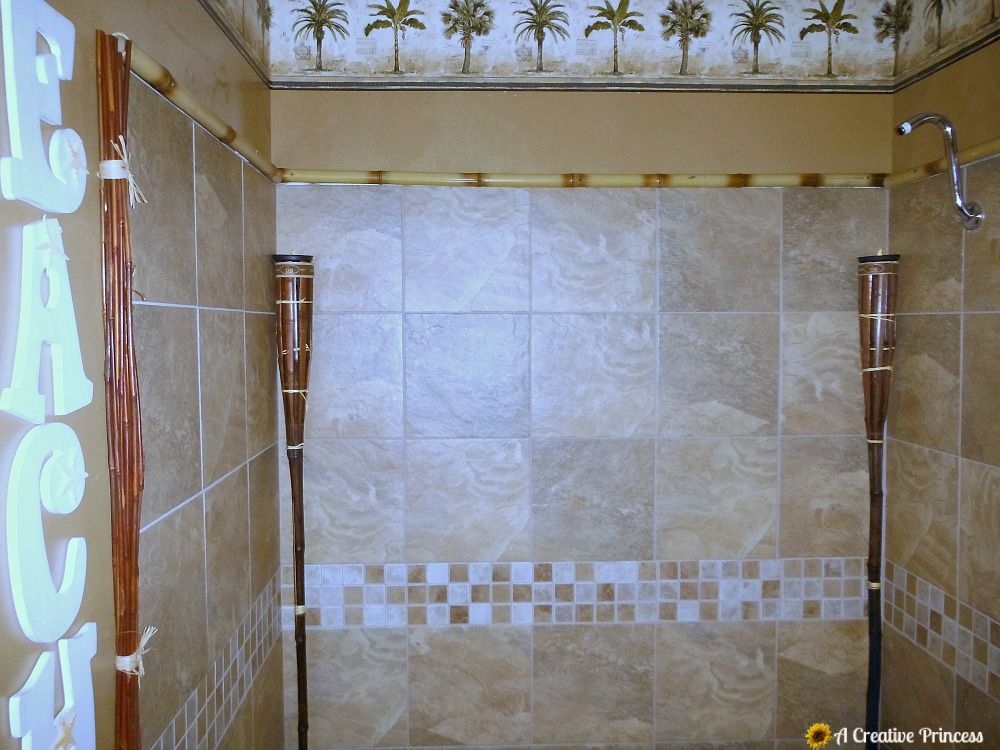 Tiki lights for the beachy bathroom!
Because that bathroom is taking so long to get finished, I didn't want to burn it down now after all the work we've put into it, so I used tea lights instead of real fire.
I took the top of the canister off and turned it upside down and set the tea light in it.
This green bottle was perfect for a little jute, burlap ribbon, and a flower and it's even more special because it holds a...
giant sunflower on the landing going up to my craft room.
Remember, hang on to those bottles, there are so many fun uses for them!