When I'm working on a big project, I like to take a break and do something fast and easy (and instant gratification!).
And something that makes me happy, like Mickey Mouse.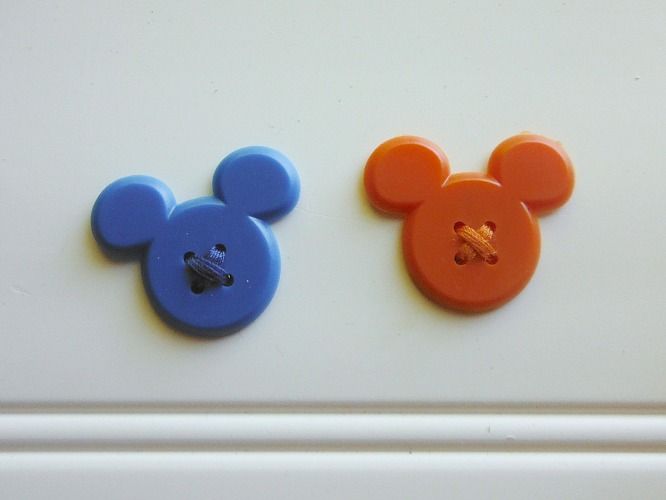 These plastic buttons were actually stickers that I got in the scrapbooking section at JoAnn's.
I scraped the sticker part off the back and removed the thread.
I used hemp cord and cut 2 pieces about 7". (You can cut it and adjust for your wrist size after you have it in the buttons.)
Fold your cord in half and put each end through a hole and stick the ends through the loop and pull tight.
Then add your closure to the ends.
If you would want to make the bracelet adjustable like I did for these Charm Bracelets, you would need to cut your hemp cord longer. And remember, you'll be working with 2 cords for each of your knots.
You can see the way I did that cord
Here
.
These would also be cute with wood buttons and brown or natural hemp cord.
Maybe I'll do a few of those the next time I need a break from the t-shirt quilt I'm working on.
Have a great Monday!