It's unofficially, officially ombre week here on ACP.
First up today:
Ombre Bracelets.
For the braided one, I took 3 strips of t-shirt fabric and stretched them into a "ribbon".
I used Sunshine Yellow Rit dye and put the first strip in and then added the other two at a couple of minute intervals to get the different shades of yellow.
(Ignore that long piece that's in the bowl, that's tomorrow's post.)
Put a crimp end on one end of the strips and start braiding.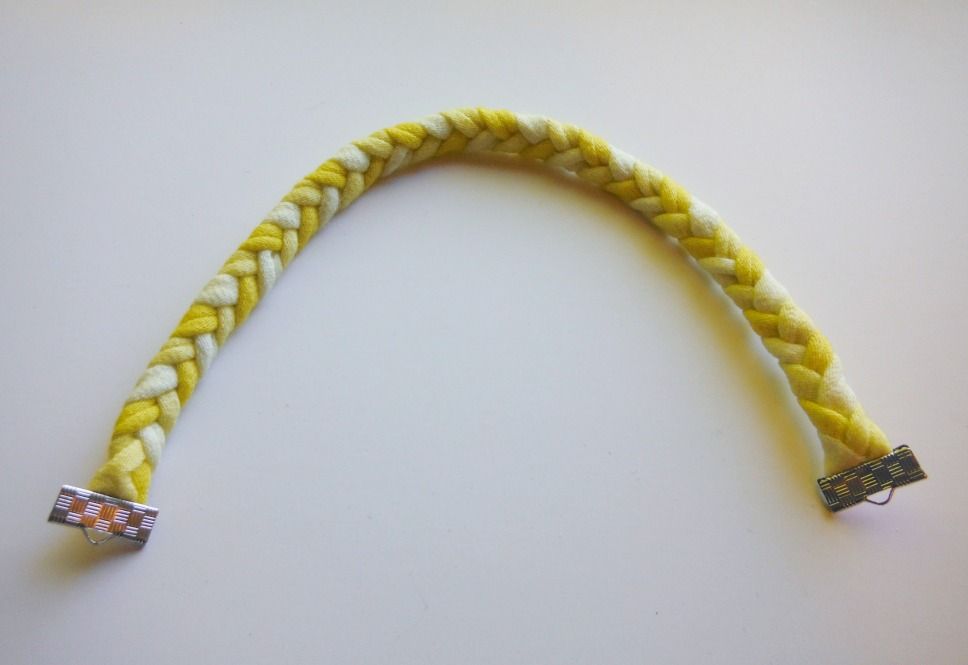 When you get it to the size you want, add the other crimp end.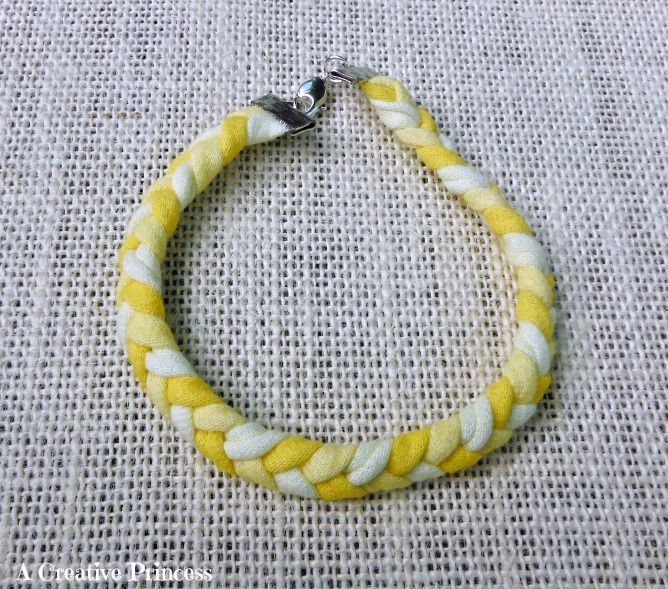 Then add your jump rings and clasp.
The beaded bracelet was super simple and fast.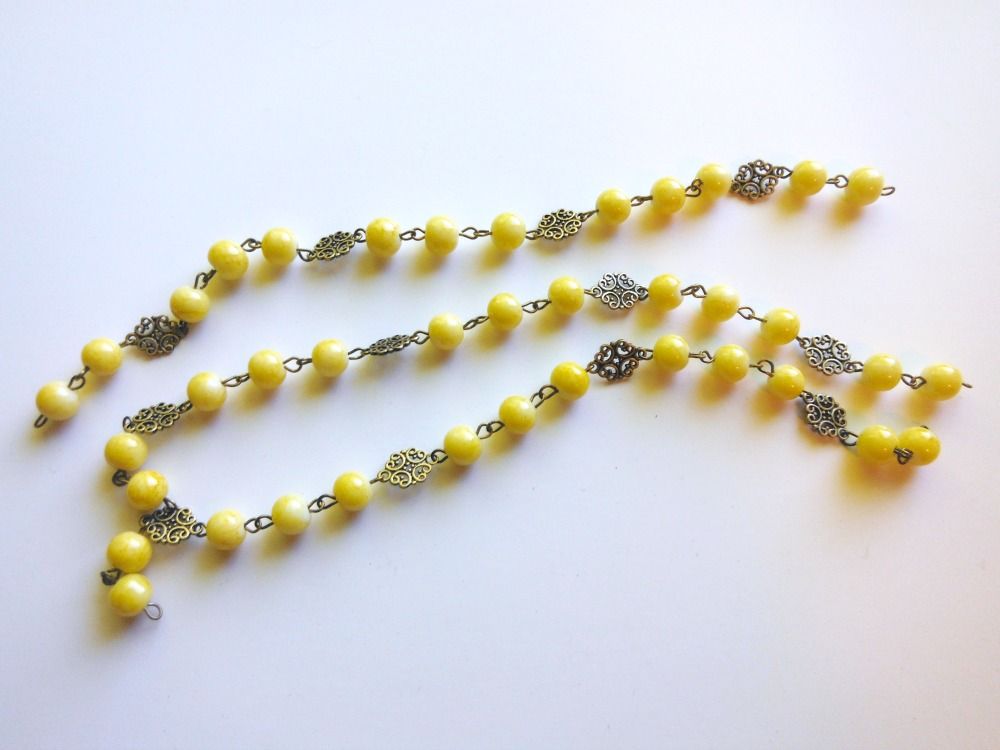 Wal-Mart sells these beads in their craft section. When I bought them, I thought it was one long strand, but it actually was 3 smaller strands which worked out perfectly.
All you have to do is add a jump ring and clasp to one of the strands and you've got yourself a bracelet.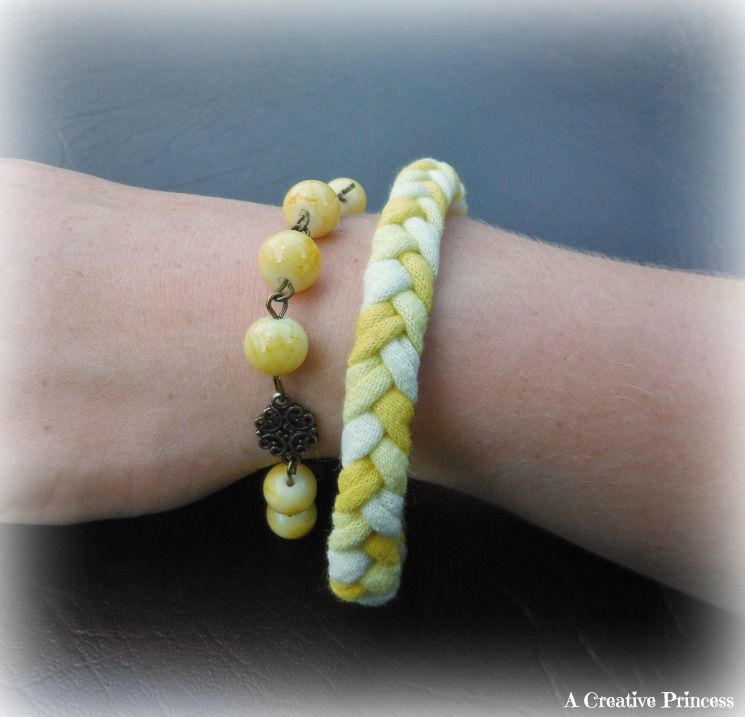 Happy Monday!