Continuing with our ombre theme this week, today is...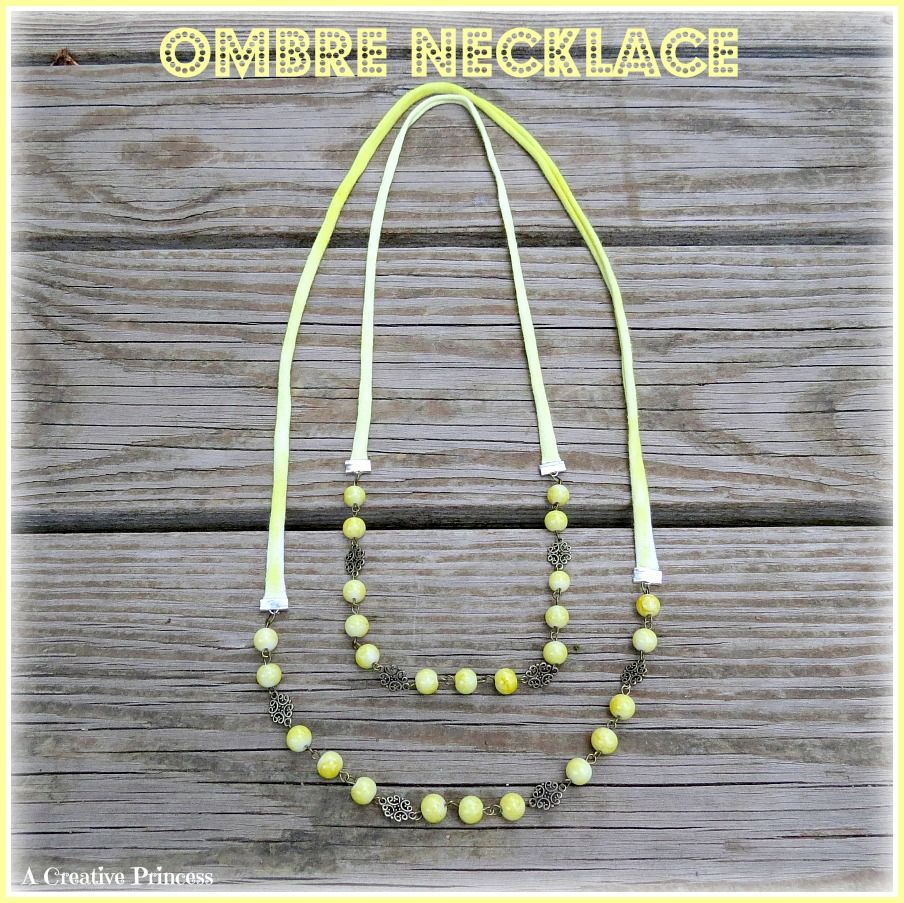 a super simple Ombre Necklace.
I did it the same way that I did the
bracelet
that I showed you yesterday.
For the necklace, I used a longer strip of t-shirt fabric, stretched and then folded in half. I put the loop in the dye first and then lowered it a little each time for a couple of minutes to get the ombre effect.
I didn't start out using the beads, but because I still had 2 strands left...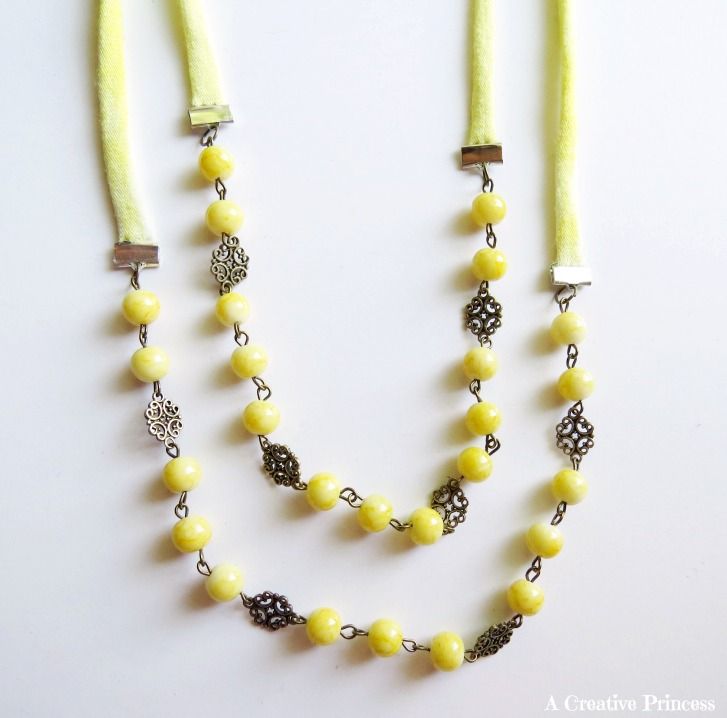 I decided to attach them to the t-shirt ribbon with crimp ends and jump rings.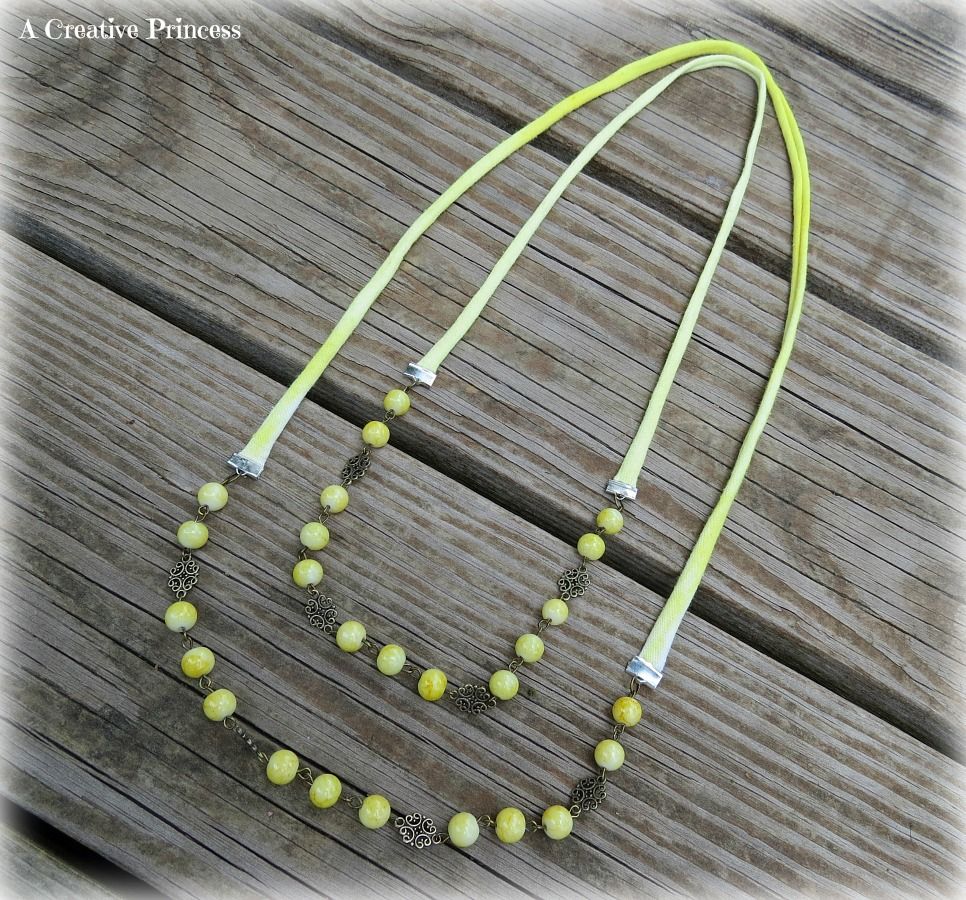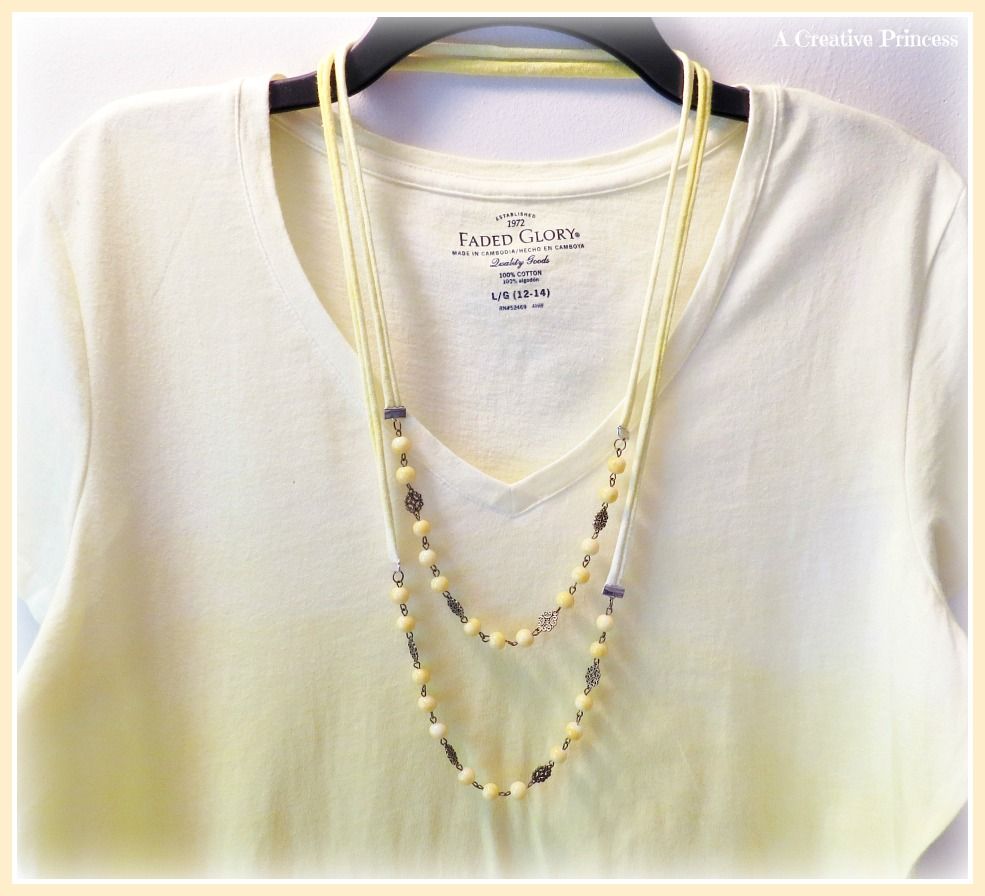 And there's a little sneak peak at what started this whole ombre frenzy I've been on!