I have a confession to make. I like the show The Chew. I really do.
They not only show great recipes, but also some fun crafts. A couple of weeks ago, in Clinton's Craft Corner, they were making dip dyed placemats and runners. Which started my poor little brain going in all kinds of directions and that my friends, is what led to this whole ombre kick I've been on.
Funny thing is, I didn't make one placemat like they did, but instead, started with t-shirts.

I tried to find the segment on the website and couldn't, but the process is so simple.
Start with a white t-shirt and and put the bottom portion in your Rit Dye. I did mine in thirds, and after about 3 minutes, added the middle section. Waited about another minute and put the whole shirt in for another minute or two.
Rinse them thoroughly and hang them outside from your patio umbrella so the neighbors can all wonder what the heck you're doing.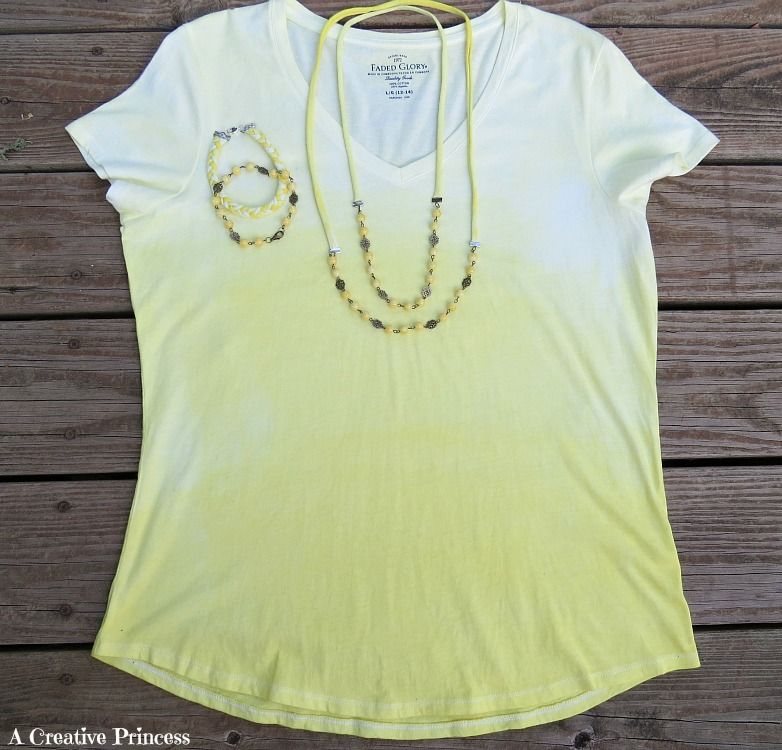 After the yellow shirt was finished, that's when I decided I needed the
necklaces
and
bracelets
to go with it that I showed you earlier this week.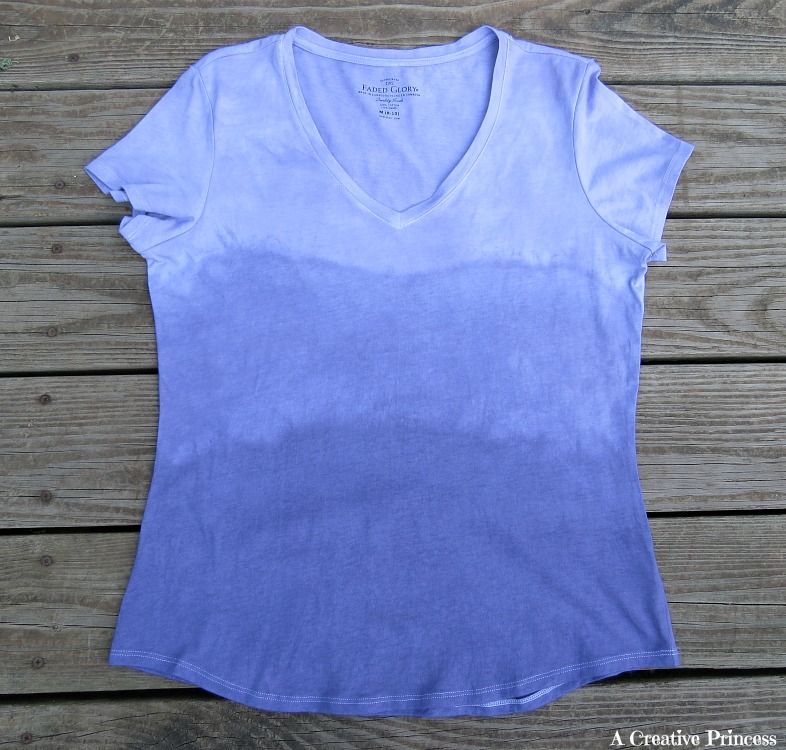 I used Sunshine Yellow and Navy Blue Rit Dye. The navy blue actually turned out more purplish/blue, but still a great color.
I wore it all the other day when we took the kids to Crown Center and the Pirate Exhibit at Union Station. (Note to self: pink purse does not match!)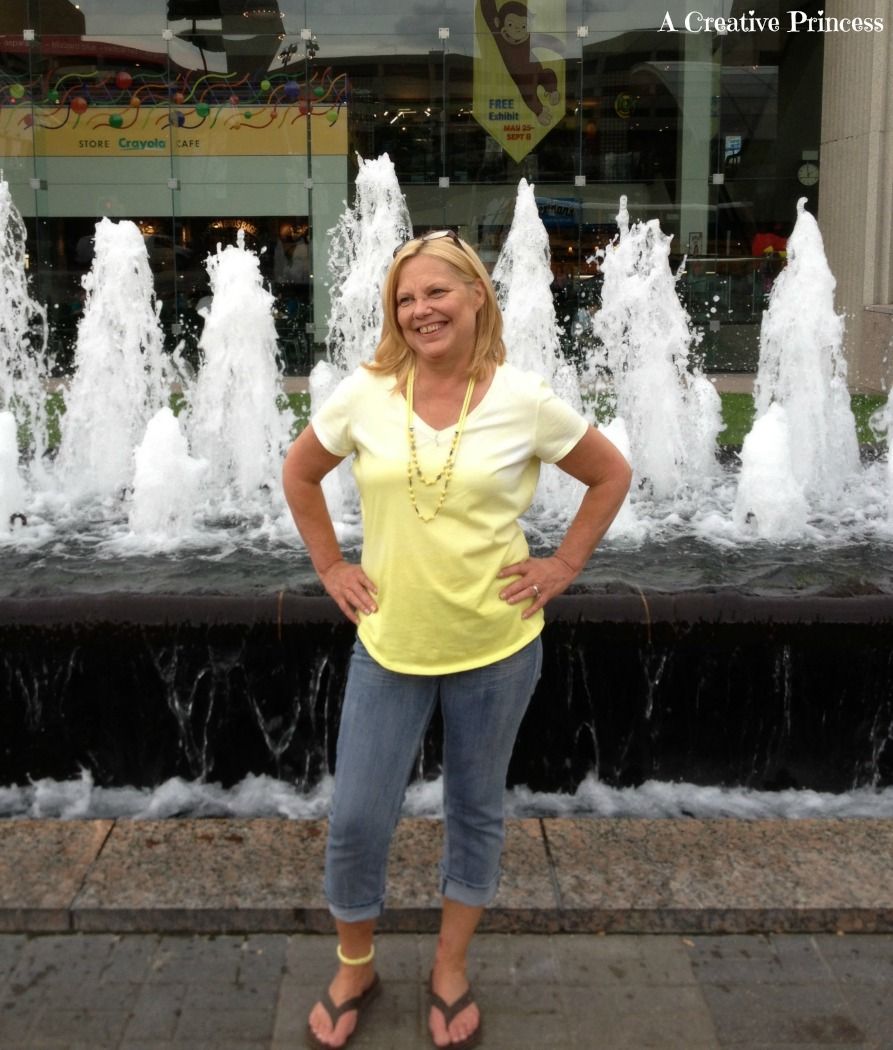 Another confession. The t-shirt bracelet was too big after I got it made, so I used it as an ankle bracelet instead.