I've done photo canvas' before using other techniques, but I wanted to try it using tissue paper that I've been seeing popping up all over Pinterest lately.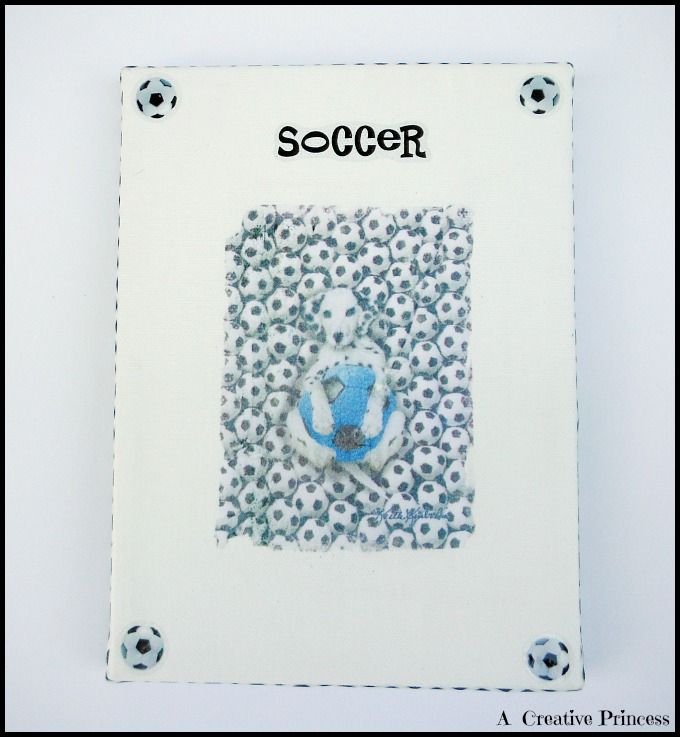 For the effect that I wanted, it worked pretty well.
I found this picture at Hobby Lobby and knew it would be perfect for Jordyn. She plays a lot of soccer and we've seen that little girl get down and dirty in the mud playing her heart out.
At first I was going to mod-podge it to a canvas, but the more I thought about it, I didn't want it as clean and sharp as it was.
I took tissue paper and taped it to a piece of regular copy paper and printed out the photo. You can kind of see that the ink smeared, but after I cut it out, it wasn't that bad.
I mod-podged it to the canvas and after it dried, sanded the edges.
If you wanted a clean image, this probably wouldn't work. I wanted a more "messy" look and doing it this way gave me just what I was looking for.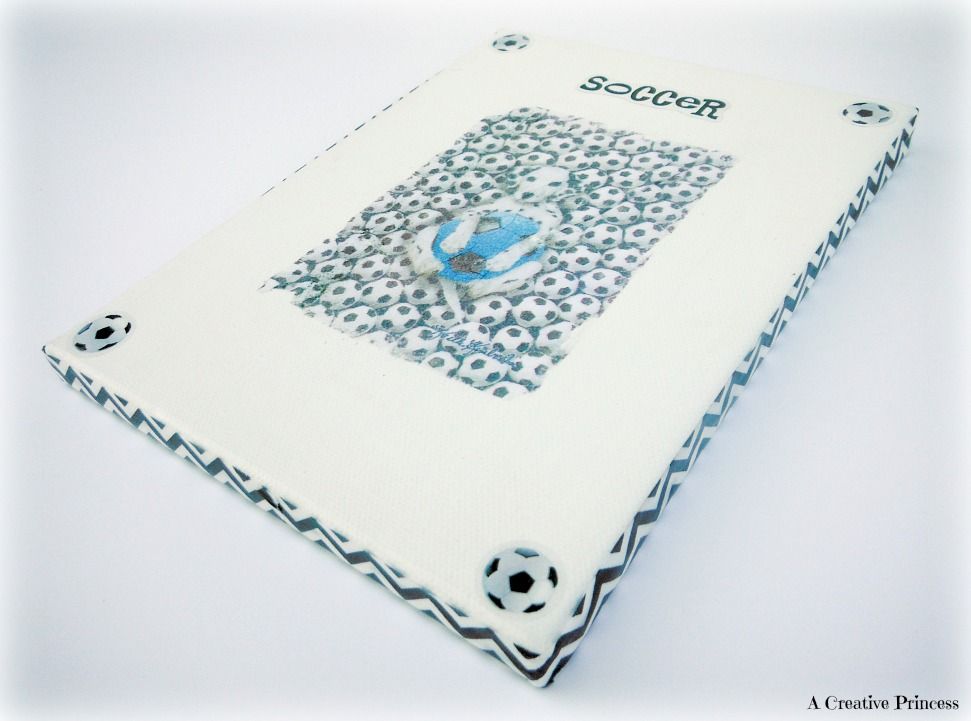 I used Washi Tape for the sides and...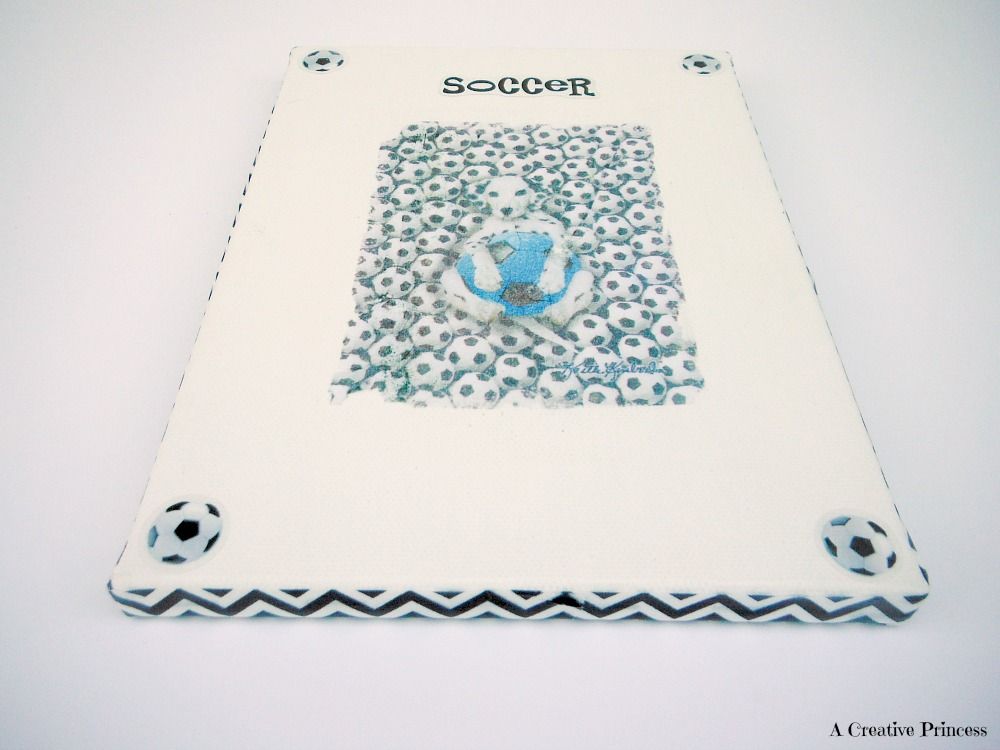 stickers to decorate it. Then I sealed the whole thing with another coat of Mod-Podge.
Because I copied the photo, no cute puppies and soccer balls were harmed in the making of this canvas.
Happy Friday!