that make me happy.
Like Mason jars.
No bells, no whistles.
Just 4 little Mason jars with jute and flowers.
When Hobby Lobby has their flowering bushes for half price, I usually pick one up to use for the individual flowers that are on it. It's so much cheaper to cut off stems that I want to use instead of buying each one separate.
And while I was there, I picked up a bag of moss.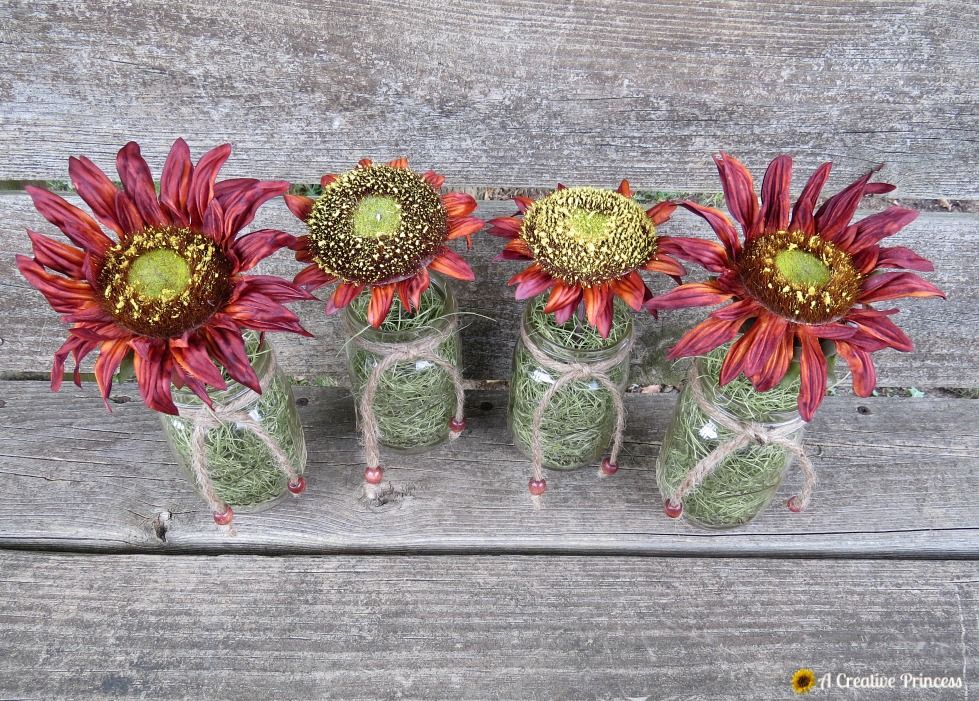 That's it. Put the moss in the jar to hold the stem, add a little jute around the top and I'm happy.
I do think in a couple of weeks (when it's not 90+ degrees), I'll add F-A-L-L vinyl letters to the outside of the jars like I did on
these
wine bottles a couple of years ago.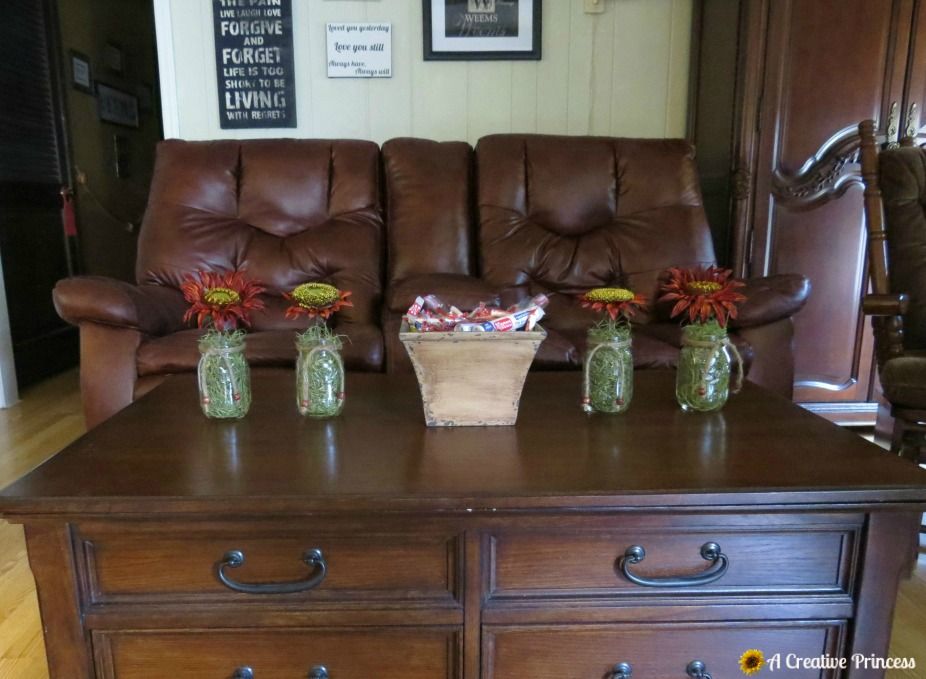 By the way, that's the kids' and Greg's candy dish sitting on the table.
That's right. It's all their candy. Not mine.
Except for that package sitting right on top.
Busted!!