you make lemonade
throw it out the window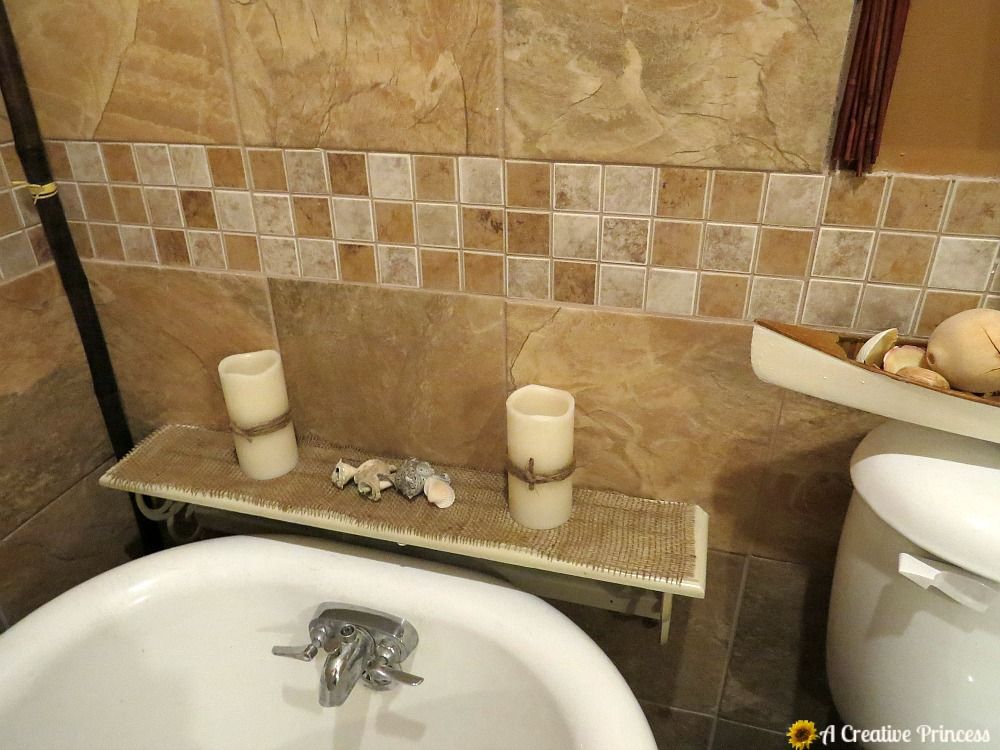 Or you waste away a couple of days messing around with it (and getting nothing else done) and then finally get in your car and go to Westlake's and buy brackets.
I wasn't going to post about one little shelf, but when something causes me such grief for so long, I decided it deserved a post.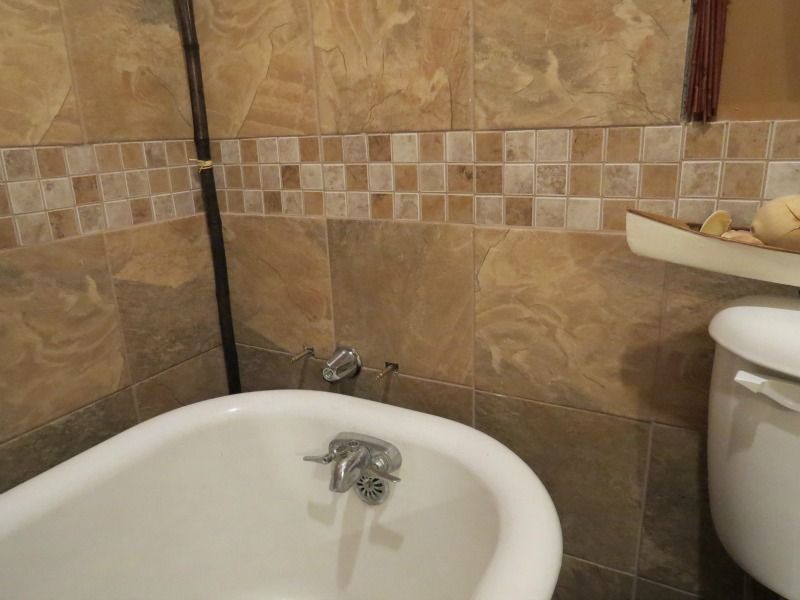 I needed a temporary solution to cover up the plumbing for our new (old) tub. Brandon and his friend got the tub in the bathroom for us, but until Greg's shoulder (from surgery) has recovered, the new plumbing is on hold.
One morning I thought to hang a shelf over it so it didn't stick out like a sore thumb.
That's when the trouble began.
I had this old shelf in the basement and took it outside and painted it.
I used heavy duty picture hanging strips on the back to hang it because this is only temporary and I didn't want the new tile drilled in to.
I got it all up and walked away to get the burlap and candles to set on it.
Walked back in and that's what I found.
I messed around with it over and over adding more strips to the back.
Nothing worked.
I was so mad at the stupid shelf that I actually left it sitting in the tub for a couple of days.
Then it hit me, go buy brackets and more heavy duty strips.
It actually worked and held.
Either the brackets helped stabilize it or the ridiculous amount of strips finally got it to stick to the tile.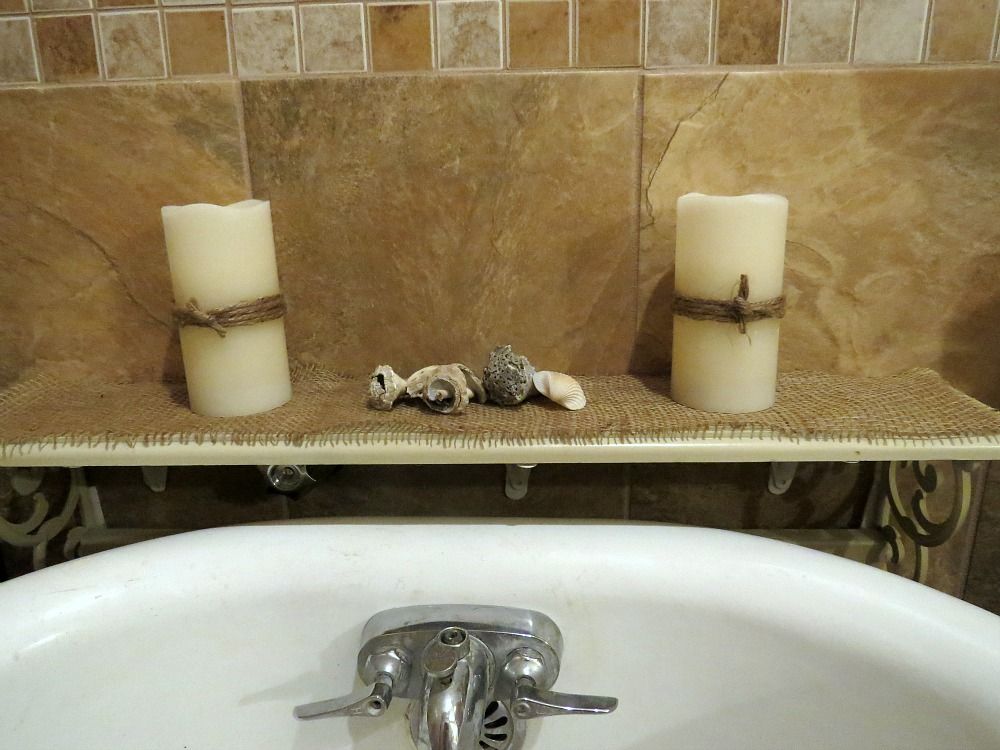 I really don't care which one it was, it's up.
I am so finished with that shelf!!
Happy Monday!