It's starting to cool off around here now and I'm really getting in the mood for Fall.
So it's time to start decorating.
Starting with a burlap wreath.
When I saw this burlap ribbon, I knew exactly what I wanted to do with it.
I used a wire wreath. I'm thinking it was 12".
It's really not hard to make a wreath like this. It's all loops.
Start with the top space in the wreath and take your ribbon and push it through, making a loop. Then move on and do the same thing with the other two spaces.
When you get to the bottom space...
twist the ribbon a little and come back through the top.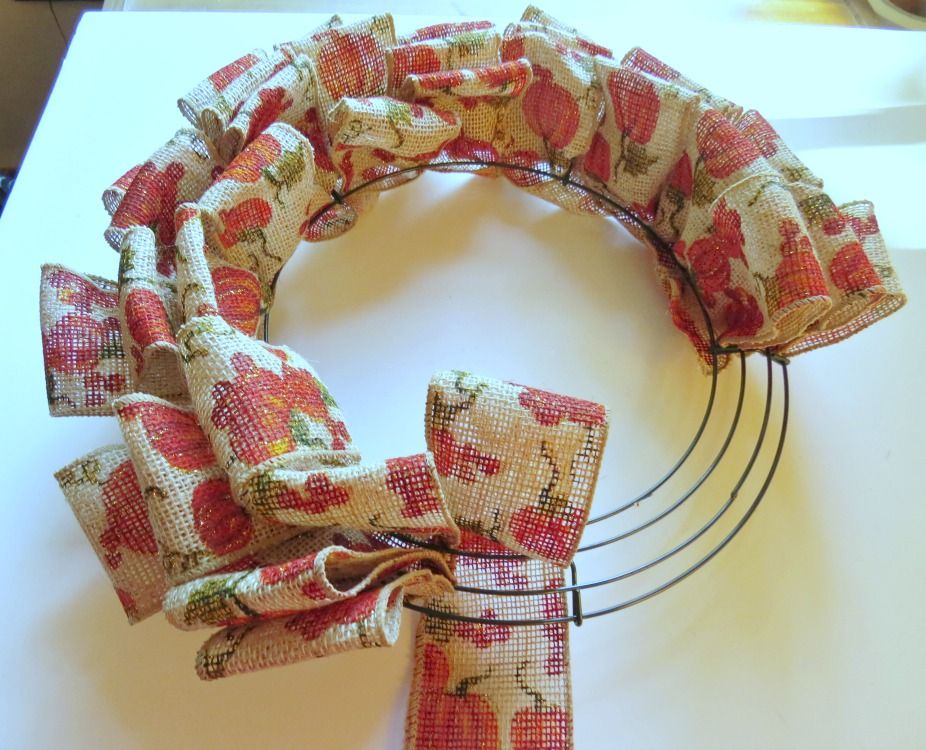 Keep doing this over and over around the whole wreath.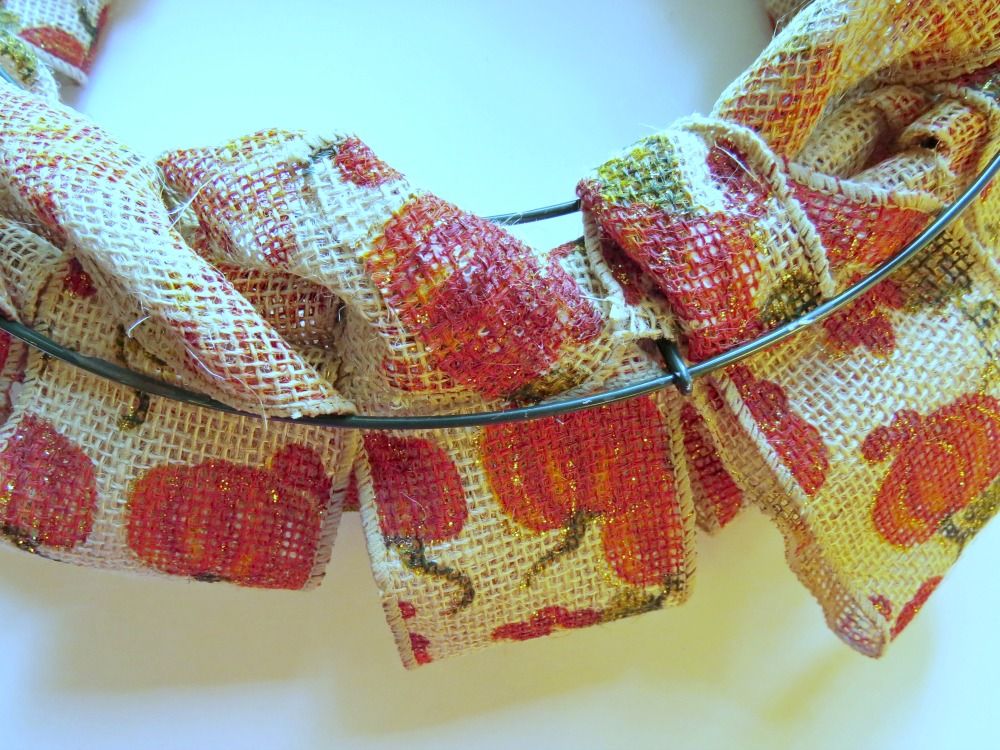 When you get to the end, secure with a little hot glue.
This is what the back looks like.
After you're finished wrapping, go back around and fluff out your loops.
I used wire ribbon and that helped to hold the loops in place.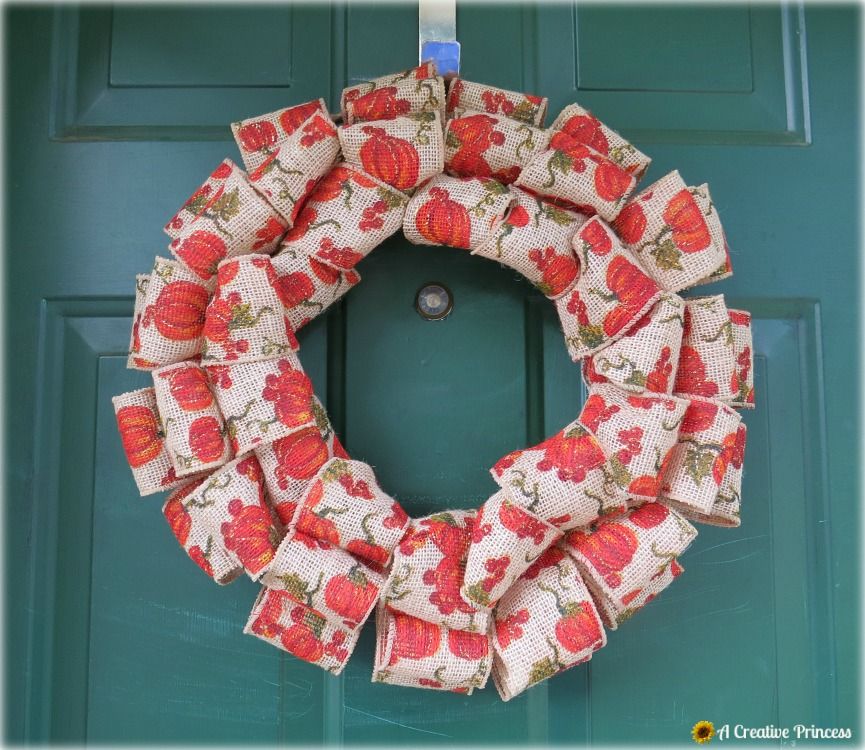 Happy Fall!