There are a couple of guys around here that seem to be giving me a little crafting competition.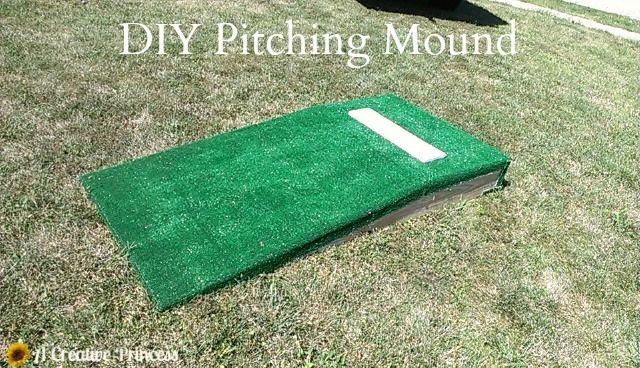 Except Greg and Josh call it building, not crafting.
I call it crafting.
Josh was an awesome pitcher in Little League, High School, and College and now he's teaching Jace how to pitch.
He wanted Jace to have a portable mound in their backyard, so he and Greg went to work on one last week.

Josh Googled and found a few and then the two of them started just winging it as they went.
Typical Father and Son, they don't need any stupid directions.
For that reason, I don't have any specific measurements, but I'm pretty sure it was 6' long.
Besides, I wasn't allowed to help. I'm lucky I got to take pictures!
I've got to tell you, I'm so darn proud of them!
And I'm proud of this little guy, Jace, who absolutely loves his new mound!