Our nephew, the Rock Star, has a new baby boy, August.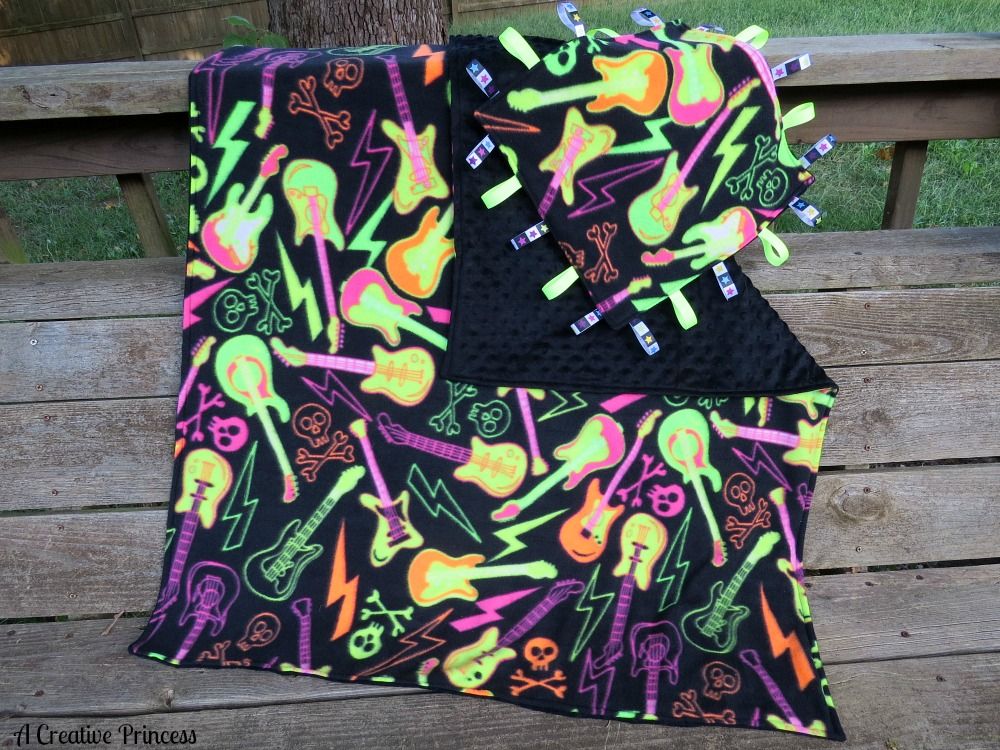 So when I found this fleece at JoAnn's, I knew it would be perfect for a blanket and taggie for him.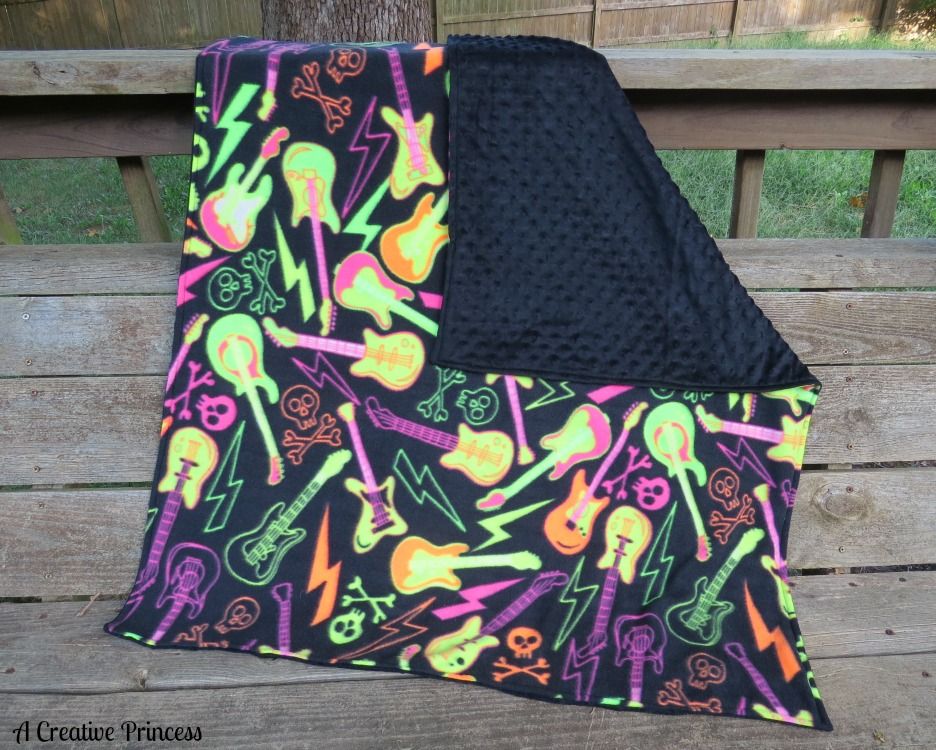 I made it the same way using Minky fabric on the back like I did
here
.
I was a little unsure of using minky and fleece together, but it actually was easier to sew than using flannel for the front. Go figure.
Another advantage of using fleece is that both sides are so soft and cuddly.
And of course, you can't make a blanket with making a Taggie to go along with it.
Wow. You may need sunglasses to look at that photo!
It's bright and neon, but not near that bright in person.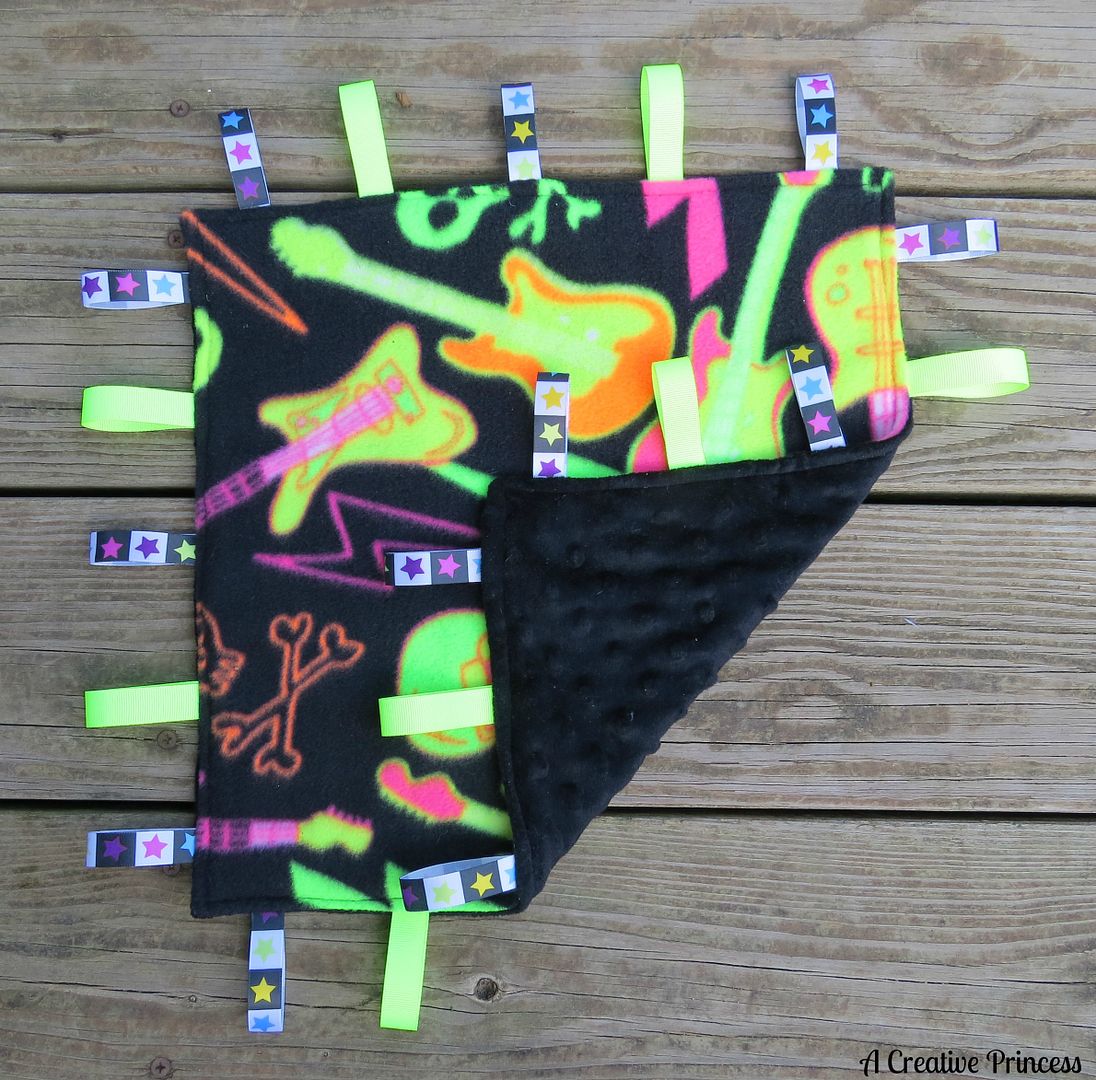 I made it the same way as I did
here
.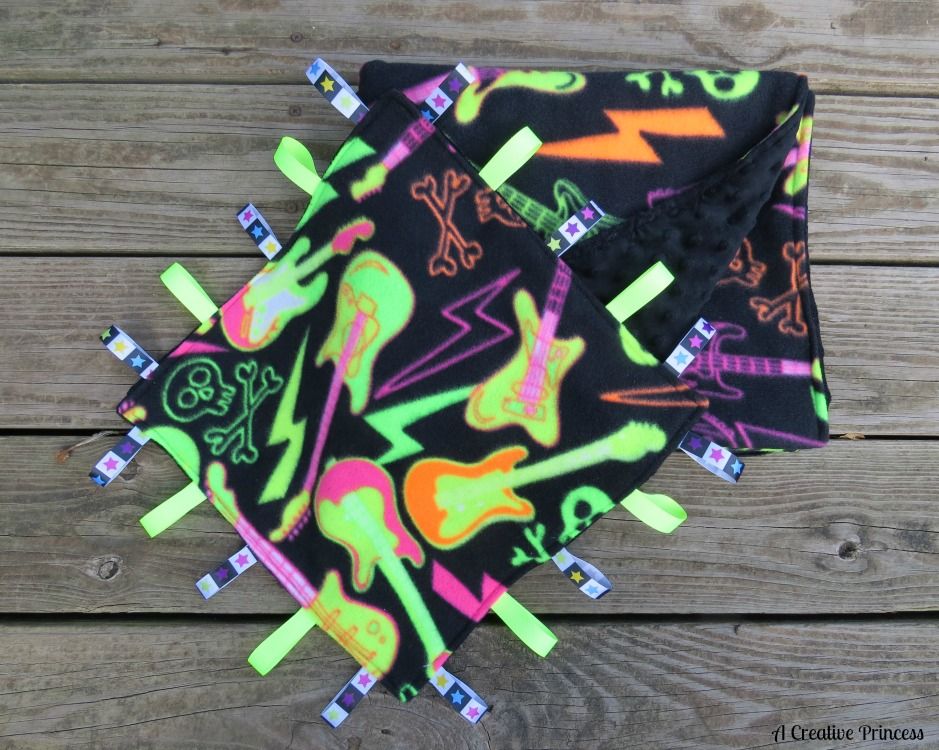 Happy Monday!