Who doesn't love Mickey and who doesn't love little clutch purses?
So why not a Mickey Mouse Clutch?!
We went to Florida a week ago with Brandon & Christina and a couple of days before we left, I was at Joann's and...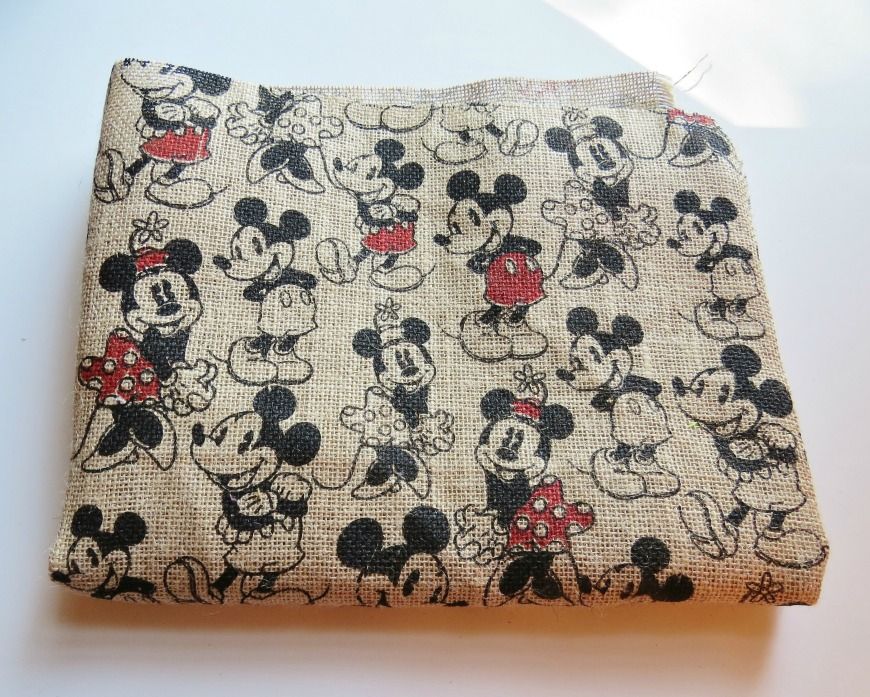 found this fabulous Mickey burlap that was screaming my name.
I wasn't sure how this was going to work out, but I bought black pleather and decided to try to attempt to sew with both.
The finished clutch is 9 x 6".
I cut the pleather pieces (2) 4 x 7" and the burlap (2) 7 x 7" and sewed them together.
Cut (2) lining pieces 10 x 7" and iron medium interfacing to all 4 pieces.
Take one front piece and one lining piece and sandwich one side of your zipper between the two.
I always use a longer zipper than I really need because then you don't have to try to sew around the zipper pull.
Sew down the edge of the zipper and do the same thing with the other front and lining.
Make sure you pull your zipper pull up and then iron and top stitch along the edge.
Cut the excess zipper off.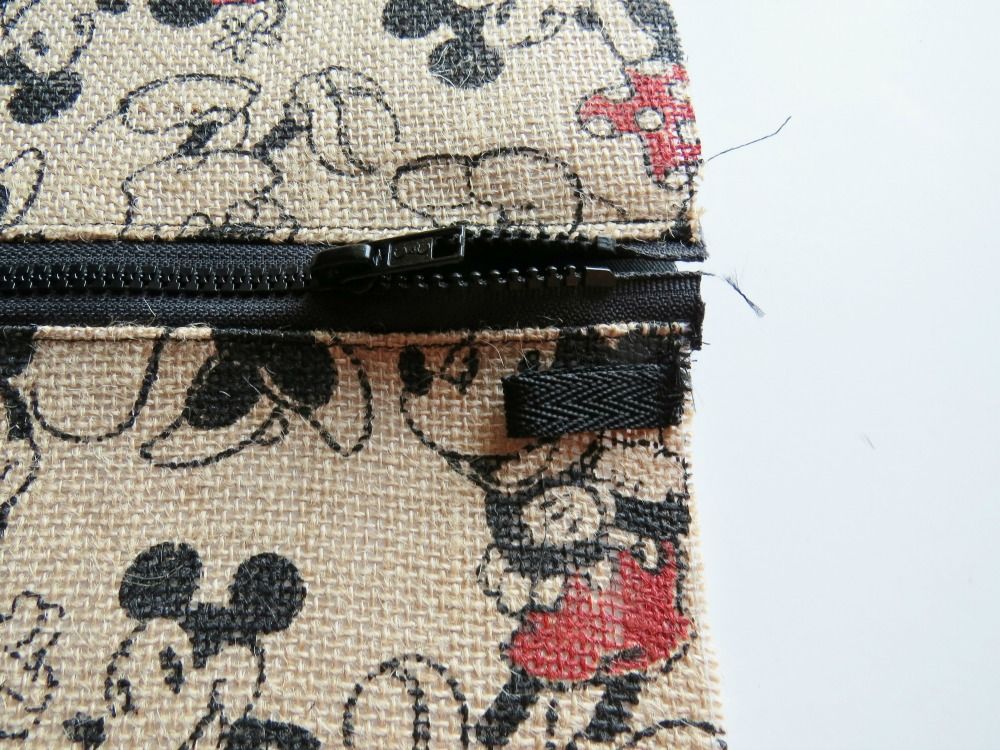 Because I wanted the option of handles, I sewed a 2 1/2" canvas ribbon (folded in half) to both sides, facing in.
Match front sides and lining together and sew around the outside, leaving an opening in the lining section for turning.
(I added a pocket to the inside, that's the stitching you see there on the lining piece.)
Turn through your opening and then stitch the opening shut.
Push the lining into the purse and press.
Now you can carry it just like this or...
add a handle.
I used one of the key fobs that I made
Here
.
Or you can add a shoulder strap.
I found that one at Joann's.
There it is in all it's glory with the beautiful Christina and Brandon and palm trees!
Happy Friday!