I know that's not a very catchy title, but...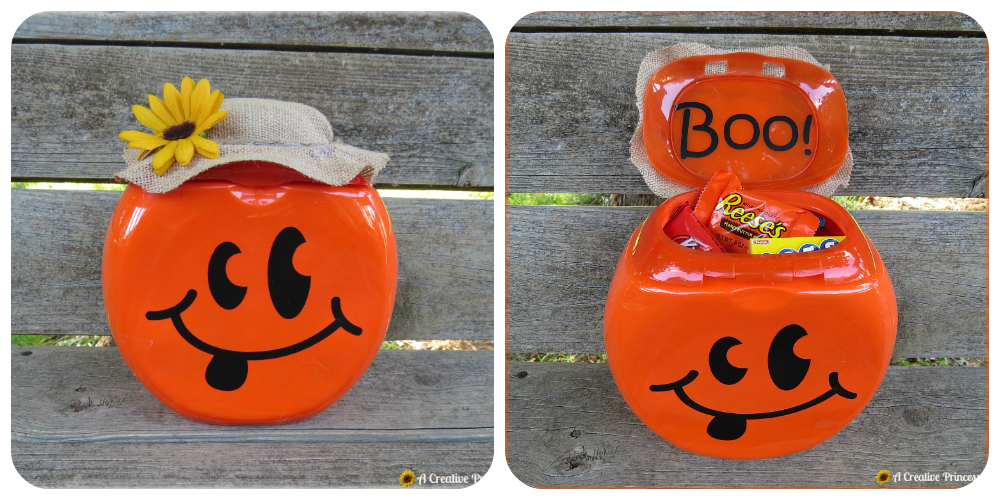 that's exactly what it is.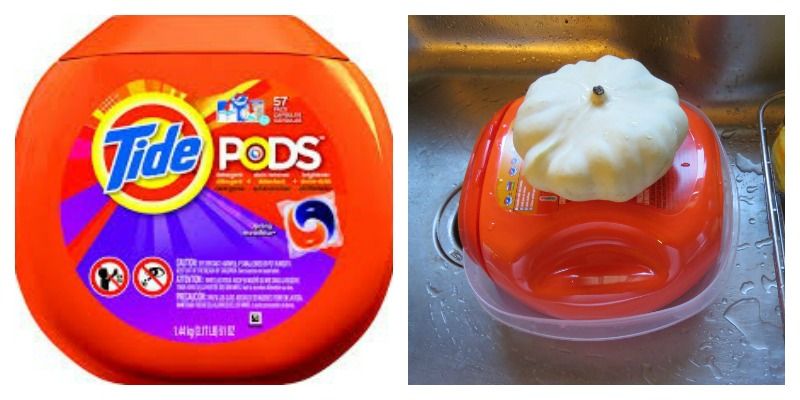 The last time I bought laundry detergent, I had to buy the Tide Pods because that container looked so much like a pumpkin to me. (Yes, my husband thinks I'm a little nuts!)
I soaked it in hot water and got the top part of the label off, then used Goof Off to get rid of the rest of the sticky stuff.
Can you tell I was washing little pumpkins at the same time? Perfect for holding it down in the hot water.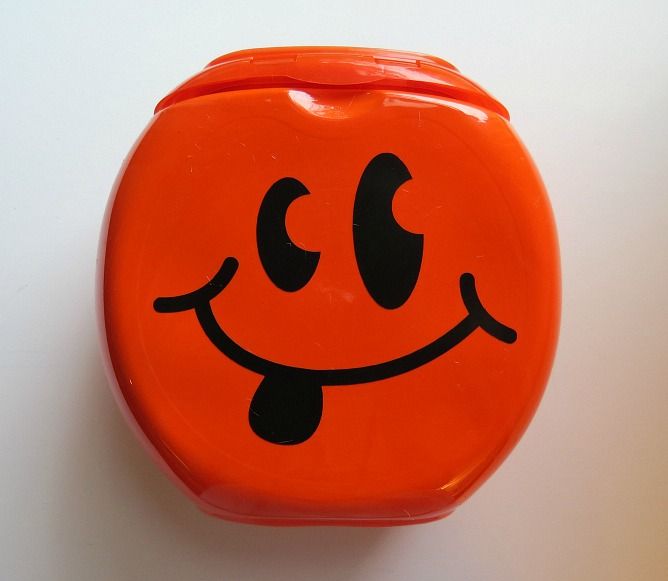 First she needed a face.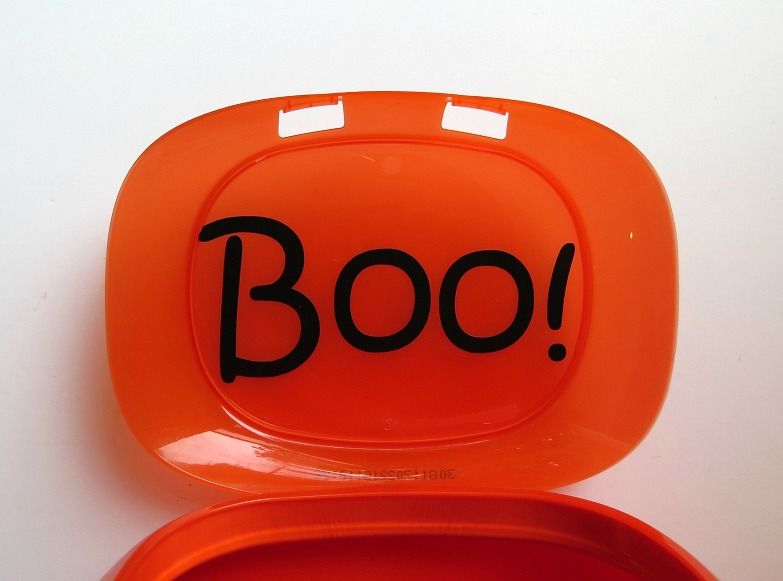 And a little surprise when you open the lid.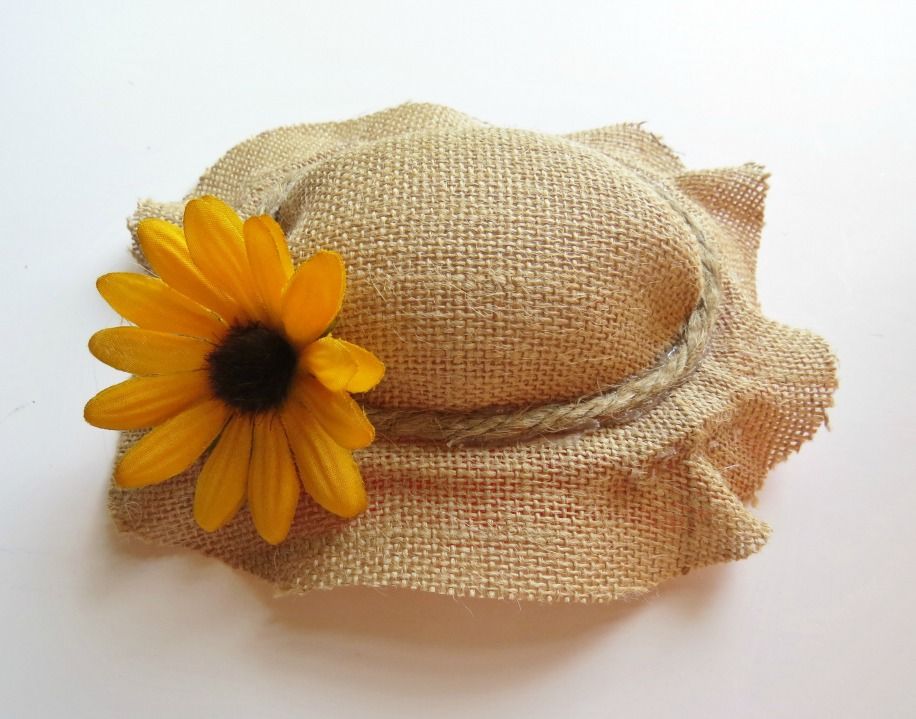 I popped the lid off and glued burlap (with a little stuffing), jute, and a sunflower to it.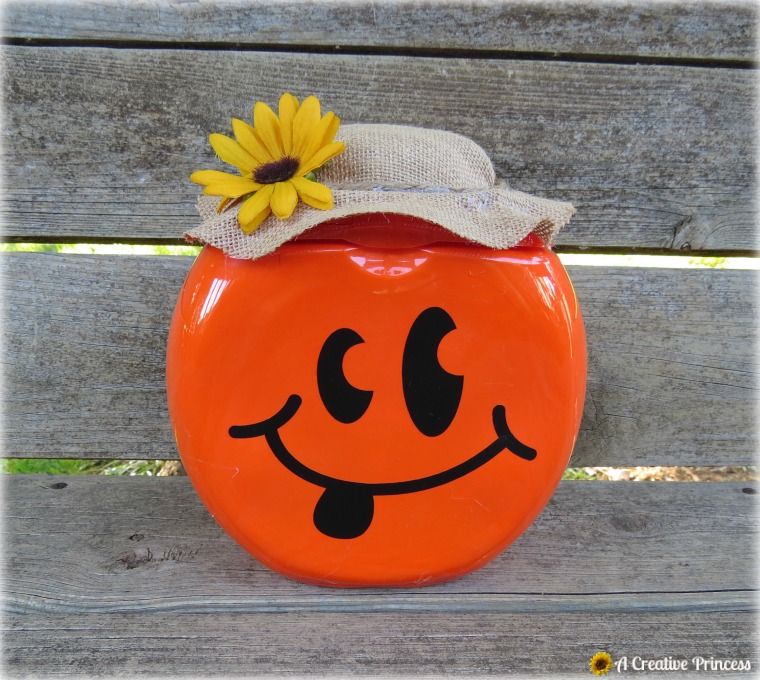 Aww...isn't she cute?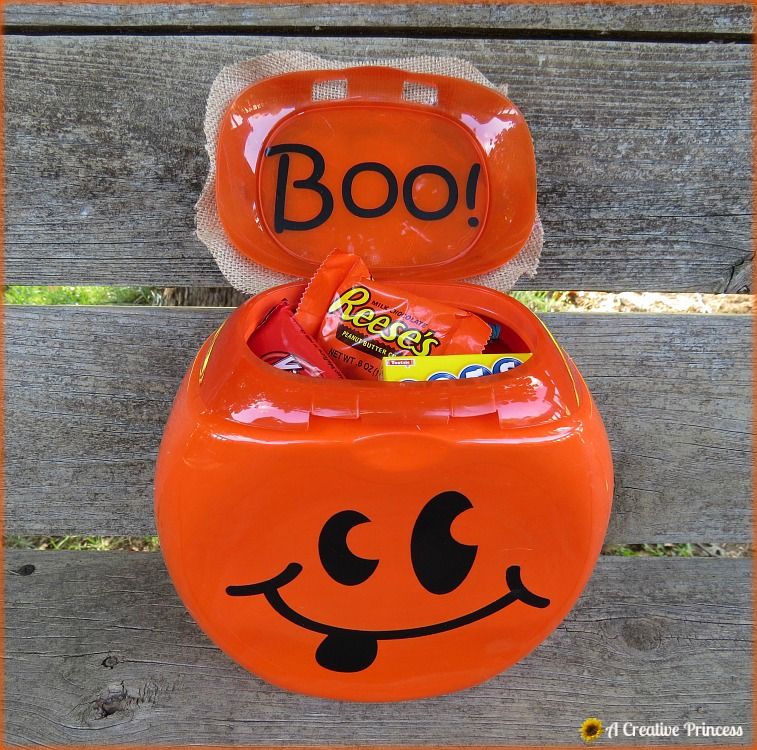 Now I need to buy a lock and have Greg hide the key from me so I stay out of it!
Happy Friday!