The big candy day is almost here and the little kiddo's are going to need something to carry all that candy in.
I whipped a couple of these bags in less than an hour, thanks to...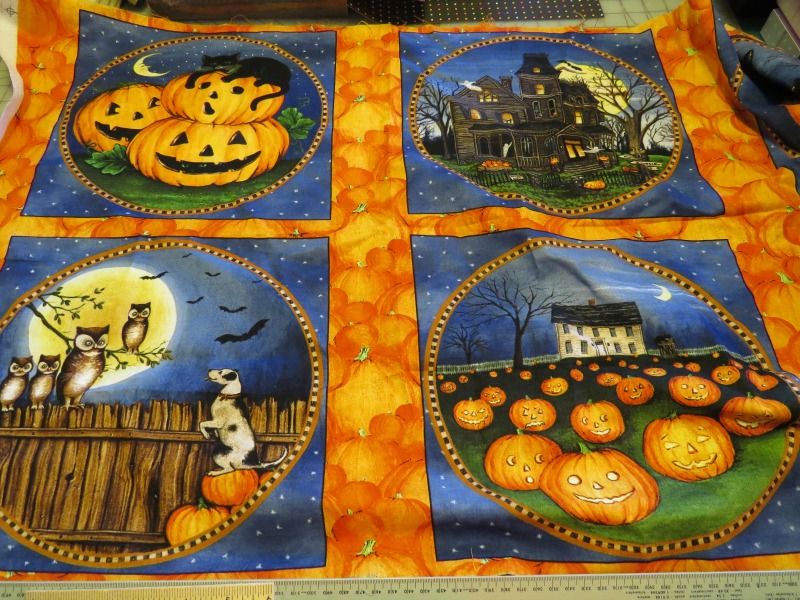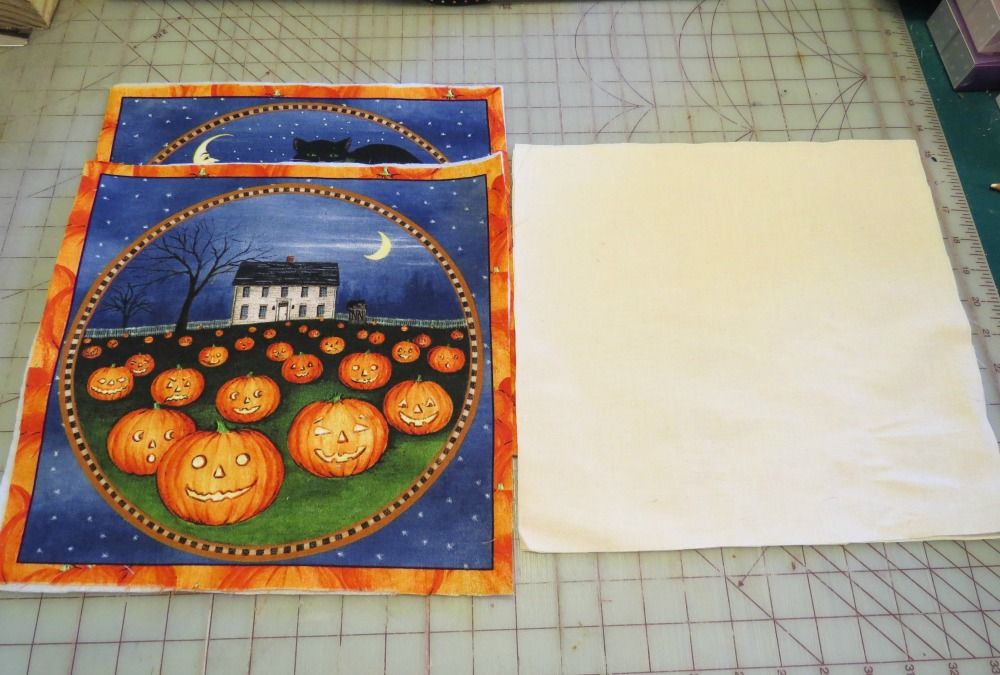 I cut out 2 panels from the fabric for each bag and ironed stabilizer to the back.
Cut 2 lining pieces the same size.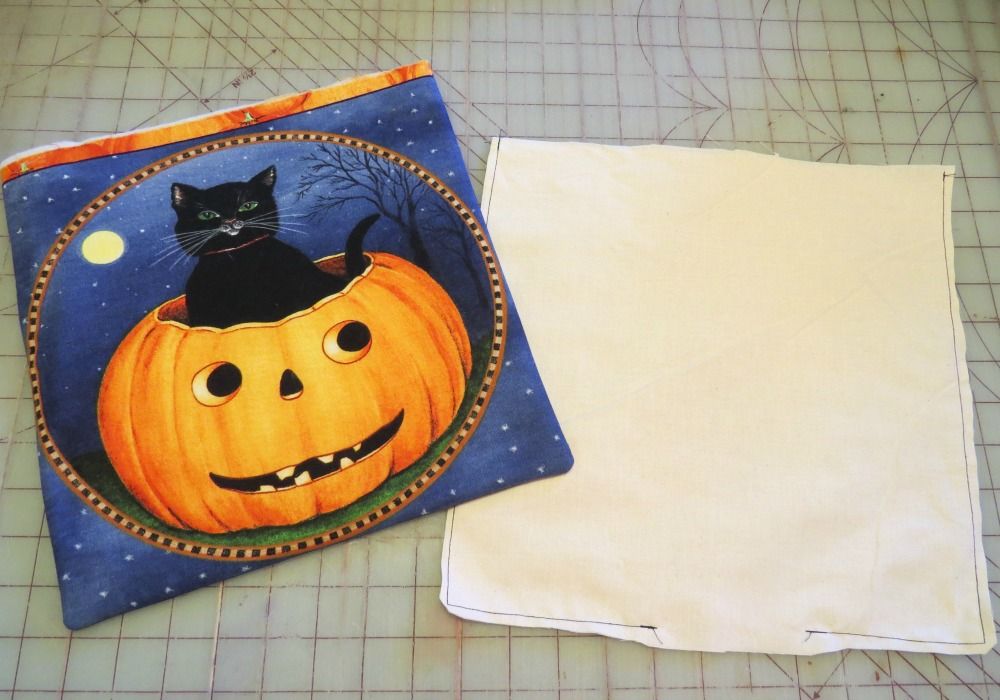 Sew your main pieces together on 3 sides, leaving the top open.
Sew the lining pieces together the same way, but leaving an opening on the bottom for turning later.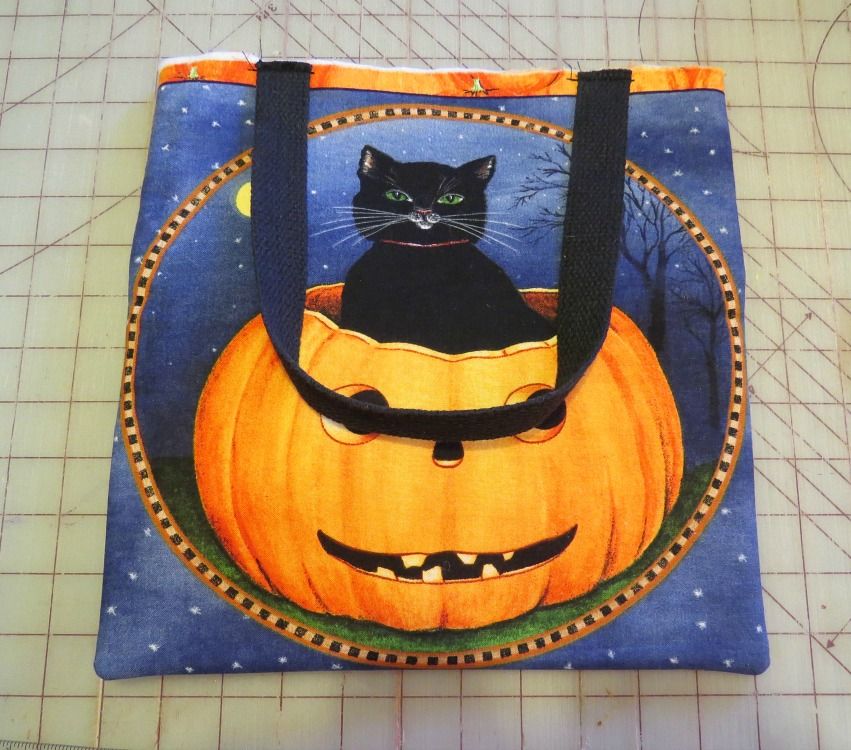 Before we put the main bag and lining together, sew your handles to both sides on, close to the edge at the top.
Because the bag could get heavy as it fills up, I sewed back and forth on the handle 3 or 4 times.
With the main bag turned right side out, insert it down into the lining.
Make sure your handles are down and out of the way.
Sew both pieces together at the top.
Turn the bag right side out through the opening in the bottom of the lining.
Press and sew the opening shut.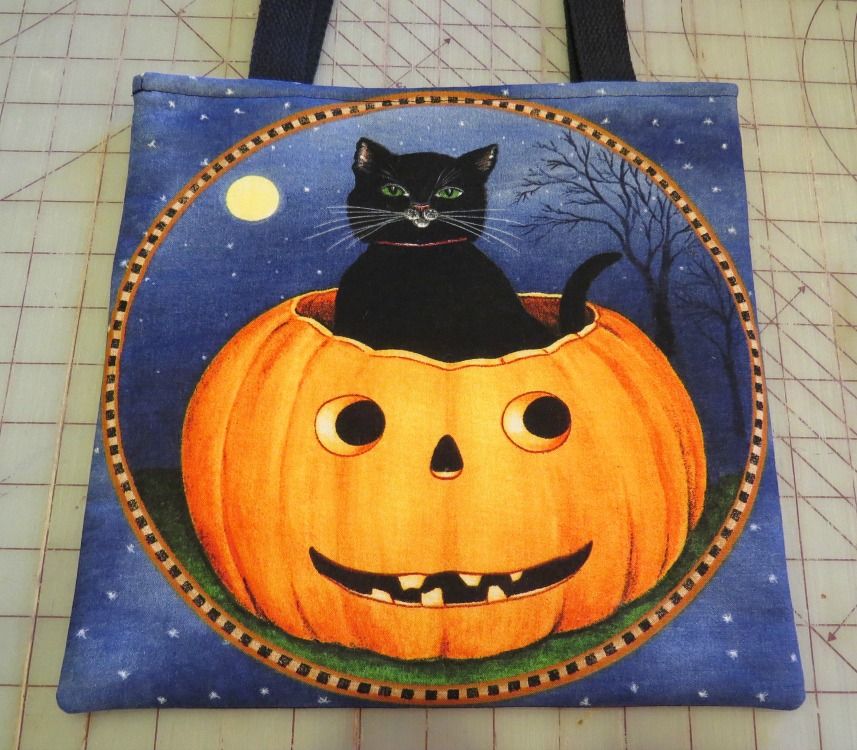 Push the lining down in the bag and topstitch around the top edge.
And it's all ready to fill up for that infamous sugar high on Halloween night!
The best part?
It's just as cute on the back as it is on the front!