After I did the
post
Monday about turkeys that I had made in the past, I decided I really needed a turkey for this year.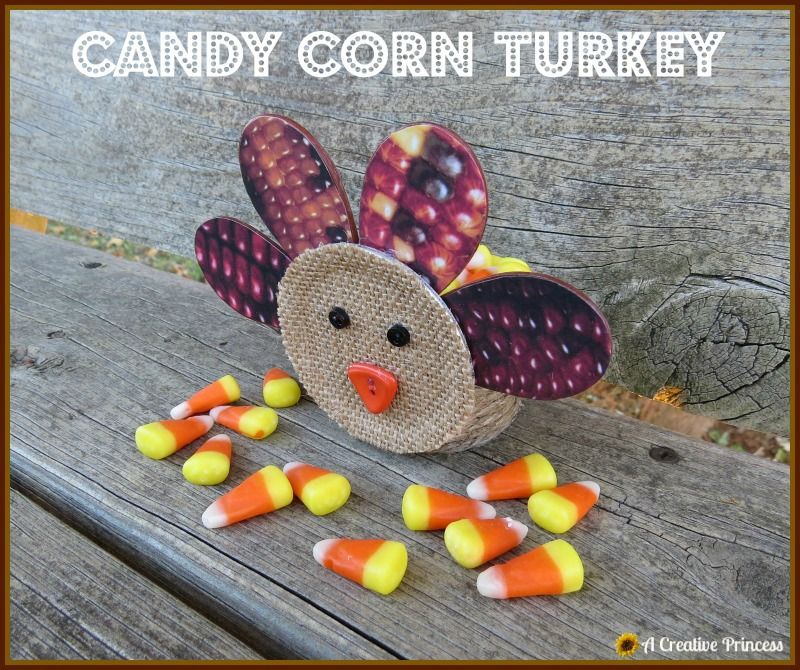 And I needed a reason to eat candy corn again!
For his head, I used a canning jar lid and glued burlap to it. I used spray adhesive and laid the burlap over the lid and after it dried, trimmed it.

I used wood tear drops and mod podged the paper to each one.
Don't you love that corn paper?!
(I painted the wood pieces to match the paper before I put it on.)
Then glued the feathers to the back of the lid and added buttons for the face.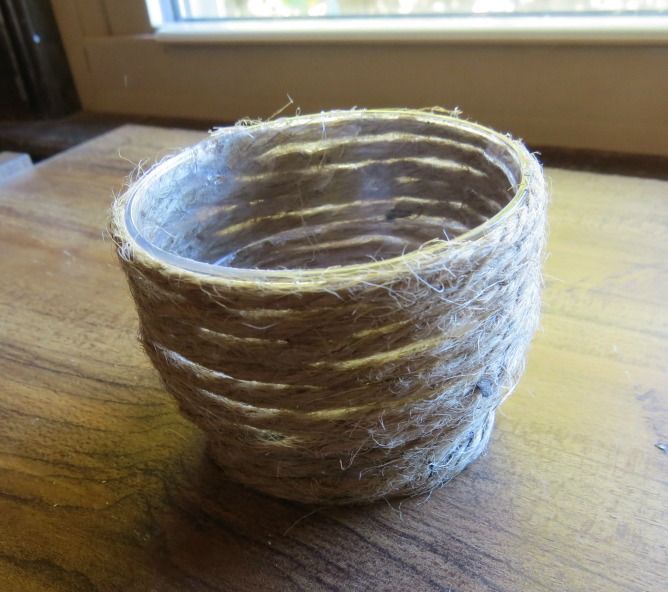 His body is a little plastic container with jute glued around it.
I don't remember what came in that plastic thing but that is reason number 3,996 of why you never throw anything away!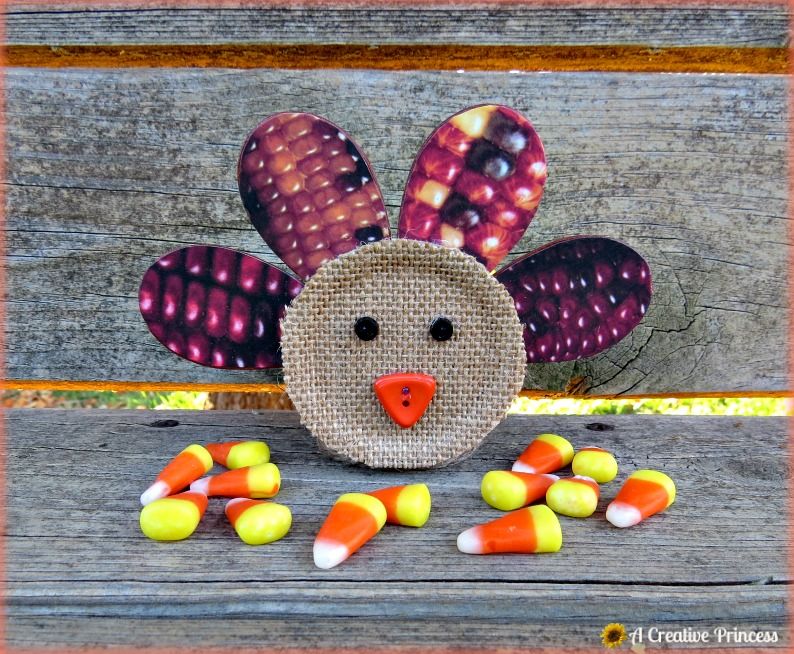 Glue his head to his body and fill it up with yummy candy corn and you're one happy girl!
I think he would have looked even better with the fall colored candy corn, but I can't find those in the stores anymore.
Have a great Friday!