Today is my birthday (and no, we won't say how many candles are on the cake), and this year, even though I'm busy making Christmas projects and gifts, I decided to make something for myself.
(That, my friends, just might be the longest sentence ever!)
I've wanted a sign like this for such a long time and thought it would be simple to do, but it almost ended up in the trash.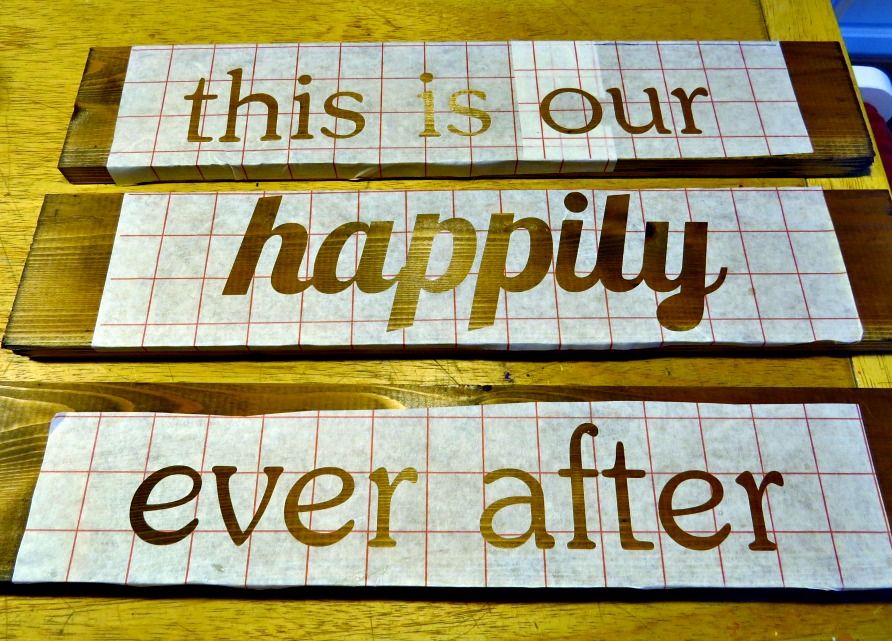 I had 3 boards and stained them and cut my stencil out of contact paper.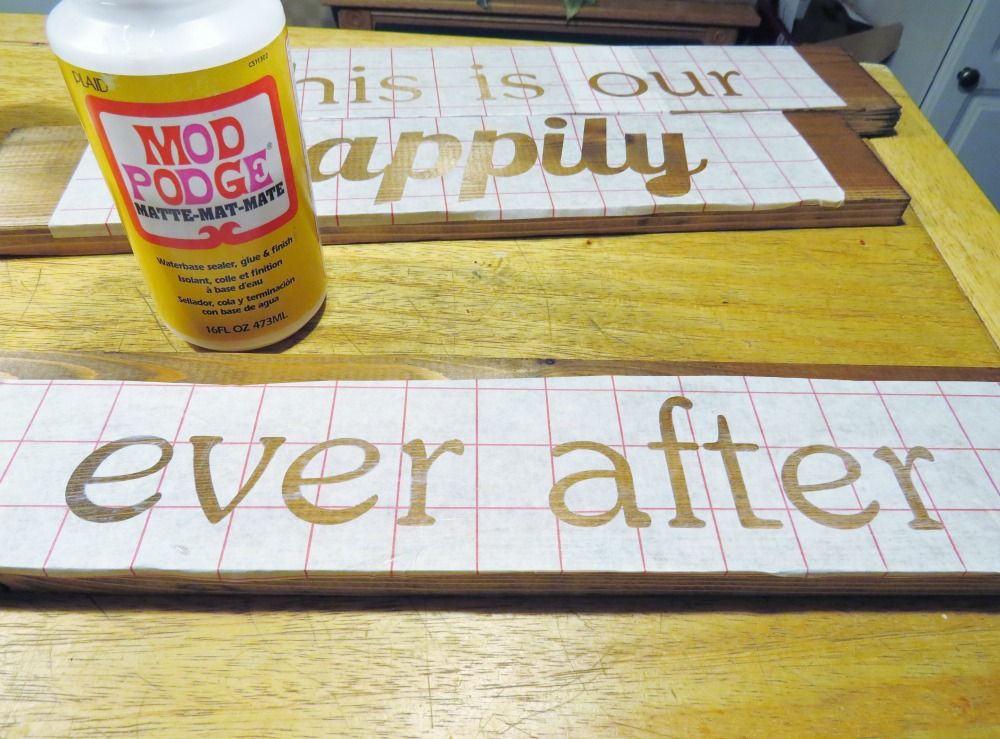 I've always had a problem with my paint bleeding and not having crisp lines when I stencil, so I searched Pinterest and found out the other crafters would put a coat of Mod Podge on first and then paint.
Okay, sounds good. Let's try it.
After the Mod Podge dried, I dabbed on the paint.
Here's where everything went south.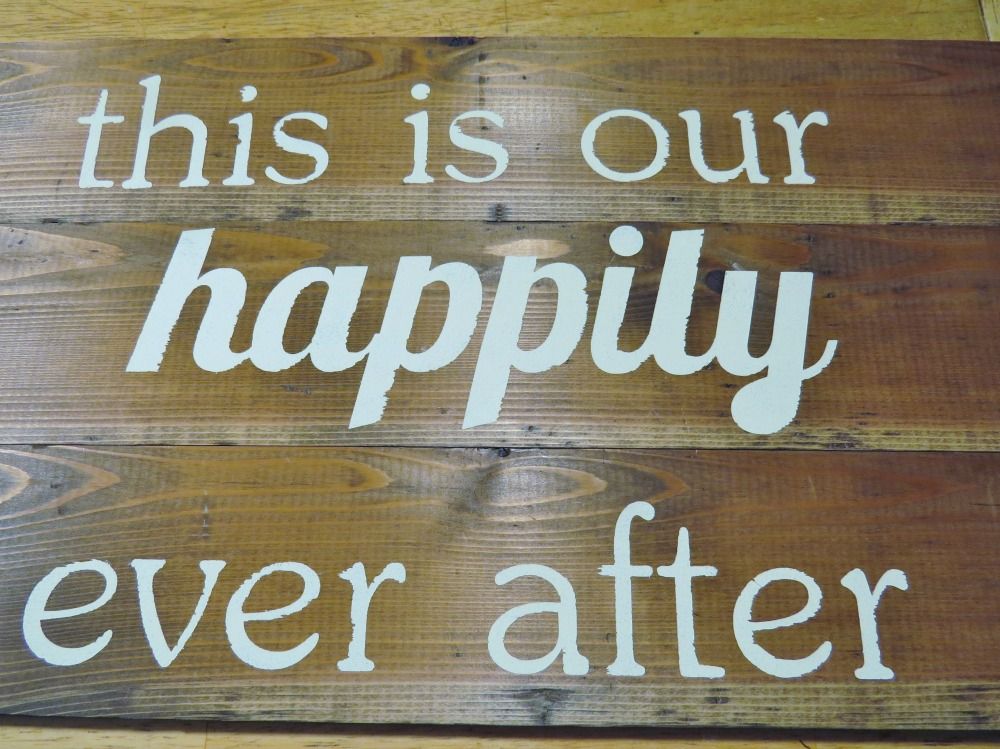 I did something horribly wrong and didn't have crisp lines by any means!
Did I apply the Mod Podge too thick? Not enough paint?
At this point, I didn't care what I did wrong, just gave up.
And the boards sat on the table sadly ever after.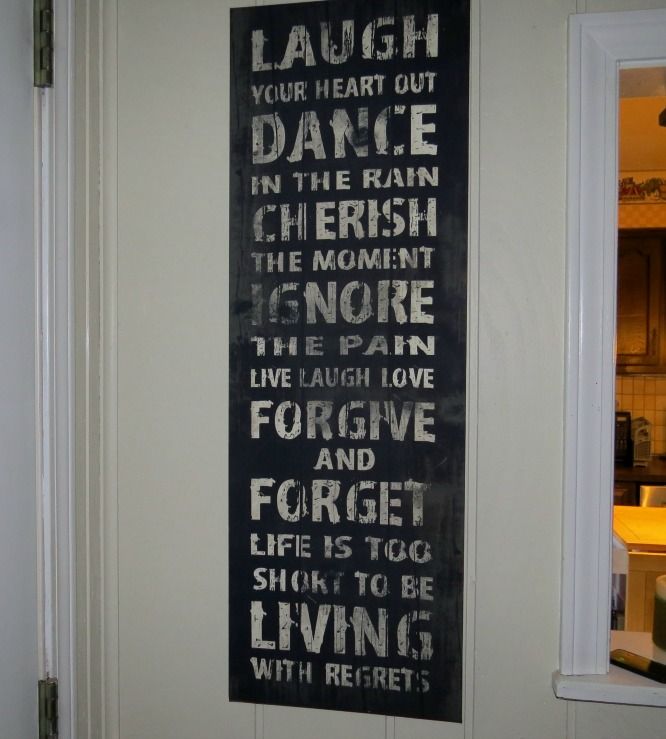 Then one day I noticed this sign that I bought and was hanging in our family room and suddenly had an aha moment.
I didn't want it quite as distressed as the other sign, but I sanded over the letters to make them look rough and then applied more stain over them.
Since I was happy now with it, I (actually Greg) screwed in two other boards to hold the three together and added jute to hang it.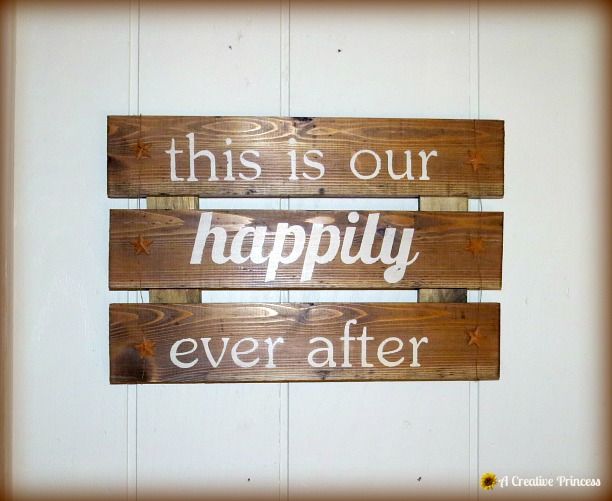 Okay, little guy, now I'm loving you!
The rustic star garland that I wrapped around the sides is from Hobby Lobby. You can only find it at Christmas time so I always pick some up every year when they're 50% off. It's perfect for all kinds of different projects during the year.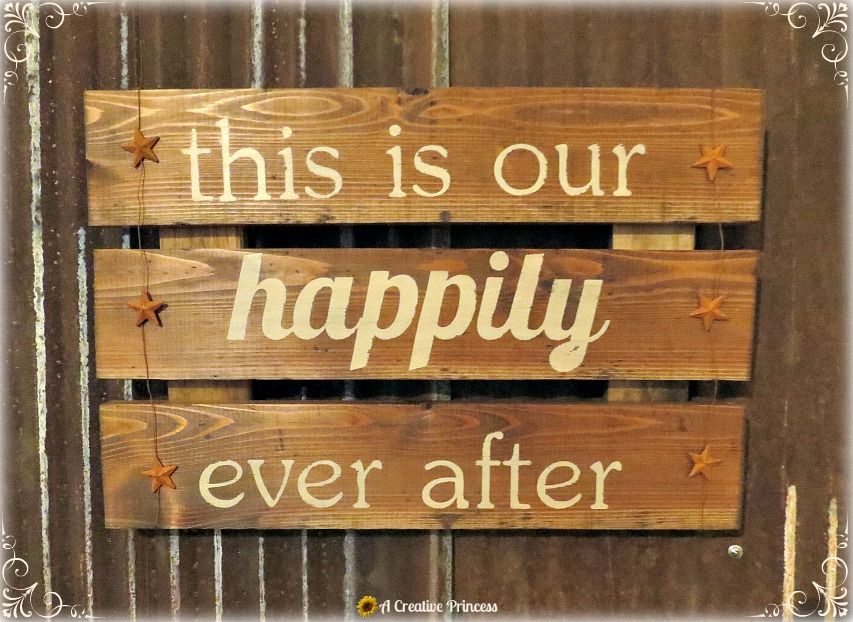 It originally was going to hang on the white wall in the family room, but I like it so much more on the rustic barn tin walls in the living room that I think I might keep it there.
Oh, and I'm marking it off of my craft fail list.
It's going to be happily ever after hanging there.
Happy Friday!