I hate the mini-blinds in our bedroom, but because there is a deck across the back of our house and behind those windows, I have to have them. I can't risk having people over the day I don't make my bed and seeing right into the room and mess!
I had an idea the other day to give them a little face lift and not look quite so bad.
That is the shower curtain in our bathroom off the bedroom and believe it or not, I had another one just like it still in the package. (Don't ask me why. They must have been on sale.)
I took the curtain, cut it in half to make 2 and hemmed them. I did them like I did
This
one, but only used one tension rod in the middle to pull the shade up halfway.
The curtain came with the shower hooks so I hung them from a rod that I had covered in burlap.
I had enough fabric left from cutting the length off to make a chair cushion to match.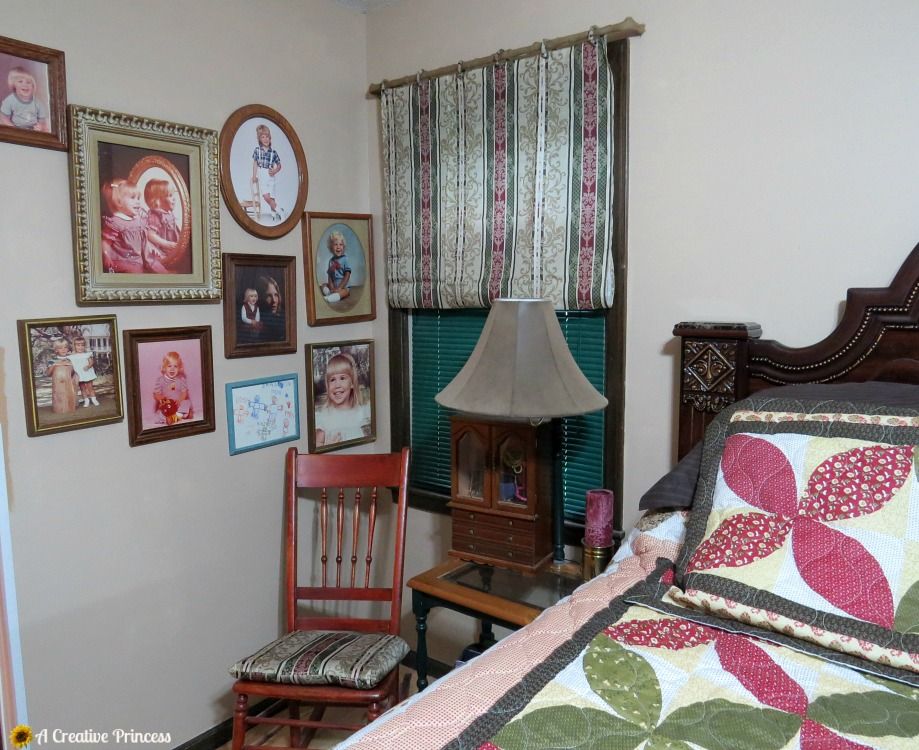 With my new shades, the mini blinds are a little more tolerable.