I love cuff bracelets and I love zippers.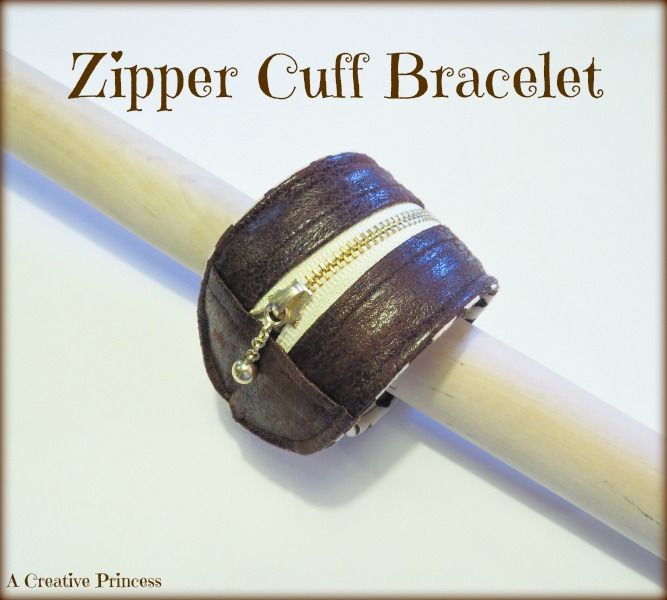 So it only made sense that I should combine the two!
The best of both worlds.
You will never guess what I used to make this.
Go ahead, guess.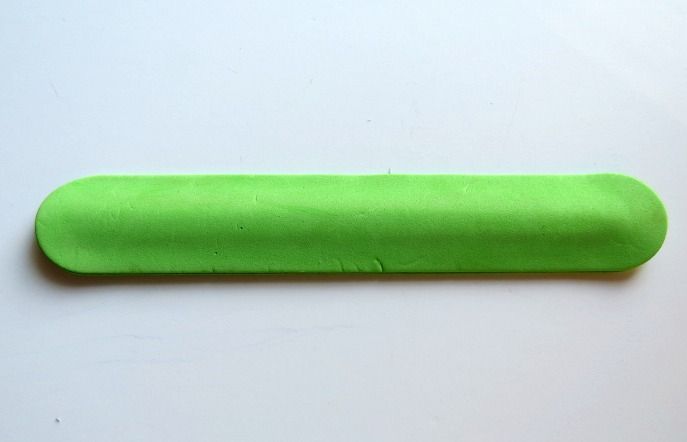 A cheapo slap bracelet!
Here's what I did, but I'm sorry I don't have any real dimensions. I cut everything out around the slap bracelet, so it would depend on each one how big you should make everything.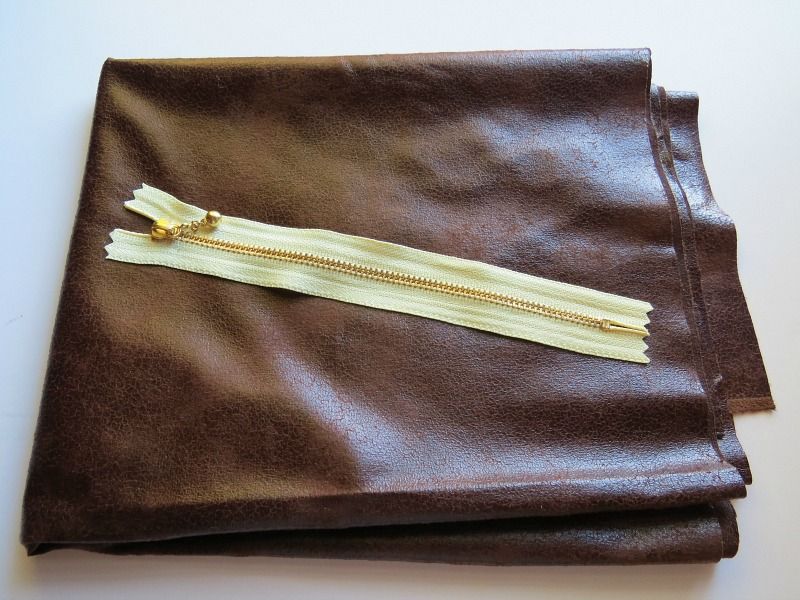 I had brown pleather and the beige and gold zipper is from
Wholeport
.
You can find it and other colors,
Here
.
I started by putting the zipper between 2 pieces of pleather.
(You can see how I put zippers in
Here
.)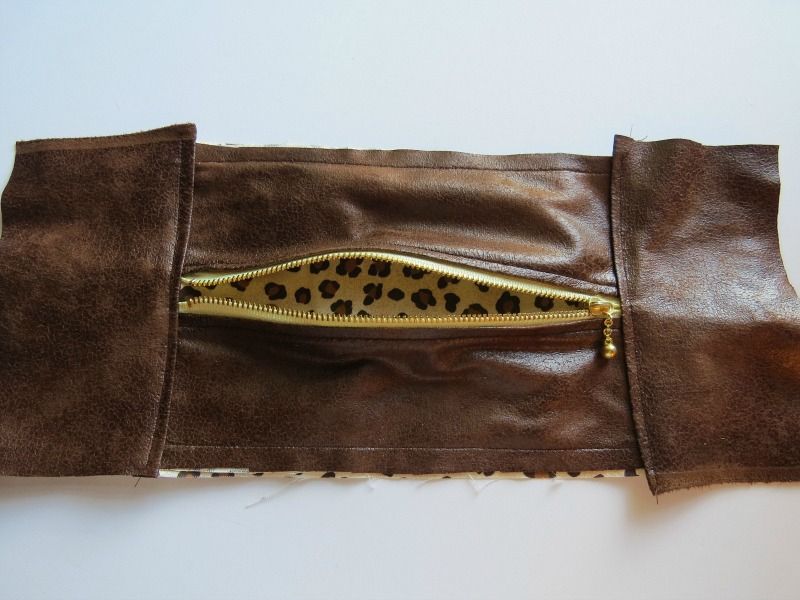 Then add 2 more pieces of pleather on the ends to box the zipper in.
Use contrasting fabric and lay your top piece on top of it and sew along long sides.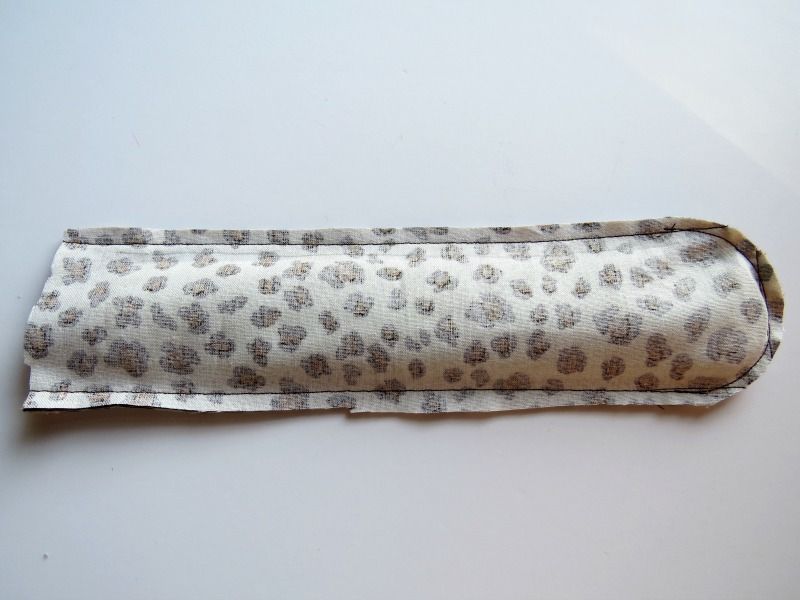 I took another piece of contrasting fabric (this will be the inside of the bracelet) and sandwiched the slap bracelet between the two pieces with right sides together.
Sew around the bracelet, leaving one short side open for turning.
I used a zipper foot to sew around.
Slide the slap bracelet out through the opening and then turn.
After it's turned, slip the slap bracelet back in and fold the open edge in and sew shut.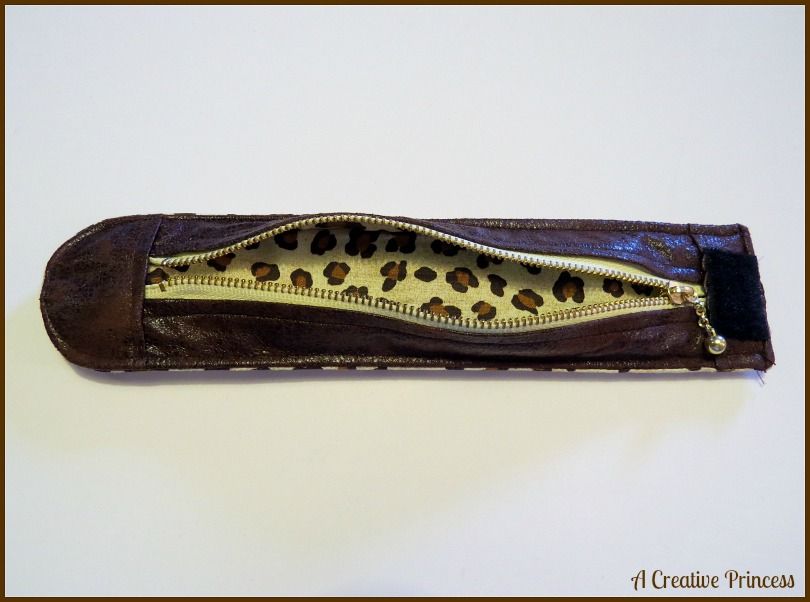 You really wouldn't need to, but I added a couple small pieces of velcro on the ends.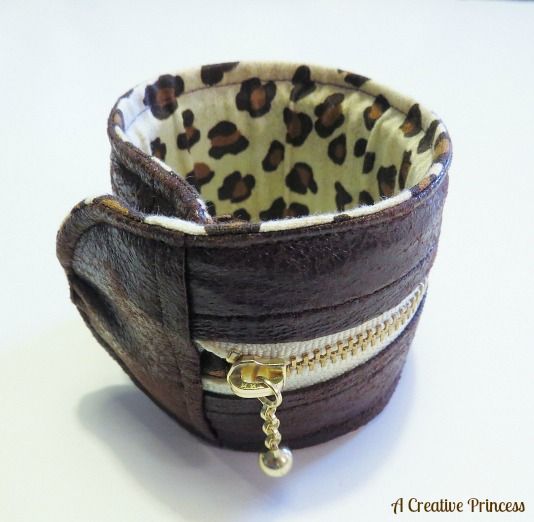 The velcro seems to keep the overlapping edge laying a little flatter.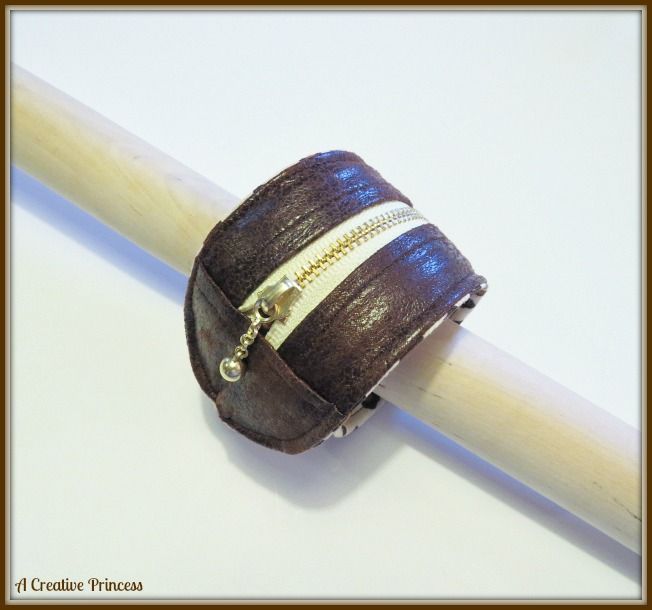 I'm really loving the gold on the zipper up next to the brown.
And I'm pretty sure nobody would ever guess that there is an ugly old slap bracelet in there!
Happy Friday!