Those of you that have been here for awhile know that it wouldn't be a holiday around here without me dragging out the washers.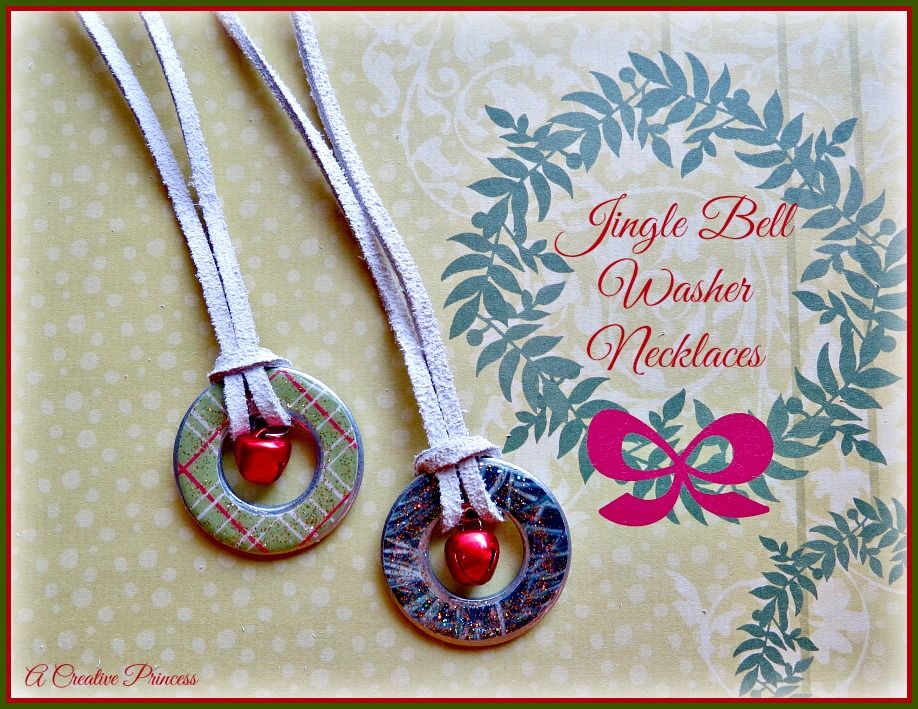 Jingle Bells!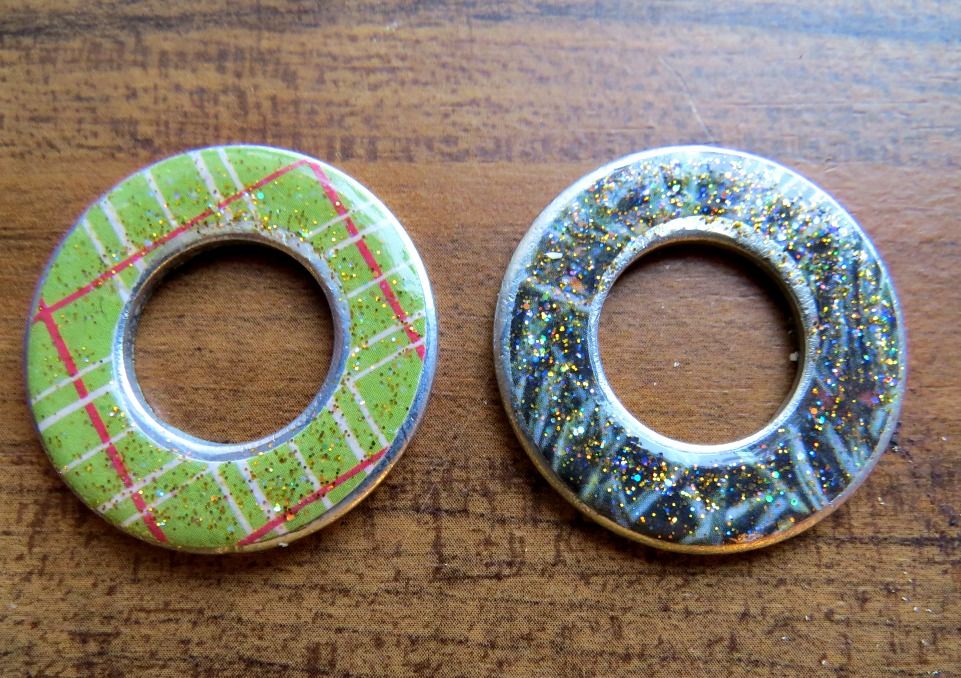 As always, I mod podged the paper to the washer, but this time I found something new to add. Glitter Dimensional Magic! See the gold glitter? I love it!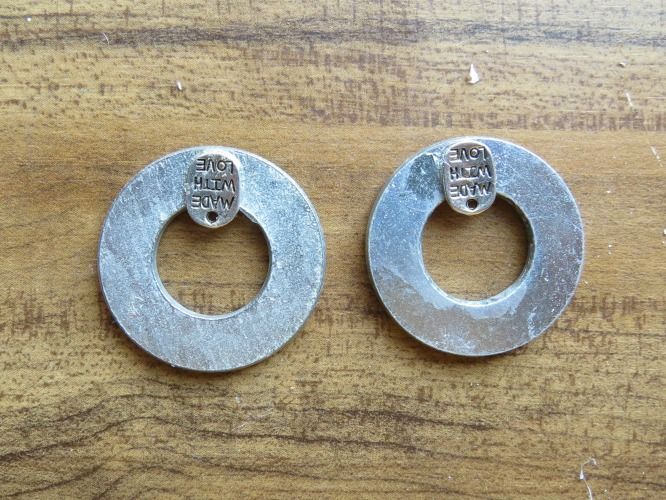 Then added the bails to the back with E-6000 glue. Those little "made with love" bails are the only ones that I have found that work for the washers.
Add your bells with a jump ring and I used suede cord for the necklace.
Jingle all the way!
Happy Friday and if you're going to be doing what I'll be doing this weekend, Happy Shopping!