It's been awhile, but I first saw this idea of CD Clocks on Group Deals that they were selling. I thought it was so cute that I decided I could make them myself for so much cheaper.
I don't remember what design it was that they used, but I knew I had to go with sports for Jalynn, Jordyn, and Jace.
If you're like me, you probably have a ton of old CD's laying around.
All you have to do is mod podge the paper of your choice to one side of the CD. I applied the paper to the whole disc and before it dried, cut a slit for the hole and folded it through to the back. Remember that after it dries to seal it with the mod podge and don't forget the folded over little parts on the back.
The only expense you have is the clock works. I found mine at Hobby Lobby and it came in a package of 4. I used my 40% off coupon, so it wasn't expensive at all.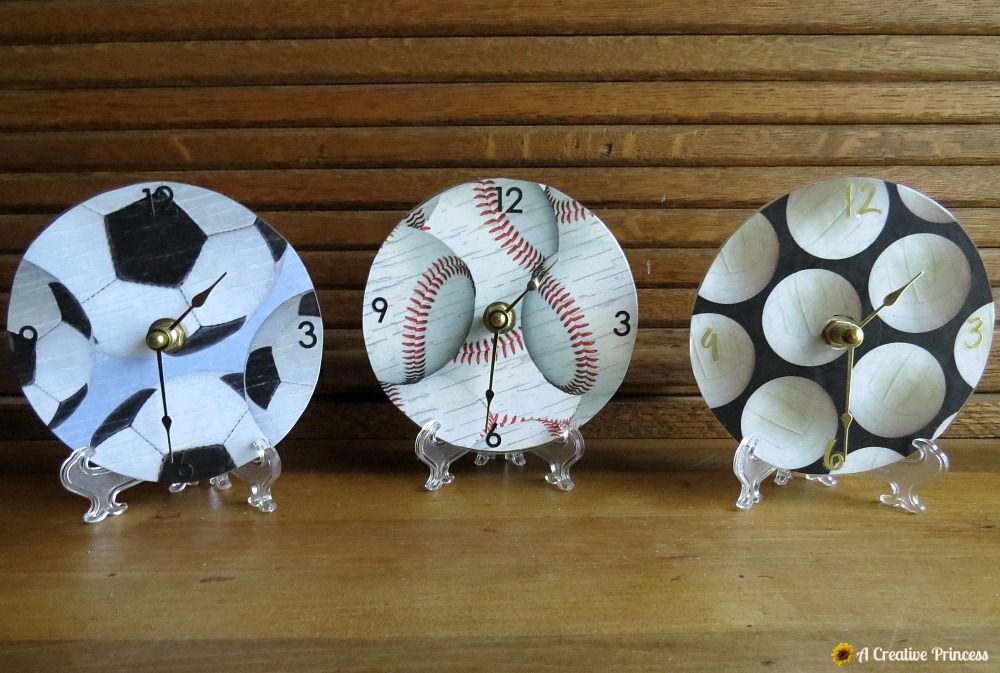 It's easy to install, just a matter of screwing everything on in the order it shows on the package.
You could totally leave the numbers off if you wanted to, but I used stickers that I had.
Less than half the cost of purchasing the clock from somewhere and you can personalize it any way you want. You could even do a photo if you wanted to.
Happy Friday!