(Go ahead, try and say that post title three times fast!)
Felt Play Mats seem to be all the rage on Pinterest and in blogland these days.
I finally jumped on the bandwagon, but added a little twist to it.
A smaller version that you can fold up and take with you.
(This was actually a stocking stuffer for Tierni. She loves little things.)
I was walking around Hobby Lobby one day and found those cute penguin brads and bottle caps. The box is actually a
Wooden Soap Container
from
WholePort
.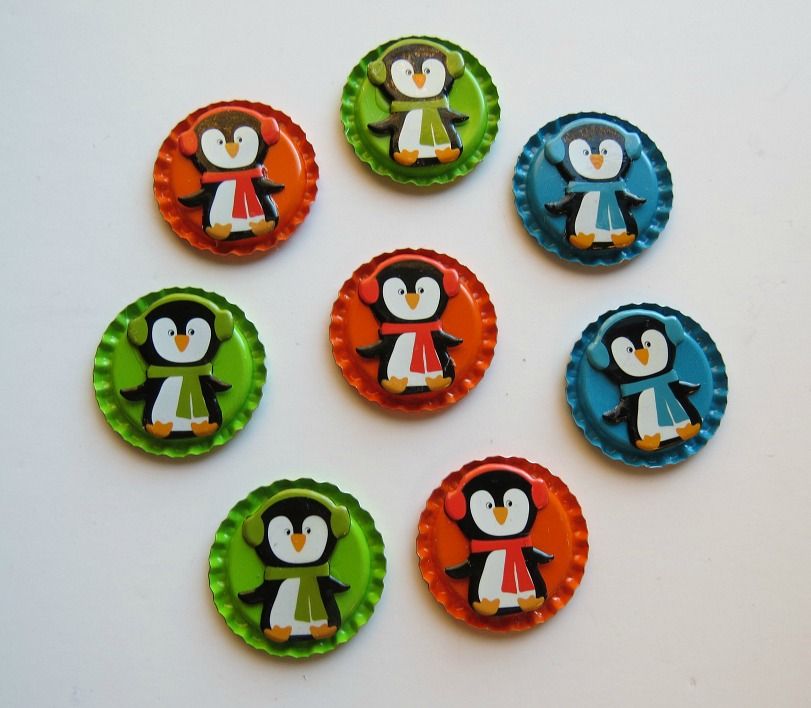 When I bought the brads and bottle caps, I thought I could put the penguins in the caps and add Dimensional Magic. They were a little too big, so I went with Plan B and glued them to the other side with E-6000.
(Obviously, one of the blue guys waddled off when I was taking the picture.)
I painted the box and mod-podged paper for the trim on the sides.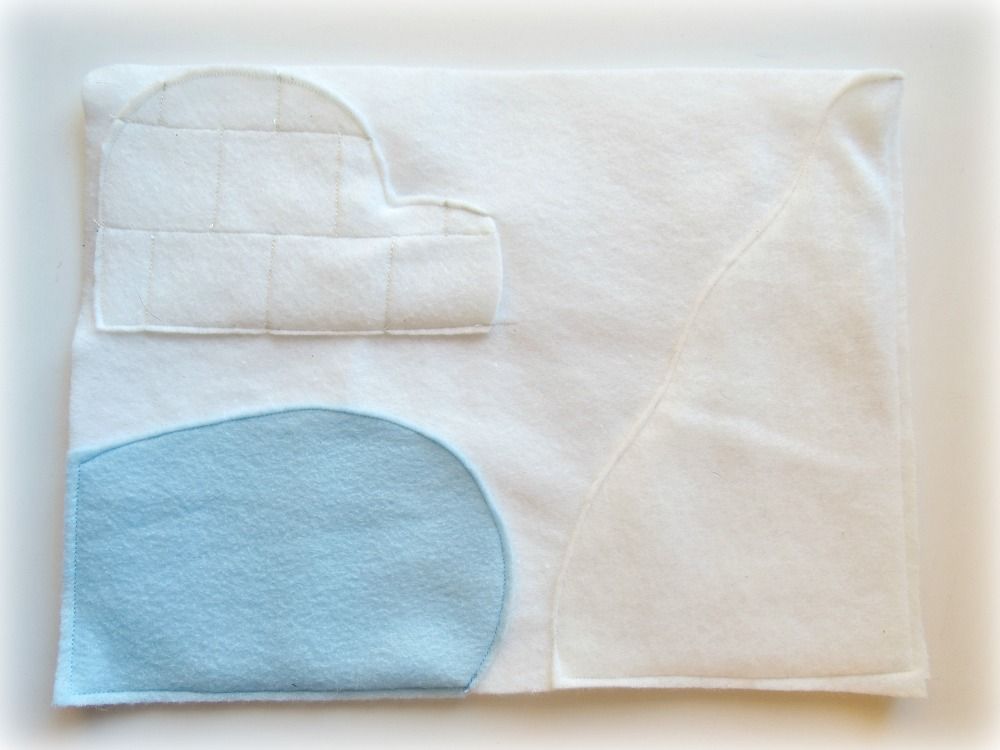 Now it was time for a place for them to play. You could get as detailed as you want here, but I just went with a mountain, water, and igloo.
I cut out the igloo and sewed the squares for the ice before I sewed it to the mat. I wanted a place for the penguins to slip in and get warm.
Time to play!
And when you're finished playing...
Everything fits in your travel box and ready to go.
Hey, look who decided to show back up. The MIA blue guy!
Happy Friday!