My fabric closet is overflowing. One of my goals this year is to try and use up a lot of the perfectly good fabric that I save and stuff in the closet. Some of it is brand new and hasn't even been used and some of it is scraps from other sewing projects.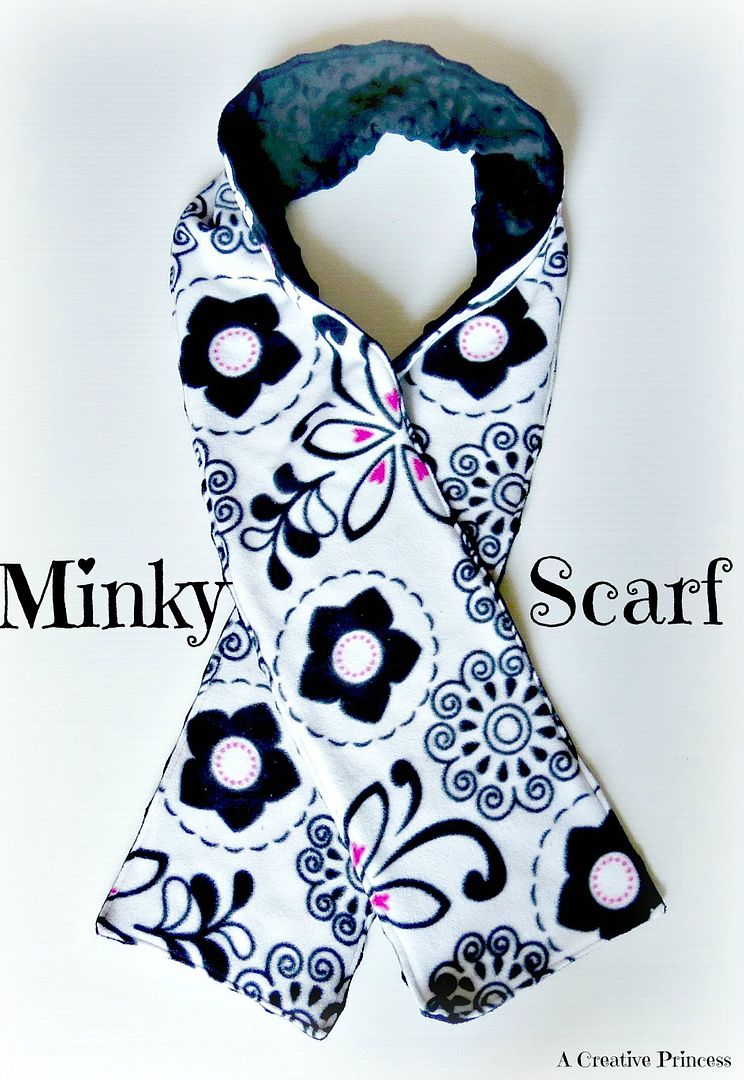 When I finished
Christina's quilt
, I had a long remnant of the black minky left and it went in the closet. For about 5 minutes.
I turned back around, grabbed it out of the "dark hole", and made a scarf.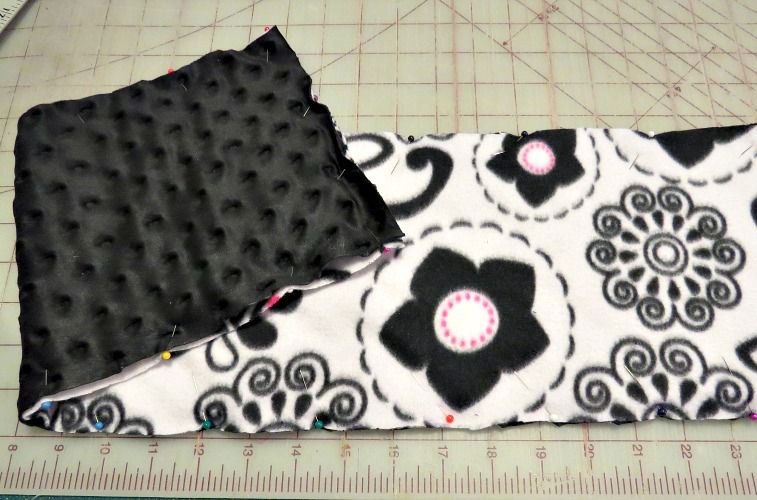 I didn't measure it, but it was 7" wide and one long piece. I put it on top of fleece that I had (from the closet) and cut the fleece the same size as the minky.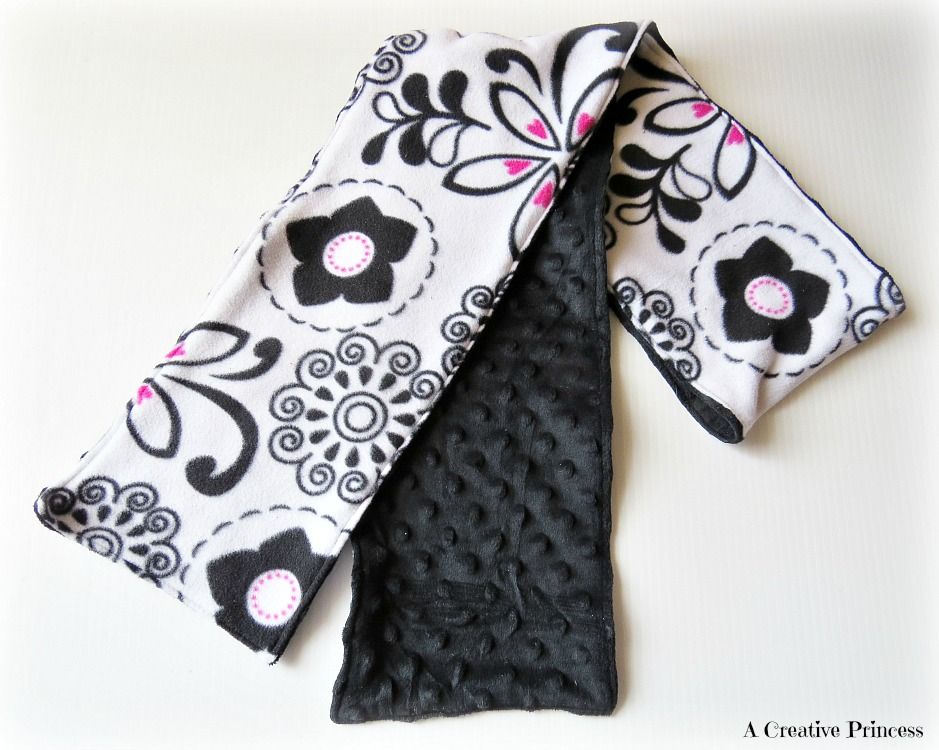 I sewed it right sides together with an opening for turning.
Turned it and top stitched around the whole scarf, making sure to catch the opening and sewing it shut as I went.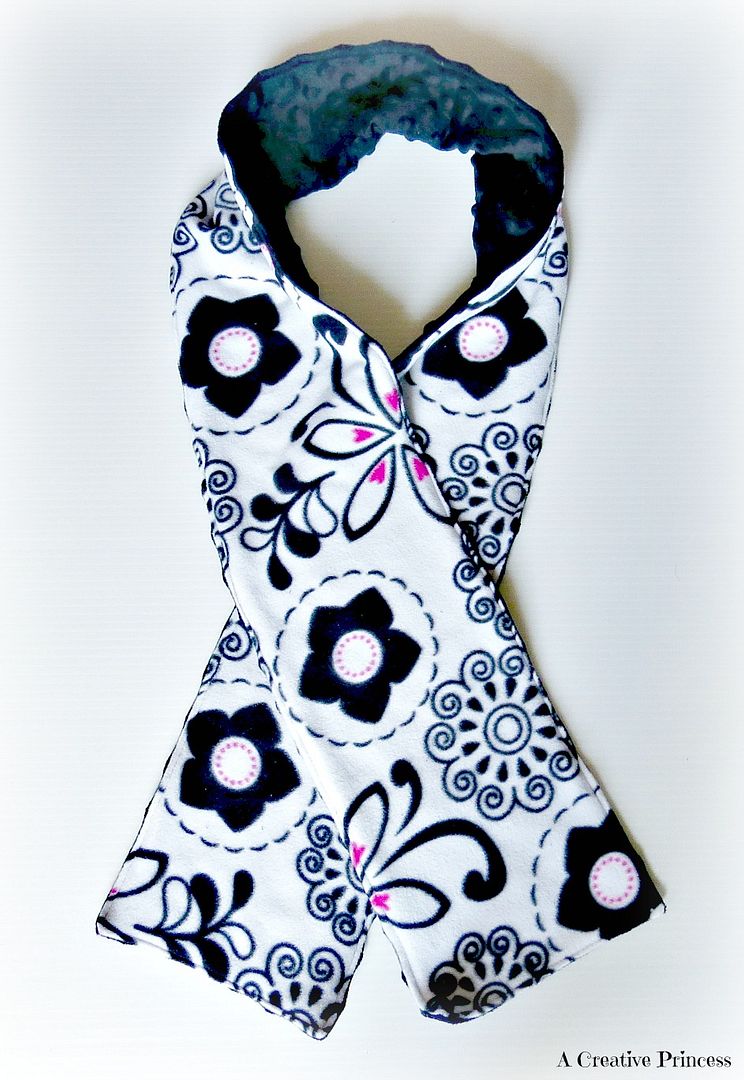 This took maybe 30 minutes to do and the good thing is that there are 2 less pieces of fabric in the closet!