This post is bittersweet and I debated on whether to even share it.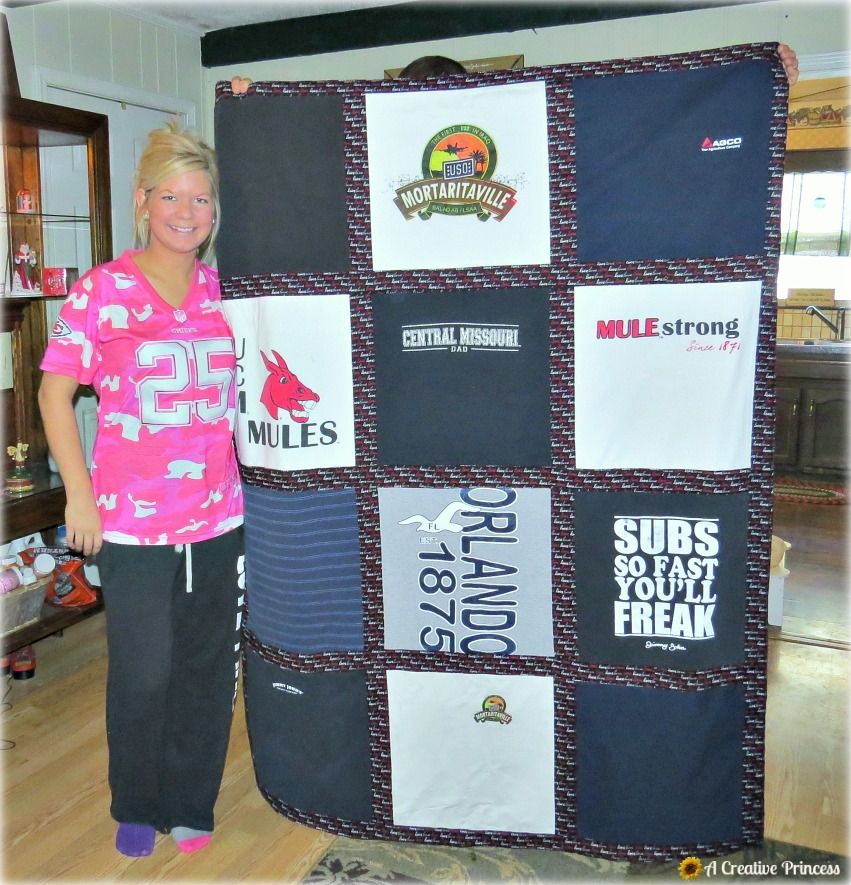 It's bittersweet because of the great loss and pain that Christina deals with because of the loss of her dad last June. It was sudden, unexpected, and happened way too soon.
I wanted to make her something special to have with a few of the shirts that she saved of his. Even though I've had intentions for years to make the boys a t-shirt quilt using their baseball and football uniforms and t-shirts for years, I had never gotten around to it.
This was my first attempt and it went really well and went together fast.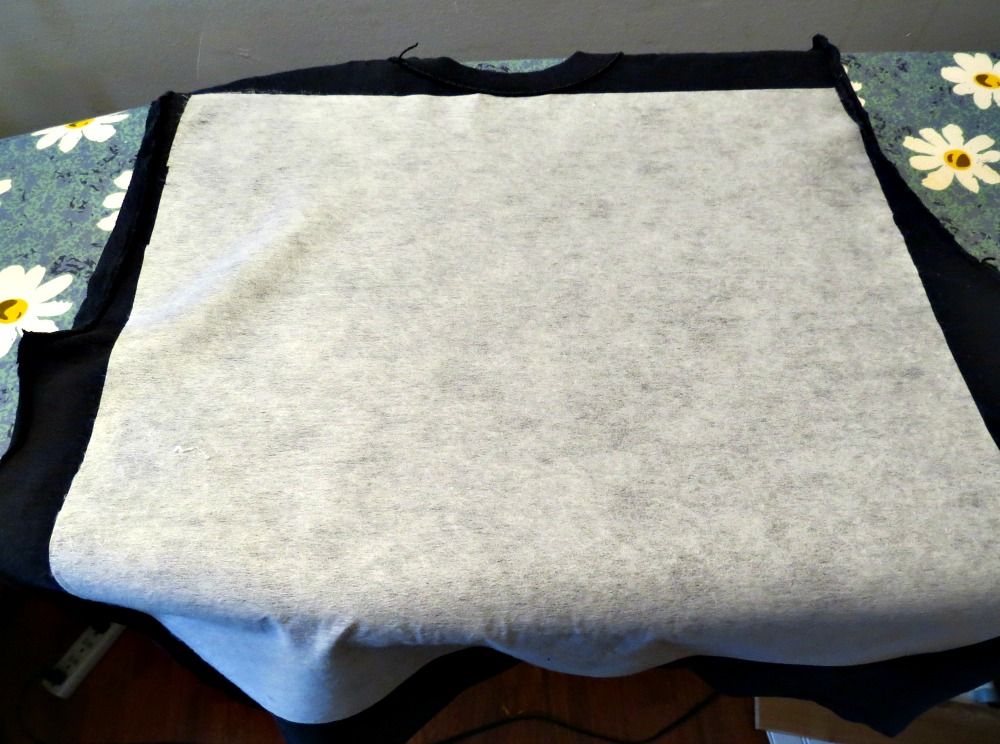 The hardest part was figuring out how to make the shirts stable enough to sew together and how to get it square if there was a design.
I started by cutting all the shirts up the side seams so that I had two separate pieces with the front and back. To stabilize it, I ironed a big piece of apparel interfacing to the back.
My squares were going to be 16" finished which meant I needed to cut the square 17".
I cut the interfacing roughly 18".
That photo is deceiving. That is a 17" square of shrinky dink that I taped together to get my 17" The shrinky dink worked perfect because it was thick and I could see through it to the design.
I marked around the template and cut out the square.
I used 12 squares of t-shirts that finished were 16" The border was cut 3" and finished is 2".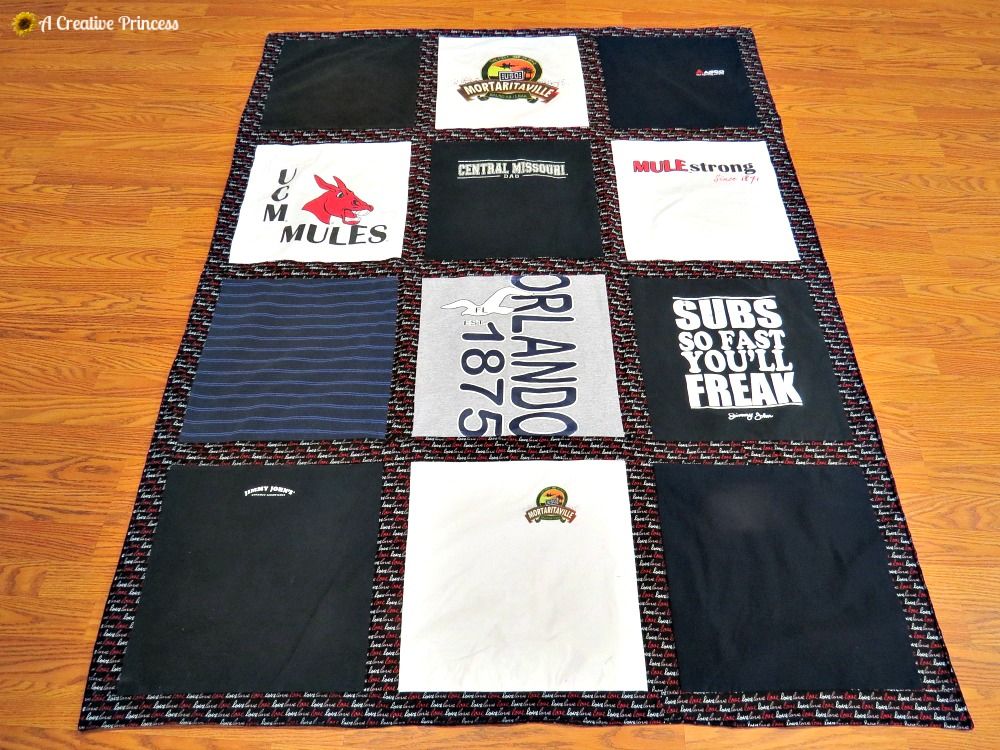 I sewed the 4 rows across together first, ironed on medium fleece and sewed around the inside of the shirt squares. Then put the rows together. I added the border around the whole quilt and top stitched close to the outside edge.
I used Minky to back it with for extra softness.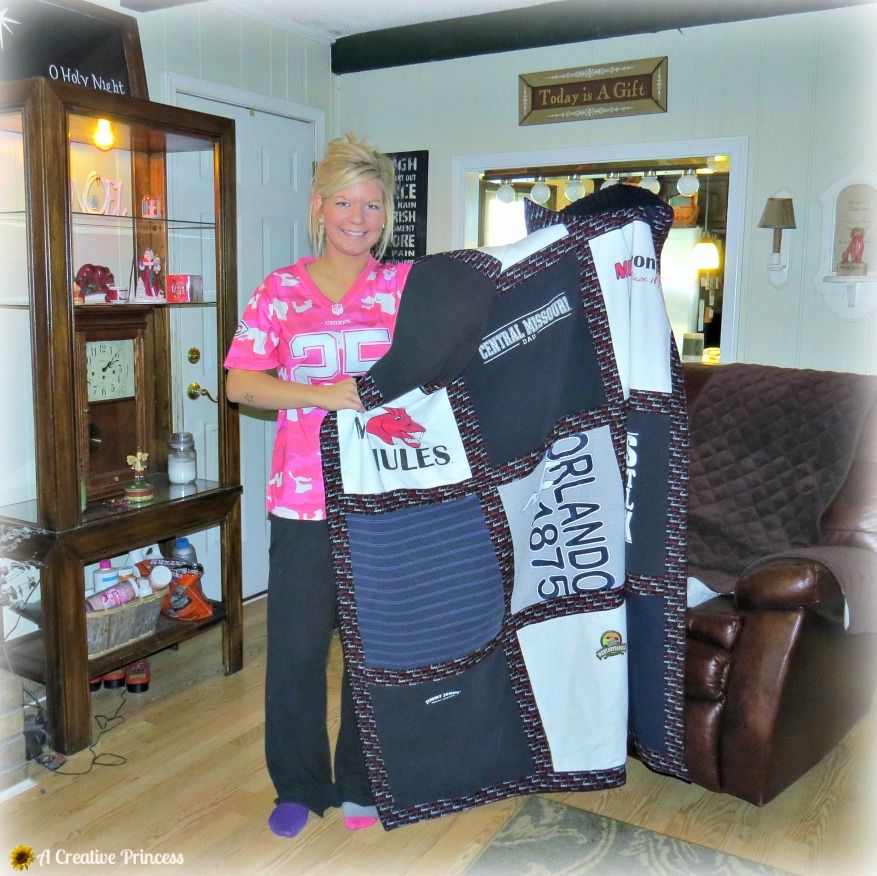 I love you, Christina.