When I made the
Mini Candy Box
, I had the negative spaces from the word LOVE and because I
hoard
save everything...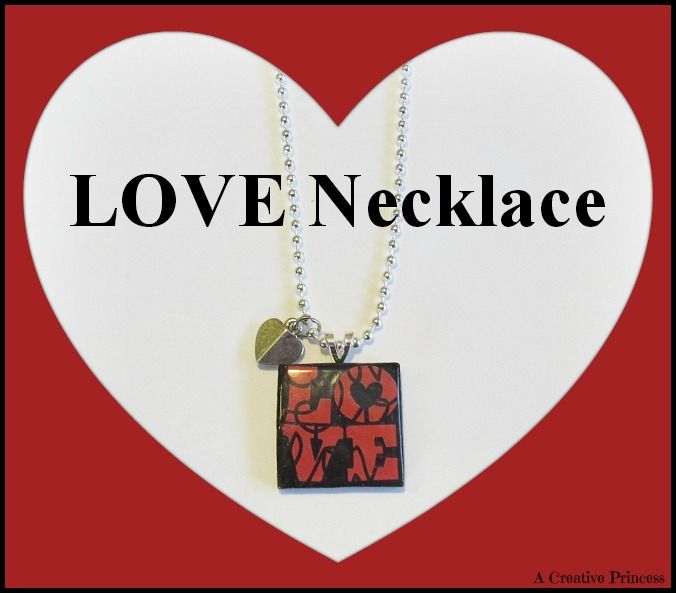 I made a necklace out of the letters.
I didn't take any photo's while I was making it, but you know the drill.
Mod Podge the letters on and seal it with Dimensional Magic.
I used an unfinished wood tile that I had and painted it black.
I like the crooked "L". It gives it character.
(That's my story and I'm sticking to it!)