I don't know why, but all of a sudden, I'm on a tote bag kick.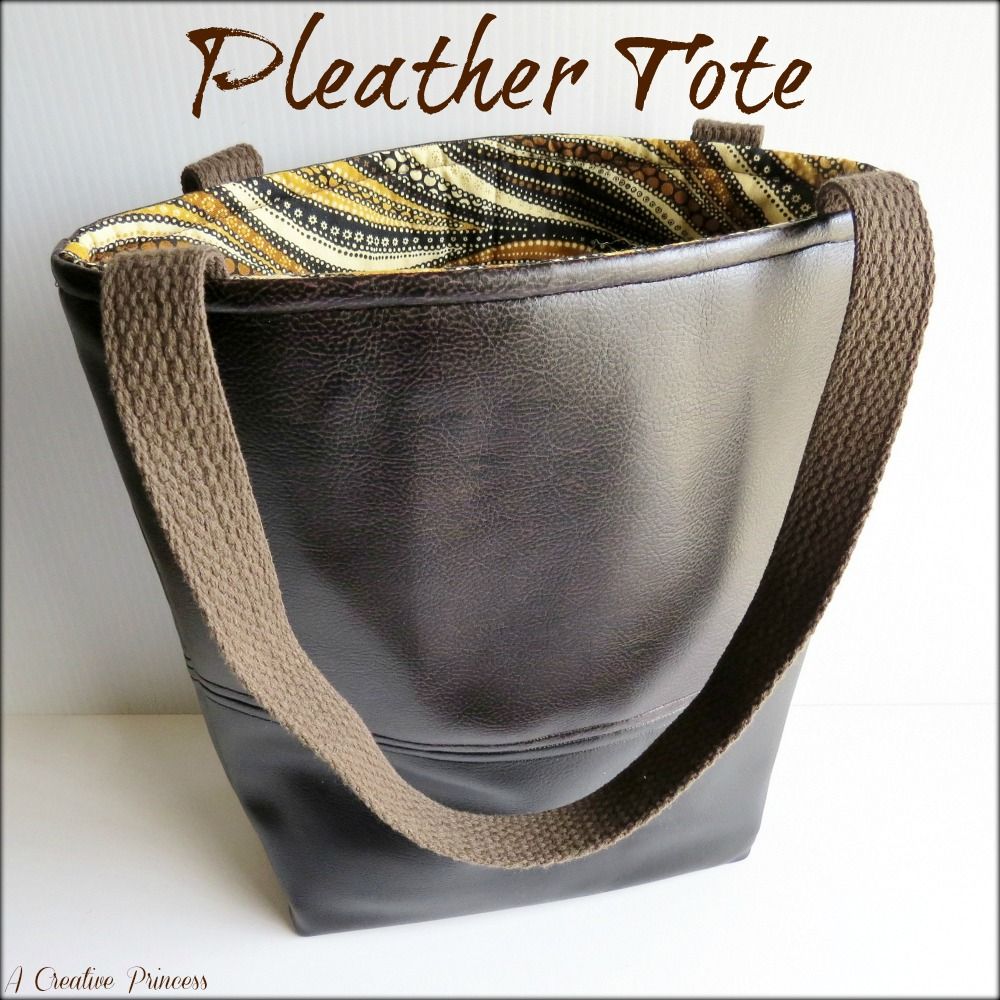 Last week as I was looking at pleather that I had left over and wondering what to do with it, it hit me, a tote bag. I had a little of brown and a little of black, so I combined the two.
I cut both pleather pieces 14" wide and 8 1/2" tall (twice).
The (2) lining (fused with interfacing) was 14" wide and 16" tall.
Cut a 2" square out of the bottom pleather pieces and the linings in the bottom corners.
After I sewed the 2 pleather pieces together, I stitched down both sides of the seam (it helps hold it down). The picture on the left shows this. It's the back, it was easier to see there.
Sew the front pleather to the back pleather down the side and bottom.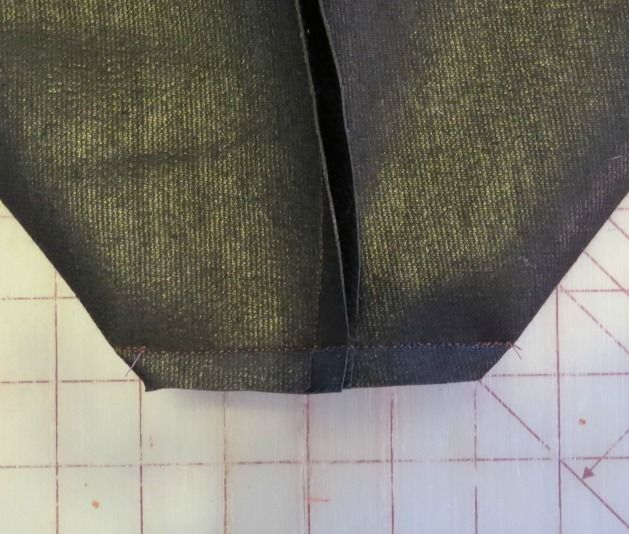 Match your seams in the corners and stitch across.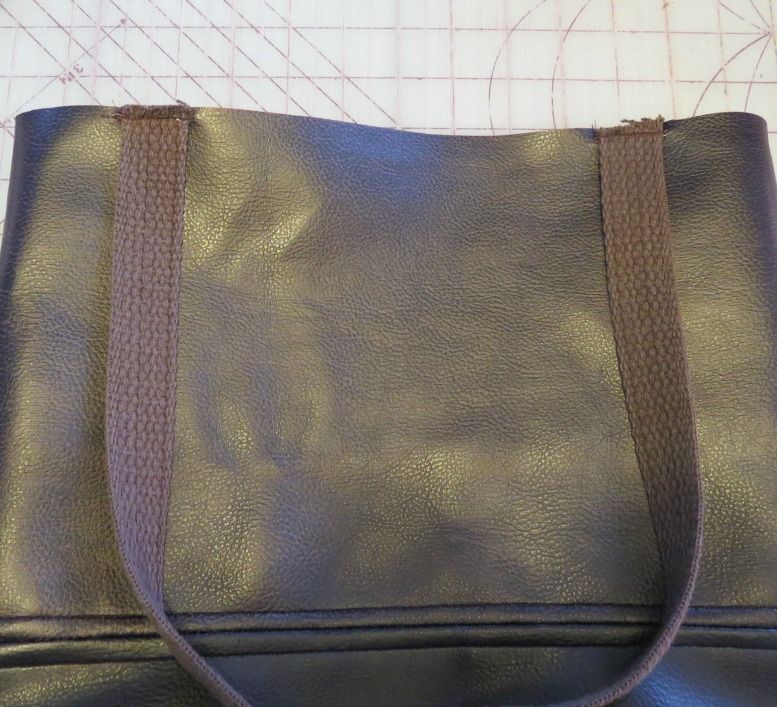 I used cotton webbing for the handles (24").
Position them where you want them on the front and back of the pleather and stitch inside the seam line.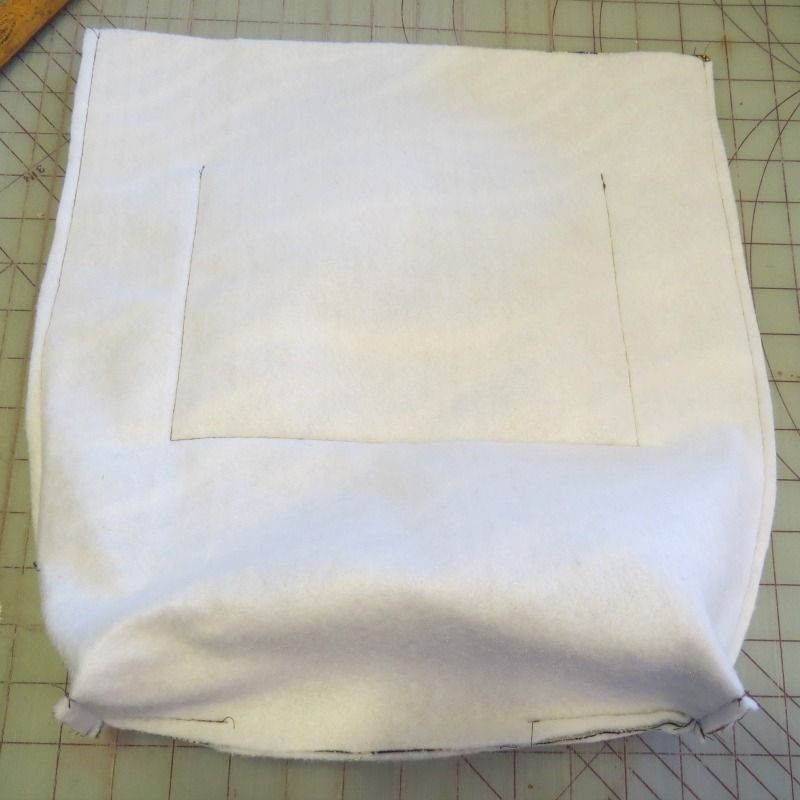 If you want a pocket, sew it to your lining piece and then sew your lining together the same as you did the outer pleather, but leave a opening on the bottom for turning.
Insert your outer piece (right side out) down in the lining and sew across the top.
Turn everything through the opening you left.
Stitch the opening closed after turning.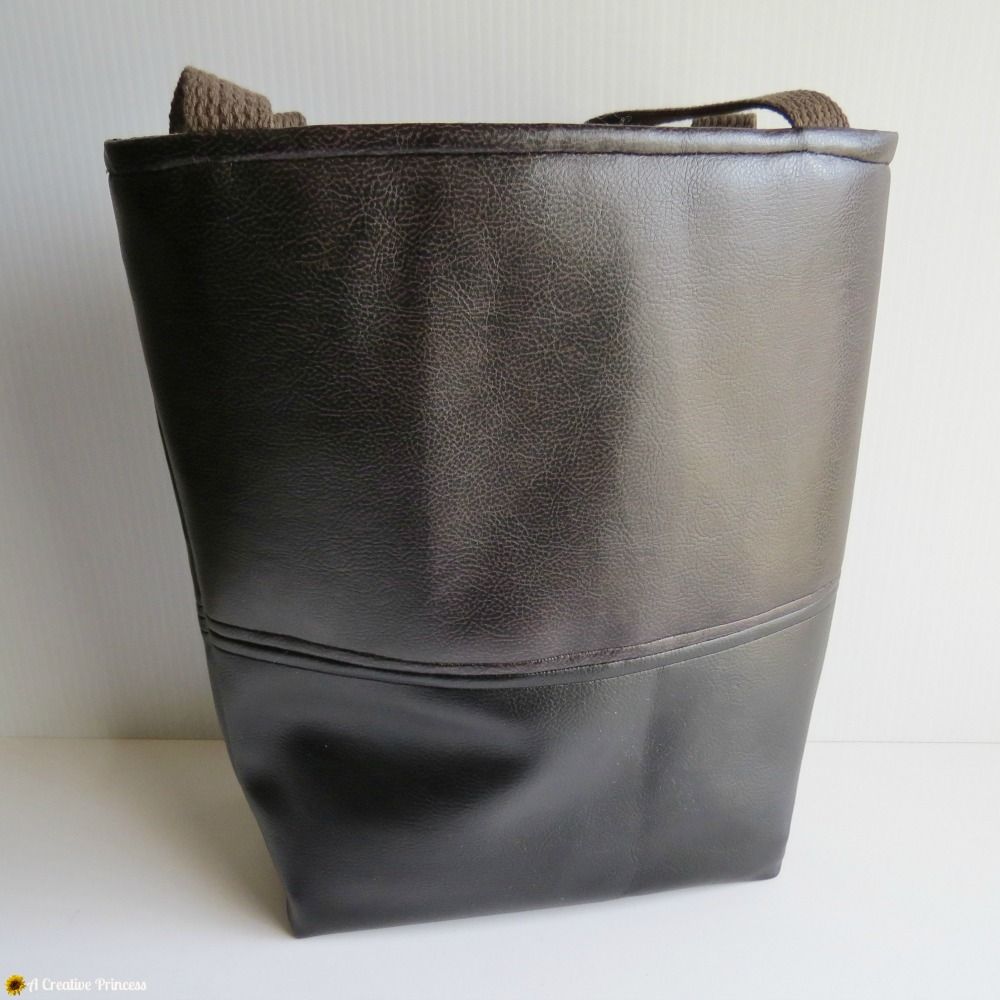 Push the lining down into the bag and stitch around the top.
The tote stood pretty well on it's own, but for added stability, I covered a 4" x 9" piece of cardboard and put it in the bottom.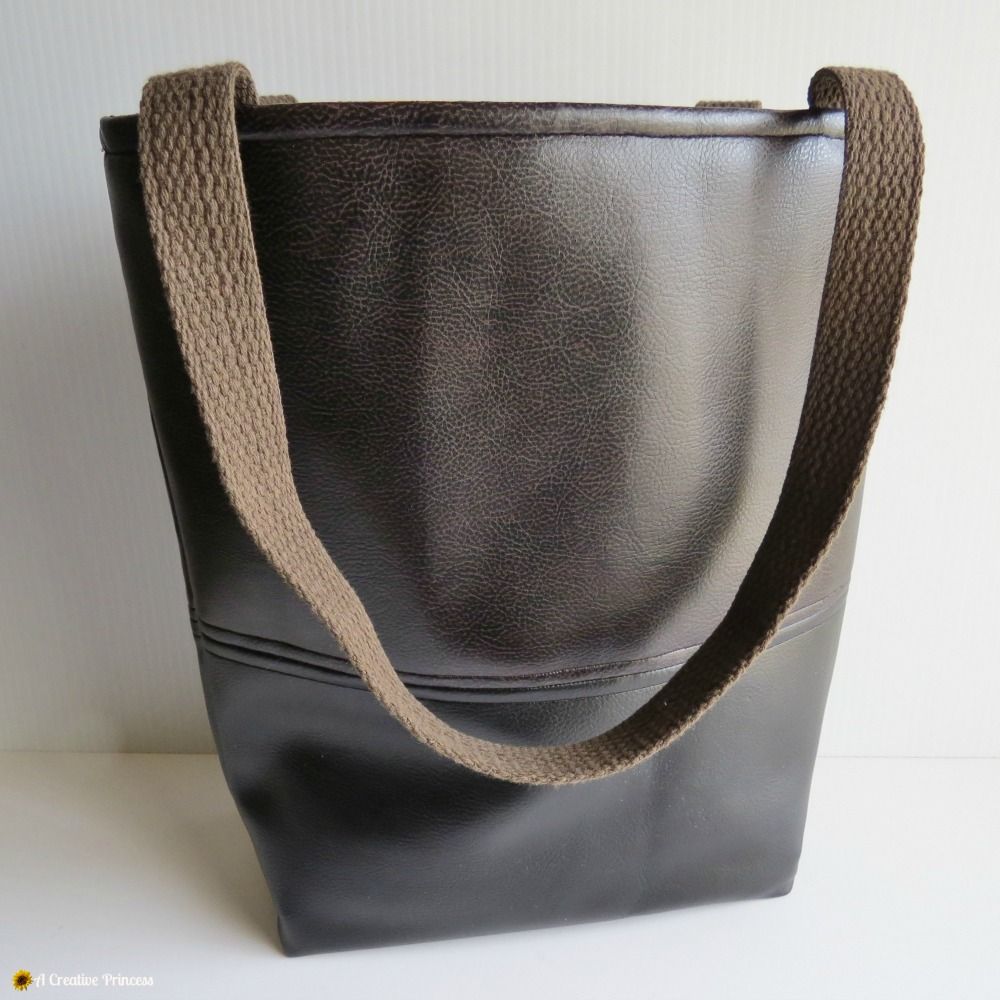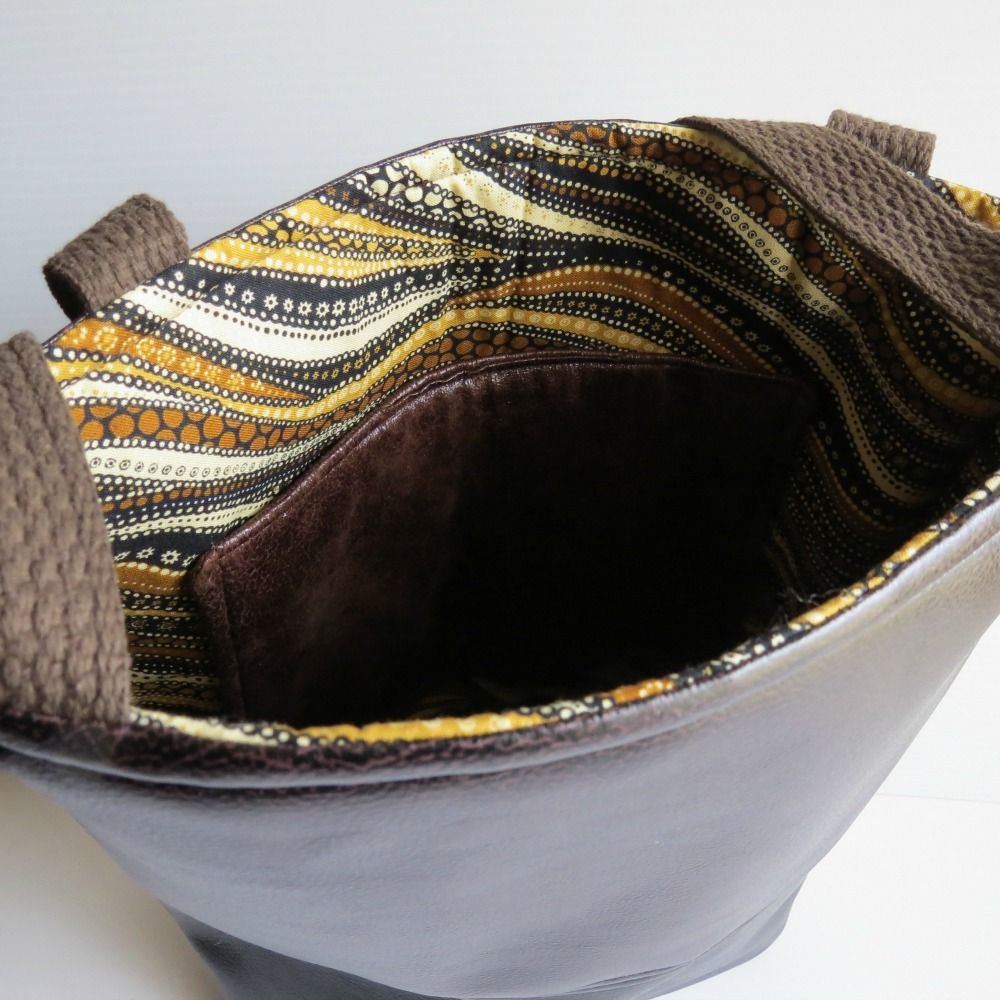 That lining fabric, I've had in my stash for years.
Don't you love it? I don't know why I haven't used it before now.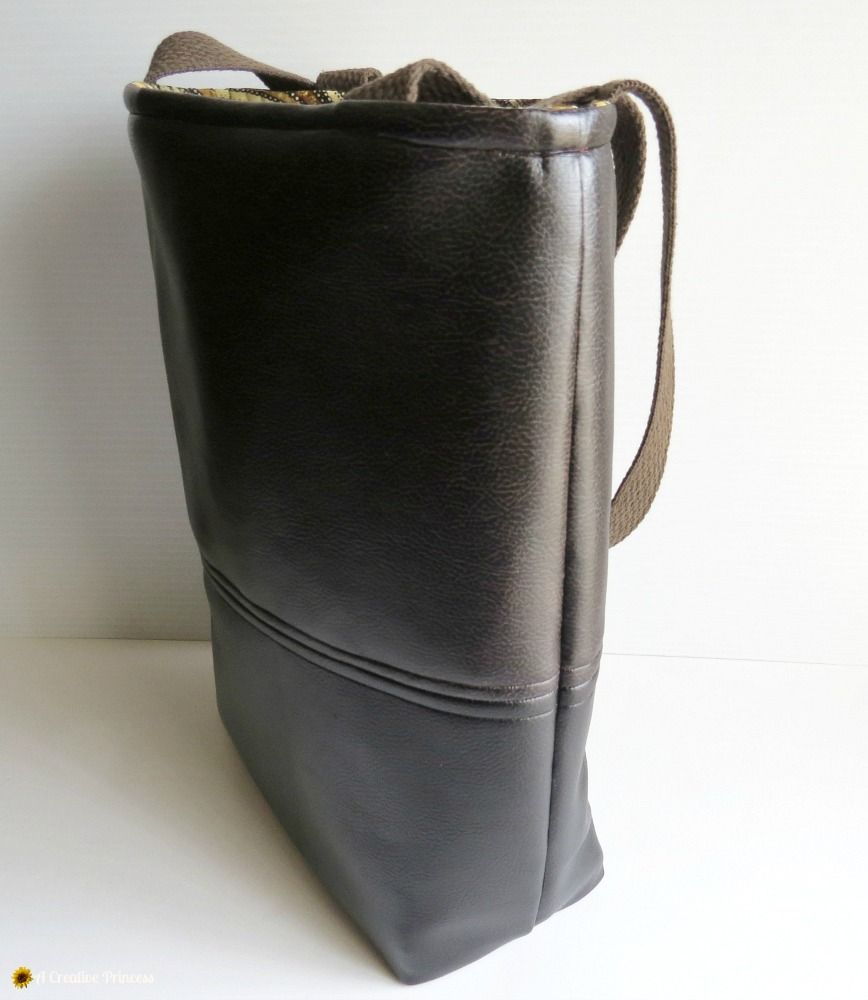 Happy Friday!