There's snow on the ground. Still.
So let's talk Spring. And Summer. And Strawberries!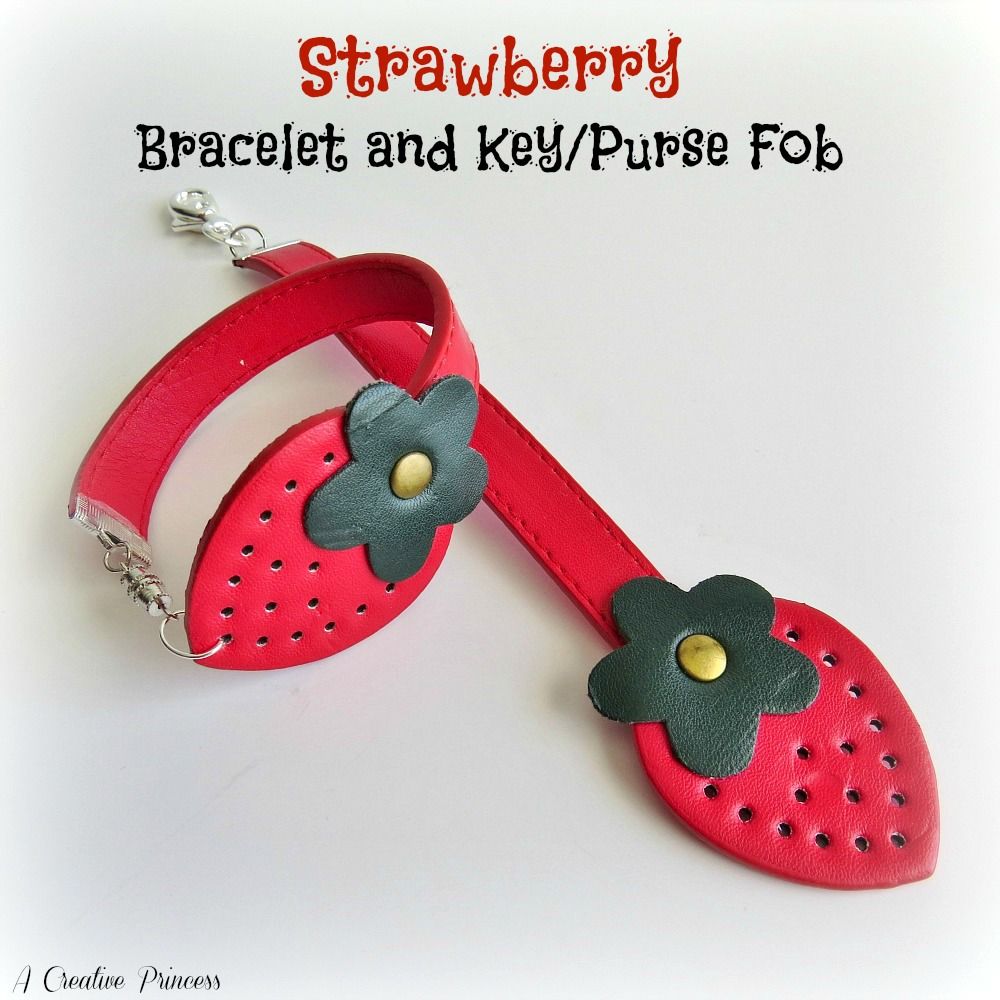 That's right, no more gloomy doomy winter.
We're thinking summer and strawberries!
I made both of these in about 5 minutes and guess what they're made out of.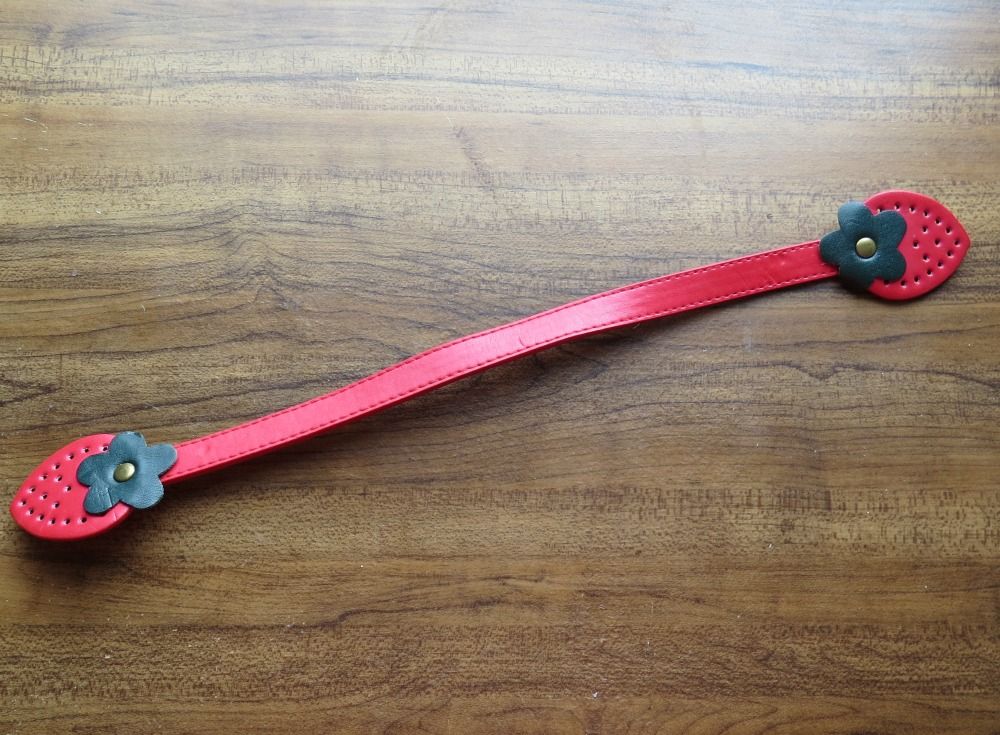 A purse strap!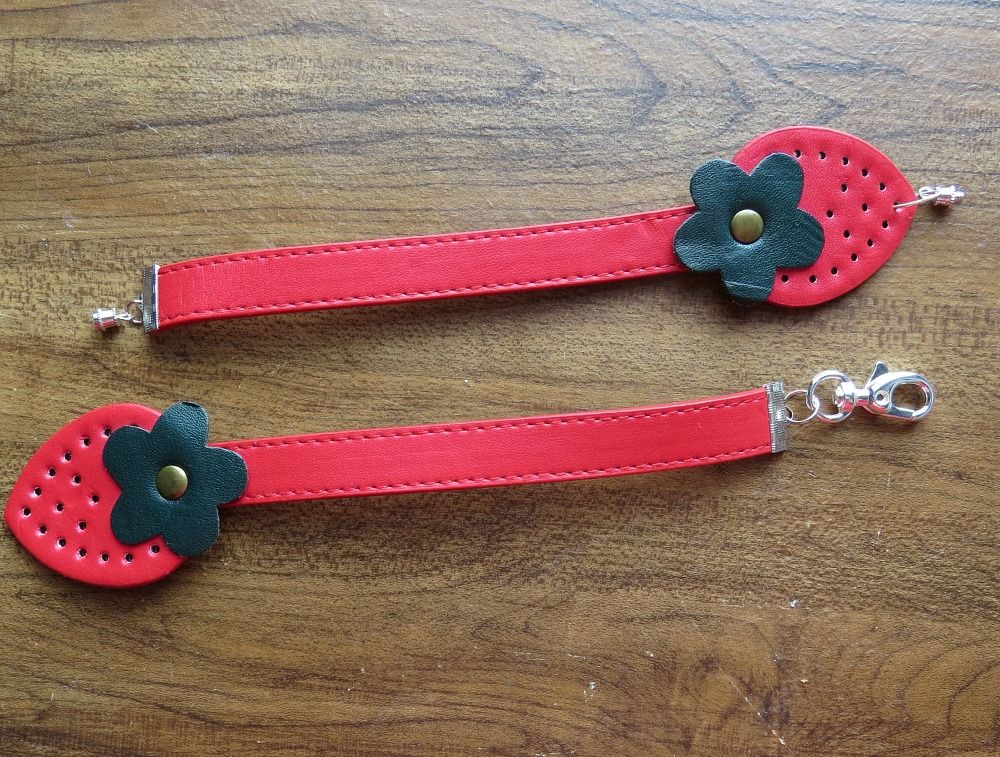 The straps come in a pair, but I only used one, cut in half.
I added the clasps for the bracelet and the hook for the purse fob.
I love the cuff look of the bracelet!
By the way, the pine cone has nothing to do with anything. It was the only thing I could find to use to hold the bracelet up. (Didn't want to use my own arm!)
You can hook this to your keys or it would be so cute attached to a purse.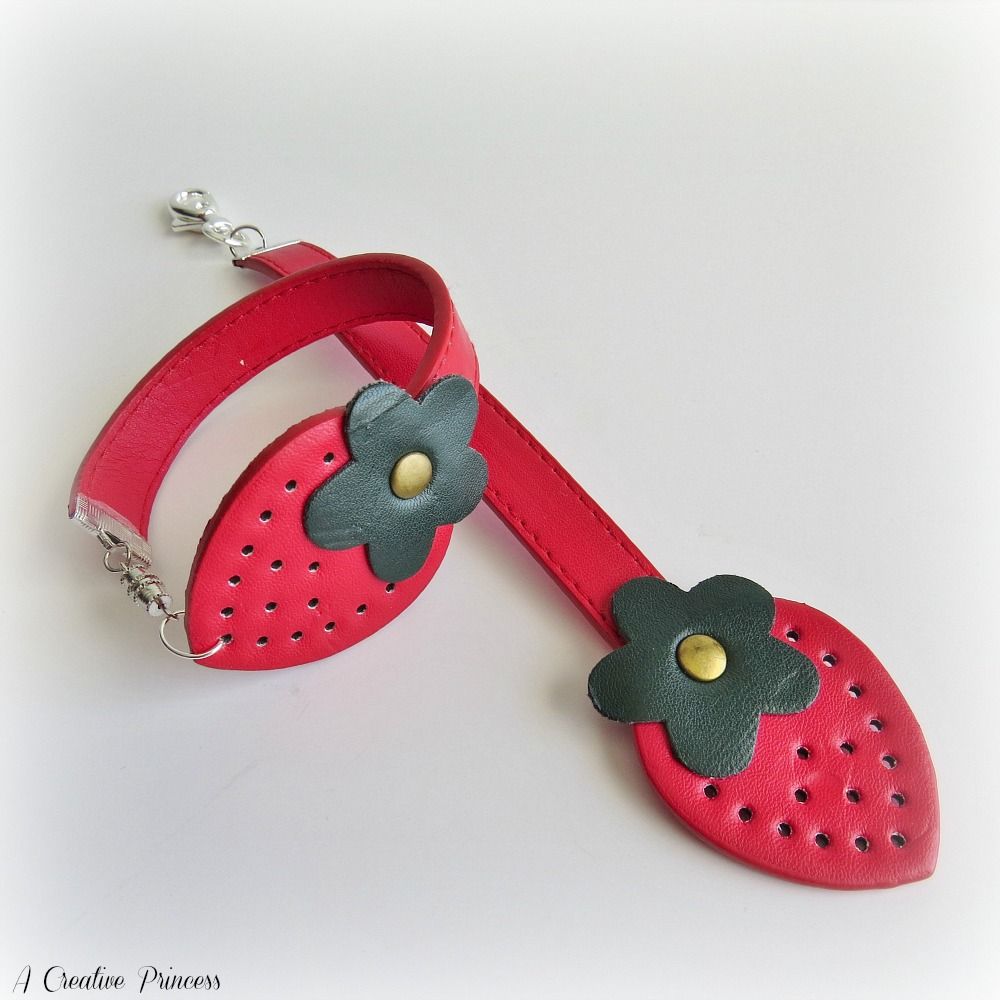 Ahh....Summer!
Happy Friday!