Brandon and Christina have set a date for the wedding!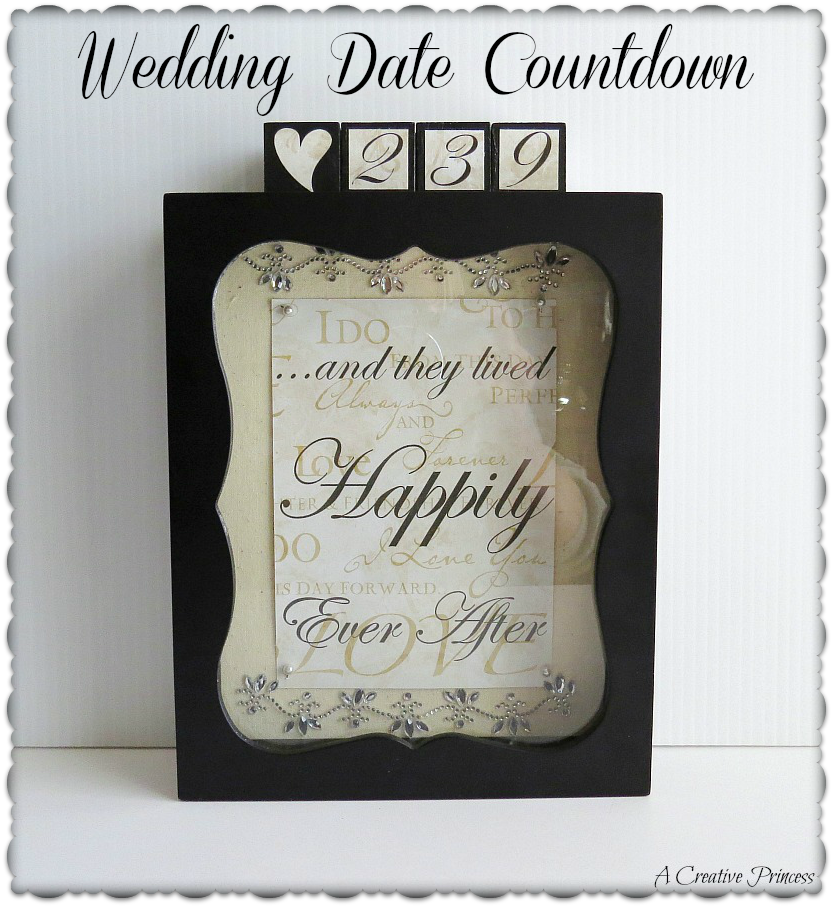 We're all so excited and I couldn't help but make Christina something to count down the days.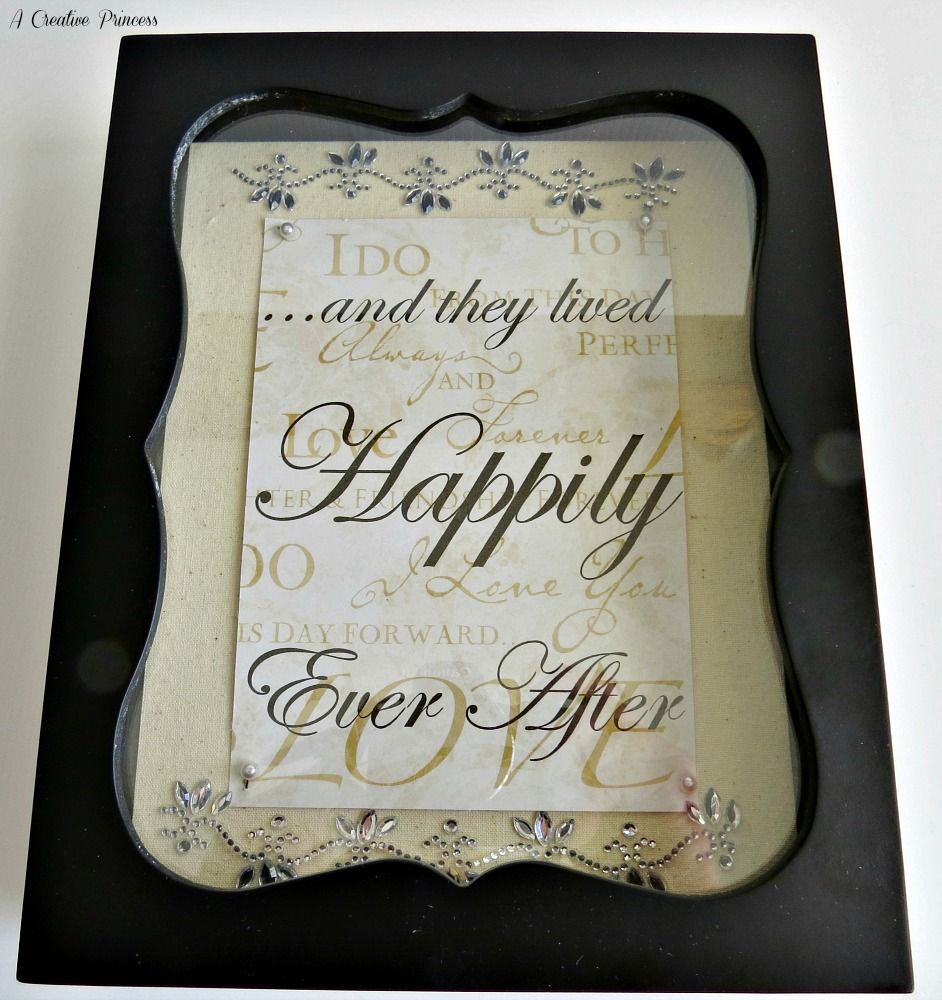 I found the shadow box frame at Hobby Lobby and thought it would be perfect for this. The front of it opens up like a book.
I printed off the Happily Ever After on the awesome wedding scrapbook paper that I found.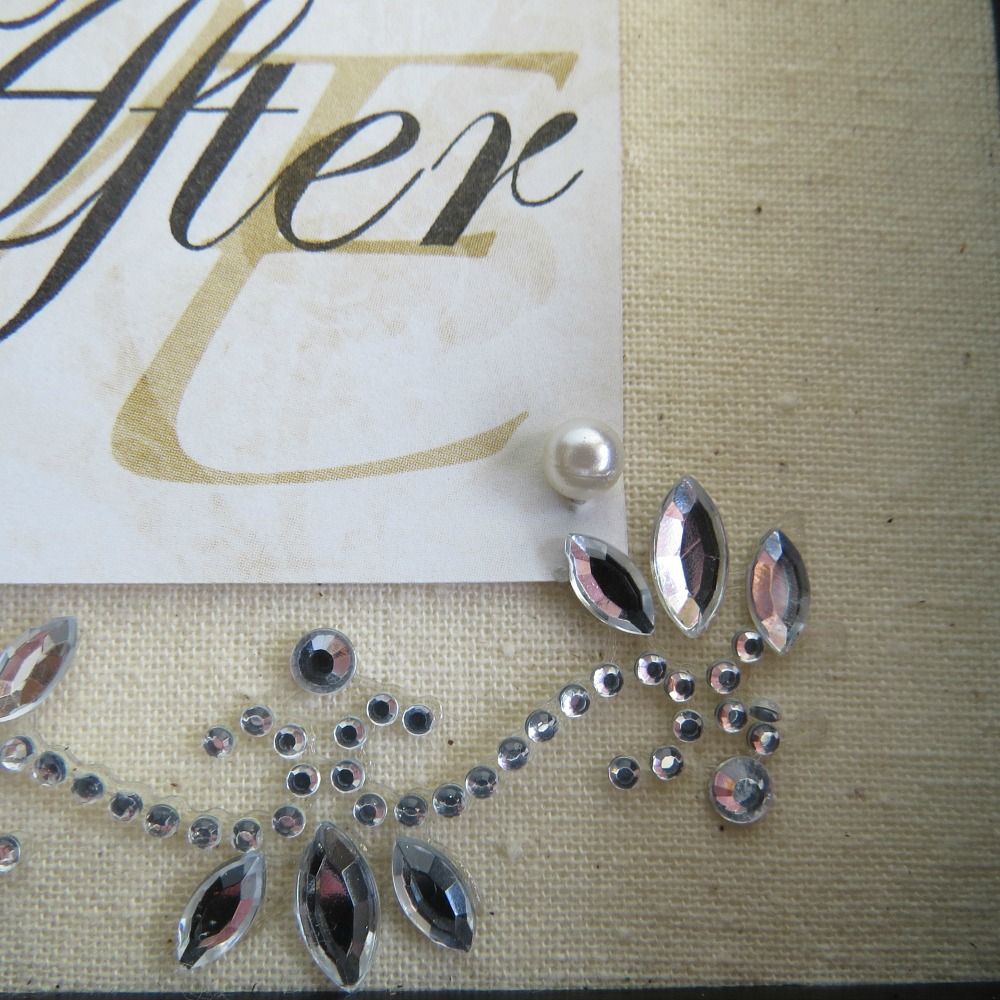 The frame came with the mat and the push pins. All you had to do was simply pin your paper to it.
The rhinestones were just stickers and came all in one piece.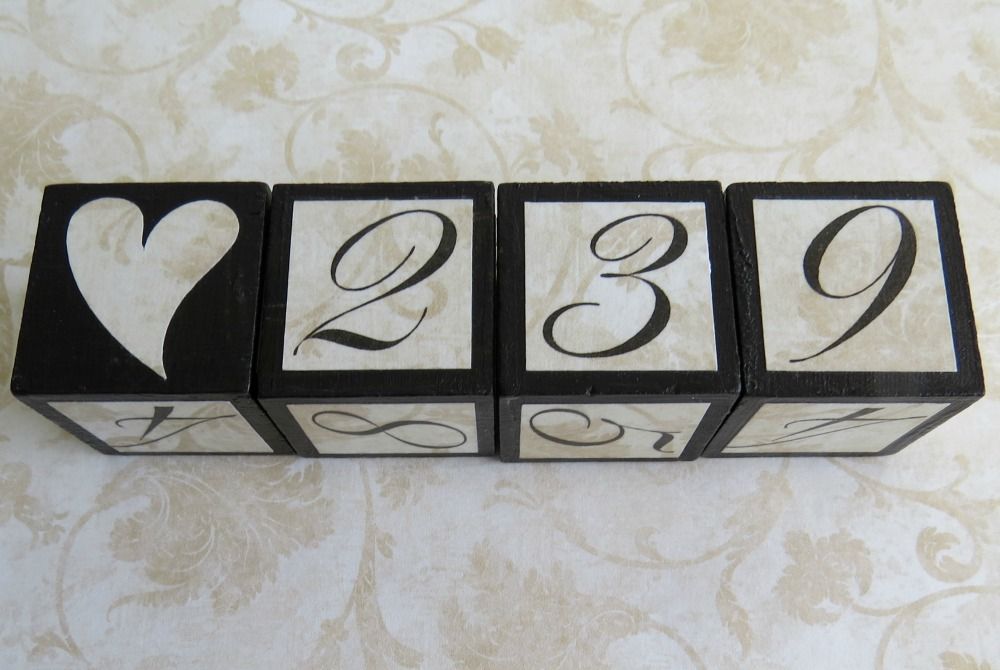 Okay, here's the hard part that took me a day and a half to figure out and lost hours of sleep trying to figure out how to get all the numbers that I needed to use on the blocks.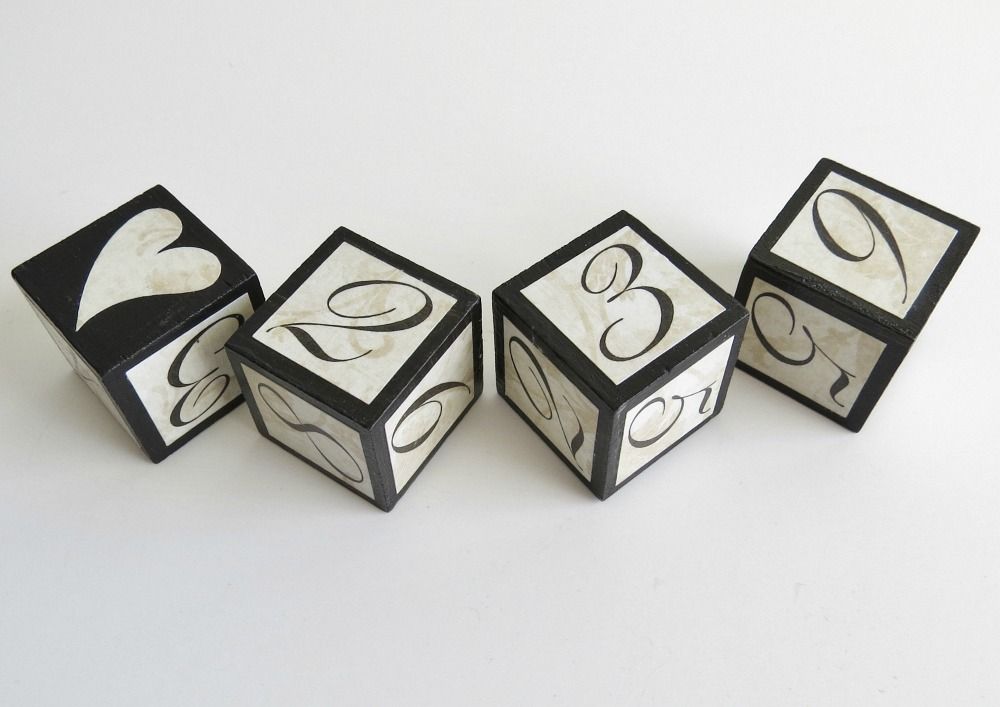 I kept googling (that's a new word) and could find plenty of ways to countdown only using 2 blocks or counting down from 100 using 3 blocks, but I needed the countdown to start in the 200's.
Finally, I'm 99% sure that I found a way using 4 blocks. We'll find out for sure as the days go by.
Here's the combination that I used on each block.
0-1-2-3-4-5
0-1-2-6-7-8
3-4-5-6-7-8
1-2-3-4-5-Heart
The 6 doubles as a 9, so that's why there isn't a separate spot for the 9.
If I had payed more attention (or could remember what I learned) in high school math classes, this probably wouldn't have been so hard!
I painted the blocks black and mod-podged the paper with the numbers on them.
It's so darn hard to take photo's of glass! Ignore my reflection in there. I'm too tired from my number fiasco to retake pictures!
Happy (early) Valentine's Day, Christina!
I can't wait to give it to you this weekend.
Happy Friday!