I probably should have called this Easy Peasy Shamrock Wreath.
Usually I'm decorating a day or two before something special, but this time I'm actually a couple of weeks ahead. Go figure.
This really was so simple, the time consuming part was tying on all the strips of fabric. I did it while I was watching The Voice one night, so it really didn't take that long.
I used a 12" wire wreath and a half of a yard of fabric. If you want to use a larger wreath, you'll need more fabric.
Tear your fabric into 1" strips and then cut them into 5" strips. If you want to cut your strips, it gives a cleaner look, but I like the rag look.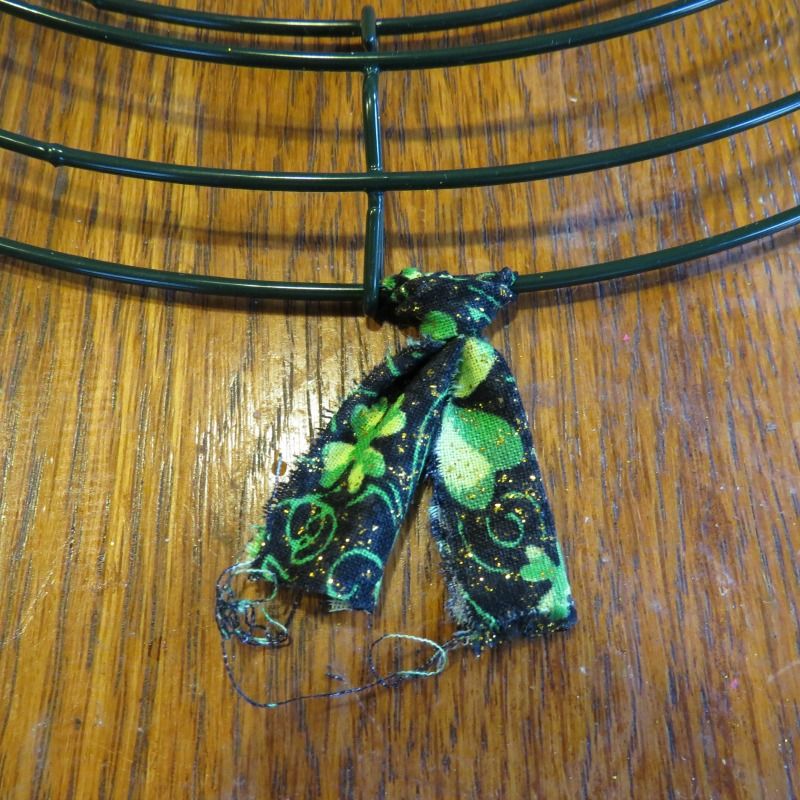 Fold your 5" strip in half and put the loop around the wire and stick your ends through the loop you made. Pull tight.
Turn on The Voice because Usher and Shakira are back this season and start wrapping all your strips around the wires. I would tie a few on and then squish (technical term) them together.
I used a pipe cleaner wrapped around the top wire on the back to hang it.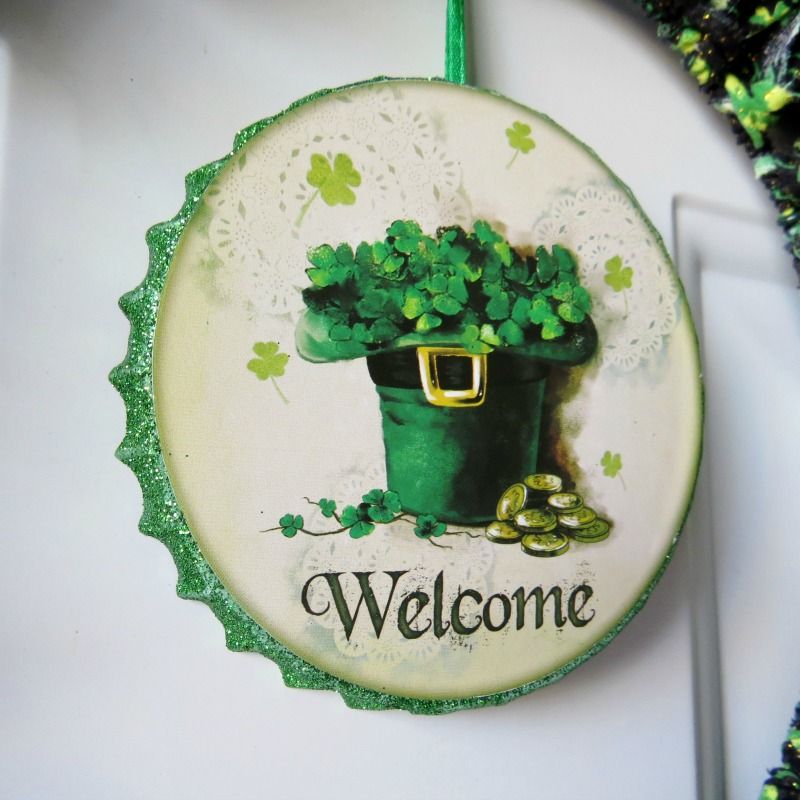 I picked the big bottle cap decoration up at Joann's for a couple of dollars.
I tied it to the inside wire on the back.
Now our front door is screaming St Patrick's Day.