With Spring right around the corner, it's starting to look a lot like baseball around here.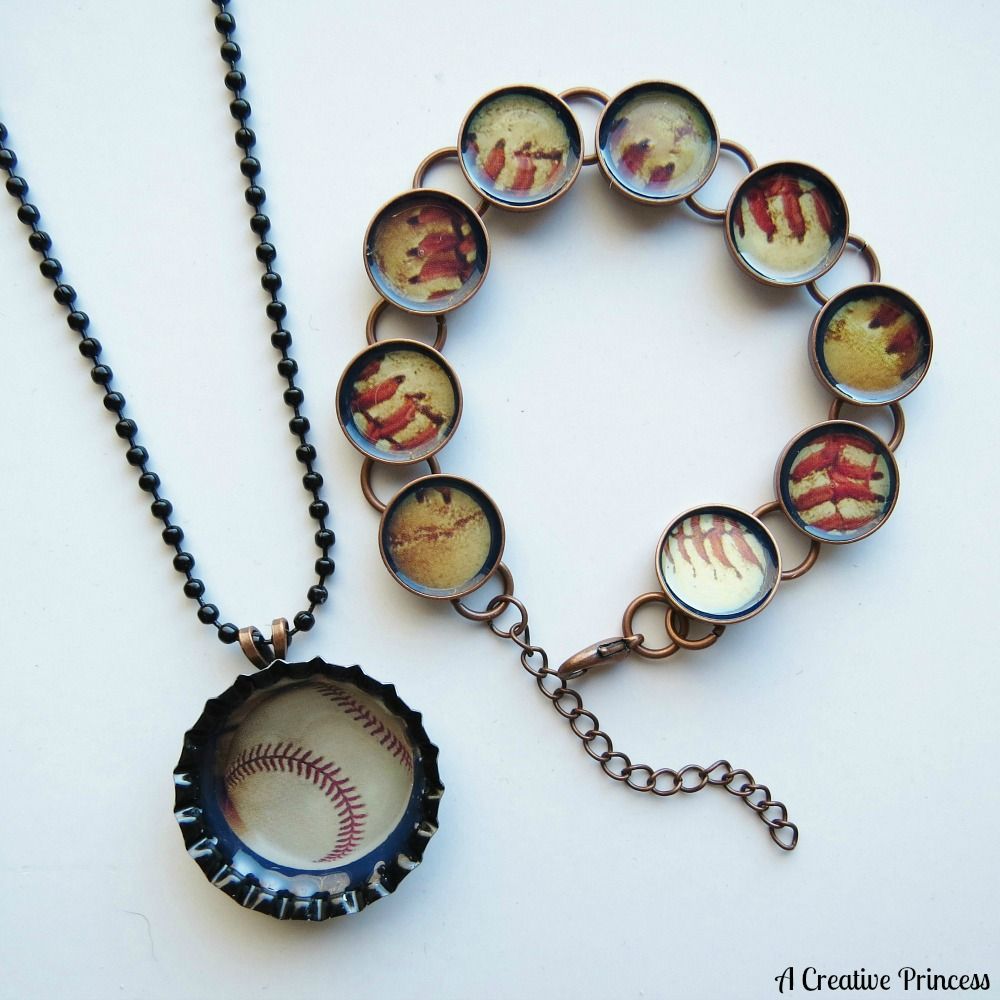 I made a
Gift Card Bracelet
a couple of years ago and used that same idea to make a Baseball Bracelet to wear to Jace's games this year.
Guess what I used to make it?
Junk mail!
I used the little baseball on the front for the bottle cap necklace and the seams on the ball on the back for the bracelet.
You could totally just cut out the size of circle that you needed, but I had paper punches that were the perfect size for both, so I used those.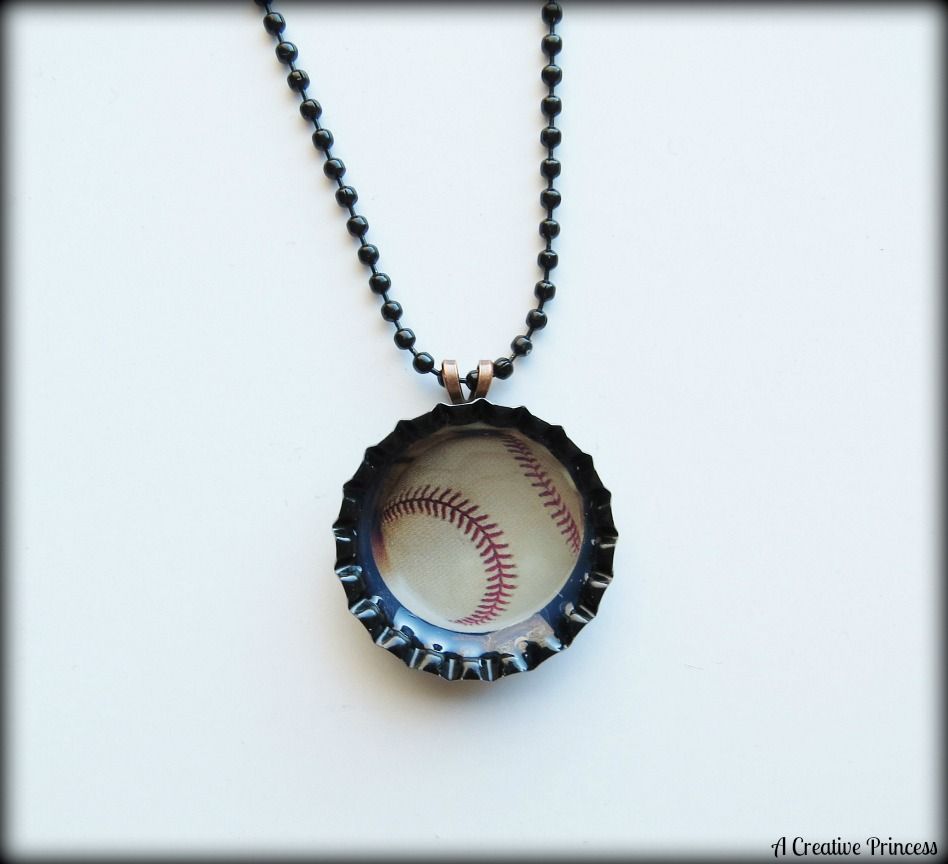 Glue your designs in and then add Dimensional Magic.
I bought both the bottle caps and the bracelet at Hobby Lobby.You'll need to glue a bail on the back of the bottle cap. Some of them come with holes already drilled in for a jump ring, but these didn't.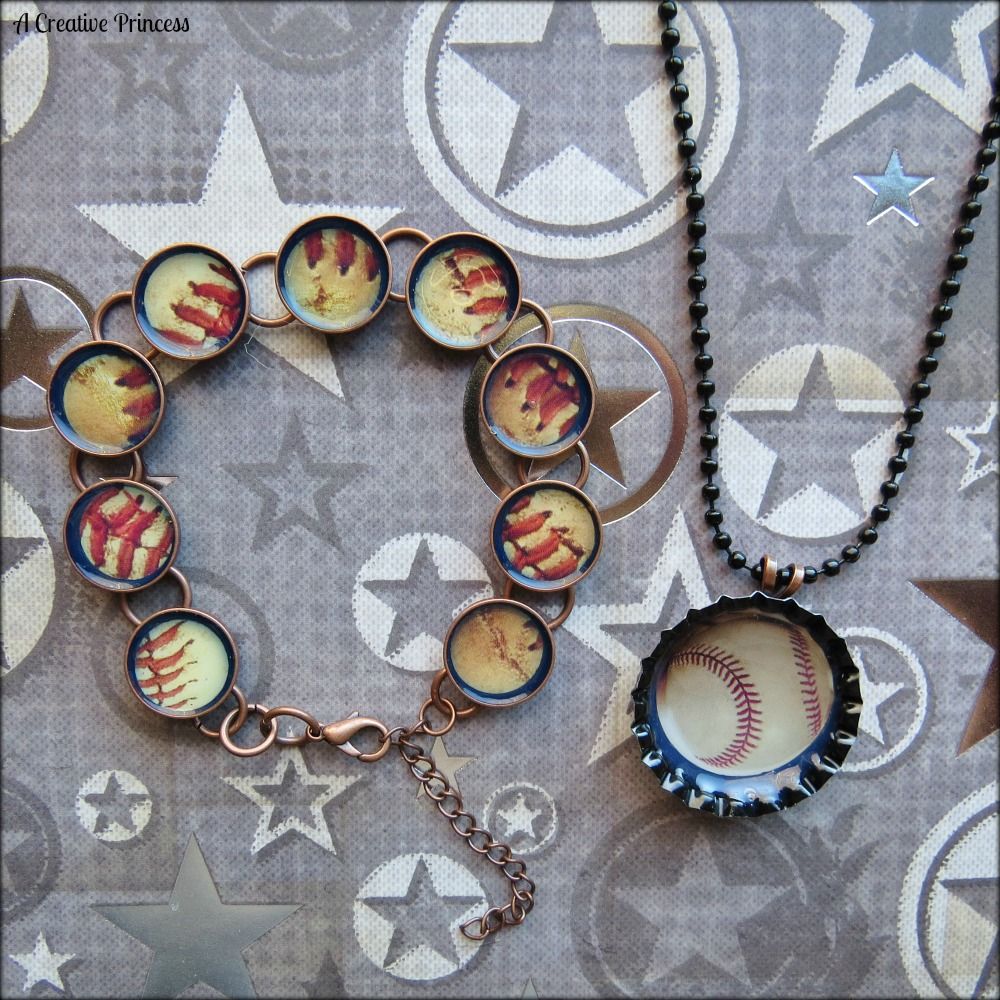 I really want to call that business and tell them I'm not interested in what they're selling but would love to have more of their postcards. Probably wouldn't go over so well, would it?
Happy Friday!