I've never reupholstered anything before, so I started with something simple.
A lone, old chair that I thought could use a little face-lift.
This was a chair that was always pulled out when we needed another seat at the table or more places to sit when a lot of people were here. It was always in the basement, but seemed to be coming upstairs more than usual lately and I finally got tired of looking at the poor, ugly thing.
The seat was held on by 4 screws underneath, so I removed those.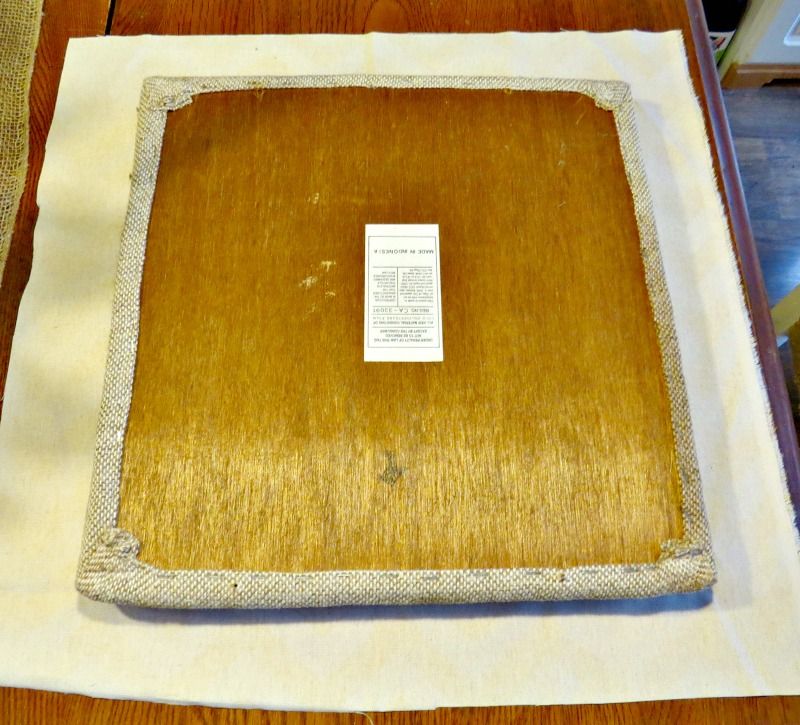 I used canvas fabric and cut it about 2" larger all around.
If your fabric has a pattern, make sure it's straight and add one staple to all 4 sides.
This is holding it in place while you do the corners.
For the corner, start by stapling the point in first.
Then you'll take each side and fold it in and staple.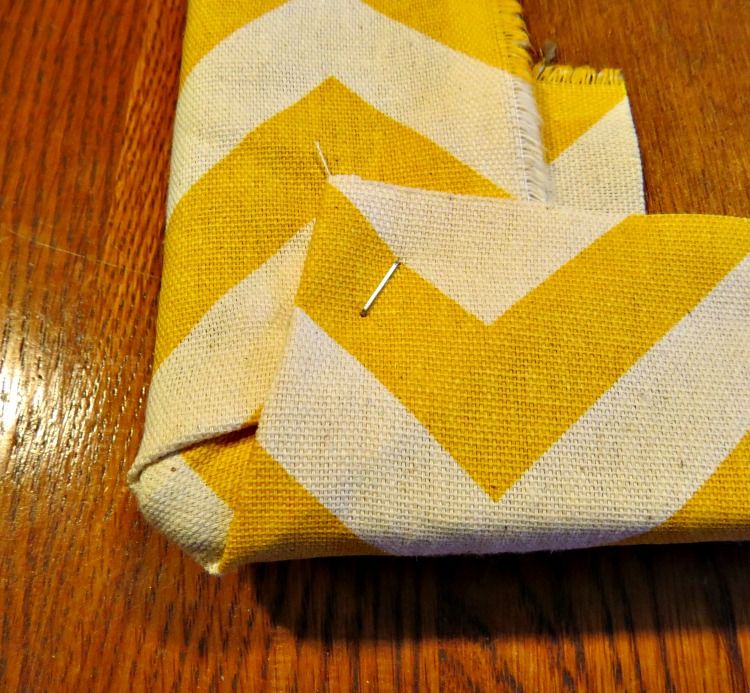 You may notice that is a different corner than the first picture, but you get the idea.
After your corners are all nice and pretty, start stapling away along all 4 sides, pulling the fabric taut as you go.
Screw the seat back on and you've changed the whole look!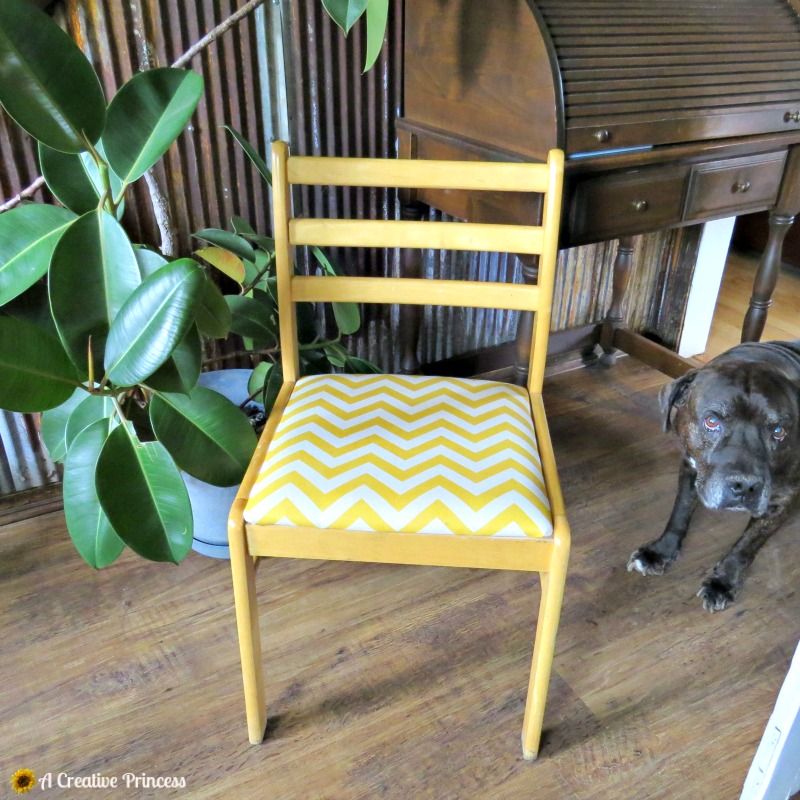 Hello, Gage, and yes, I'm actually walking around the house taking pictures of a chair!
Perfect for Spring!