Our family room is dark and a curtain on the window always seems too heavy, but it needed something with the blinds.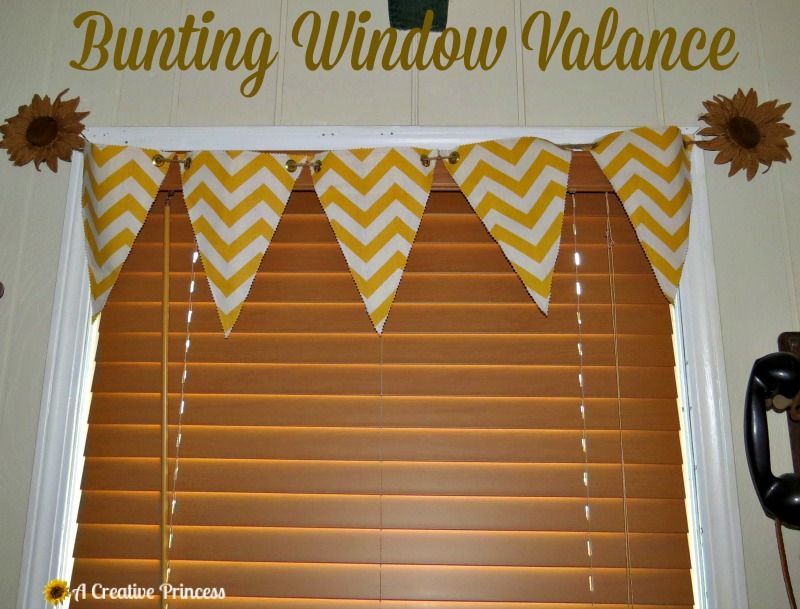 How about a bunting?
The great thing about this is that I made it so it's reversible for the fall and winter.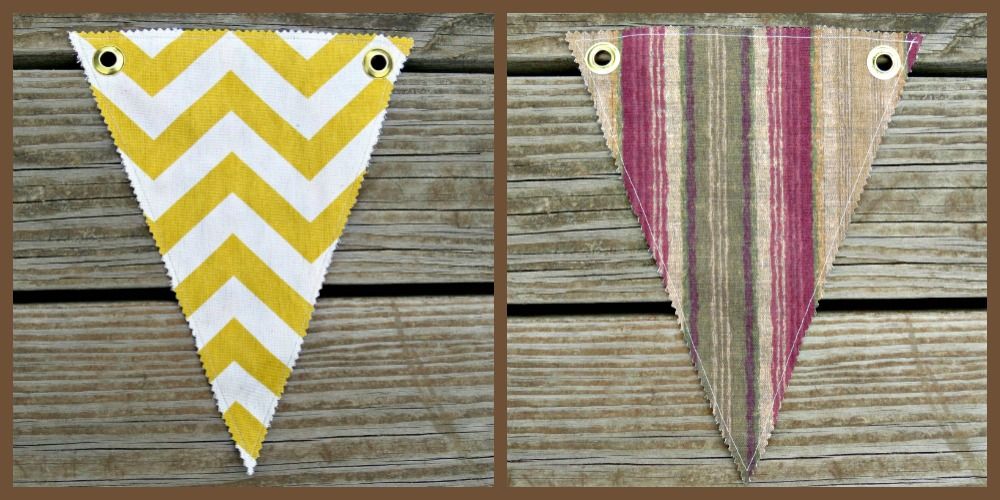 I used canvas fabric and sewed them together in a triangle. Then cut around the stitching with pinking shears. I should say that I started with 2 rectangles and drew on and stitched the triangle. It seemed to work easier that way.
I went back and forth on how to hang it, but went with grommets.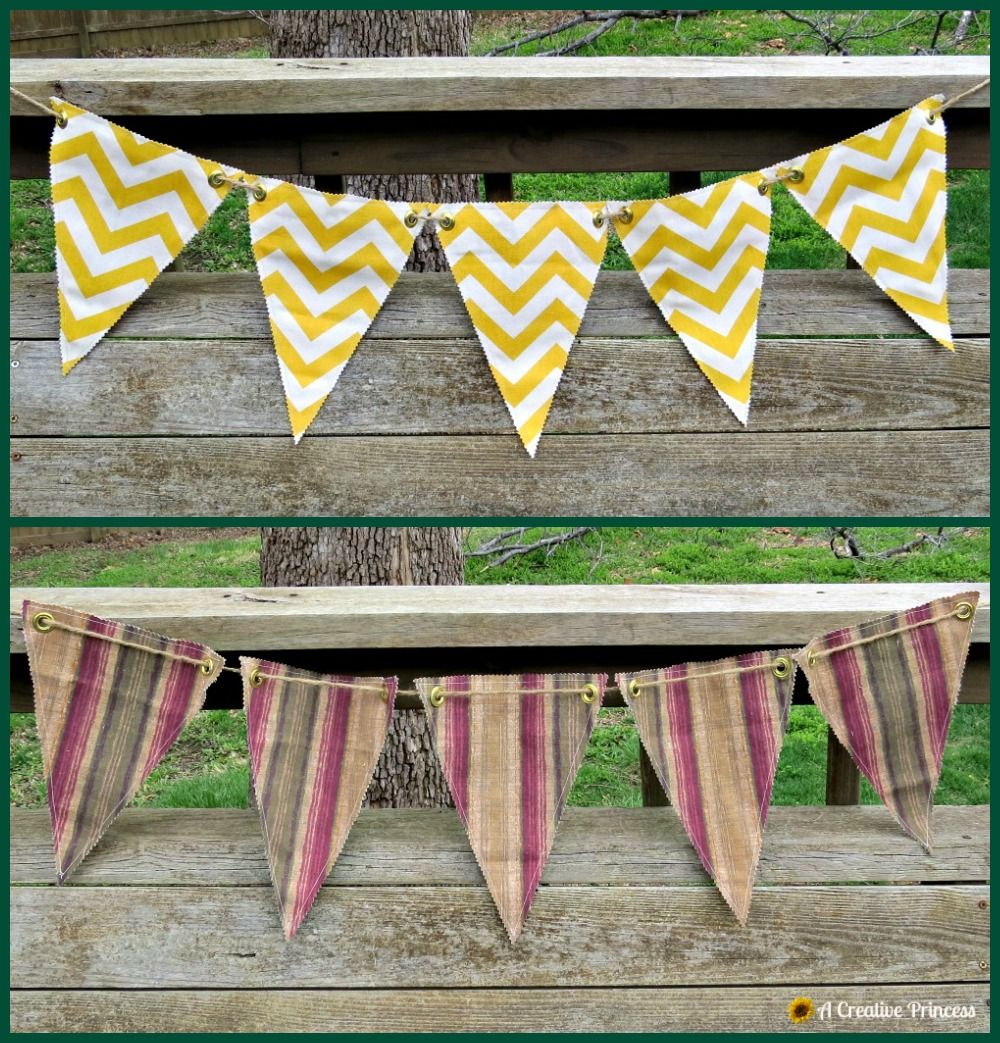 Then strung the 5 pieces onto jute.
Happy chevron for the spring and summer, dark colors for fall and winter.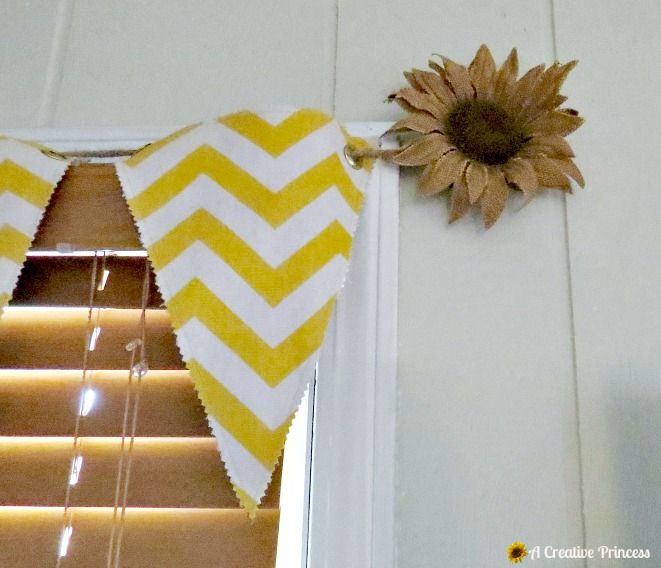 I put a little nail in the wall and tied the jute to it and wired on a sunflower to cover it.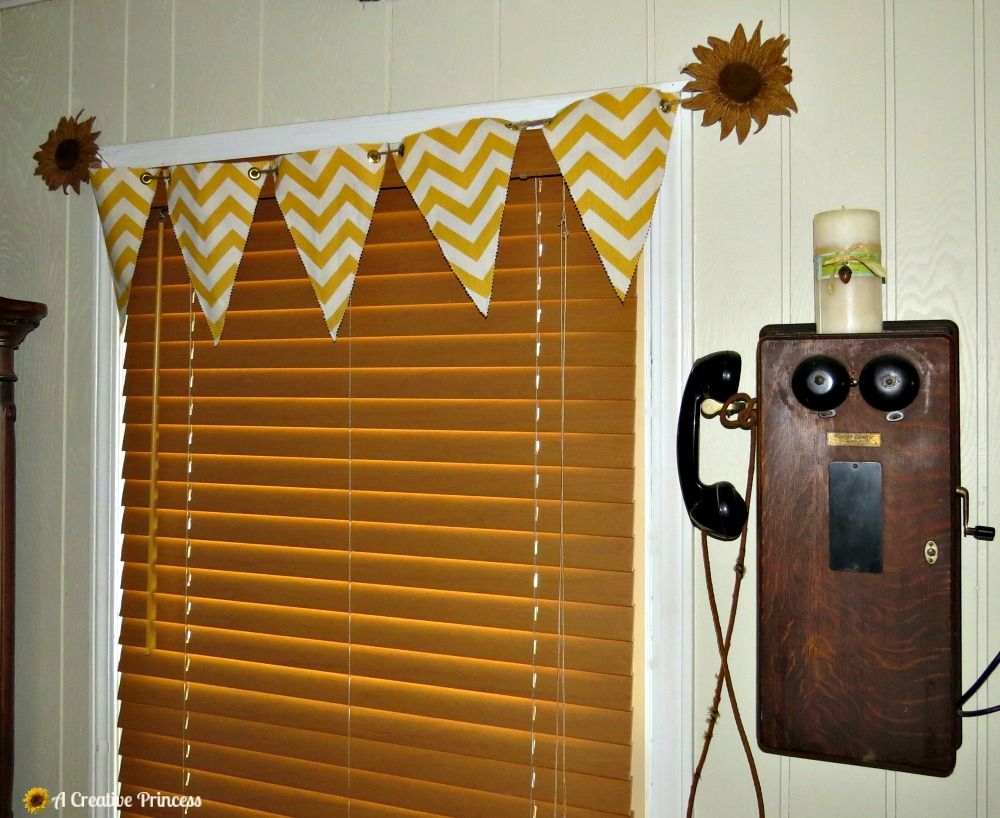 It's funny how you live with something and never even notice how bad it is until you see it right in front of you on the computer. That heat register needs to go! I'll be making a little trip to Home Depot this weekend!!
I recently recovered the chair with the save chevron canvas. You can see it
Here
.
Have a fabulous weekend!