This is not an April Fool's joke. I really did make Fireplace Mantle Buttons.
I made-up the name. I couldn't think of anything else to call them.
As I was starting to decorate the fireplace for Spring, I thought that mantle needed a little something on the front.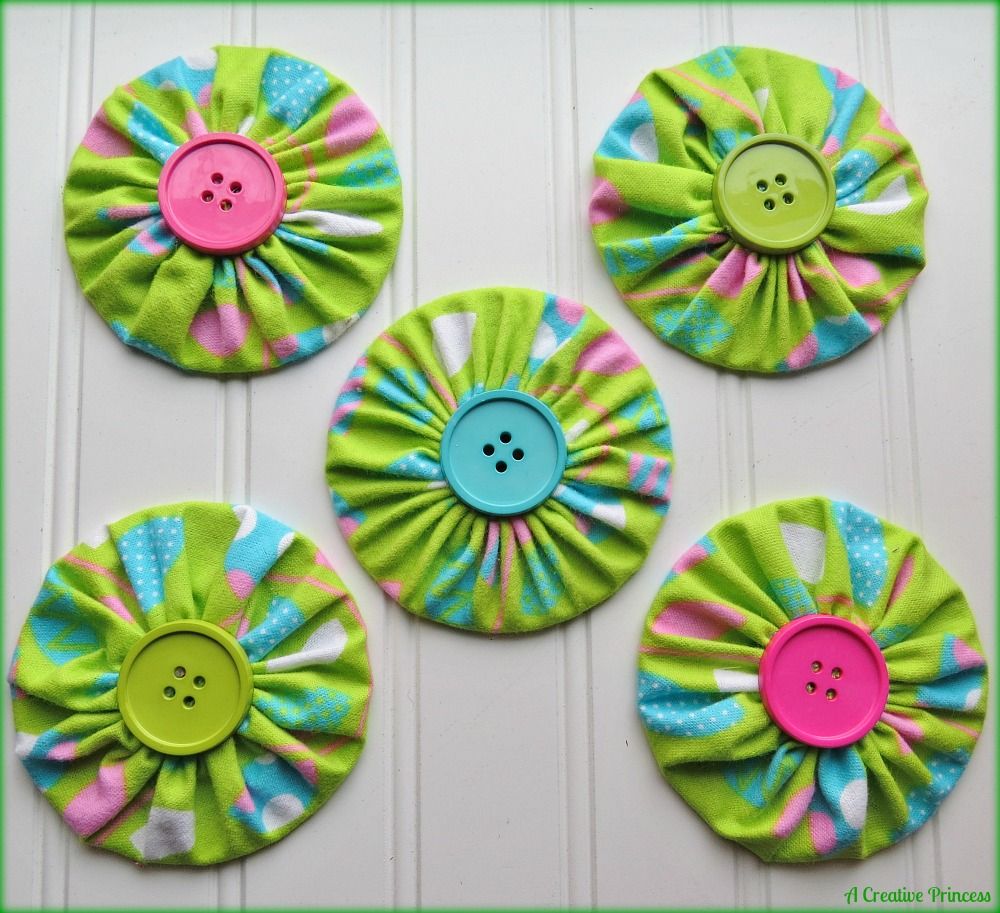 They're done just like your basic yo-yo.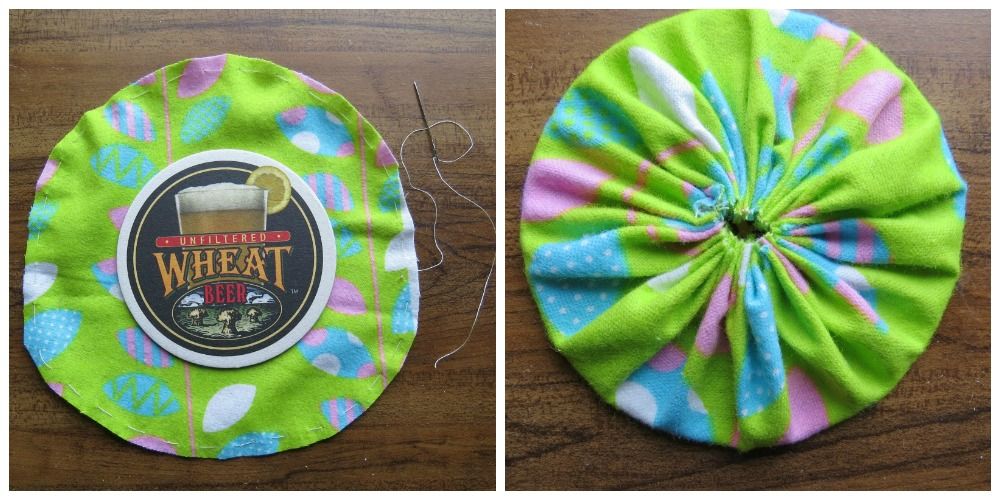 Because I wanted them bigger and sturdier, I used a cardboard coaster in the inside.
Cut your fabric around the coaster a couple of inches larger. Sew a basting stitch all the way around and then pull tight. After it's all pulled, sew a few stitches to hold it.
I had some large neon buttons and glued them on to cover the hole in the middle.
That's all there is to it.
I used sticky velcro to hang them but you could use coordinating ribbon to hang them, also.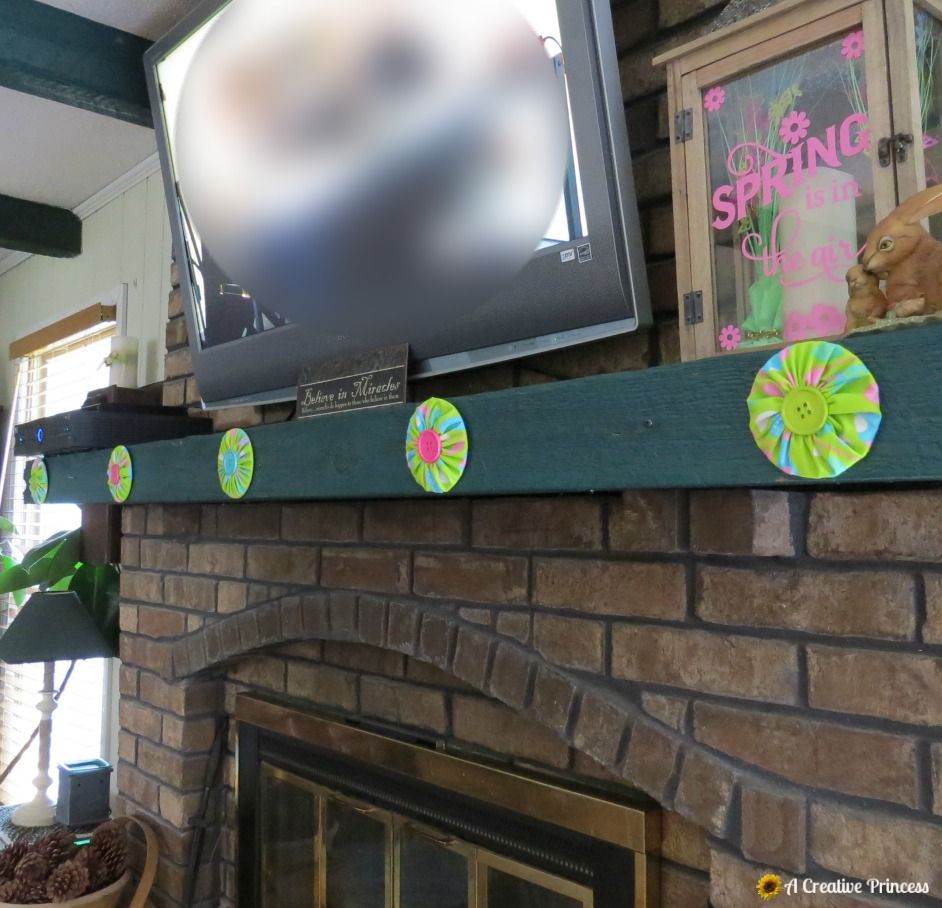 I love the subtle pop it gives the room and Fireplace Mantle Buttons may become a staple for every occasion here!
Don't laugh. The Pet Rock was a huge success. Remember?!