This was supposed to be just a Spring Hoop, but after I finished it...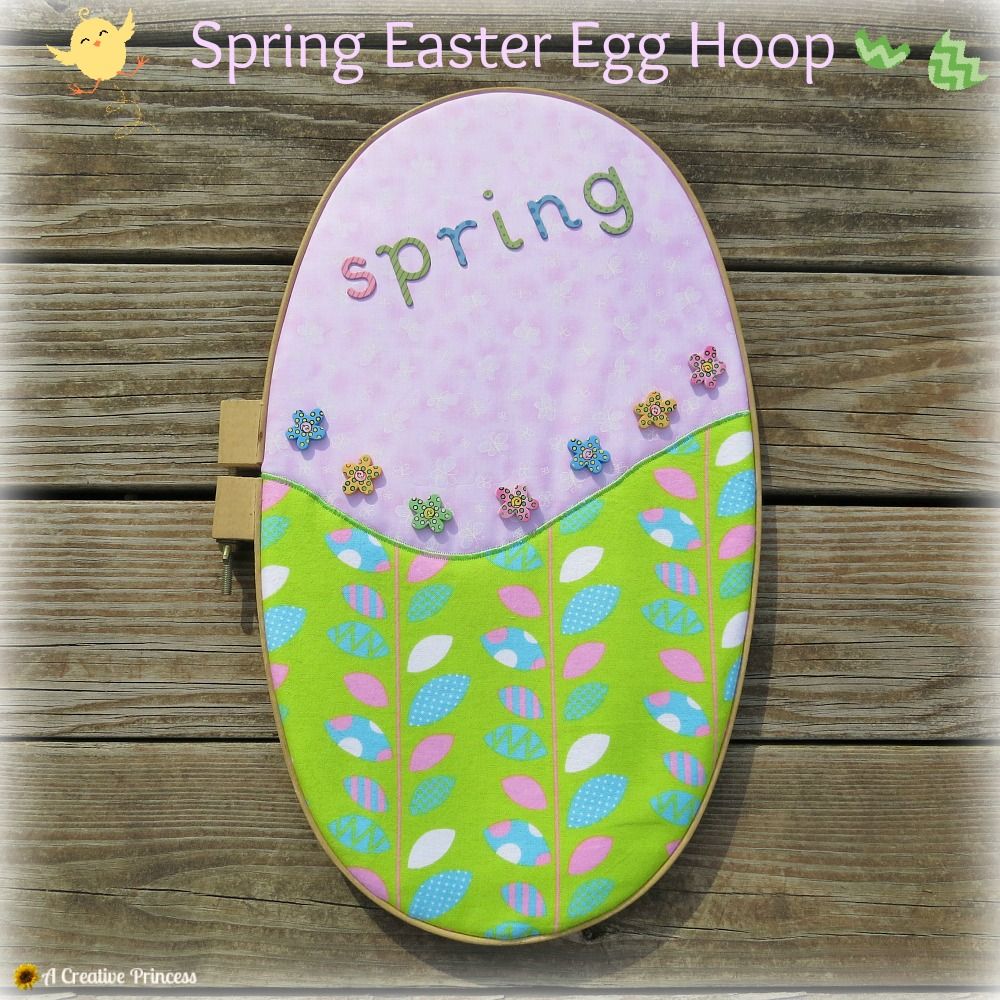 I realized it looked like an Easter Egg!
I love when I can go up to my craft room and make something with all the supplies from my stash. It all started when I found the oval hoop.
I took 2 Spring-ish fabrics that I had and sandwiched muslin, batting, and the two fabrics together and then appliqued the green to the pink to join together.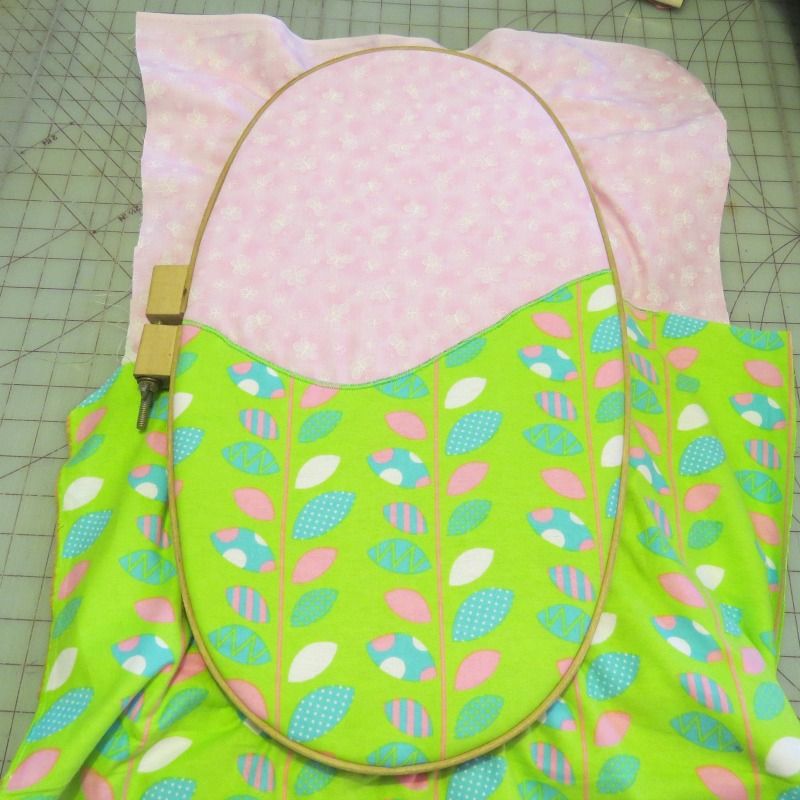 I had made sure that the fabrics were larger than the hoop and put it in the hoop. After you get it in the hoop and tightened, you may need to pull on the outside to get it all straight and no wrinkles.
Then use a scissors or exacto knife to trim the excess away.
I was going to leave it just as it was, but I found flower buttons and the letters and loved the extra pop it added. I used Tacky Glue to glue everything on.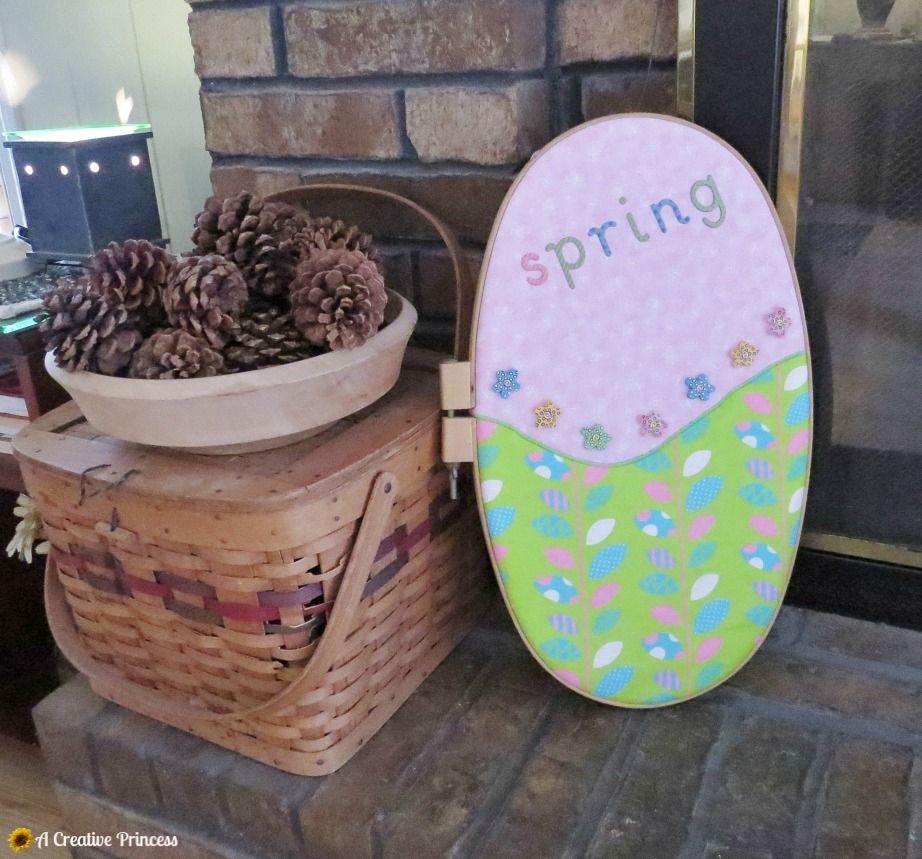 I was going to hang it on the front door, so I set it on the fireplace while I was seeing how long I needed my ribbon to be to hang it.
I decided I liked it there better, so there it stayed.
(The Spring Candle Lantern is
Here
and the Fireplace Mantle Buttons are
Here
. I made those bunnies probably 20 years ago and they still make an appearance every Easter.)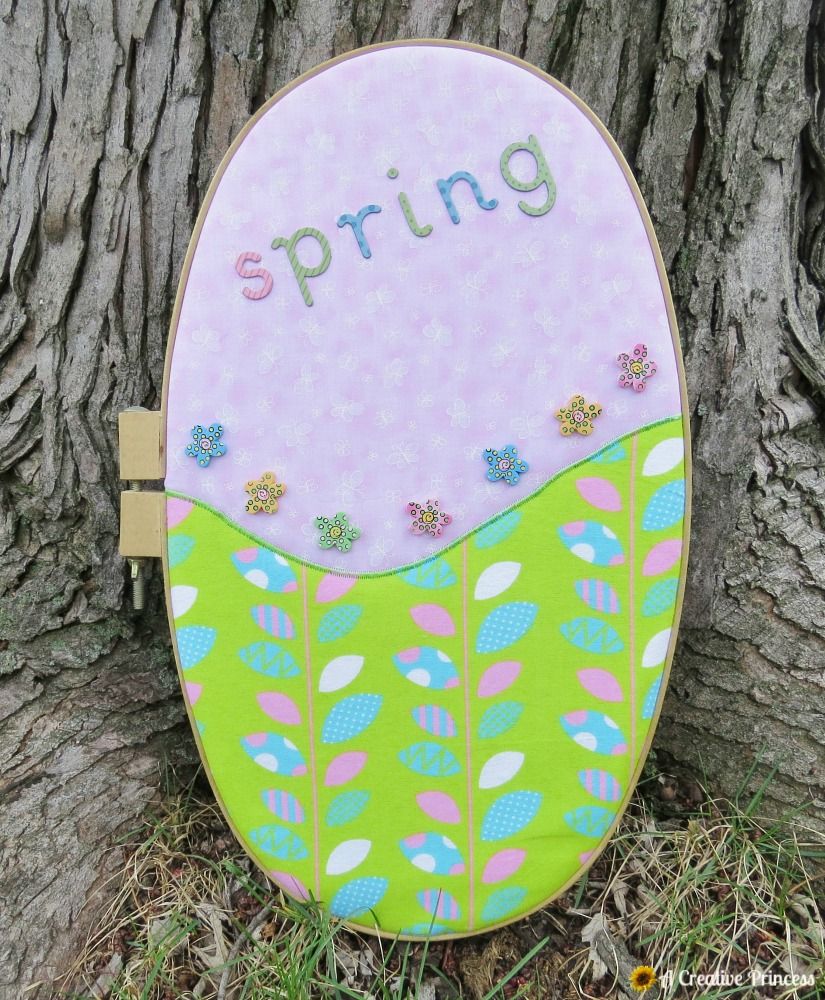 Happy Friday and Happy Spring!