After I made the
Art Book Cover
and
Marker Holder
for Jordyn and Triniti, I wanted them to have something to keep everything in and together.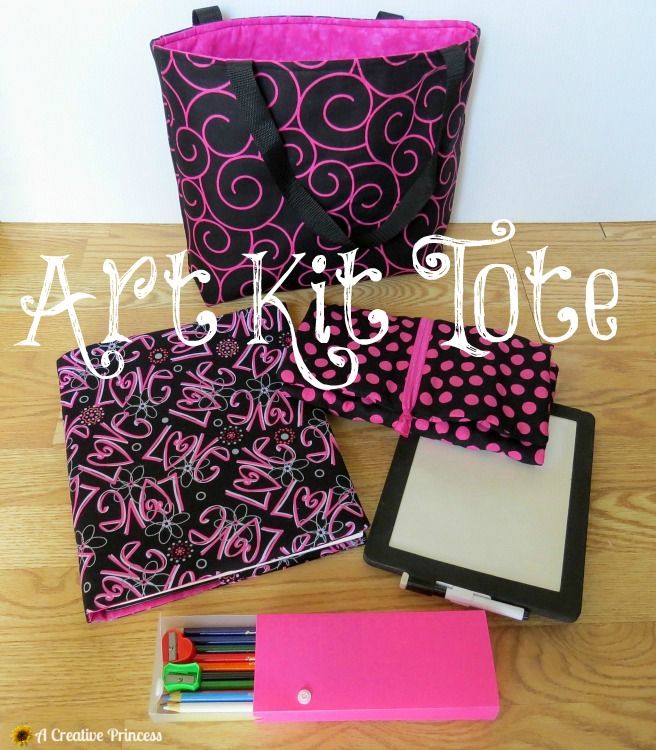 I made a simple tote bag for them and also added a dry erase board and colored pencils.
I think I've shown you how I make my tote bags before, but I'm too lazy to find it, so I'll show you again.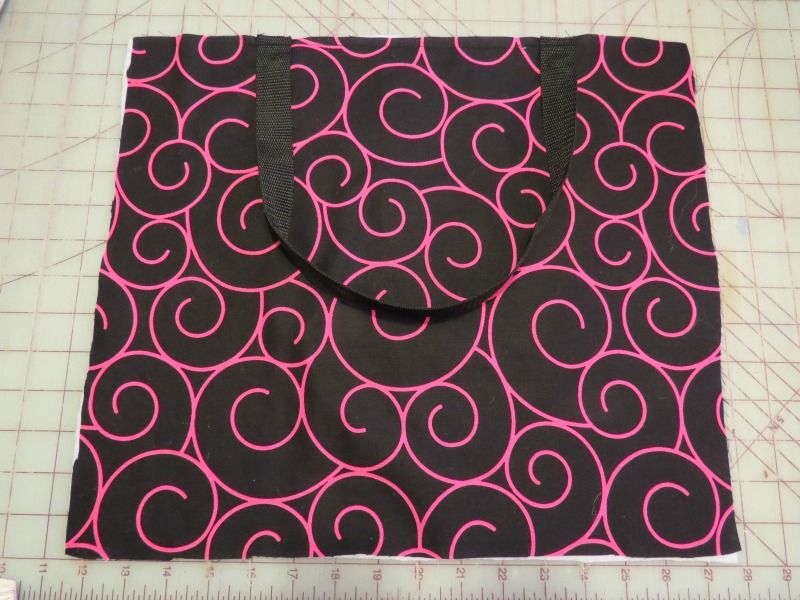 Start by cutting 2 outside pieces and 2 lining pieces 14" tall and 16" wide. Iron on fusible fleece (medium weight) to all 4 pieces.
My handles were 21". Sew them to the top about 2-3" from the inside.
I always stitch it back and forth a few times for extra stability.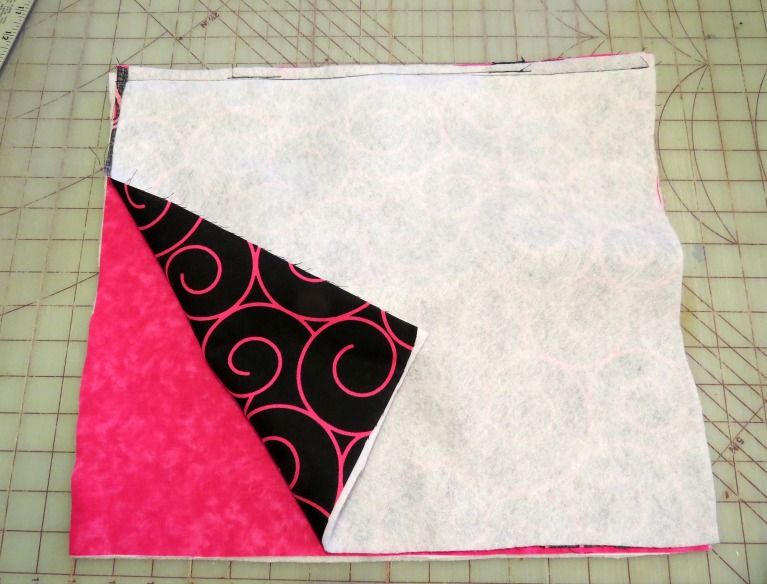 Now sew your outer and lining pieces together at the top, making sure your handles are still going down and don't get caught in the stitching.
Now you're going to match up your outer and lining pieces together and sew all the way around leaving an opening for turning in the bottom of the lining.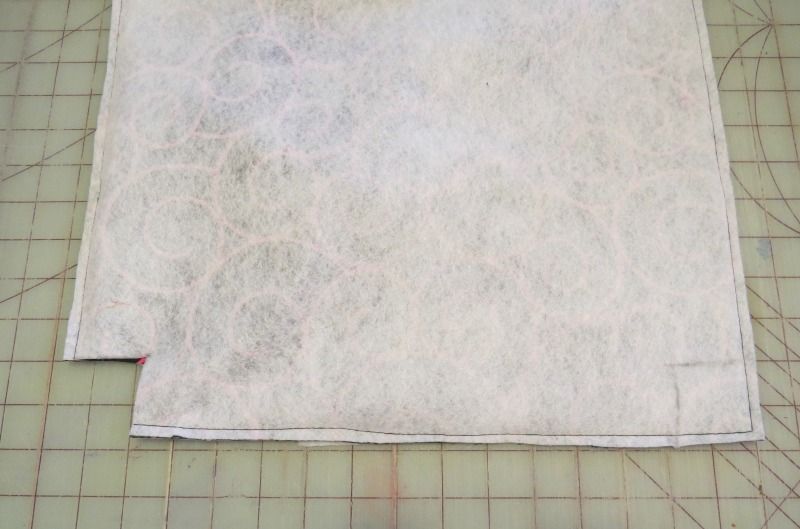 If you want a flat bottom (giggle-giggle), cut a 1" square out of all 4 corners.
Be sure to measure from your stitching and not the edge of the fabric.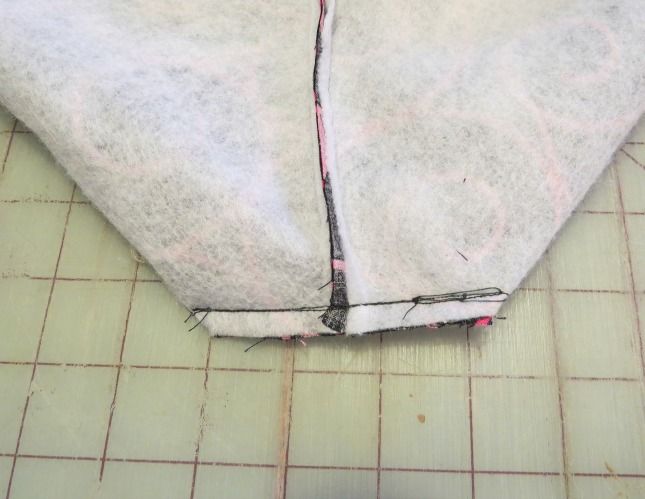 Match up your seams and sew across the corner.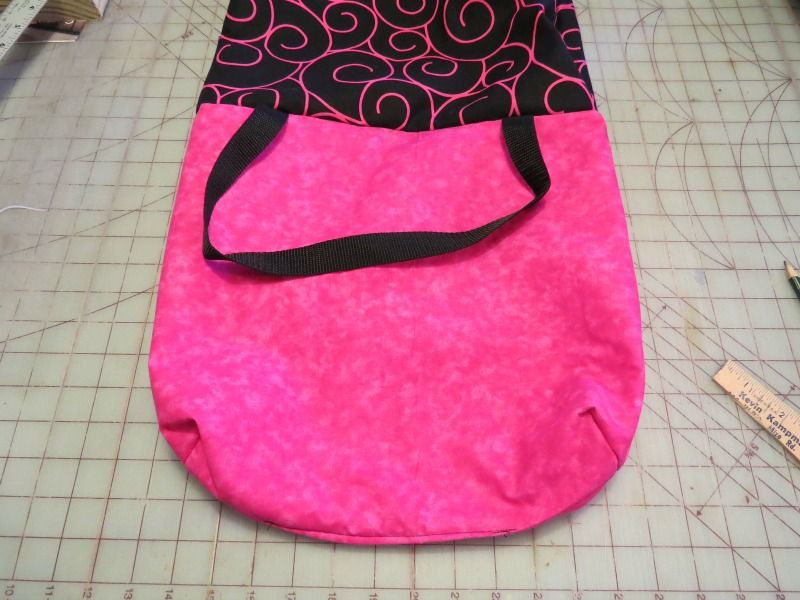 (We're almost done!)
Turn your bag right side out through the opening and then sew it shut.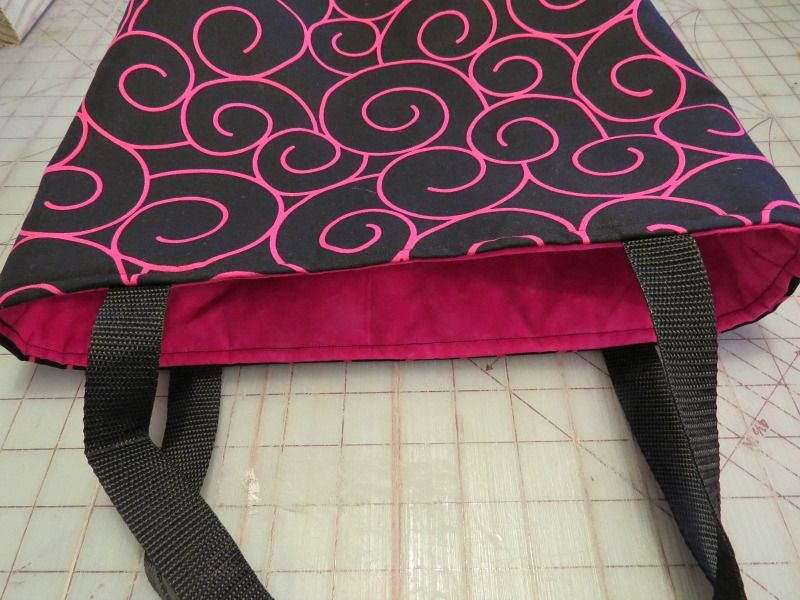 Stuff your lining down in the bag, press, and sew around the top to finish.
Fill with whatever your little artist needs to create her masterpiece.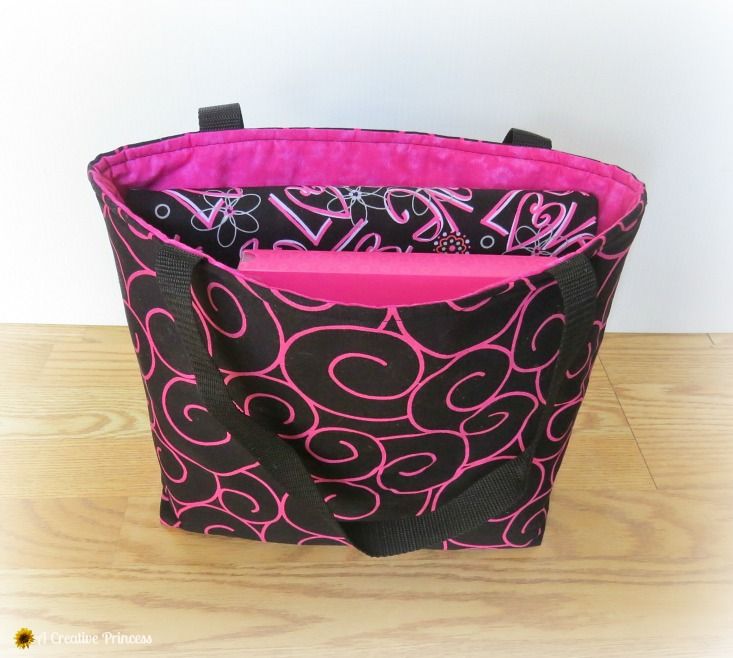 Have a great weekend!