Wow. How's that for throwing a whole bunch of stuff in one post?!
I should actually tell you, I wanted to use the smaller Mason jars for this, but I used (and gave away) all mine during the winter that I had filled with pickles that I made last year. Since the lids can be used on the smaller jars, too, I used the bigger ones.
It's easy to put a hole in the lid for a straw, you just need one of these rubber grommets. I used the 5/16 size for a regular straw. If you want one of the bigger straws, you'll need a bigger grommet.
Greg had a drill bit the size that I needed and drilled a hole through the lid in the middle.
The grommet goes in nice and tight. You do have to mess around with it for awhile to get all the edges in.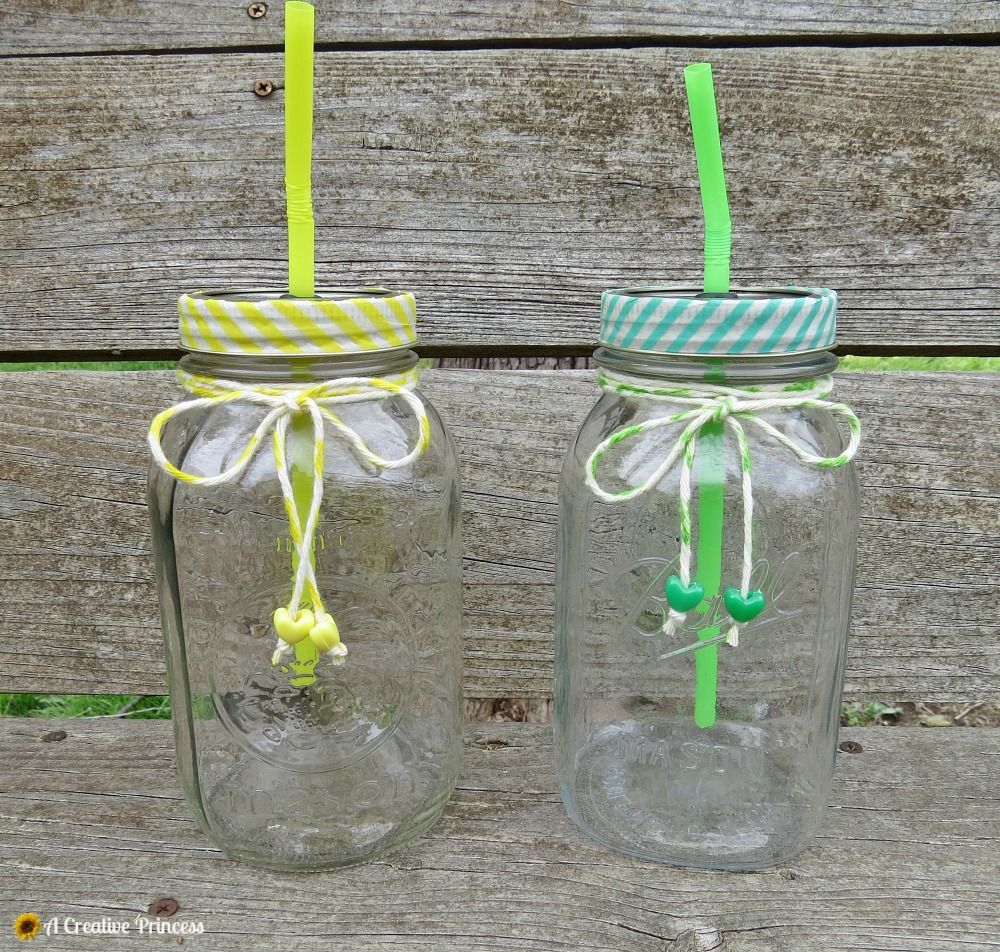 Now, decorate away!
Let's talk about the twine.
I started with this cooking twine. I bought mine at Bed, Bath, & Beyond because my son works there, but I'm sure Wal-Mart or any place like that would have it.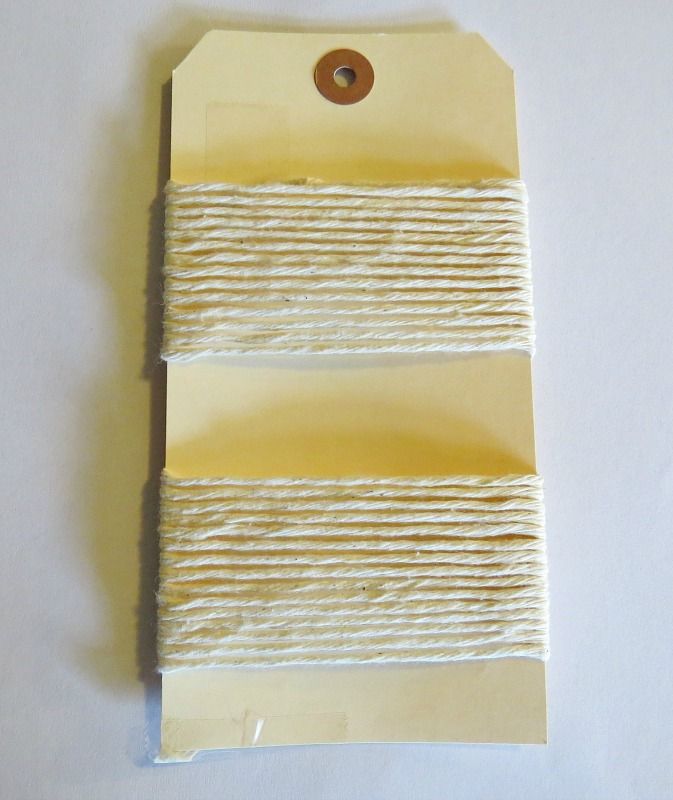 Wrap your twine around anything sturdy and flat. A ruler would work good for this, too.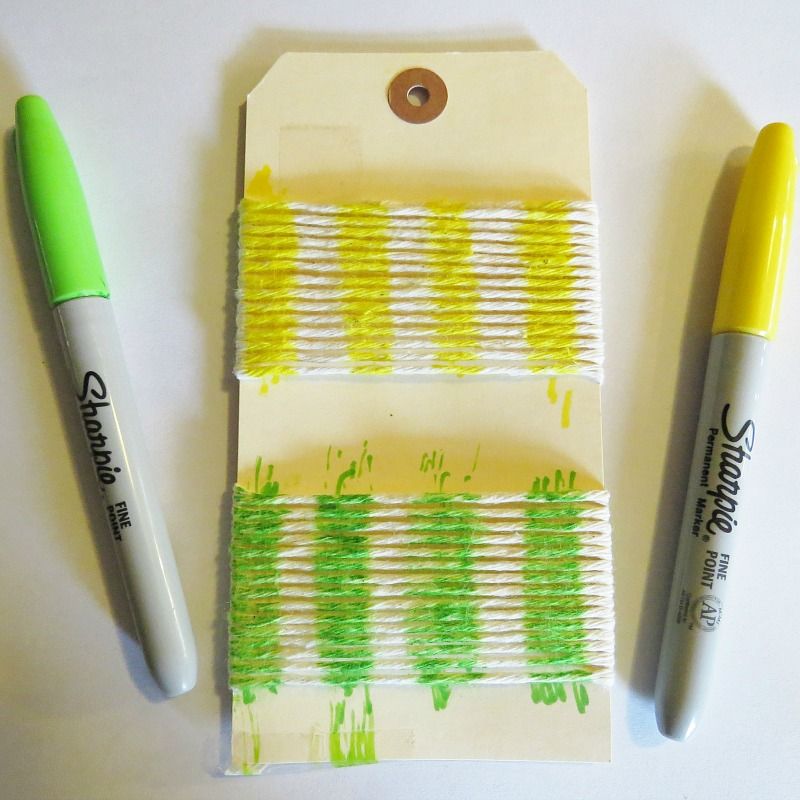 Use a permanent marker and start coloring in lines (don't forget the back).
After it dries, you've got really cheap Baker's Twine!
Now we need something to set our glasses on.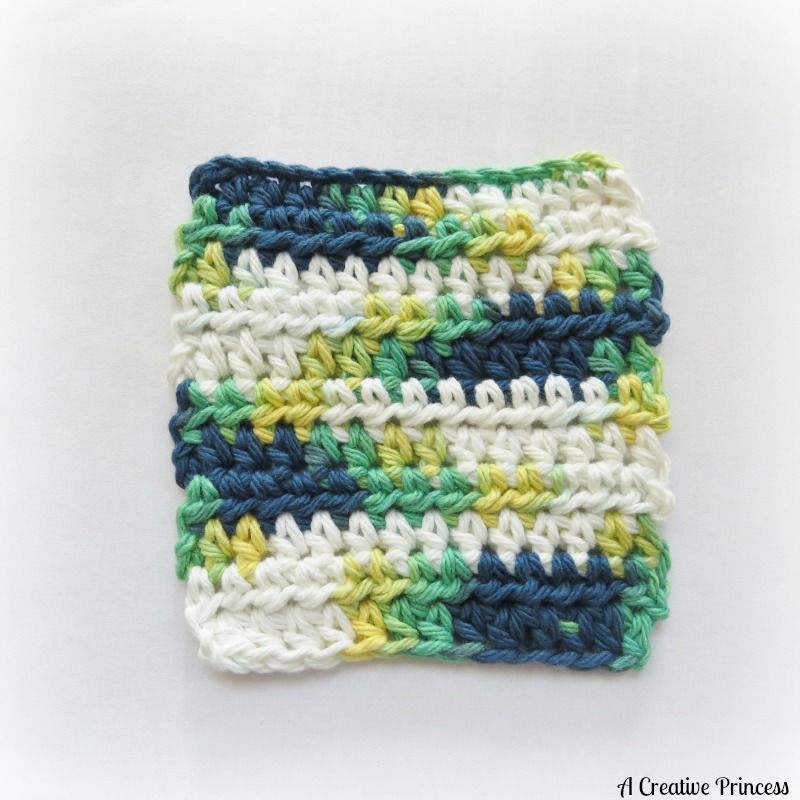 How about crocheting a mug rug?
Using cotton yarn, start with a chain of 15 and half double crochet 11 rows.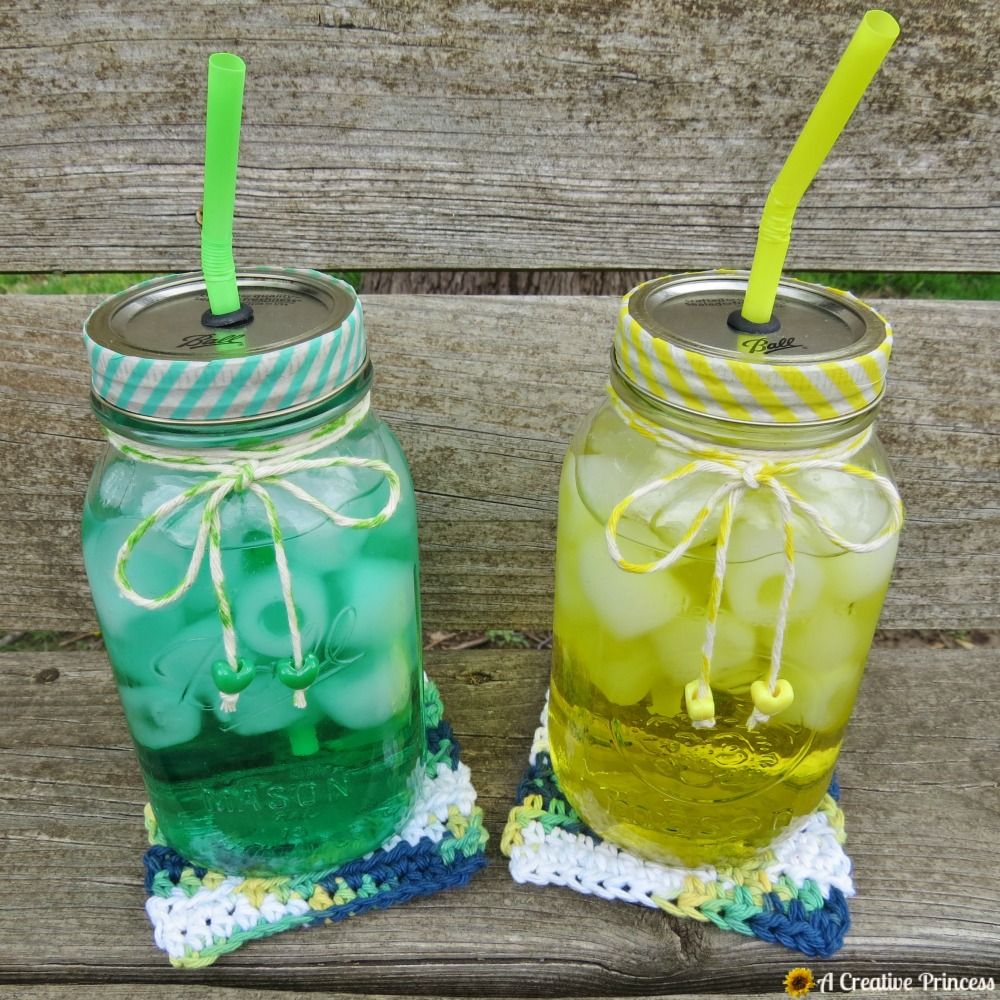 After everything was said and done, I decided to add Washi Tape to the outside of the lids.
Mug rugs are a great way of using up that little bit of yarn leftover.
I don't know what took me so long to think of it!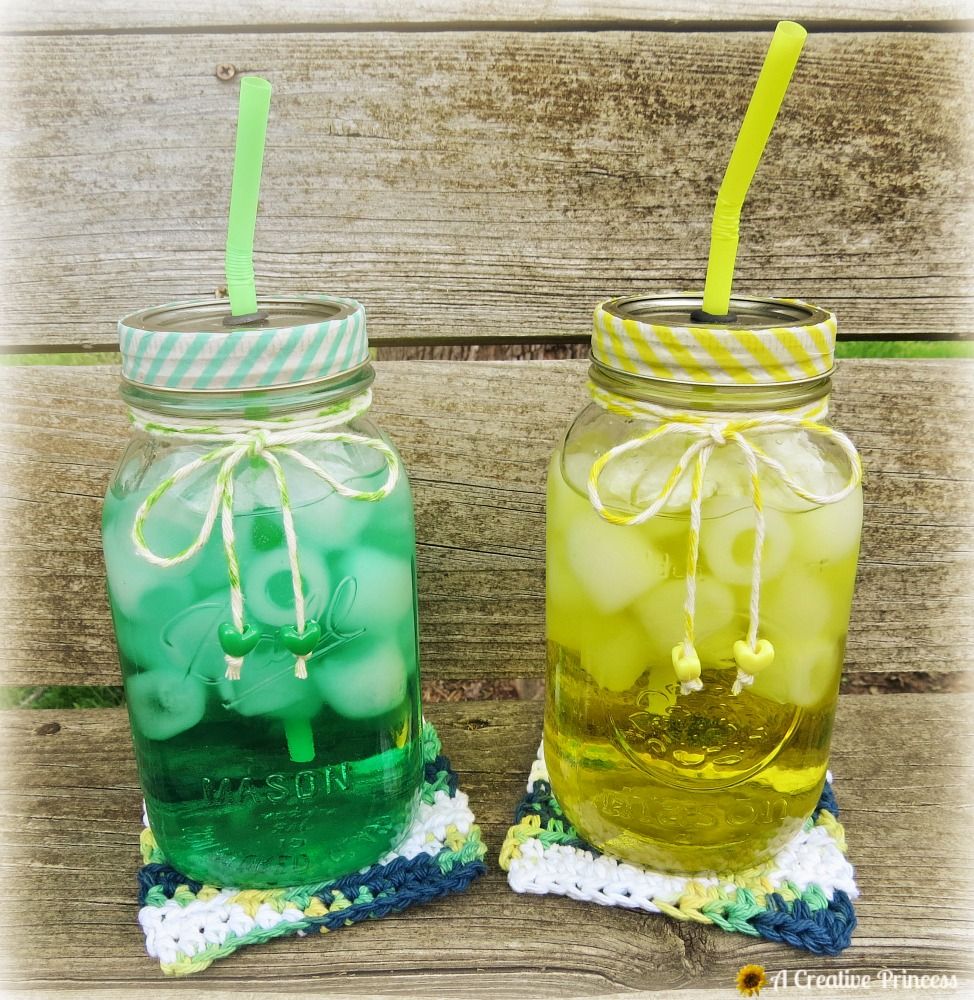 Happy Friday!