I made my mom and dad one of these many, many years ago and had kind of forgotten about it.
Until this year when I had a couple of big clay pots that I wasn't using, so I decided it was time for me to make me a birdbath.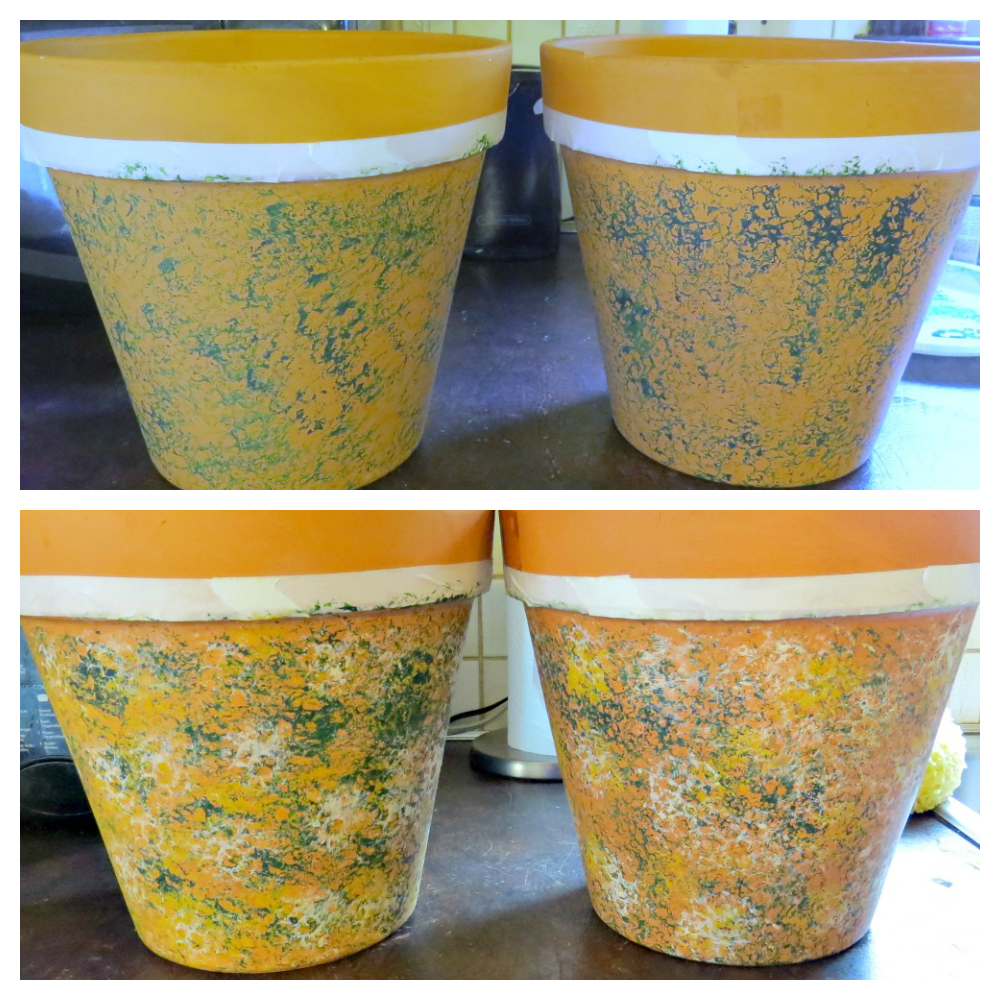 I used a sponge to apply green paint first and then added in the yellow and ivory.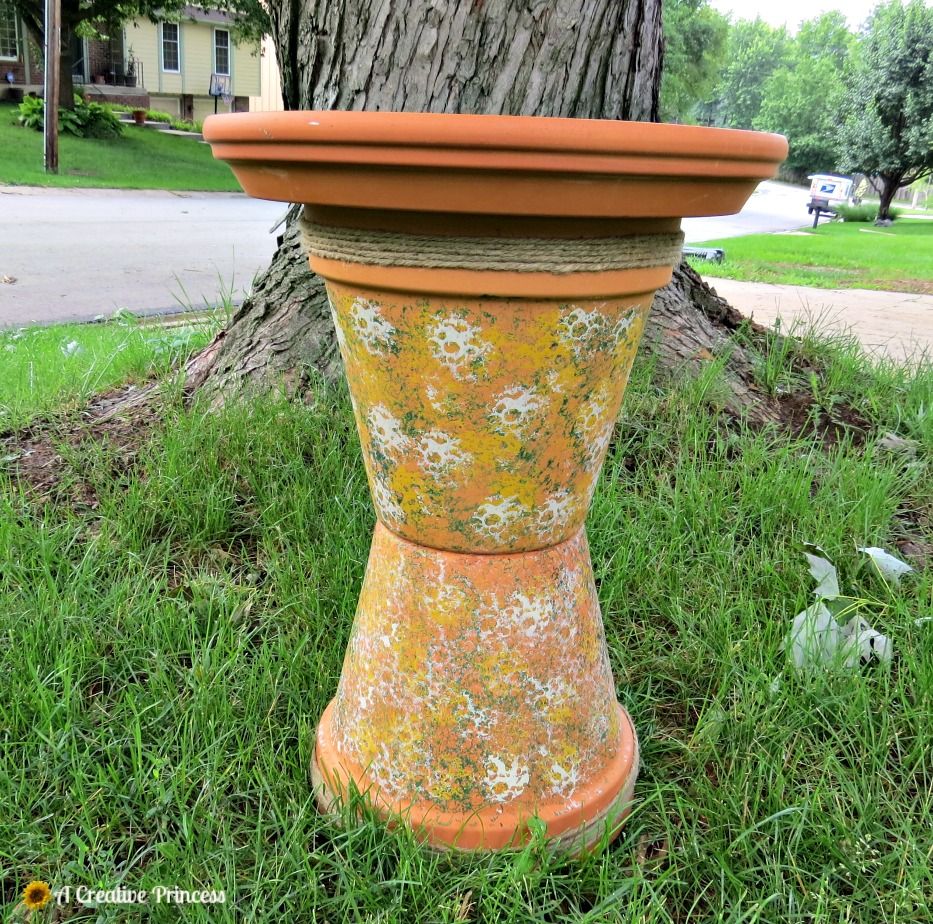 It took me forever to find a huge saucer for the top, but finally Home Depot got more in and I found it there. I'm thinking it was 16".
I used a super strong silicone rubber glue (that Greg had) to glue the two pots together and then the saucer to the top. That sucker is not coming apart!
For just a small added touch, I wrapped jute around the top and bottom rim.
My husband is so proud of himself when he comes up with something "creative", so I've got to tell you that it was his idea to put the smaller saucer of bird food inside the big saucer with the water. You know, a bird buffet line!
The whole thing has actually found a home in the backyard, but we've had rain for a solid week and it's a mess back there. Believe me, you don't want to see it! You're welcome.
Happy Friday!