I've painted a lot of bottles and jars.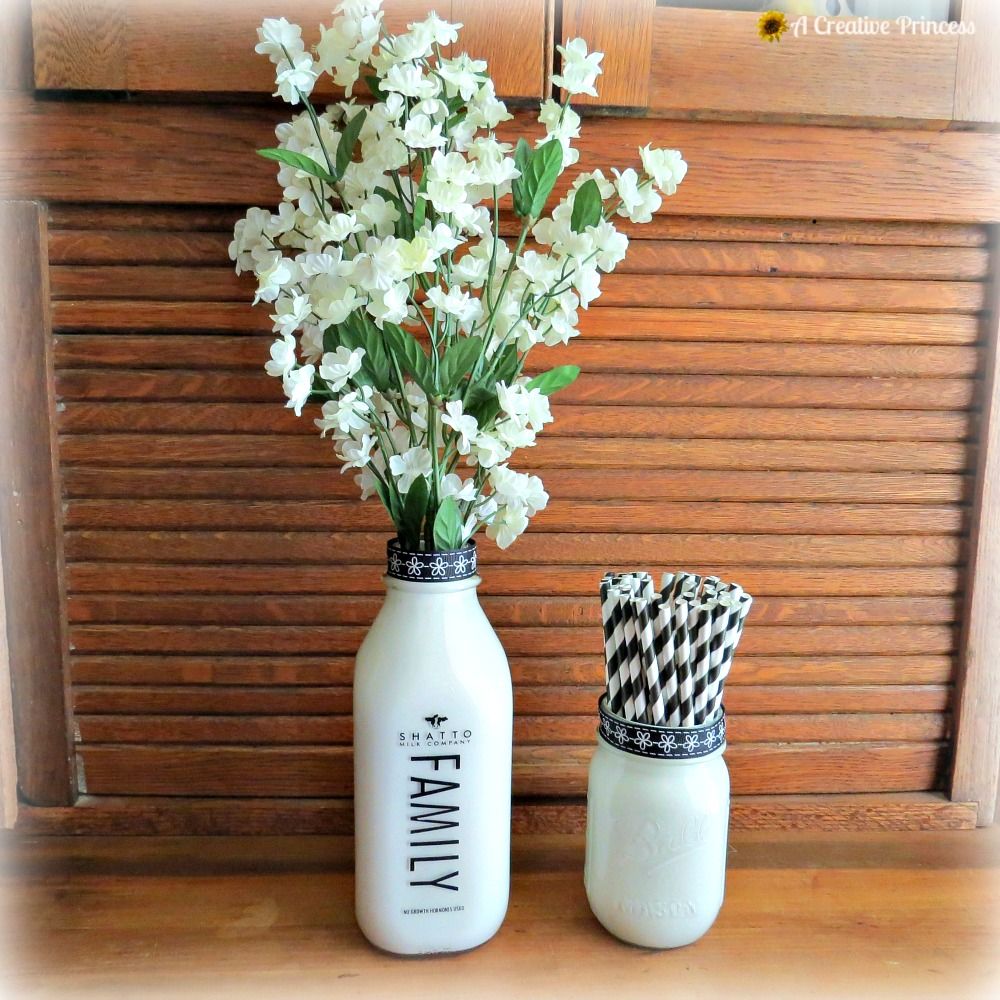 Someone gave me the milk bottle and the jar is a small Mason jar.
I've always spray painted the outside of the bottle before, but this time wanted to try painting the inside because I wanted the words to show on the bottle.
My problem was deciding what kind of paint to use. There are pros and cons all over blogland about using acrylic craft paint, but because I already had it, I went with it.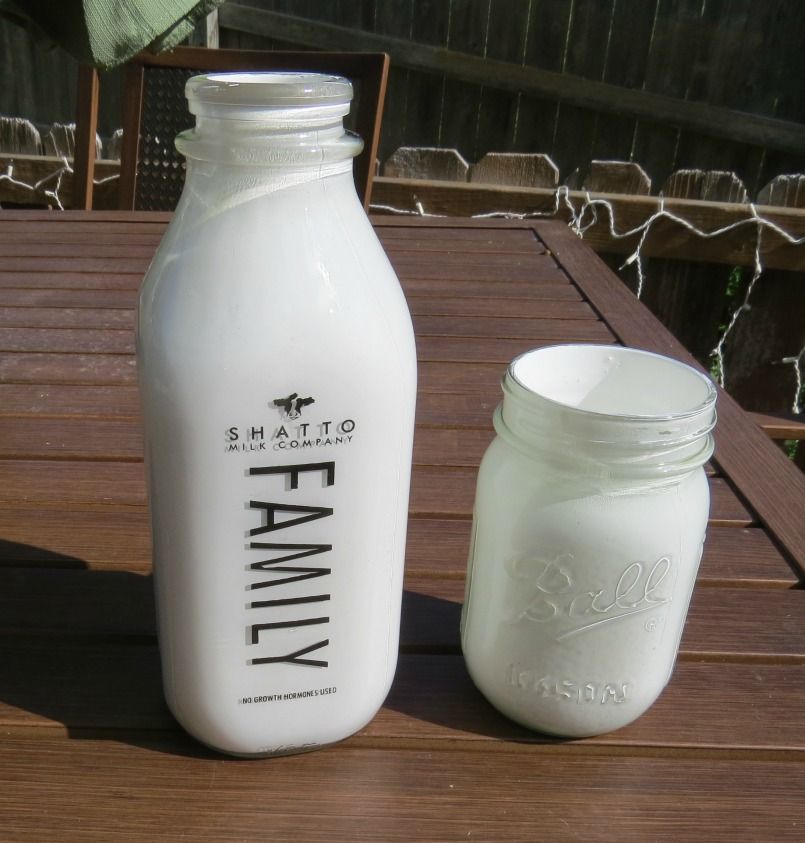 I poured the paint in the bottle and jar and swirled it around until it was all covered.
I sat them out in the sun and it still took a couple of days to dry completely. I did use a lot of paint, but I wanted to make sure it was going to stay covered.
The problems I read about was the paint slipping and pealing off after a few days, but mine have been done for over a week and everything is still the same.
I wanted them black and white and simple, so I only added ribbon to the rim.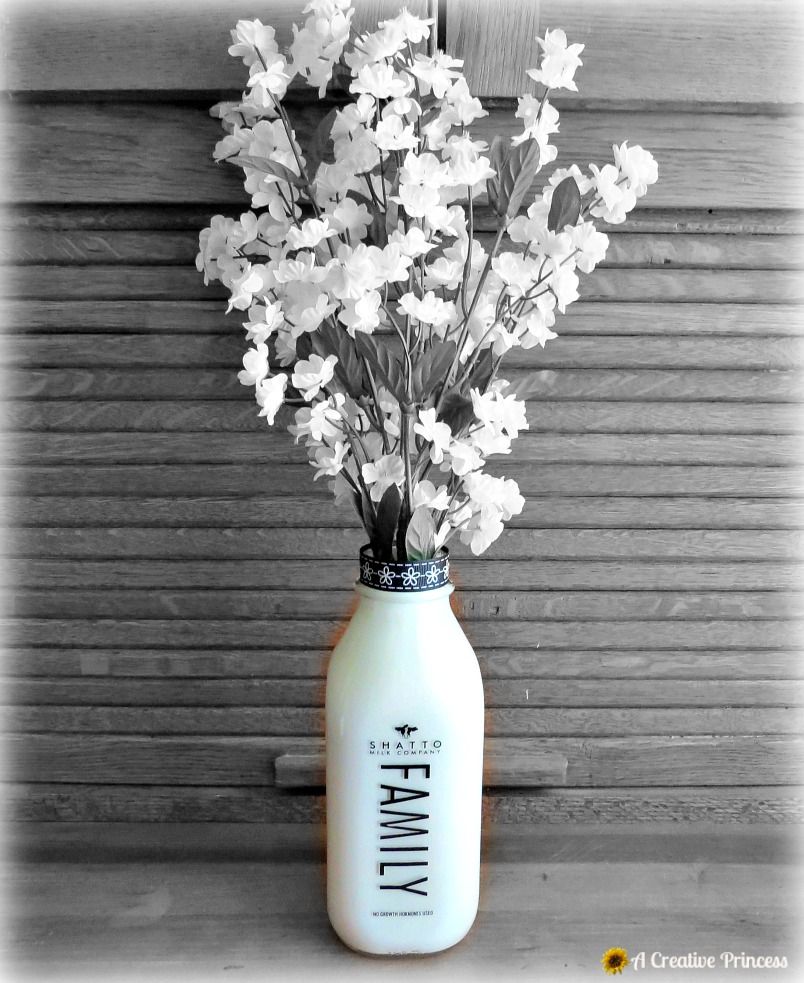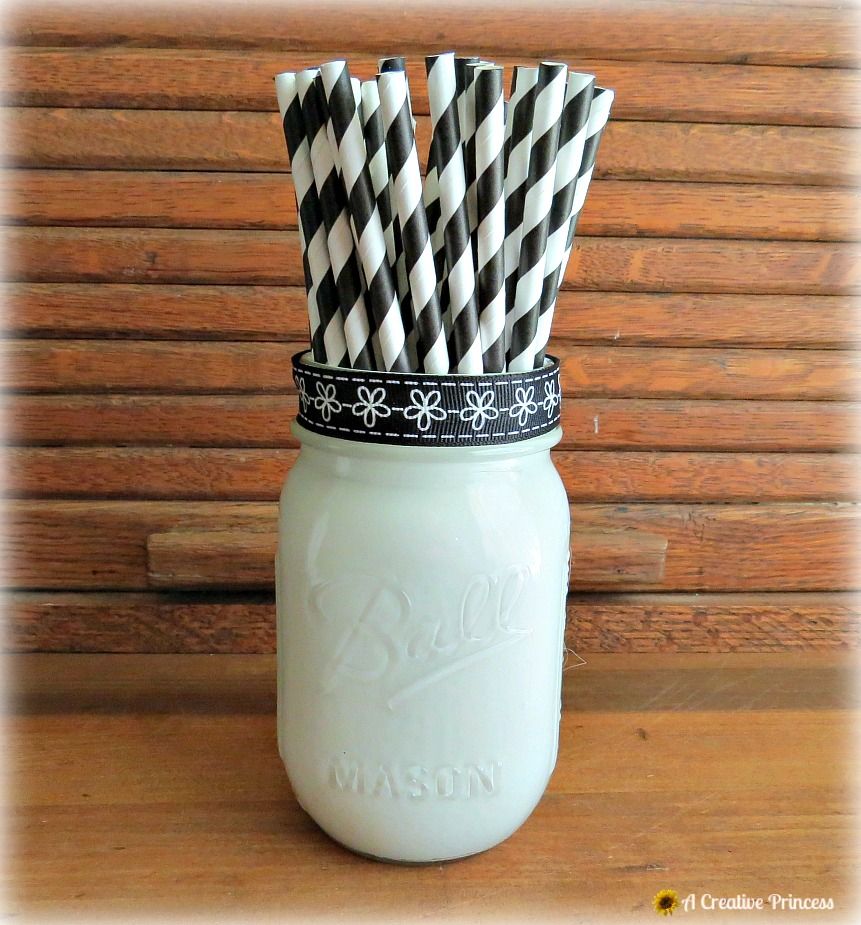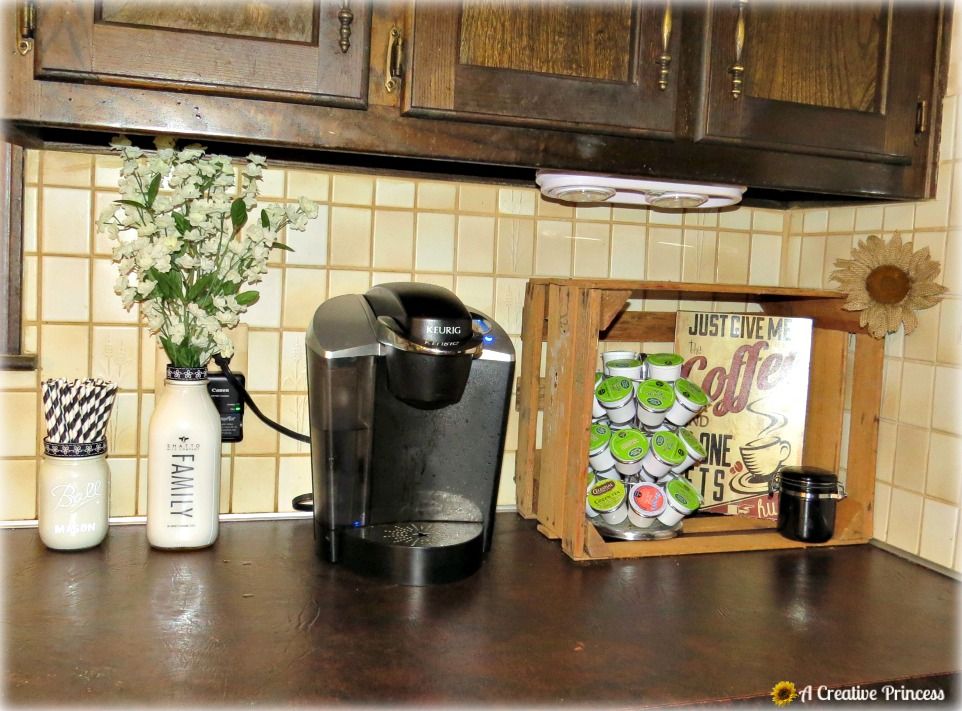 Probably should have cleaned the coffee machine before the picture, huh?
Happy Friday!