I love summer when the grandkids are out of school and we can spend a lot of time together. When we get cool days, we take advantage of them and do something outside (like the zoo), but on these extremely hot days, we need to find something to do inside.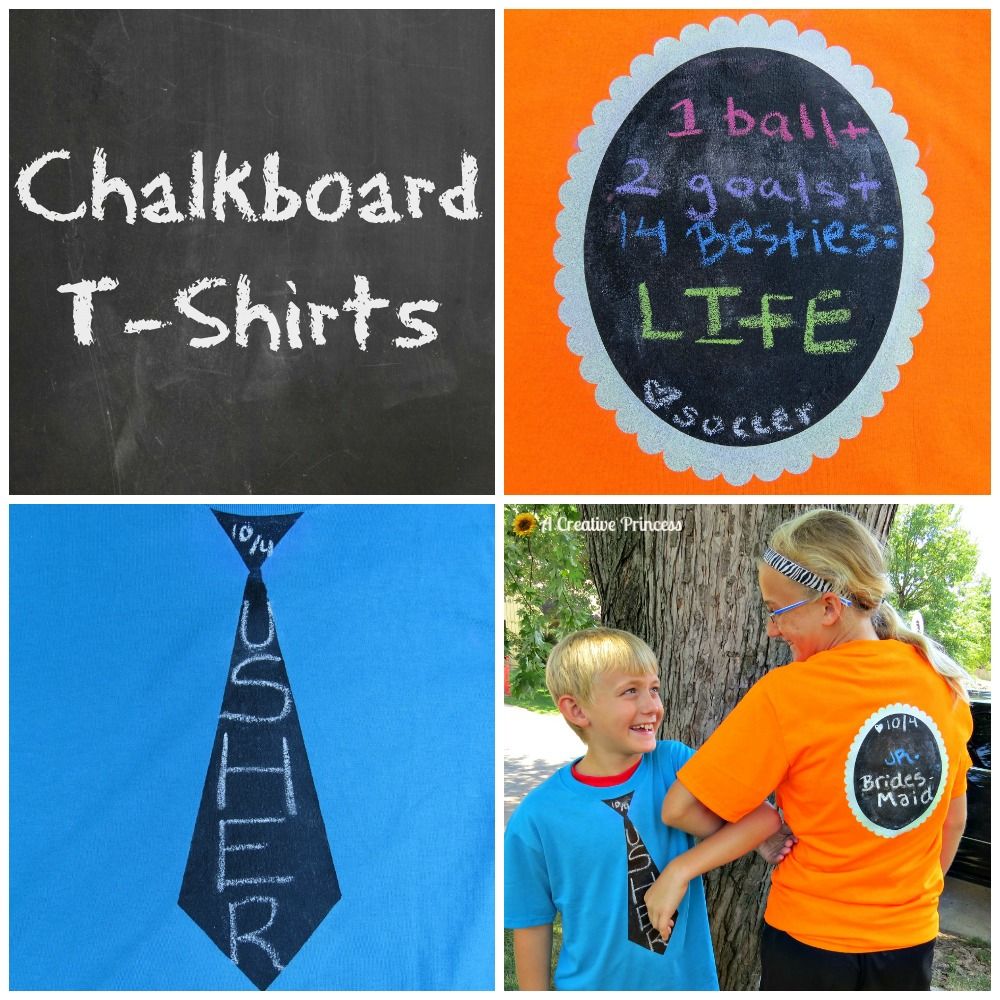 Painting t-shirts with chalkboard paint was perfect!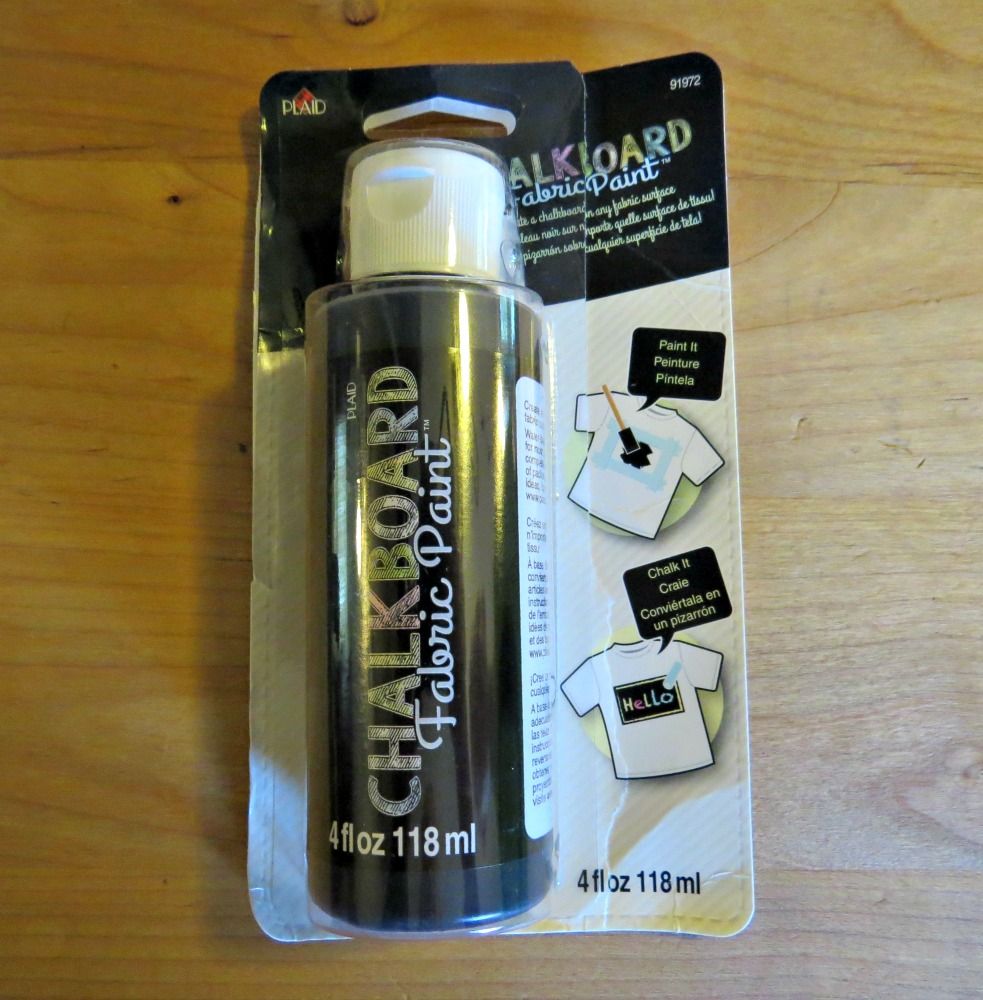 I found this fabric chalkboard paint at JoAnn's. They sold the ready made t-shirts, too, but making them ourselves was much more fun.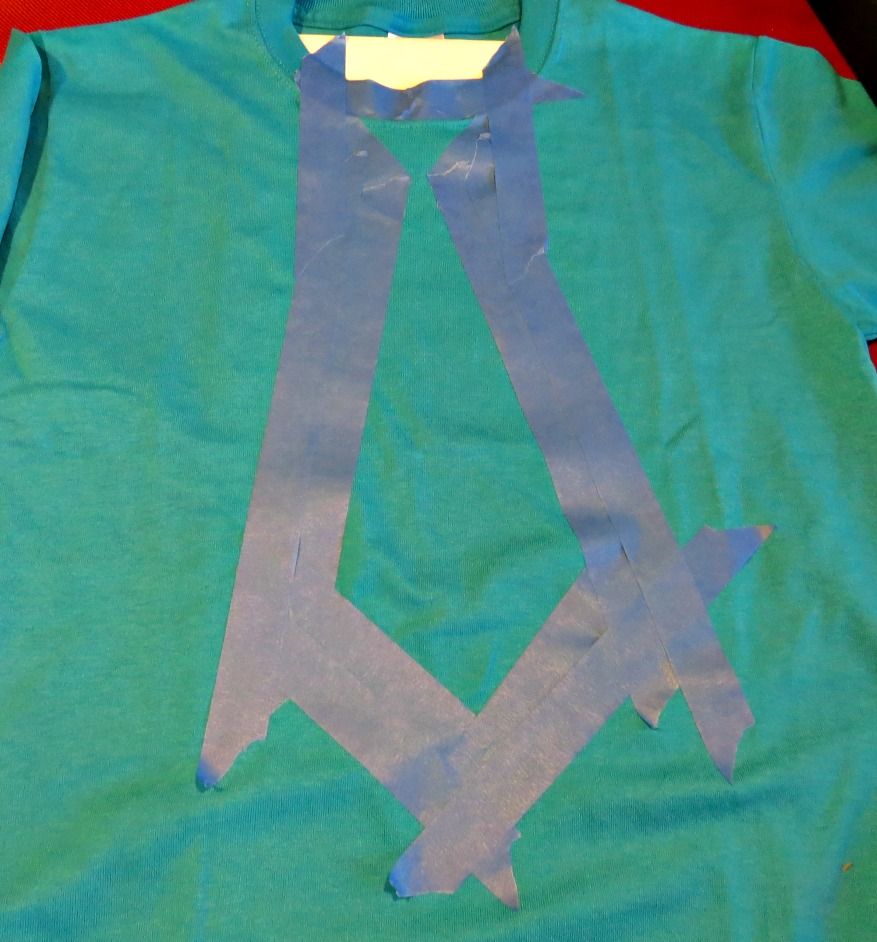 Jace wanted a tie, so we used tape to mark it off. We used painter's tape and it stuck really well.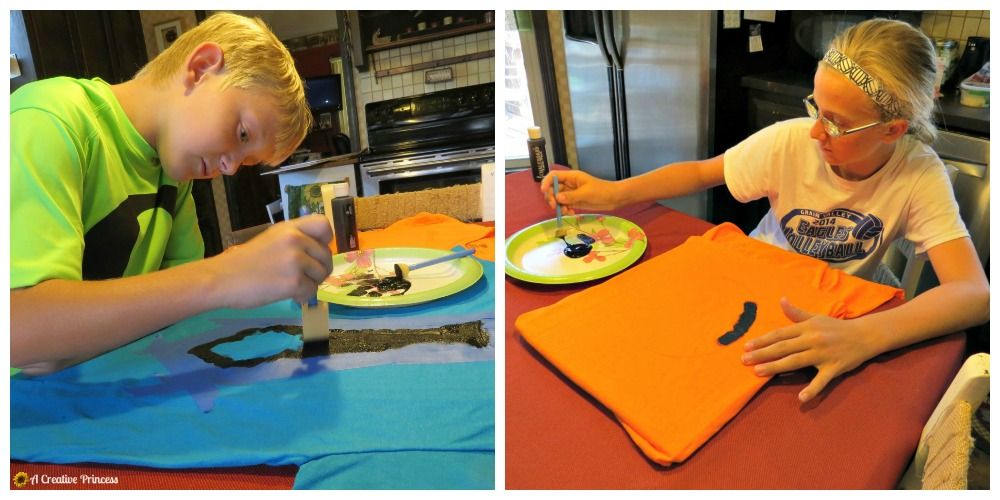 They got right to painting. We found the sponge brushes worked the best.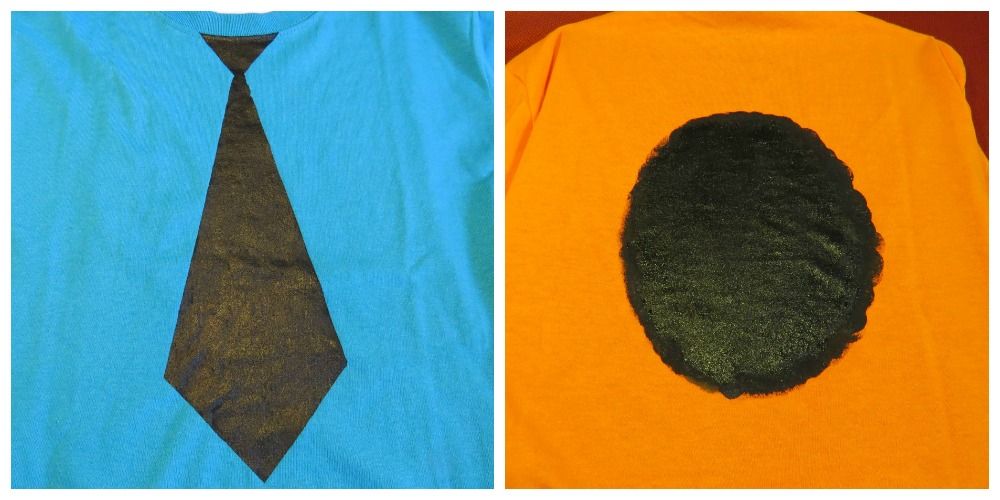 We did a couple of coats of the paint and then let it dry for about 24 hours.
Jordyn wanted a border, so after her oval she painted dried, I cut out a scalloped frame with heat transfer vinyl on the Silhouette and ironed it on.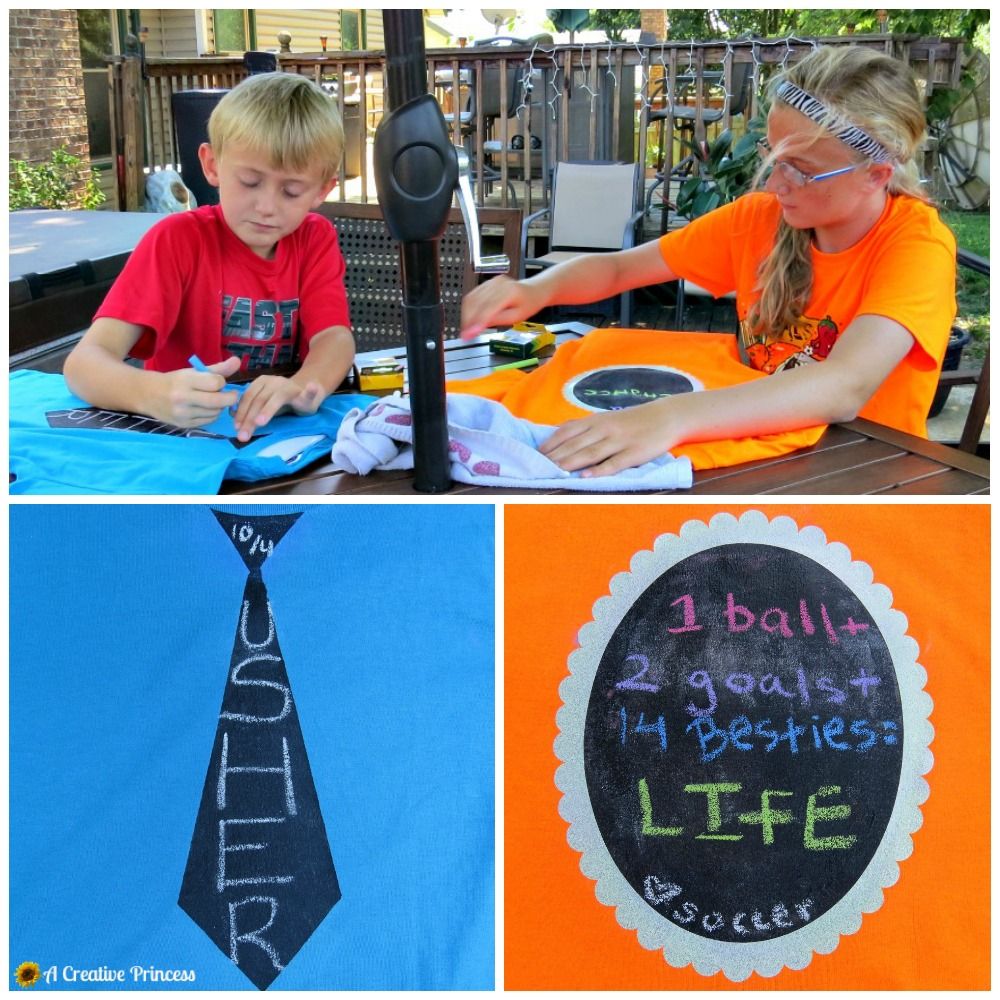 Let the fun begin. Decorating!
(Jordyn's changed a couple of times.)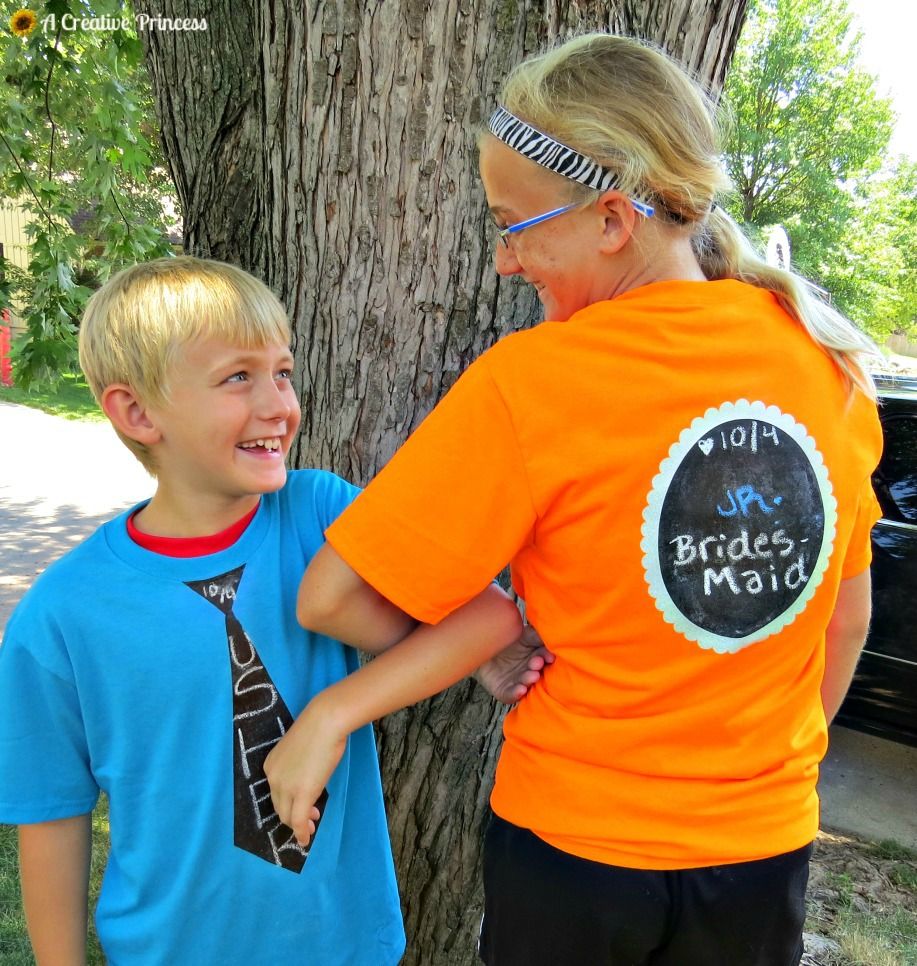 (And it changed, again!)
Can you tell they're extremely proud to be a part of Brandon and Christina's wedding in October?
I love this picture!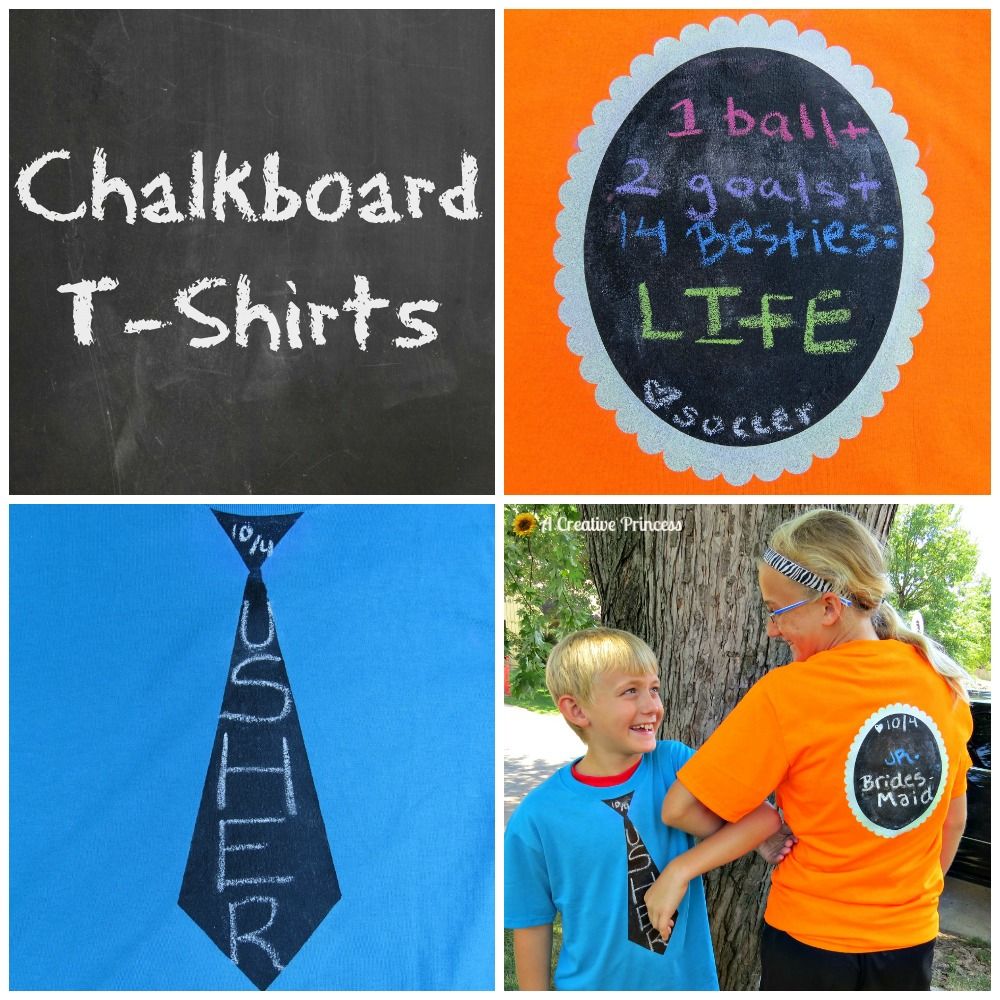 Happy Friday!