I know I promised to share this last Friday, but unfortunately, our router went out and we had no Internet. Go figure, the day I want to be on the computer, I can't!
Anyway, I finally finished framing Brandon's football jersey's from high school and college and I couldn't be happier.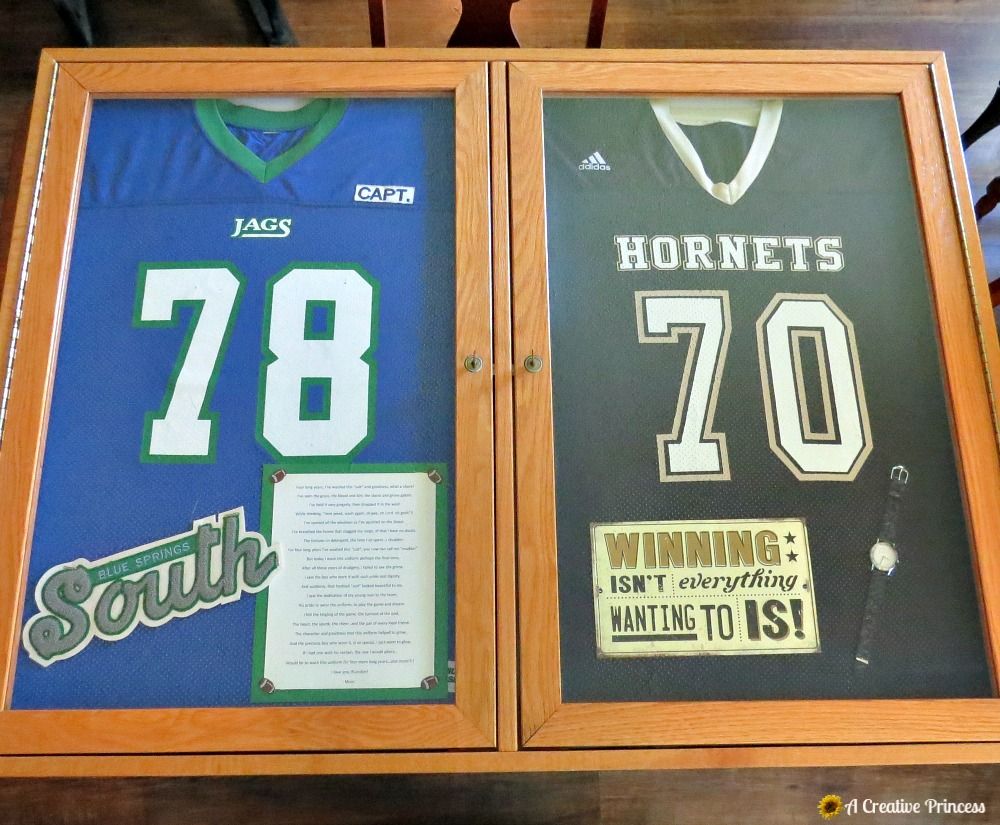 Brandon and Christina moved into their new house and there is plenty of large wall space to hang it. That's a good thing, because that sucker is huge!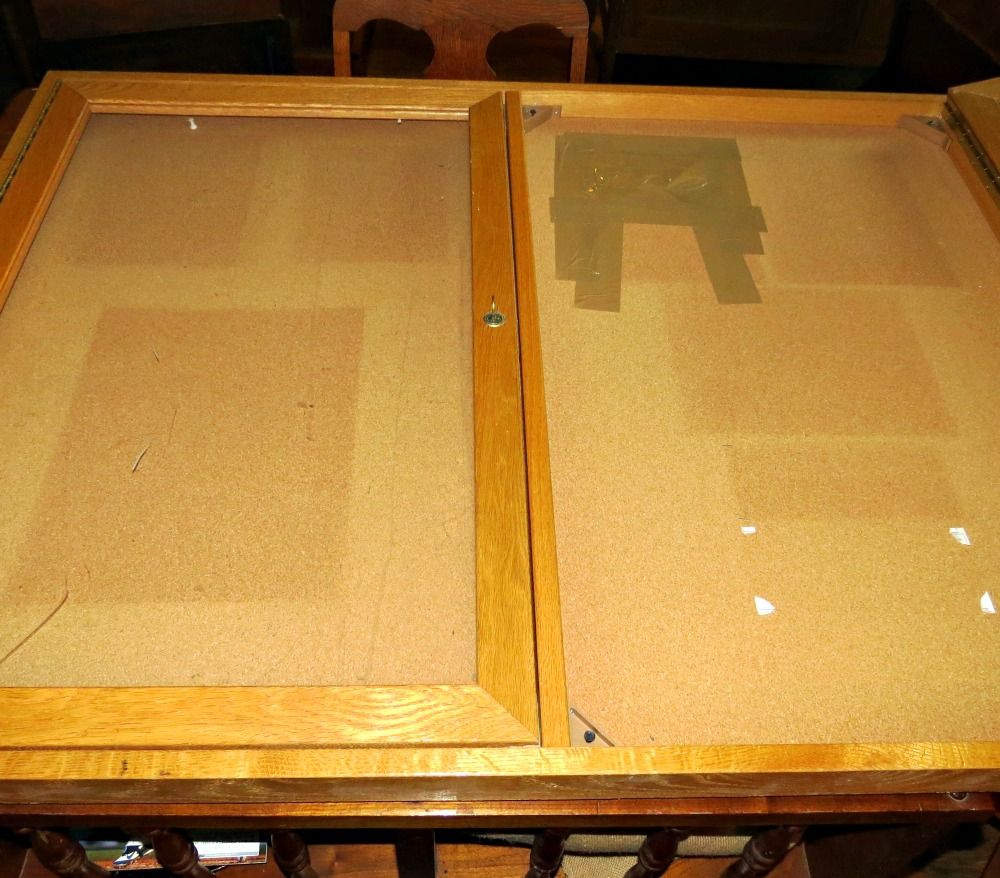 I scored the double frame at an auction a few years ago and it's been sitting in the basement waiting for me to fill it. The cork board had a hole in it on the right side, but because I was going to cover it anyway, I used tape to seal it up.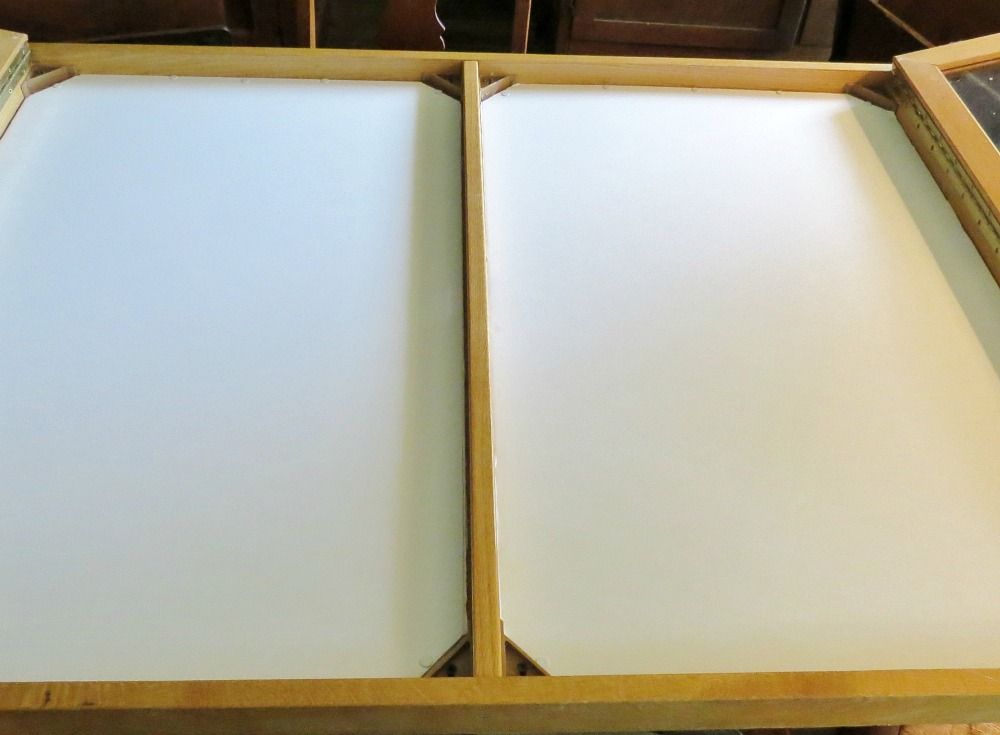 I bought the large size of foam boards, trimmed to size, and hot glued them over the cork.
That was the easy part.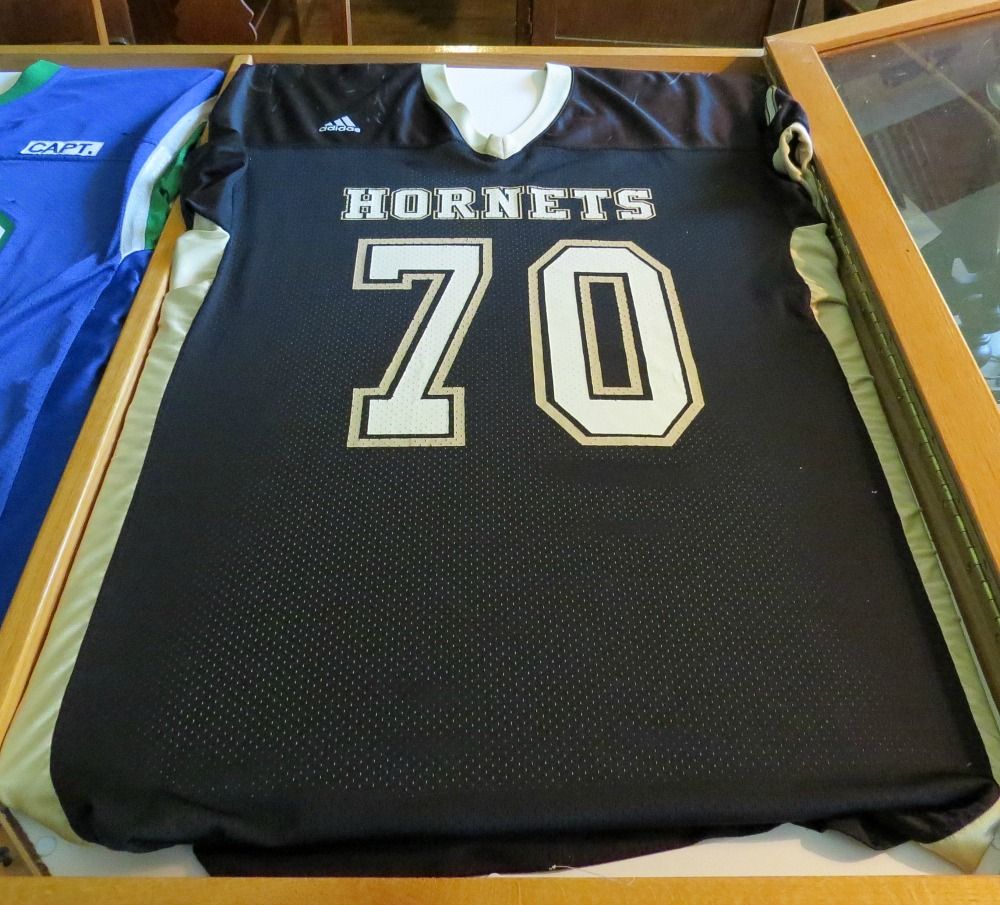 Now to get the jersey's in there.
I started by putting more foam board inside the jersey.
I didn't like it showing in the neck, so I trimmed it away.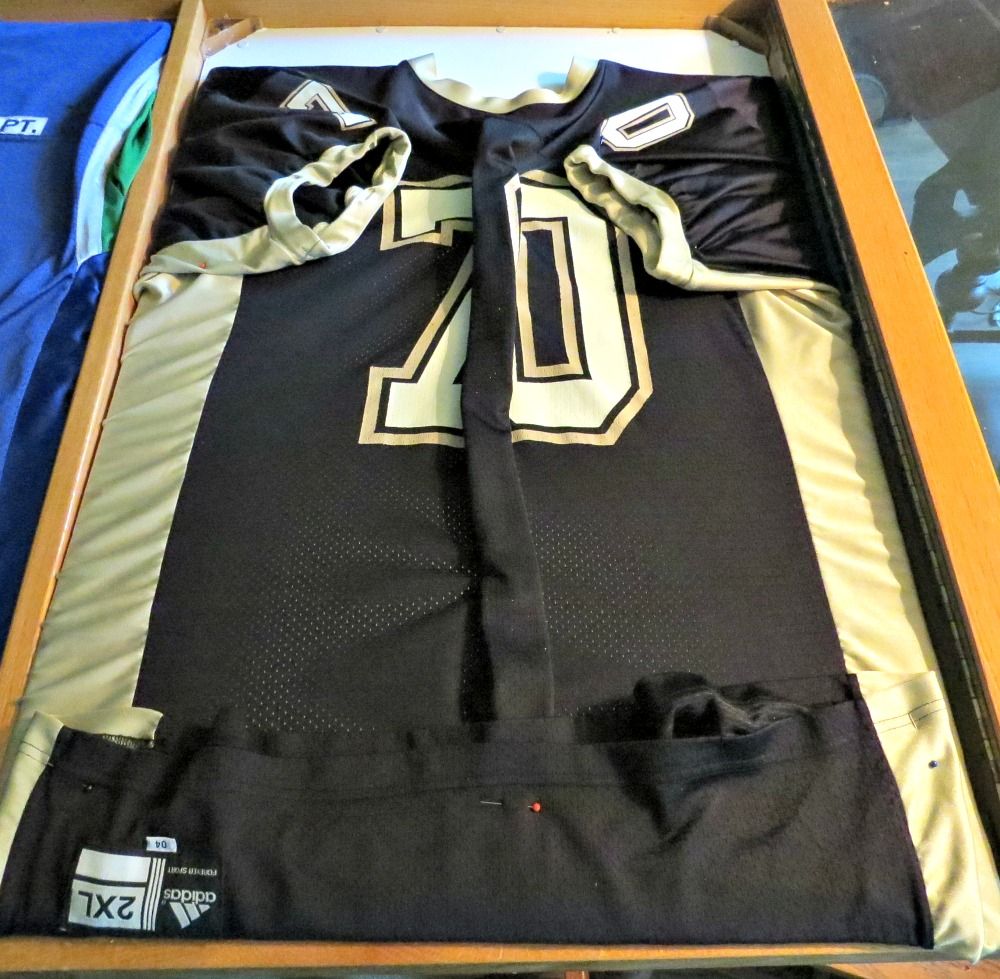 Then used pins to pull it tight and hold it, folding up the sleeves and length.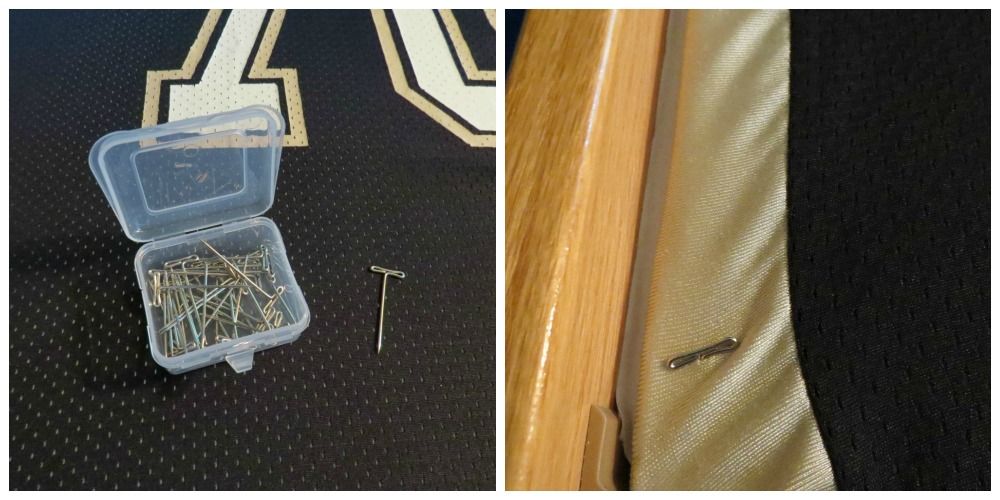 I found these pins at Hobby Lobby and used them to stick through the jersey, foam board, and the foam board underneath to hold it in the case.
I actually used that whole box of pins on both sides of the frame. Those jersey's aren't going anywhere!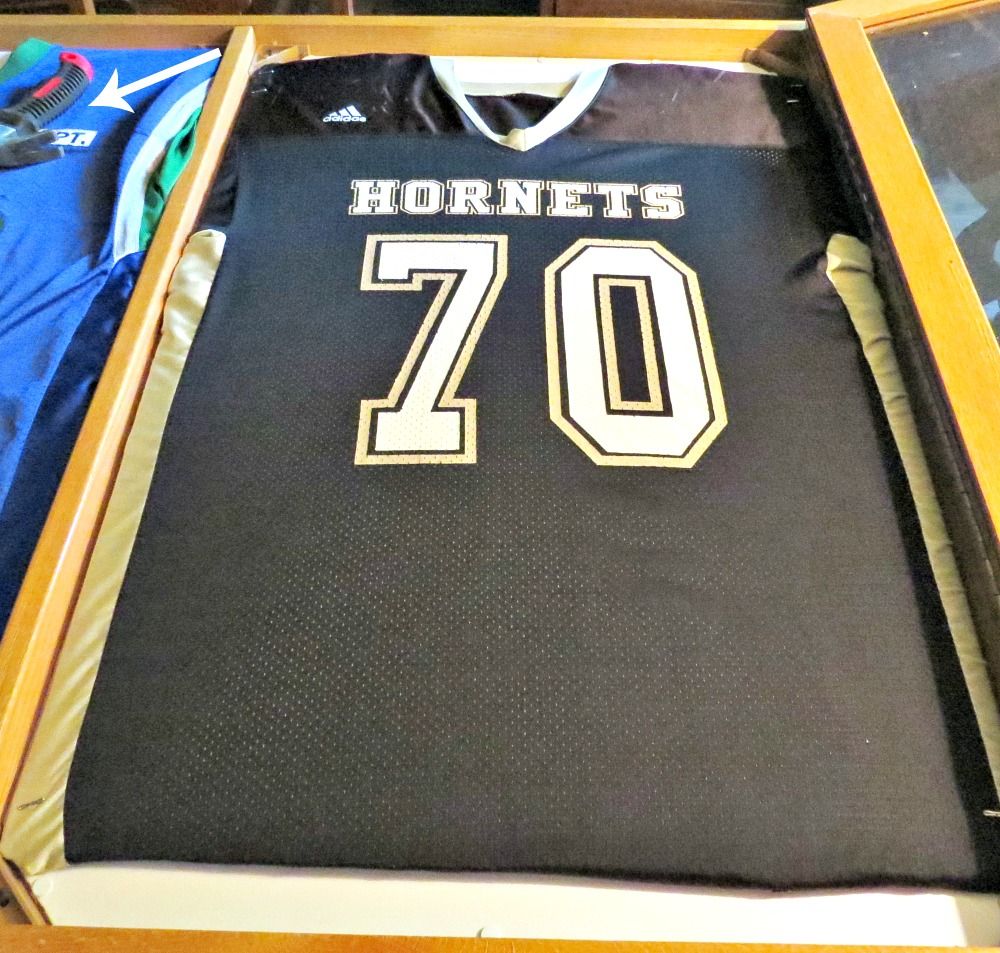 Yes, my fingers were killing me pushing all those pins in such thickness! I finally got smart and used that little hammer (up in the corner) to push them in.
I thought the whole thing looked a little plain with just the jersey, so I started adding a few things.
Brandon started as a freshman for Emporia State and received that watch his first year.
The watch went in, along with the sign I found that Greg drilled a couple little holes in for me to pin in.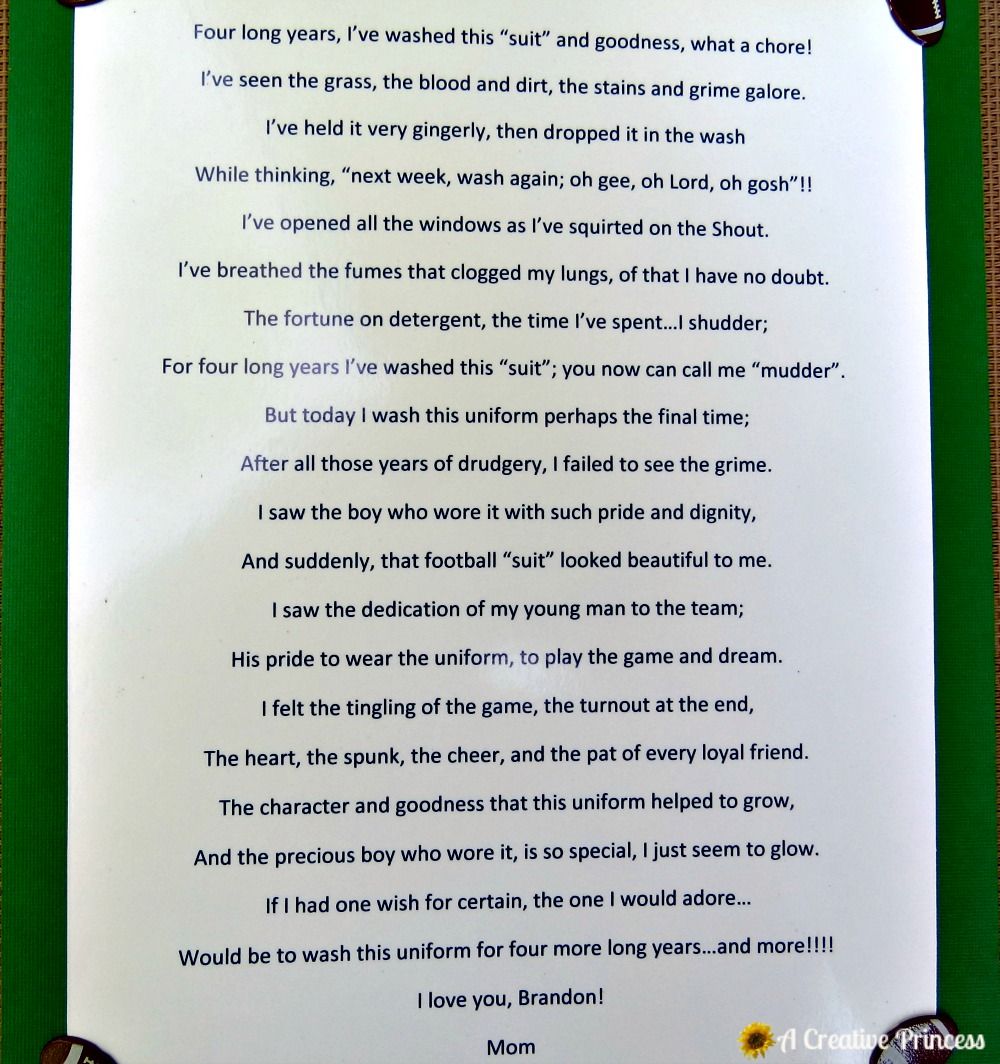 For his high school uniform (Blue Springs South), I made a copy of the poem that we received at the Senior Banquet written by an anonymous mom.
I've had it hanging up since Brandon graduated high school and it still makes me cry every time I read it. I do wish I had the chance to wash that uniform one more time!
I'll never find out after all these years, but I would love to know who the mom is that wrote it.
I want to give her a hug.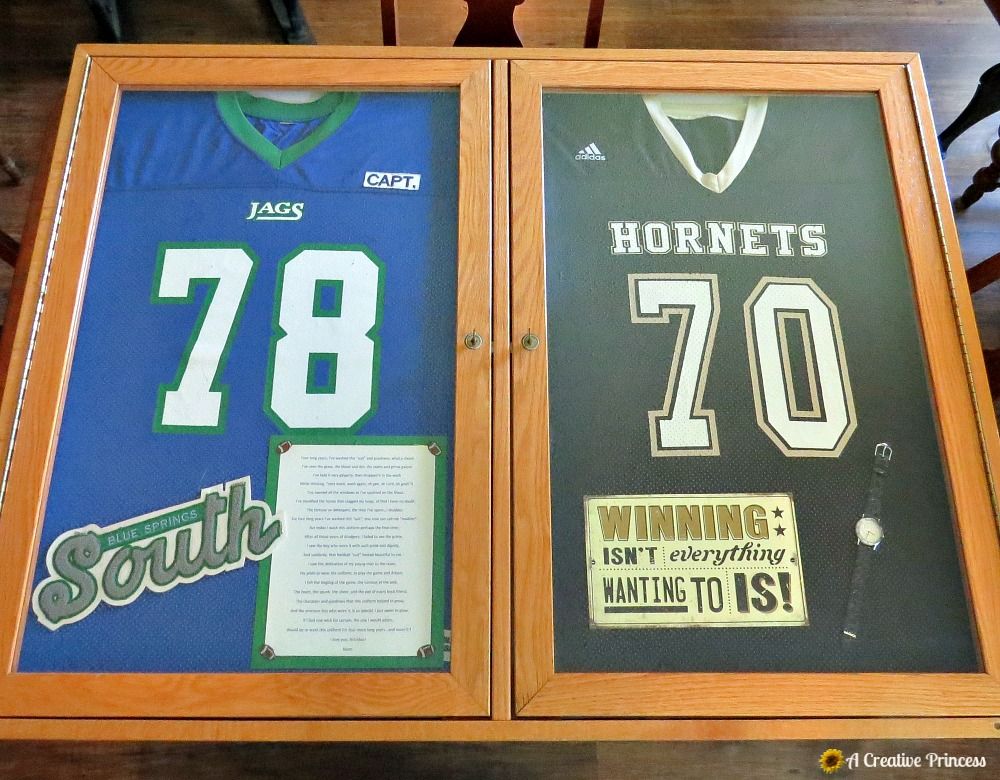 Seems like only yesterday.
I love you, Brandon.